Keto carnivore recipes focus on animal-based nutrition and rely on animal foods as the foundation for meal prep. Typically, keto carnivore macros are moderate to high protein, moderate to high fat, and low to very low carbs. Fat is used for fuel (rather than glucose) and is leveraged with carbohydrate restriction to put the body in a state of ketosis.
The collection of keto carnivore meal ideas below detail easy and delicious everyday meals for breakfast, lunch, dinner, and dessert. I also added in some sides and snacks for you!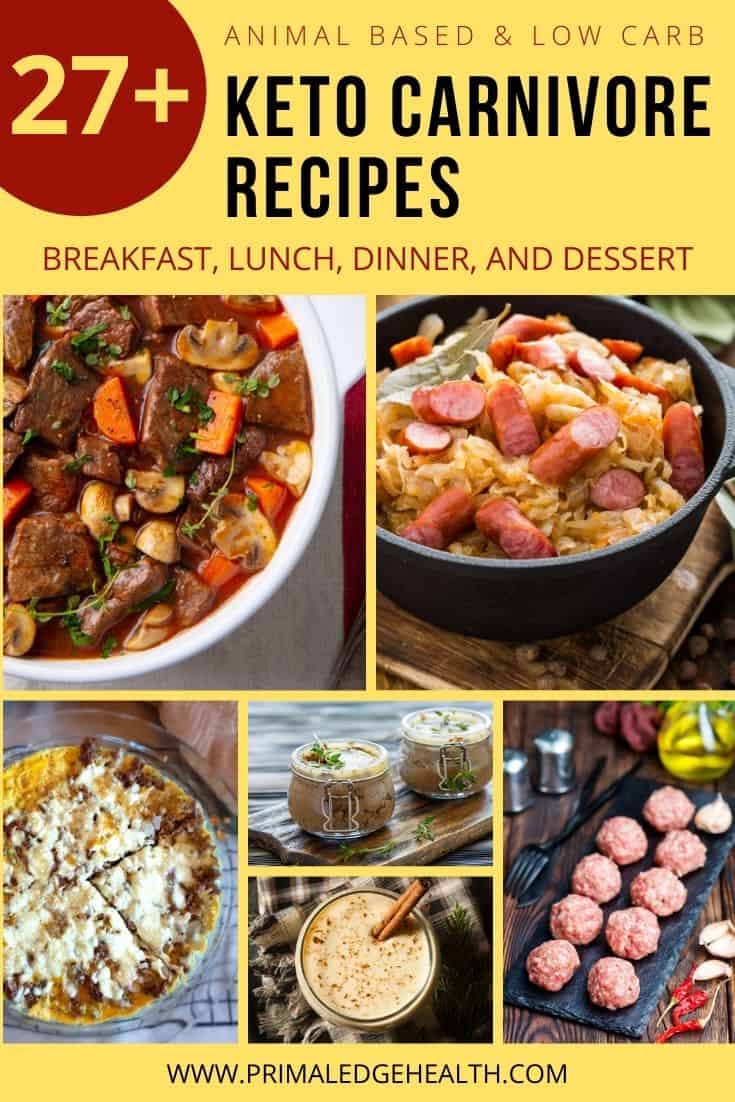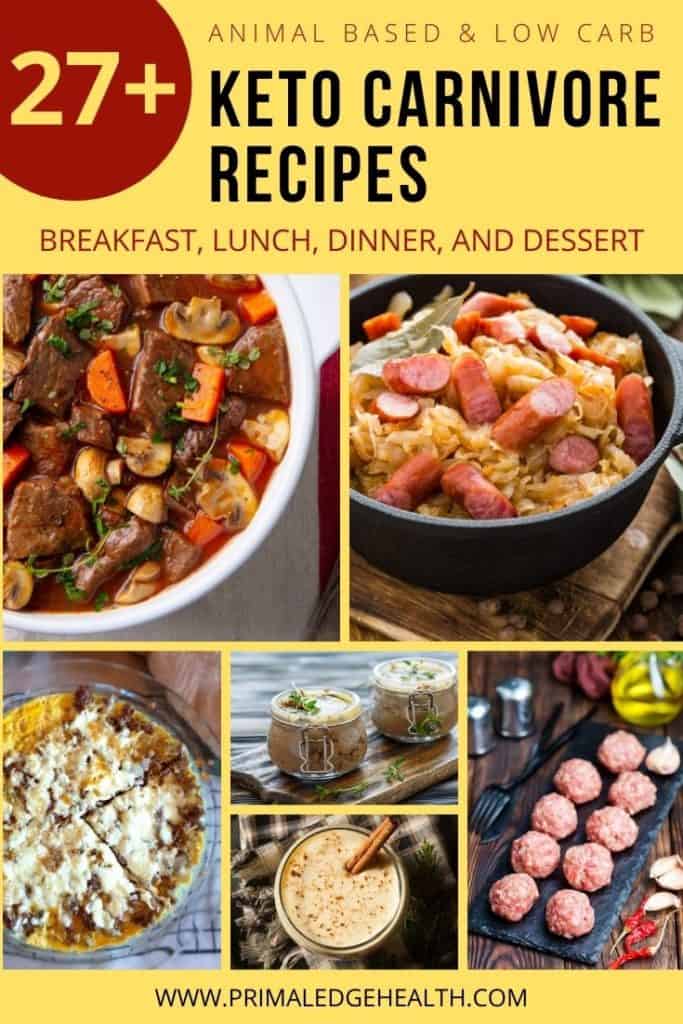 What is the Carnivore Keto Diet?
A carnivore keto diet uses recipes that are meat-based recipes with a small amount of plant-based ingredients.
This cooking style is perfect for those who are inspired by the carnivore diet but not ready to omit all the plant foods entirely. It's also ideal for people who have already followed a strict carnivore diet and are now ready to reintroduce plant foods and broaden their range of variety.
If you're headed in a strict carnivore direction, start a carnivore keto diet plan first as a challenge to yourself and gradually transition to carnivore over time. It's fine to take it slow, if that makes you more comfortable.
In short,
Depending on your own unique circumstance, certain plant-foods may not cause any problems. The key is learning which specific foods trigger reactions and which ones are benign.
Diet should be there to support you, not cause extra stress and confusion. Once you dial in your approach and learn what foods work best for you a whole new lease on life opens up before you.
Eating animal foods exclusively is a great way to reset your health but it doesn't mean you have to eat that way forever.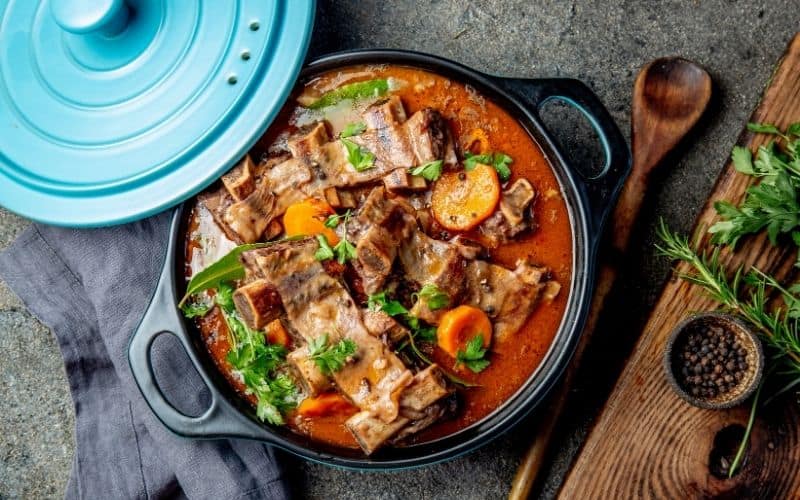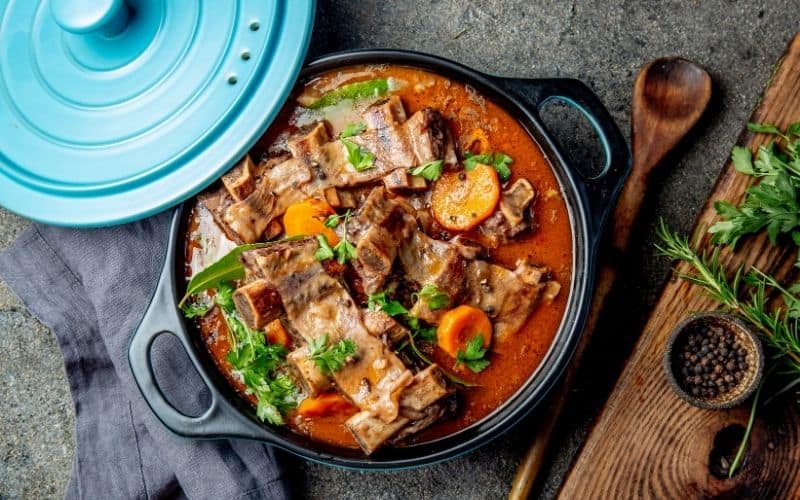 How to Cook Keto Carnivore Diet Recipes
Daily meal prep tends to rely on savory, salty flavors from fatty meat, eggs, fish, and seafood. Low-carb vegetable recipes like cauliflower rice, steamed broccoli, easy braised cabbage, and others may be served on the side or as an accent to the main entree. Culinary herbs and spices, sugar-free sauces, and healthy dips are sometimes used to enhance the mouthfeel, texture, and flavor of a recipe.
The majority of our clients do best with low-oxalate foods. I recommend downloading this oxalate food list and using it as a guide for which plant foods to minimize (high-oxalate) and which to focus on (low-oxalate). The oxalate content of foods is relatively new and not widely discussed but we've seen profound changes by following a low oxalate diet and think that it is worth considering.
I'm happy to help you in whichever direction you want to go. If you want to eat more easy keto recipes or prefer simple carnivore diet recipes, there are meal ideas for you!
Use my food lists to get an idea on what foods to eat on these diets:
Keto Shopping List A printable PDF with an A-Z list of keto-approved foods.
Carnivore Diet Shopping List A printable PDF with a detailed shopping list, plus tips on how to buy direct from the food producers themselves and connect with suppliers in your area while staying on a budget.
Fill in these FREE carnivore meal planner templates and keep all your ideas organized.
Keto Carnivore Breakfast Recipes
Fill your keto carnivore meal plan with simple meals you can rotate in throughout the week. Start with 3 breakfasts, 3 lunches, and 3 dinners that suit your budget, preference, and dietary needs.
Here are my breakfast meal ideas to get you started.
Carnivore Keto Breakfast Casserole – A delicious make ahead meal with sausage, egg, and cheese. Not only is it easy to make, but it will also satiate and give you long-lasting energy for the day!
Carnivore Breakfast Muffins – Made entirely from animal-based ingredients! This easy dairy-free breakfast idea is great for meal prep. Plus, there are 5 fun keto variations to try!
Keto Omelette – Learning how to make a low carb omelette is an essential kitchen skill everyone should have! Lay the eggs out and add in leftover cooked ground beef, slow cooked meat, shrimp, or fish from the night before.
Low Carb Breakfast Lasagna – This is a filling meal made from eggs, sausage, cream, and cheese with julienne layers of zucchini in replacement for traditional wheat-based pasta noodles. Bake and eat it hot or enjoy leftovers cold, it's hard to say which is better.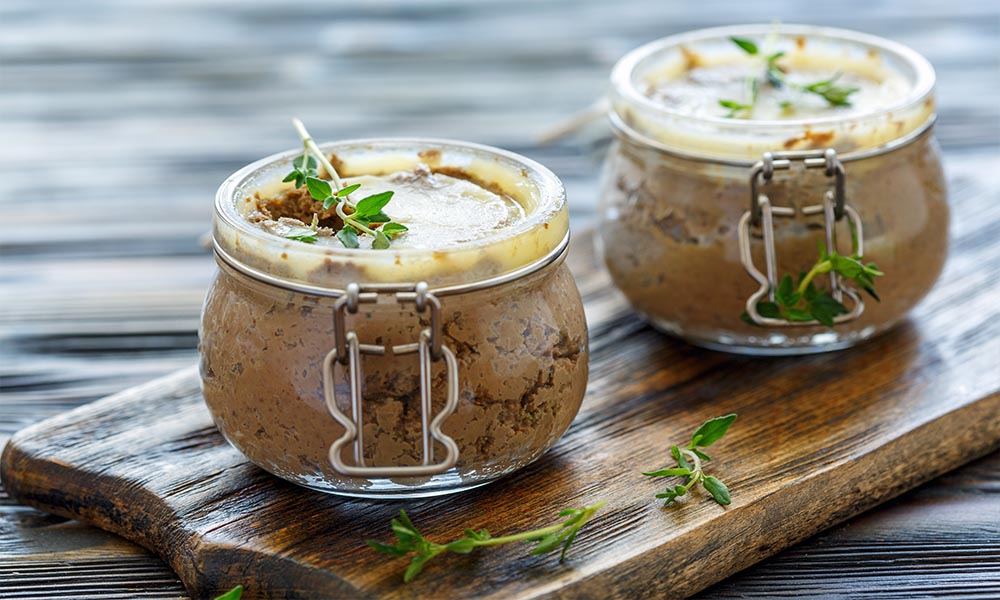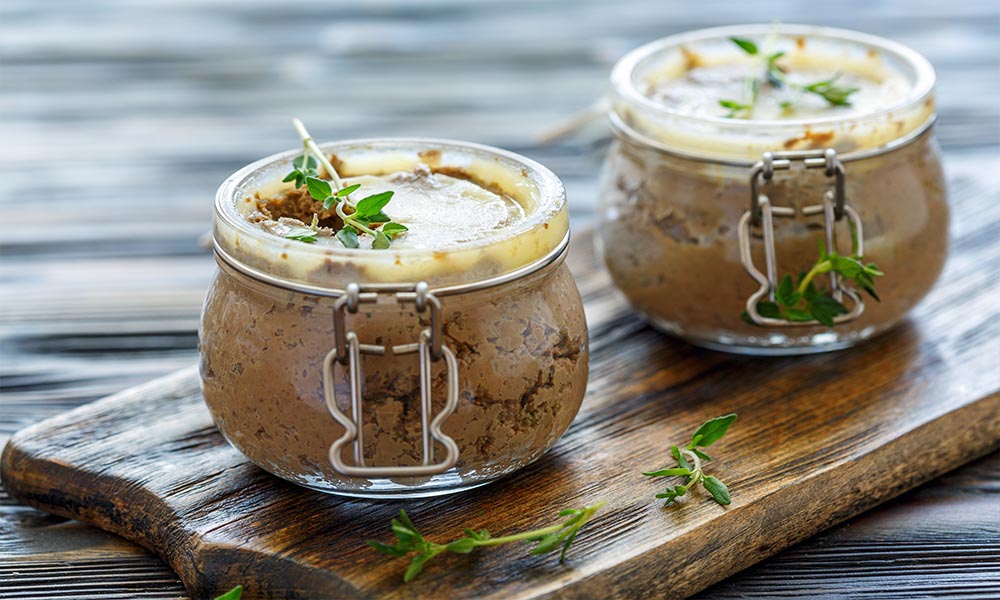 Meat-Based Sides & Snacks
High-protein snacks and savory sides are perfectly suitable carnivore diet recipes.
They also double as delicious appetizers! You can serve these recipes at a special brunch, holiday gathering, or Game Day party.
Pickled Eggs Recipe – Make them ahead of time and store in the fridge until the moment comes that you need a quick snack or easy food to grab and eat. They make meal prepping very easy and last a long time.
Hidden Liver Meat Muffins – This is the perfect way to cook liver without flour. With only 5 ingredients, all of which are dairy-free and gluten-free, you can't go wrong! This recipe is suitable for keto, carnivore, paleo, and AIP styles diets. Add it to your meal prep today!
Chicken Liver Pate – Chicken livers have a more mild flavor than ruminant livers. They are disguised by aromatic ingredients and in the smooth creamy texture of this pate.
Read our page on All You Need to Know About Liver Pate for Keto and Carnivore Diets for tips on the best way to make pate, how to serve it, and where to buy liver online or in person.
Dairy-Free Liver Pate – Do you prefer dairy-free options? This pate recipe is for you! It's full of flavor and still just as creamy but doesn't have any cream or butter.
Classic Beef Liver Pate – A traditional recipe with worldwide fame, this ultra-creamy spread is as decadent as it is good for you. You'll finally find a way to enjoy liver and never be able to say no.
Herbed Chicken Wings – Yummy finger food at it's finest, this recipe is super easy to make and great for entertaining or packing into a picnic. Once you get the method down, you can customize it with any of your favorite herbs and spices.
Private Keto & Carnivore Support Group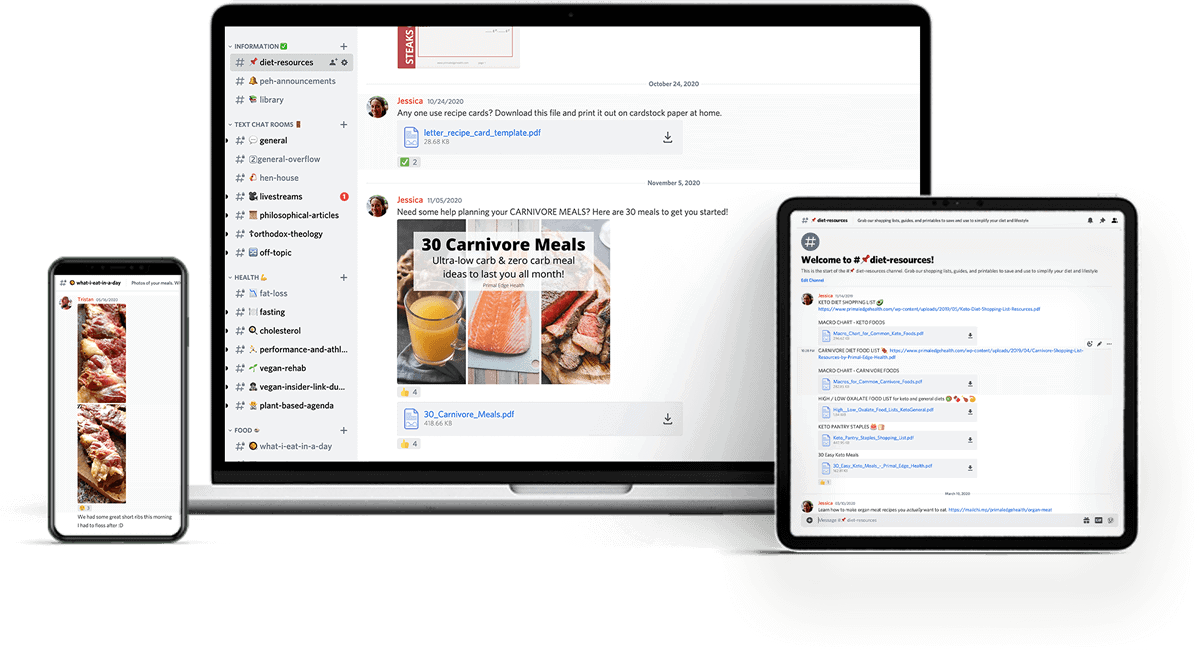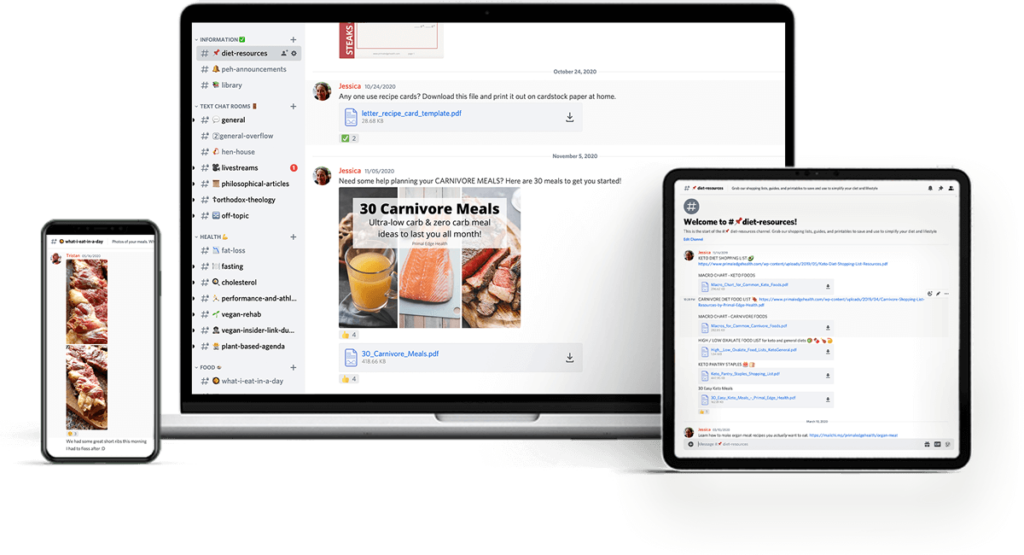 Join our private membership for weekly coaching calls, and accountability, plus ongoing inspiration from like-minded people seeking to improve their health!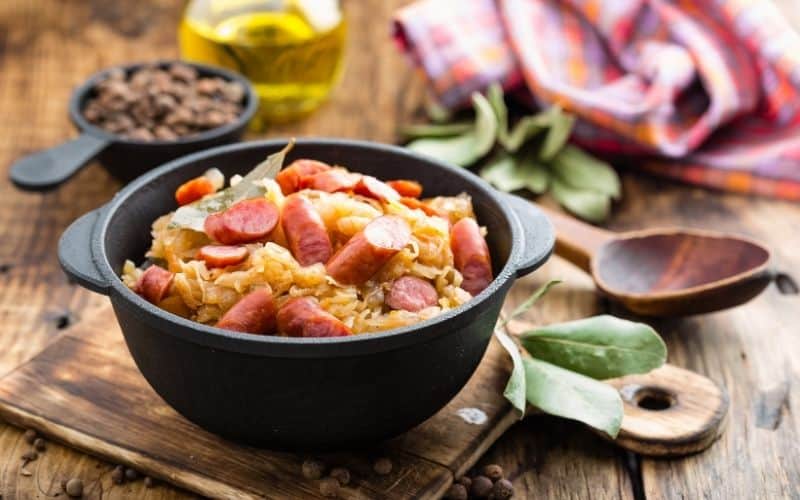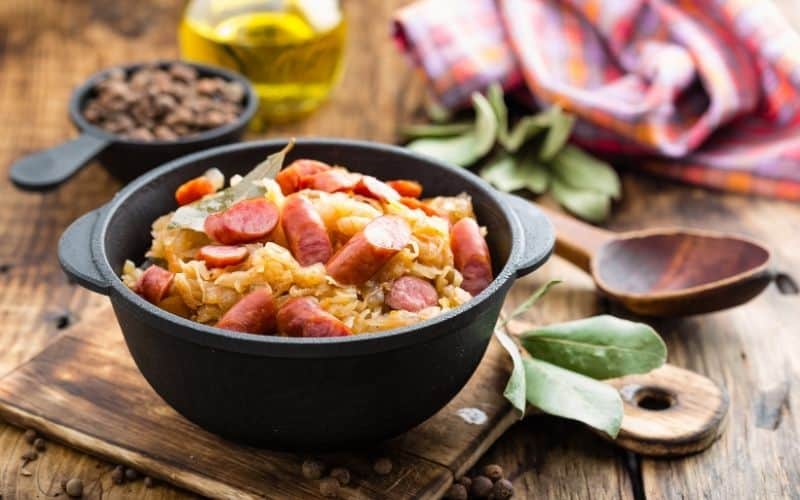 Carnivore Keto Lunch & Dinner Recipes
These savory meal ideas are great for any entree. If there is anything left over, you can eat it for breakfast the next day! Find your favorite recipes and double batch them. Then divide your portions and store in the refrigerator to eat in the next few days or in the freezer for the following week.
Fried Cabbage and Sausage Skillet – A personal favorite of mine, this skillet meal is quick to make and budget-friendly.
Mozzarella-Stuffed Meatballs – All you need are 3 main ingredients and 5 minutes of prep time! Serve this dish for dinner tonight, and your whole family will enjoy.
20-Minute Shrimp Scampi – A quick and easy meal that is perfect for a summer lunch or light dinner. It's a family-friendly dish that comes together in a matter of minutes.
Beef Heart Meatza – Hide ground beef heart in with ground beef, mix in flavorful spices and sautéed mushrooms then bake it all together in a coconut flour crust with cheese covering the top. What a great way to add hidden organ meats to your diet.
Canned Salmon with Garam Masala Summer Squash – Using prepare protein makes meal prep a breeze. All you need to do is sauté the squash with a few flavorful spices, then the meal is ready!
Quick & Easy Pemmican Meal – If you haven't heard of Pemmican yet, it is the ultimate survival food and excellent for keto carnivore diet meal prep. Grab a piece of pemmican and serve steamed broccoli and avocado on the side. Add a tangy touch with homemade sauerkraut. This meal is easy and very satisfying.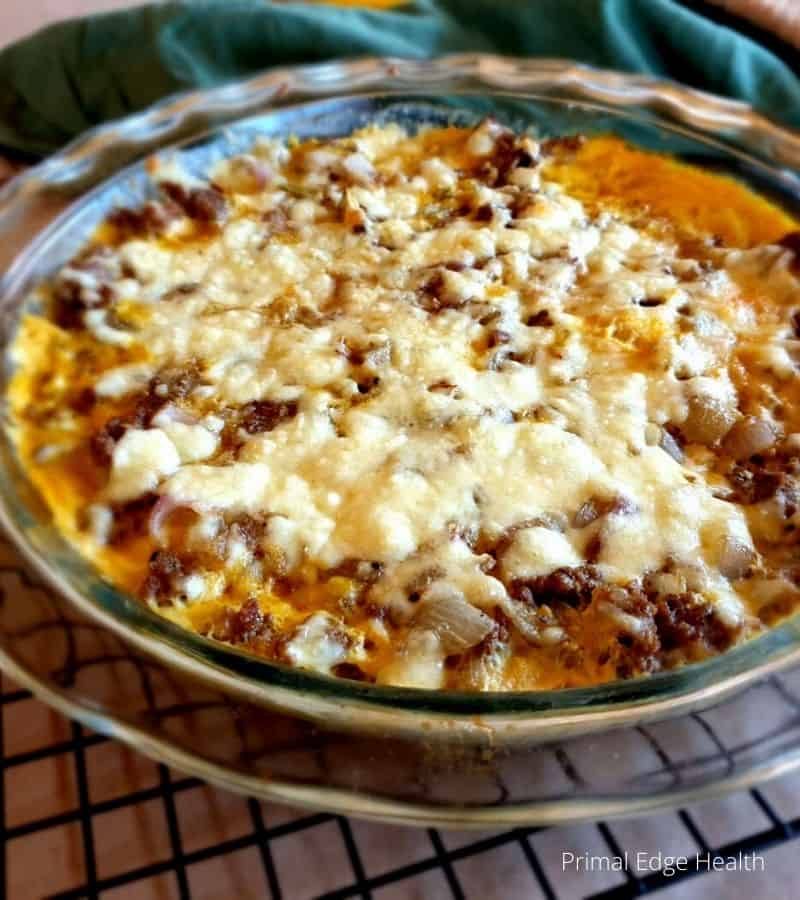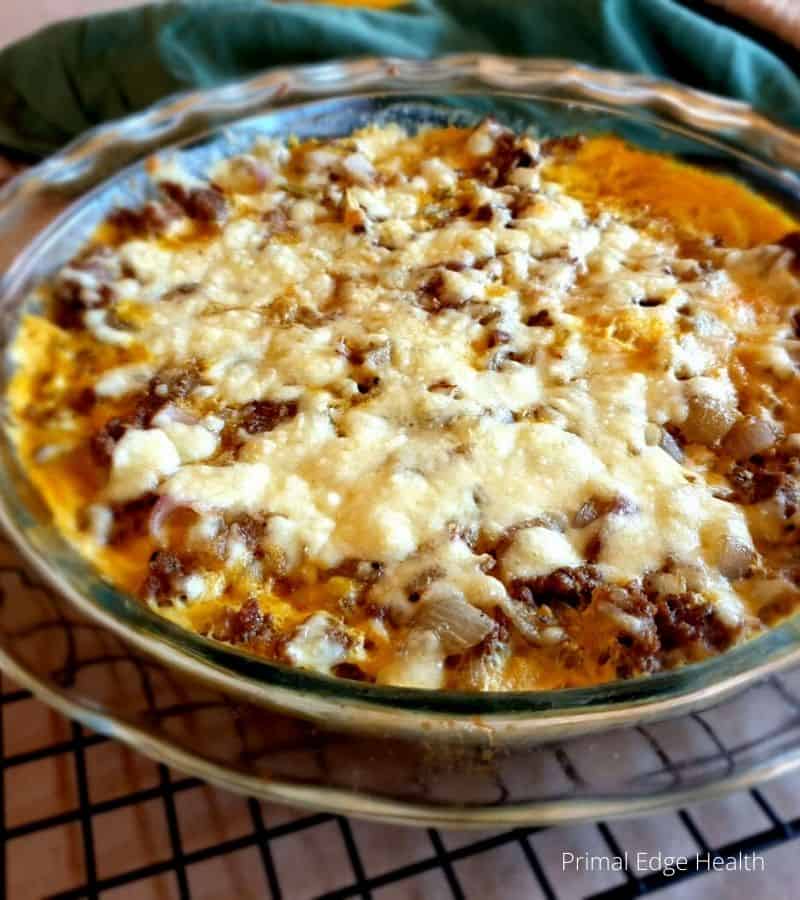 Carnivore Recipes with Ground Beef & Vegetables
Who does't love ground beef? It's a weekly staple for me. Known to be easy to use, versatile, and budget-friendly, you really can't go wrong with carnivore keto recipes made with ground beef and vegetables.
From one pan skillet meals, to baked casseroles, each one is more delicious than the last.
Easy Cheeseburger Pie – Make this any night of the week for a meal your whole family can celebrate together! It's quick, plus you probably have all the ingredients on hand right now.
Cabbage Noodles with Ground Beef (Hidden Liver) – Looking to eat more liver? Hiding it in ground beef makes it almost impossible to know it's there. Mix this up for lunch or dinner and enjoy all the benefits of liver.
Burgers with Onion Pan Sauce – Dress up boring burgers with an onion pan sauce. Ready in 5 minutes, this simple technique takes your burger meal to the next level.
Bunless Beef Heart Burger with Yogurt Sauce – Beef heart is an extra nutritious choice that tastes almost identical to a normal burger patty. Skip the bun and wrap your burger in lettuce instead. Add the sauce and enjoy!
Recommended Products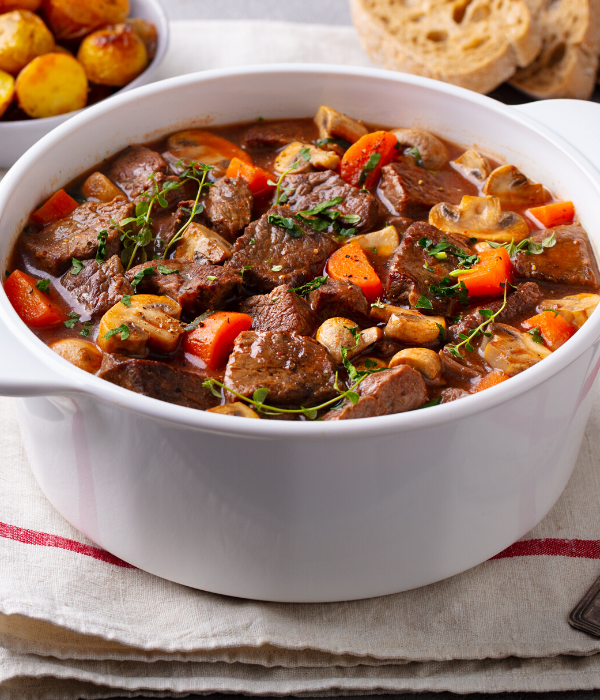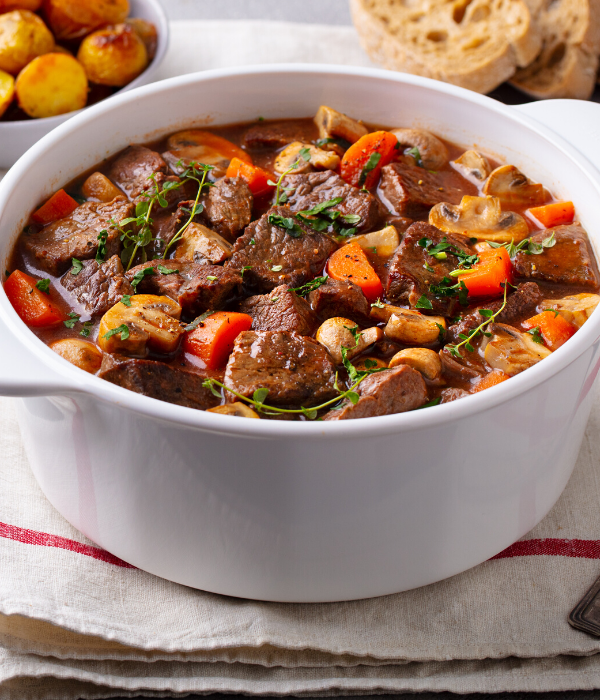 Bone Broth Recipes & Soups
The best kind of soup is made with bone broth. Many people are turning to broth as a healthy alternative to coffee in the morning. You can drink a brothy elixir hot from a mug as often as you like or use it as the base of any soup.
How to Make Beef Bone Broth (Stovetop) – Don't buy expensive (low-quality) broths from the store, make your own at home! Once you learn exactly how to make this nourishing food, I'm sure it will be a staple in your home for years to come.
Crock Pot Bone Broth – If you prefer to make broth in a slow cooker, this is the recipe for you! Gather your ingredients, dump them in, flick on the switch, and walk away until your broth is ready hours later.
Easy Fish Stock Recipe – Many coastal cultures see fish stock as traditional food and include it regularly in their diet. It's quite easy and faster than beef or chicken broth but with just as many benefits.
Keto Carnivore Beef Stew – Made in the slow cooker, this is an excellent weeknight dinner you can prep in the morning and have ready by the evening without any hands-on work.
Slow Cooked Organ Meat Stew – A yummy stew made with organ meat. Looking for a way to eat nose to tail more often? This is a great recipe for that! Kidney and heart are so tender, I know you will enjoy every bite!
Low Carb Egg Drop Soup – My favorite meal to make when I need something to put on the table fast. Our children like to help too because dropping the eggs in is so much fun.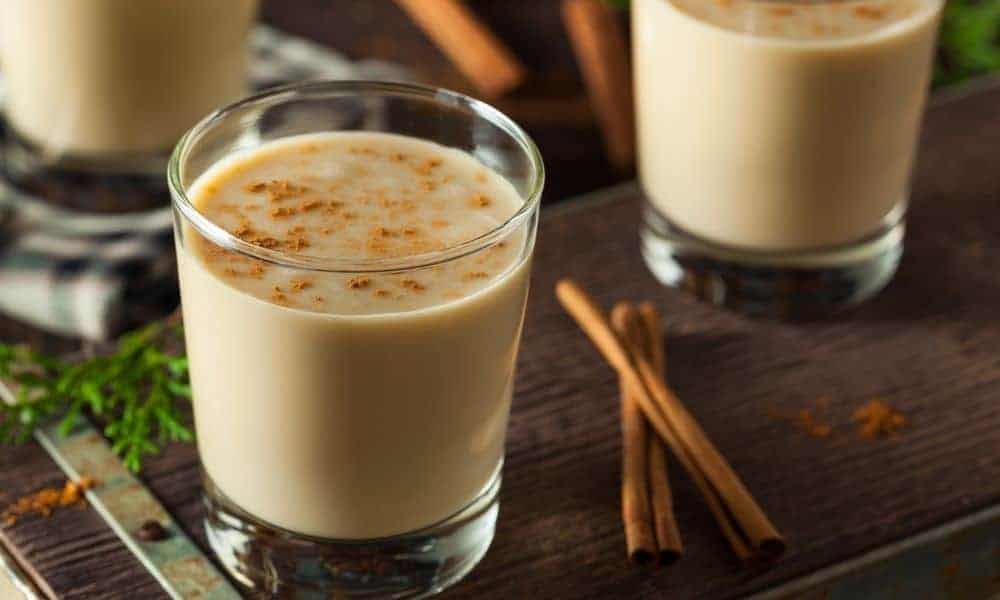 Easy Carnivore Style Desserts
Keto carnivore diet dessert recipes are usually dairy-based. Cream and butter are two ingredients that produce the most undeniably creamy and delicious recipes. Add a pinch of sugar-free sweetness and you are on your way to some seriously good dishes.
We can live on meat alone but we can't live on dessert. While these are appropriate keto carnivore recipes, you must still eat them in moderation. If they throw you for a loop and cause more cravings than you want to deal with it will be better to omit them for now and try again later on down the line.
Carnivore Cake Recipe – Make carnivore cake with just 3 essential ingredients and 10 minutes of prep time! This is an excellent carnivore birthday cake idea with variations for keto carnivore, carnivore carbs, and strict carnivore cooking styles.
Egg Pudding Recipe – Egg pudding is made from 3 animal-based ingredients and ready in 5 minutes! This carnivore diet dessert is super delicious when you want a zero-fiber sweet treat.
Keto Eggnog Recipe – Spike your glass with bourbon or keep it alcohol-free, however, you enjoy it best is fine. This classic winter drink is a pleasurable treat that tastes like French toast in a cup.
No Bake Custard – This no bake keto carnivore custard has the same great flavor and silky smooth texture as traditional custard but is less work to make!
No Churn Keto Ice Cream – You don't need an ice cream machine for this recipe. Grab a trusty mason jar, combine the ingredients, and give it a few good shakes. Pop it in the freezer and wait for the perfect keto ice cream (made with real cream!) is ready.
Keto Gelatin – These gelatin squares are a fun, almost zero-carb recipe to make for the whole family. These are a delicious and healthy jello alternative!
Peppermint Keto Custard – Inspired by a friend's grasshopper pie recipe, I wanted to recreate the custard filling but without all the work of a full pie. Now you can enjoy a refreshing mint dessert any time you like!
No Cook Cheesecake Pudding – Soft, creamy, and delightful this pudding is a healthy sugar-free dessert to enjoy. The secret ingredient to this no cook method is grass-fed gelatin! YUM.
Best Keto Carnivore Books
We emphasize a meat-based approach in both of my cookbooks: The Ketogenic Edge and The Carnivore Cookbook.
The former has over 130 recipes for practical, everyday keto meal prep with a focus on nutrient-density and easy to find ingredients. From creamy sauces to add on top of ground beef to protein-rich entrees to sugar-free desserts and more, this is an essential cookbook for any low carb dieter.
The latter contains 100+ recipes made exclusively with animal foods. I include optional suggestions on herbs and vegetables to add but otherwise, the only ingredients you see are animal protein and fat. With this book, you will learn how to prepare a range of animal foods and serve the veggies on the side.
If cooking meat is new to you, brush up on common terms for preparing meat so you clearly understand each method discussed.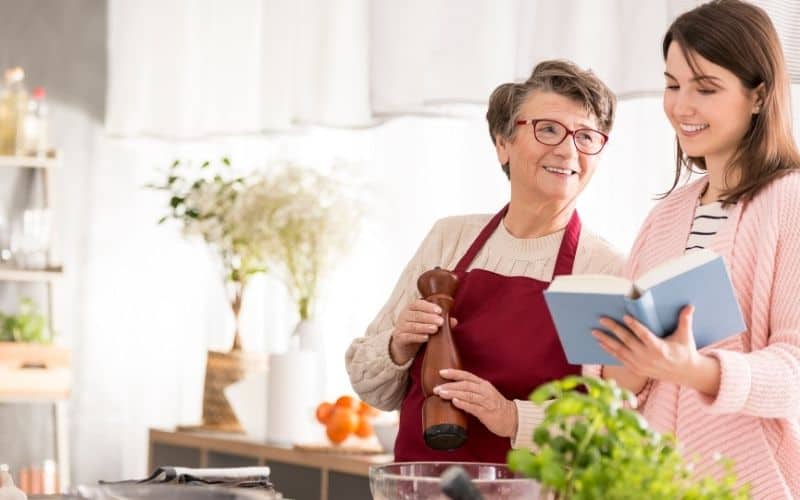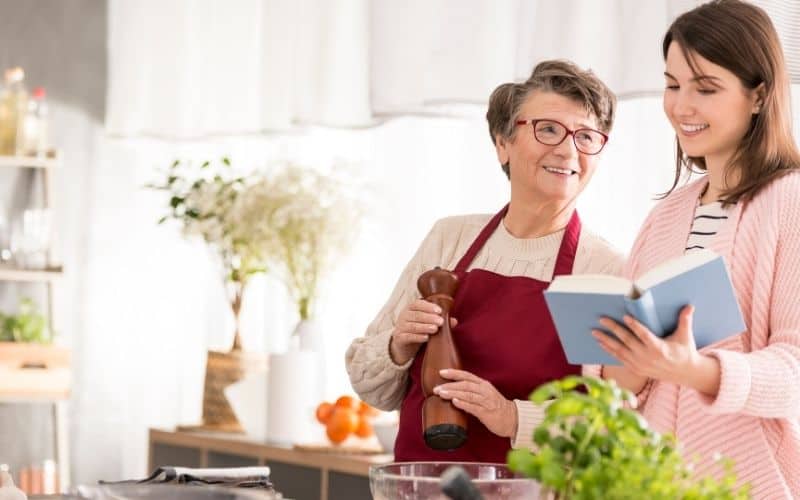 Easy Printable Recipes
All of the recipes on my site have a printable recipe card inserted at the end of each individual post. Click on any hyperlinked recipe above to view the specific page with more details and directions.
If you have any questions about the recipe, please leave a comment under the recipe card so I can help to clarify any points.
Be sure to read the full post, rather than skipping down straight to the card. I share helpful recipe tips, what I've learned after testing the recipes, and elaborate on specific points that are useful to you.
I rely on easy staple recipes like these to keep my whole family healthy and strong. Cooking carnivore keto with a family isn't hard. We all eat meat; Some of us have vegetables and fruit on the side.
Be sure to sign up for my newsletter via the opt-in box located above in the post or down in the footer to stay in touch and get all the newest recipes and diet tips delivered straight to your inbox.
Please tag #primaledgehealth or #pehrecipe on Instagram to share your recipe with us! We love seeing what you create.
You can also join me in the Keto Carnivore Diet Recipes group on Facebook. Can't wait to see you there!