Are you looking for simple ways to dress up your eggs in the morning? These keto omelette recipes are sure to inspire! With a naturally low-carb base, omelettes are quick to make and easy to customize with all of your favorite ingredients.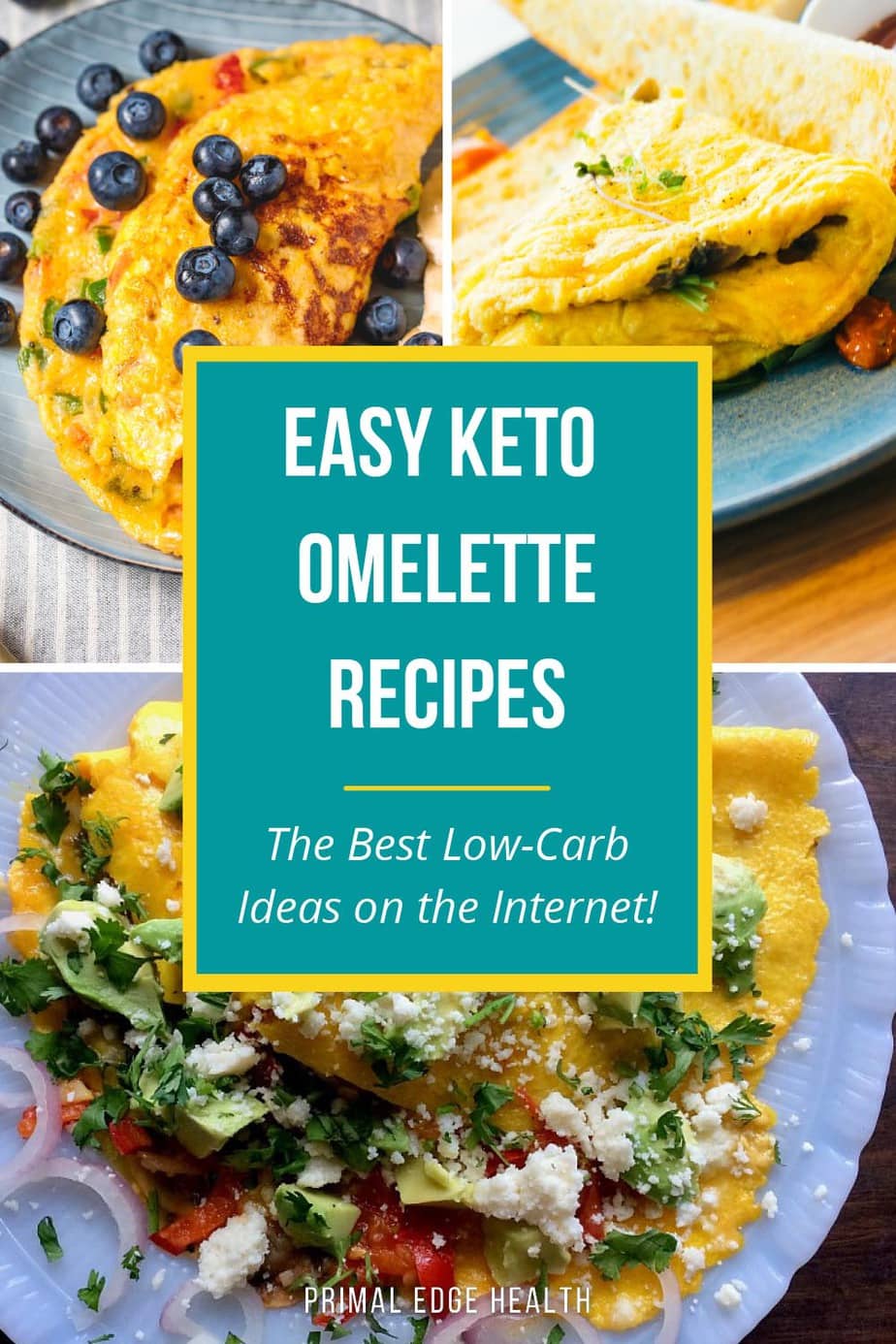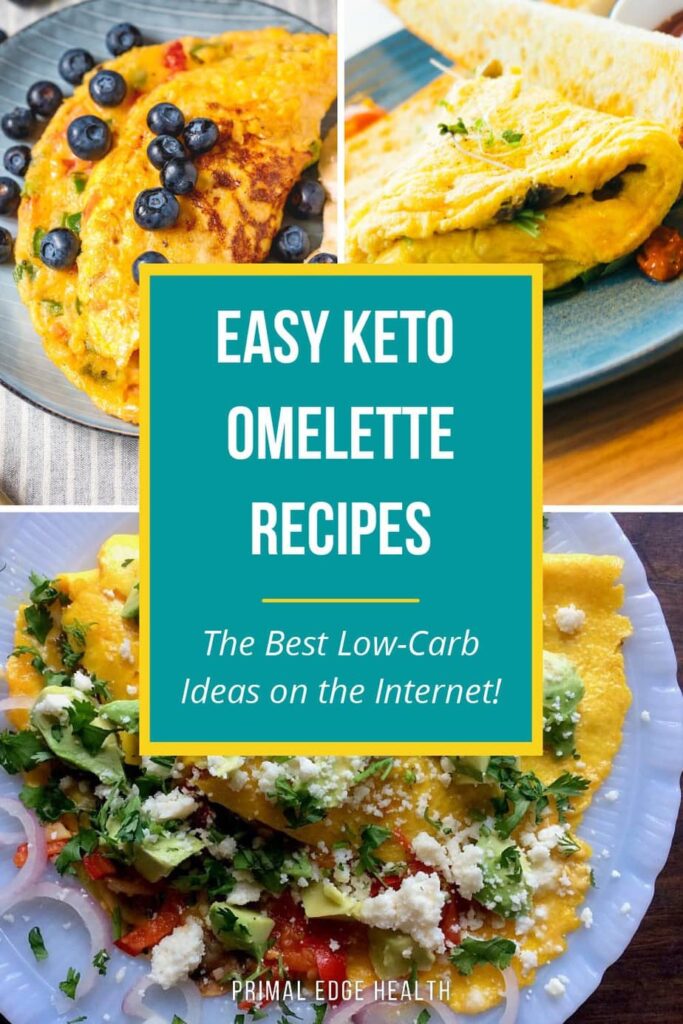 Simple Keto Diet Breakfasts
Keto breakfast recipes with eggs are some of the easiest meals to make. Plus, they are super customizable too, so you'll never get bored!
Low-carb omelettes are a top choice for meal prep because they are:
Quick – Usually done within 10 minutes from start to finish, including clean up!
Easy – Anyone can cook these!
Cheap – Eat delicious & budget-friendly meals all week long
You know you're on track with healthy keto morning meals when they help you stick to a keto diet, by satiating you and keeping you in ketosis.
If you're like me and are only willing to follow a diet if it's easy and uncomplicated, you need a simple, sustainable approach.
I highly suggest downloading my free printable keto meal prep planner and using it to stay on track. The easy-to-use template will save you so much time while meal planning!
Are Omelettes Keto?
Anyone on a keto diet will want to carefully consider their food choices because the ketogenic state is greatly dependent on correctly formulated keto macros.
Daily macros should be a ratio of low carbohydrate, moderate protein, and high fat grams.
Eggs are the perfect keto ingredient because they are naturally low-carb and have a nicely balanced ratio of protein and fat. (1, 2, 3)
Ready to cook?
Get started with How to Make a Keto Omelette (the Easy Way!). Then, round out the egg dish with your favorite keto-friendly foods, and you're good to go!
Follow along with any of the recipes below for insanely delicious flavor combos.
Review my free, printable keto shopping list if you have any questions about what you should and should not be eating.
Keto Omelette Recipes
Crack your eggs, grab the whisk, and chop up your favorite add-ins! You'll be on your way to a delicious hot low-carb omelette in no time.
More Easy Keto Breakfast Recipes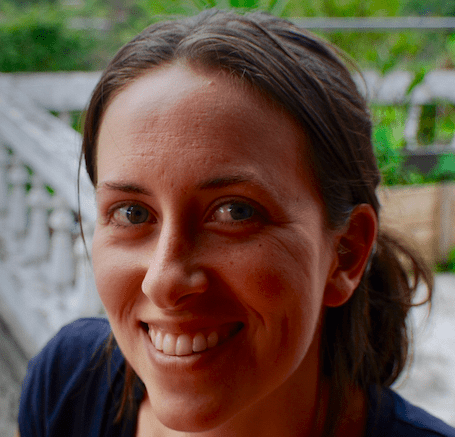 Meet Jessica Haggard
Jessica Haggard is the creator of Primal Edge Health, where she shares simple, nourishing low-carb, keto and carnivore diet recipes. With a focus on from scratch, homemade cooking, animal-based nutrition, and easy DIY beauty and personal care recipes, there's always something new going on in her kitchen! Jessica will teach you exactly how to thrive with all the best ingredients and enjoy the journey along the way.
She has photographed and authored two best selling ketogenic cookbooks, The Ketogenic Edge Cookbook and The Carnivore Cookbook. Learn more about Jessica…