Easy keto breakfast recipes are an important part of the day! Getting a hearty portion of protein and fat early in the morning will give you long-lasting, sustainable energy all day long. Keep your meal prep simple with these low-carb breakfast ideas for classic comfort food, recipes with eggs, bread, muffins, smoothies and more!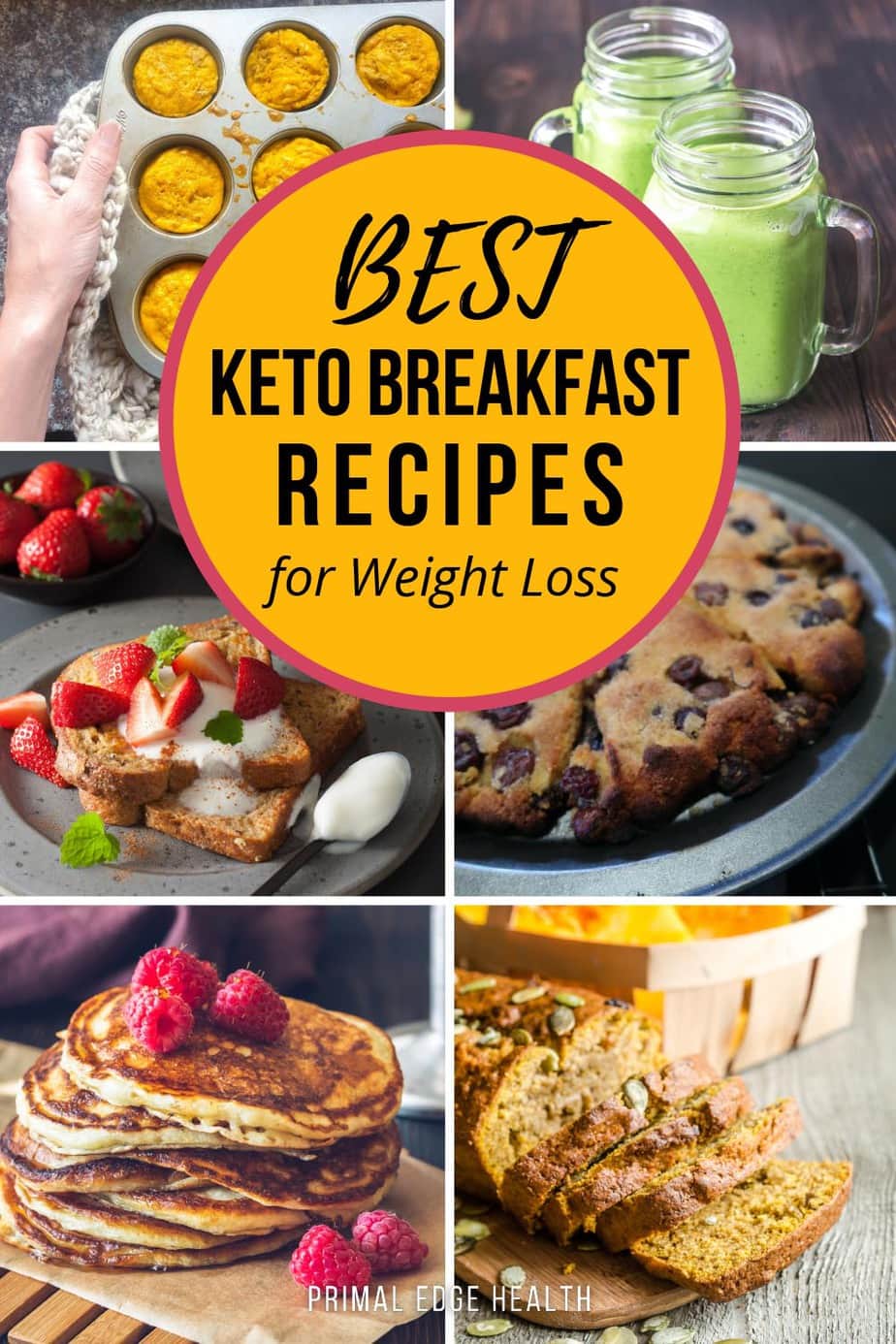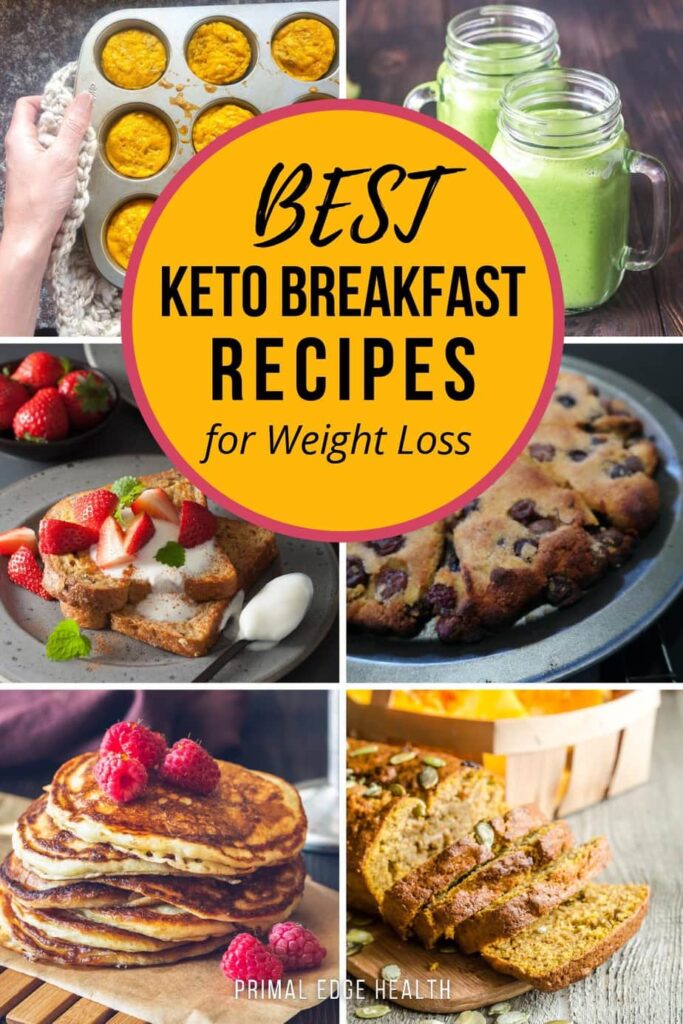 What Are Good Keto Breakfast Foods?
A keto diet excludes many of the modern breakfast meals we grew up with. No cereal, no toast, and no pop tarts!
The ketogenic state is greatly dependent on correctly formulated keto macros Namely, a combination of low carbohydrate, moderate protein, and high fat. Therefore, the ingredients you choose should naturally reflect these values.
The best keto breakfast recipes include animal protein and healthy fats, plus low-carb vegetables or fruit.
Common keto ingredients for breakfast are:
Eggs
Meat
Butter or ghee
Heavy cream
Cheese
Avocado
Broccoli
Cauliflower
Zucchini
Olives
Fresh herbs
Onion
Garlic
Berries
Easy Keto Breakfast Meal Prep
No one wants to make an elaborate breakfast every day of the week!
With these simple low-carb breakfast recipes, you won't have to.
The best keto breakfasts:
All the ideas here check each point off the list. You can't go wrong!
I'm giving you all the keto breakfast ideas you could ever need in one easy to navigate location. So bookmark or pin this page and come back anytime you need a new recipe.
When you're ready to start, I highly suggest downloading my free printable keto meal prep planner. Use it as you plan your keto diet menu for the weeks ahead. The easy-to-use template will save you so much time and keep you focused!
You are much less likely to eat off plan or snack on extra calories when you are prepared with nourishing keto meals.
Low-Carb Comfort Food for Breakfast
Keto breakfast foods include more than just bacon and eggs! Take a gander at all these delicious low-carb breakfast alternatives. Do they look familiar? Of course! Remake classic comfort food dishes with keto ingredients, and you'll fill your ketogenic breakfast menu in no time. 
Keto Breakfast Ideas with Eggs
In many ways, eggs are the perfect keto food! They are easy to find anywhere you go, quick to cook, affordable, tasty, and a nice combination of protein and fat. Omelettes, egg bakes, and egg muffins are some of my favorite ways to eat eggs on a keto diet.
Bread & Baked Goods
Are you a baker at heart? With a pinch of creativity and all the best ingredients for keto baking, you can still whip up homemade baked goods. So many sweet and savory bread, scones, muffins, and more have keto and low-carb options! Try any of the recipes below, and you'll see for yourself how good oven-fresh recipes can be without carbs, wheat, and sugar.
Smoothies & Breakfast Bowls
Grab a bowl, grab a spoon, and get down to business. Blend a high-fat keto smoothie or enjoy a make-ahead chia pudding recipe first thing in the morning. Either way, these quick and easy keto breakfast ideas are sure to be a new favorite!
More Easy Keto Recipe Ideas
If you still haven't found the ideas you're looking for, hop over to these pages for more recipe inspiration:
Finally, there's a little bit of everything on my Easy Keto Recipes page. With so many great ideas, you'll want to try them all!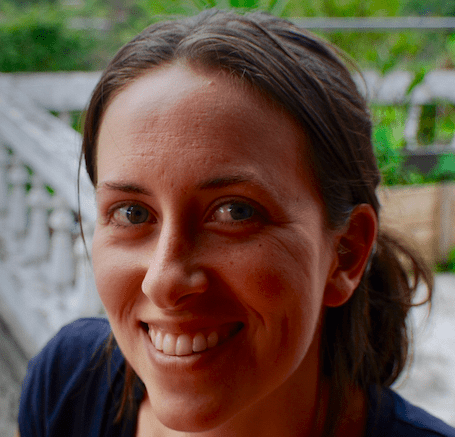 Meet Jessica Haggard
Jessica Haggard is the creator of Primal Edge Health, where she shares simple, nourishing low-carb, keto and carnivore diet recipes. With a focus on from scratch, homemade cooking, animal-based nutrition, and easy DIY beauty and personal care recipes, there's always something new going on in her kitchen! Jessica will teach you exactly how to thrive with all the best ingredients and enjoy the journey along the way.
She has photographed and authored two best selling ketogenic cookbooks, The Ketogenic Edge Cookbook and The Carnivore Cookbook. Learn more about Jessica…