A warm chai latte used to be in my hand almost every time I walked into work as a hostess at an upscale restaurant in downtown Santa Cruz, California. Now I can enjoy all the best flavors of chai in this Chai Latte Chia Pudding.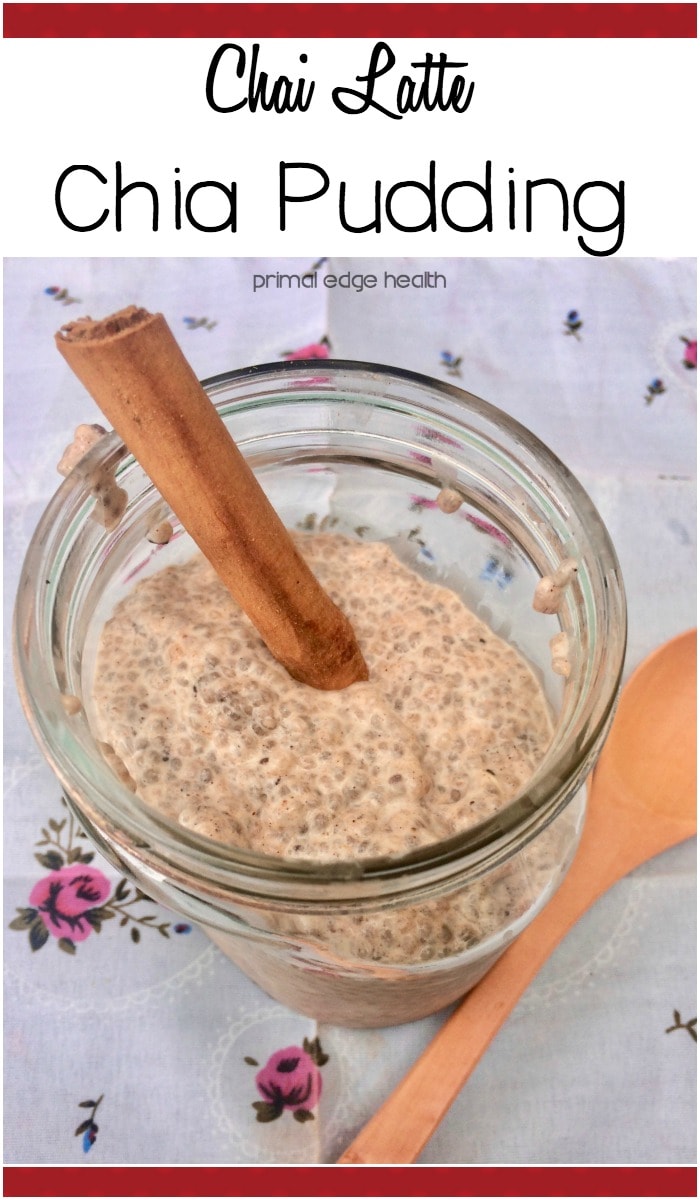 The seeds are surrounded by a rich and creamy goo flavored with a warming mixture of cinnamon, ginger and clove. The pudding is a delightful taste experience of bitter and sweet combined with spicy and peppery.
Chia seeds are best when they are swelling and voluminous. Prep this the night before serving and you will enjoy the thickest texture possible.
If you love the winter flavors here, I know you'll like my Eggnog Cheesecake Pudding and Keto Eggnog Recipe too!
Dessert for breakfast?
I can't decide if this is a dessert or breakfast pudding… what do you think?
I think I like it best in my collection of keto breakfast recipes.
Which reminds me, there are so many delicious keto breakfast ideas to try!
You may also like Key Lime Chia Pudding.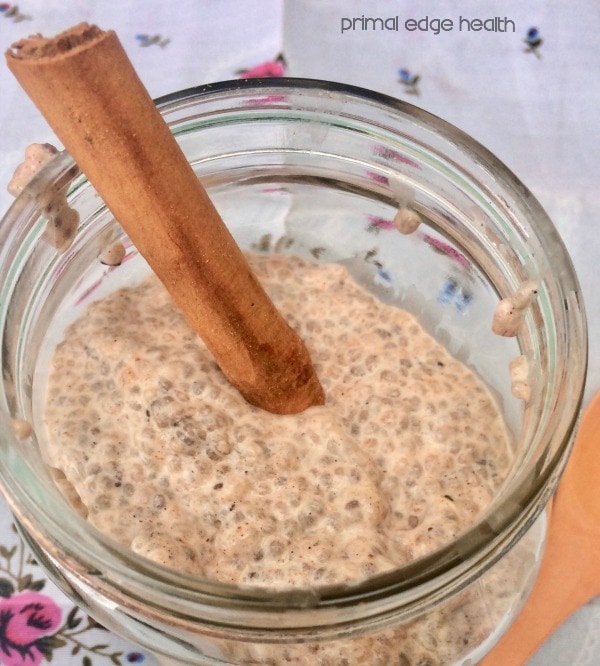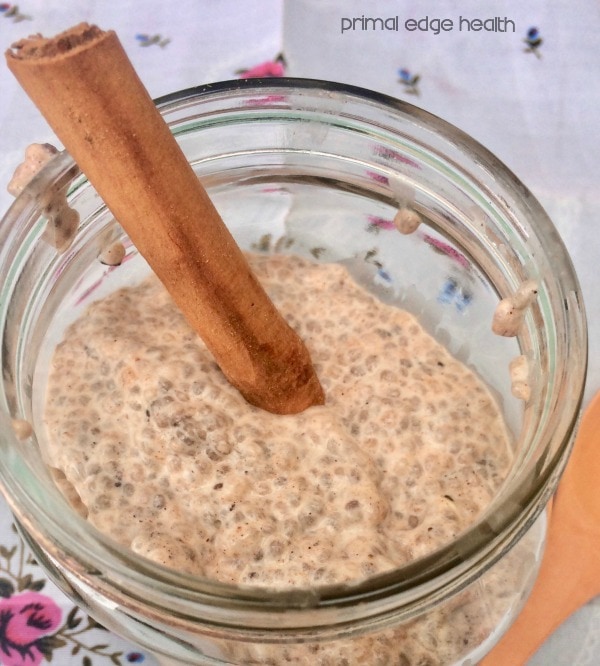 Enjoy our selection of sugar-free, ketogenic desserts. You will find 16 delicious and nutritious, high-fat, low-carb desserts that are centered around chocolate, cream (dairy and coconut), and various nuts. Learn how to sweeten and flavor nutrient dense foods without relying on refined or artificial sweeteners. Vanilla powder, citrus, and hints of salt are just a few hints I can share with you now on how to bring out the natural sweetness of certain foods. Read more about enhancing and making your own healthy keto desserts here!
Make your own:
Panna Cotta (Italian Cream Dessert with grass-fed beef gelatin)
Lemon Curd
Chocolate Mousse
Maca Fudge Brownie (one of our signature dessert recipes)
Double Chocolate Nutella (along with 4 other nut butter recipes and complete tips on how to customize your own flavors)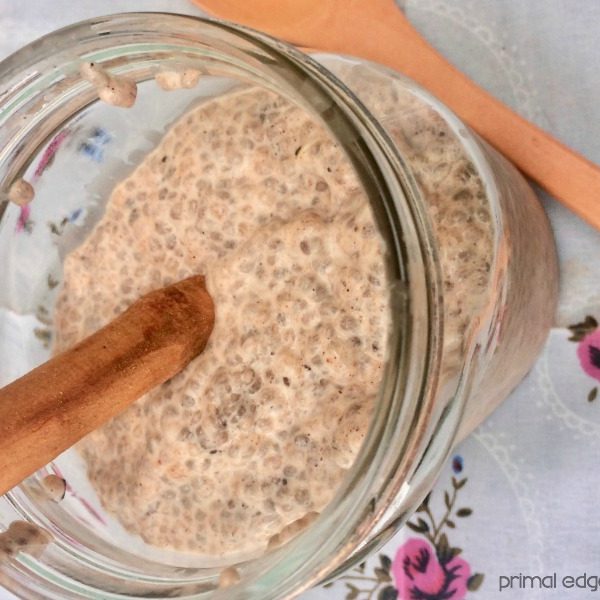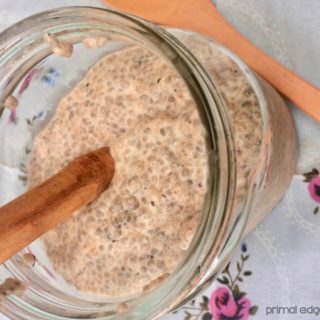 Chai Latte Chia Pudding
Enjoy all the best flavors of chai in this Chai Latte Chia Pudding.
Instructions
Soak a bag of black tea bag in ¼ cup of water for 5 minutes. Pour over the chia. Mix in cream and coconut milk.

In a small bowl, stir the sweetener and spices together. Add to the chia seed. Mix well to combine.

Place your container in the fridge to soak overnight.

In the morning, taste and adjust flavors as needed. Divide into two equal portions and serve.
Nutrition & Macros
Calories:
322
kcal
Carbohydrates:
13
g
Protein:
5
g
Fat:
30
g
Saturated Fat:
18
g
Cholesterol:
41
mg
Sodium:
23
mg
Potassium:
233
mg
Fiber:
8
g
Sugar:
1
g
Vitamin A:
437
IU
Vitamin C:
1
mg
Calcium:
174
mg
Iron:
4
mg
To obtain the most accurate representation of the nutritional information in a given recipe, please calculate the nutritional information with the actual ingredients and amounts used, using your preferred nutrition calculator. Under no circumstances shall the this website and the author be responsible for any loss or damage resulting for your reliance on the given nutritional information.
SaveSaveSave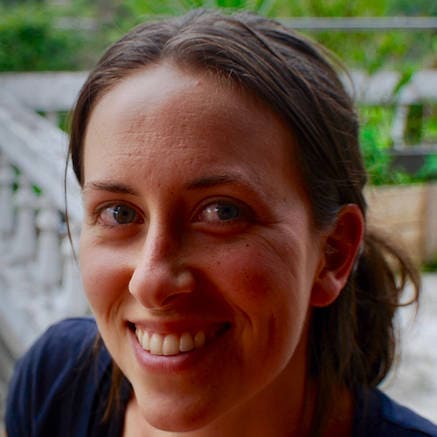 SaveSave