These are healthy cinnamon recipes you can make for fall and winter anytime you need seasonal comfort food. Nothing is quite so nice as filling your home with the aroma of cinnamon, particularly when you get to eat gluten-free, keto, and low-carb meals afterward!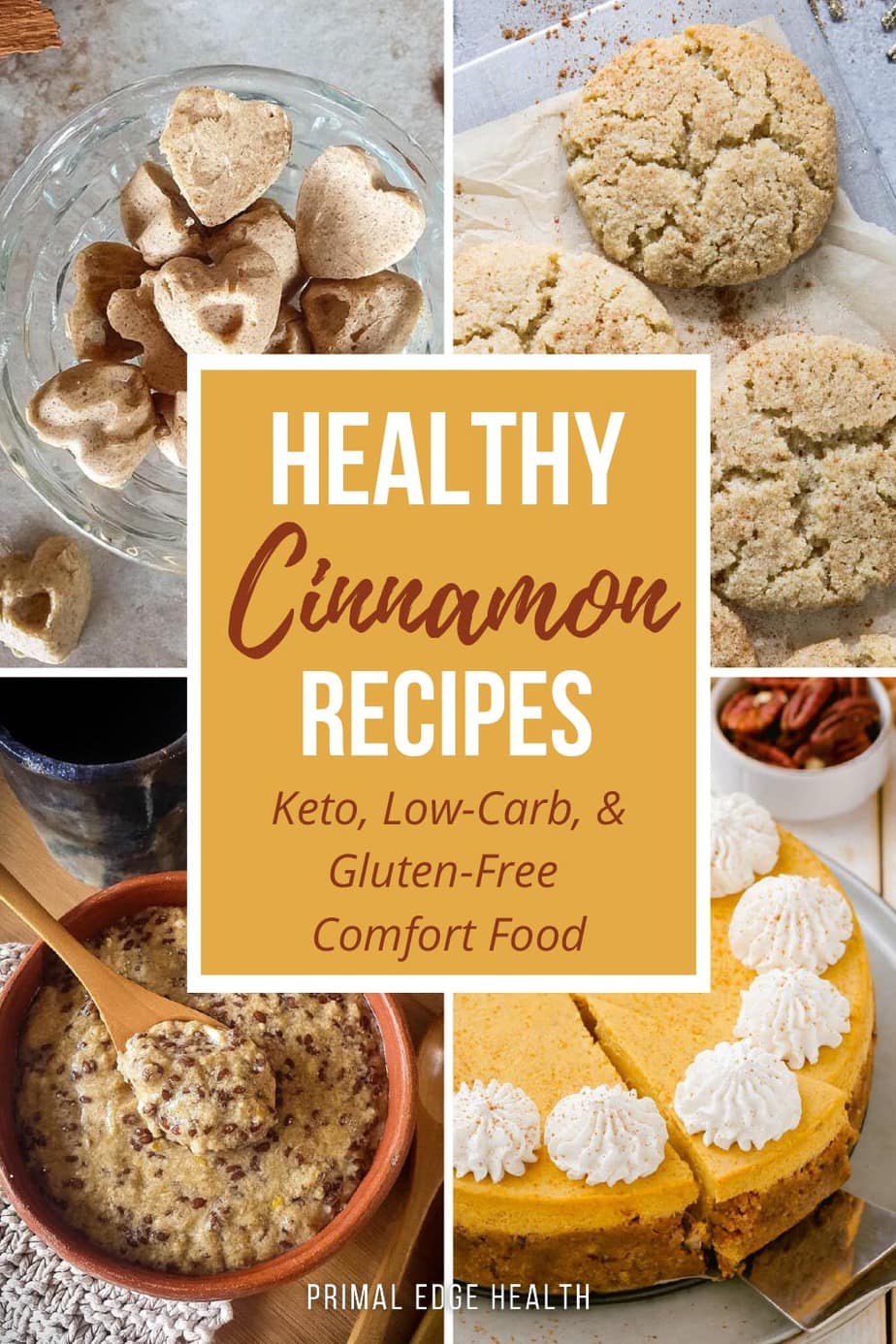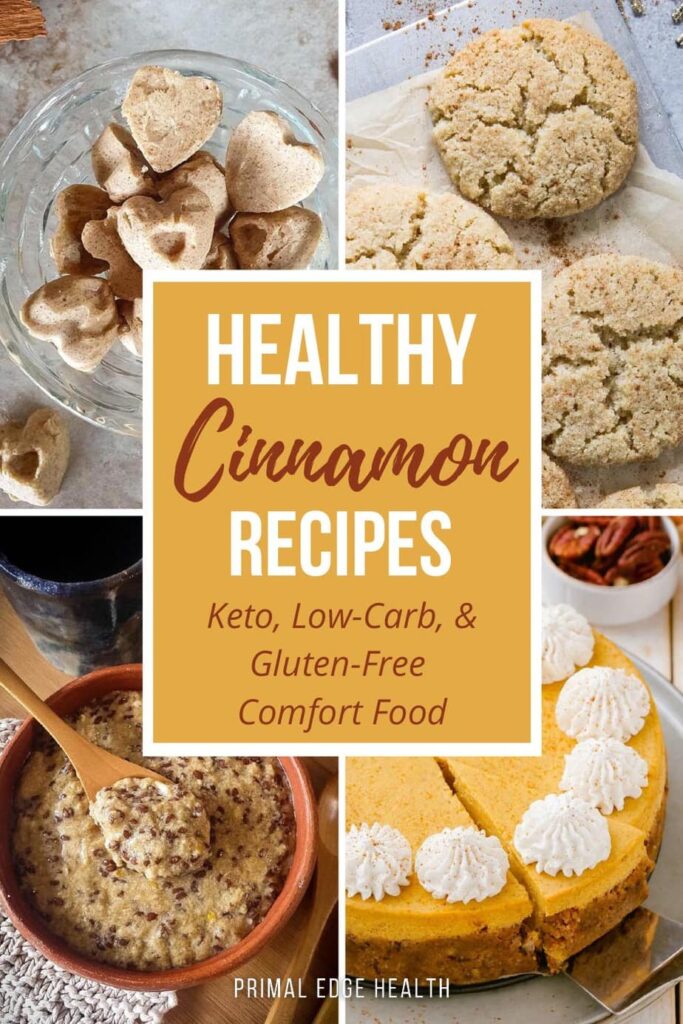 Flavorful Recipes with Cinnamon for Fall & Winter
Cinnamon is the show-stopping spice for every fall and winter season. It is warming and wonderful in curries, pumpkin soups, and marinades.
Of course, we all love cinnamon-flavored desserts, too! Gingerbread, carrot cake, pumpkin cheesecake, nutrient-dense hot chocolate are just a few of the delights that make your mouth warm and tingly.
Any of these recipes will be a welcomed addition to weekly meal prep and even good enough to serve for a fall feast or winter celebration.
How can I add cinnamon to my diet?
Besides these low-carb cinnamon recipes, you can sprinkle cinnamon onto just about anything. It's a spice that accents both savory and sweet recipes. Enjoy it mixed into coffee and hot drinks. It's also delicious in granola, soup, marinade, curry, cheesecake, chai, and more!
What can I cook with cinnamon powder?
Bake bread, rolls, muffins, and cake with cinnamon. But also try cooking meats and savory recipes with this multifaceted spice. It adds an unexpected depth of flavor to all foods. Cinnamon pairs well with sweet potatoes, squash, and of course, pumpkin. Get creative and add a dash!
Recommended Products
Healthy Cinnamon Recipes
There are thirty healthy recipes with cinnamon, and we could keep going because cinnamon is just so nice! It's a flavor that conjures up wonderful memories from childhood like gingerbread houses and cinnamon toast. Yet, cinnamon is also a mature spice because of its versatility and nutritional properties. Try every recipe and fill your house with the sweet fragrance of cinnamon.
More Seasonal Keto Recipes
Are you looking for more of the best keto holiday recipes? Take a look at this comprehensive list of our favorite keto holiday recipes, or…
Keep browsing these low-carb recipe collections:
First published on December 17, 2015.