Fill your menu with these low-carb keto Christmas dinner recipes! You'll have a feast to remember with many traditional dishes and a few new ones. Enjoy a stress-free holiday and stay on your diet with a healthy keto-friendly spread of appetizers, salads, soups, sides, entrees, drinks, and desserts.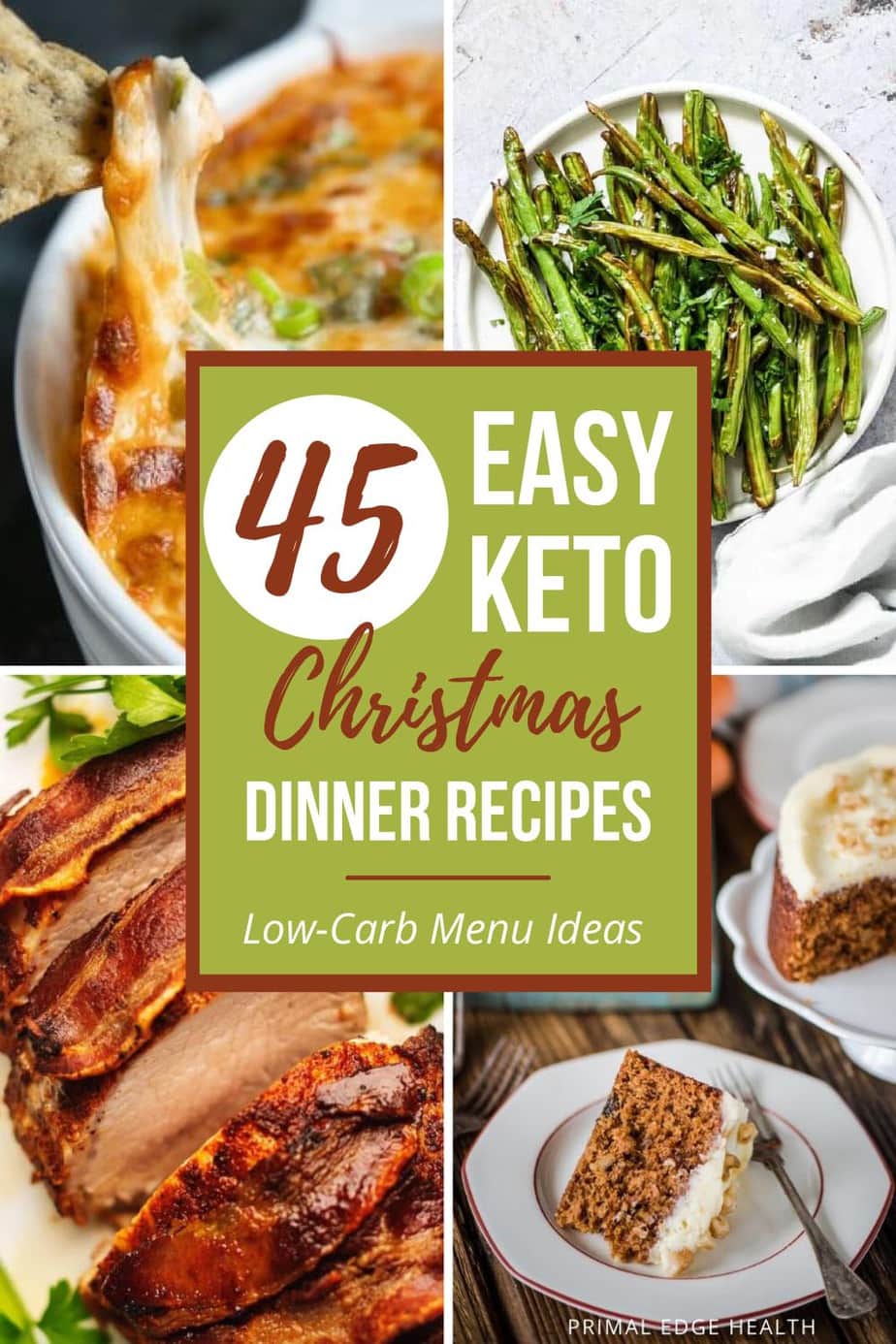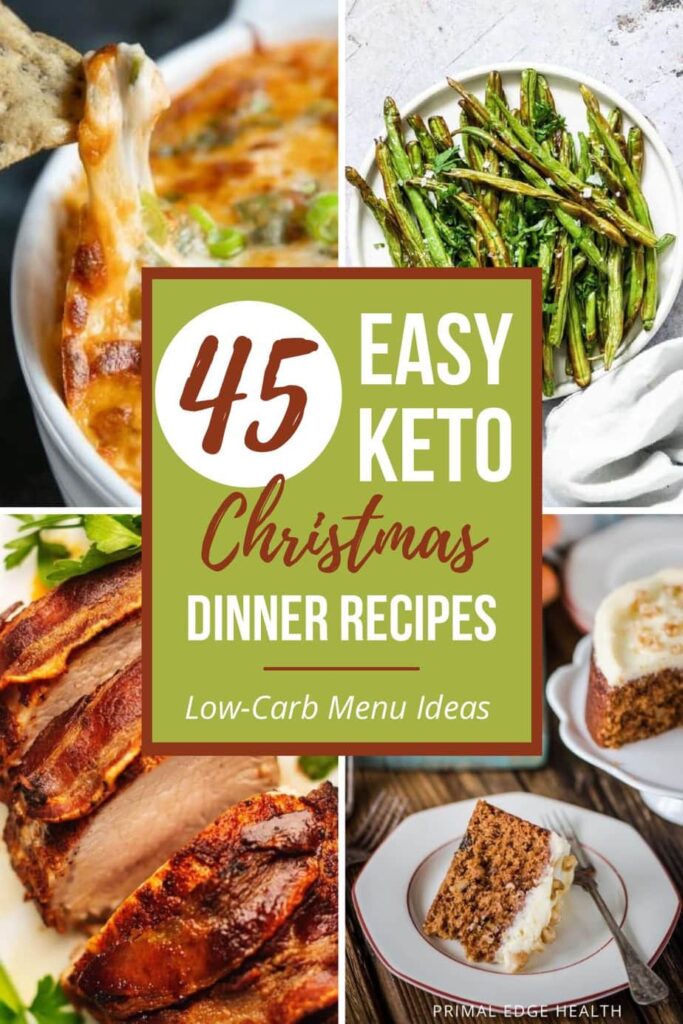 Keto-Friendly Christmas Dinner Recipes
Does Christmas conjure up images of tables laden with potatoes, yams, and sugary treats? If it does, you're not alone!
Eating low-carb over the holidays has certain challenges but with just a little bit of thoughtful planning, you'll be able to stay on your diet without any problems.
Many of your favorite Christmas dinner dishes are naturally low-carb (like Brussels sprouts and bacon) and others are easily recreated with keto-friendly ingredients (like cranberry sauce).
The good news is that you can still enjoy the same melt-in-your-mouth main dishes, broiled seafood, and parmesan green beans that you grew up eating. The even better news is that you can make an epic Christmas dinner menu with drinks and desserts that are 100% low-carb. With such a meal, no one will miss the potatoes, even when you serve mashed cauliflower instead.
Whether you're hosting dinner yourself or going elsewhere, make sure there's something for you to eat. Keep your meal plan on track with this printable Keto Meal Planner.
Recommended Products & Decor
Dress your house up with DIY Winter Wreaths and easy last-minute DIY winter centerpieces.
Christmas Appetizers & Hors d'oeuvres
Start the holiday feasting with these delicious appetizers. Your guests will gladly gather around these mouth-watering, low-carb hors d'oeuvres. Plus, you'll enjoy getting the party going with these easy-to-make morsels.
Keto Christmas Soups, Salads, and Sides
Side dishes are the most exciting part of the meal for many. Some people wait all year to feast on mac and cheese, stuffing, and mashed potatoes. Now you can feel great about indulging with these awesome, low-carb versions of holiday classics.
Christmas Holiday Keto Entrees
The heart of your Christmas meal lies ahead in these naturally low-carb recipes. Any one of these entrees will be the highlight of the holiday. Whether you are preparing for a big party or a small gathering, you will find the entree to hit the spot here.
Sugar-Free Christmas Drinks & Desserts
Top off a completely stellar holiday soiree with one of these decadent desserts or drinks. These sweet treats are sugar-free and keto-friendly, so no one needs to worry about counting the macros. This year it's about eating, drinking, and being truly merry because it's all healthy.
As you see, plenty of low-carb holiday dishes prove sticking to your diet during the holiday season isn't hard at all.
The holidays don't need to cause an upset to your plans and prevent you from reaching your health and fitness goals! You'll savor the meal as much as everyone else by filling up on tasty keto-friendly Christmas feast dishes.
More Keto Holiday Recipes
Are you looking for more of the best keto holiday recipes? Take a look at this huge list of favorite keto holiday recipes, or…
Keep browsing these seasonal recipe collections:
First published December 22, 2015.