This pickled egg recipe has roots as a popular vintage bar food, these little nutrient dense finger foods were often found in jars on the bar counter top ready to be served out as a healthy, natural snack.
Pickling an egg may sound a little strange, but they are totally worth the experiment. It was a neat activity to share with our daughter as it opened up a discussion about food preservation and seasonal availability. I'm a fan of old-fashioned living, food preservation is a big part of that!
Let me show you my favorite recipes for FREE!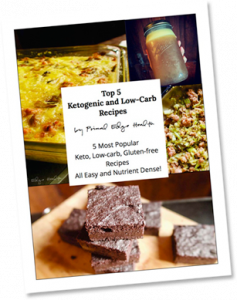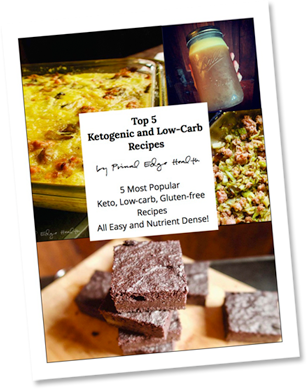 Sign up to get my new recipe ebook
The oh so easy pickled egg
Generally speaking there is not much need for snacking on a low-carb, high-fat ketogenic diet. When we work with clients, we support their nutrient needs with solid meals based on 100% whole foods ingredients and formulate specific macros to reach that perfect point of satiety. We often recommend packing a few hard boiled eggs into a homemade lunch or bringing them on a long hike. These pickled eggs take the a normal hard (or soft) boiled egg to the next level! The flavor is sharp and the texture of the yolk is uniquely gummy and creamy.
If you do not have pickling spices, use cloves of garlic, dried herbs and seeds instead. I use 1 tsp dried herb per liter of water/vinegar brine, which covers 8-10 hard boiled eggs.
Read this special tip on how to make perfect boiled eggs every time! Ever since I read this article I have had perfectly boiled, easy to peel eggs. I struggled before with tiny egg shell pieces that were sticky, now there is no problem!
Around our house these eggs are very popular, they are eaten faster than I can make them! The are a super handy to have in the fridge and offer out to children and hungry passersby.
★ FOLLOW PRIMAL EDGE HEALTH on INSTAGRAM, PINTEREST and FACEBOOK for more low-carb, ketogenic recipes and diet tips!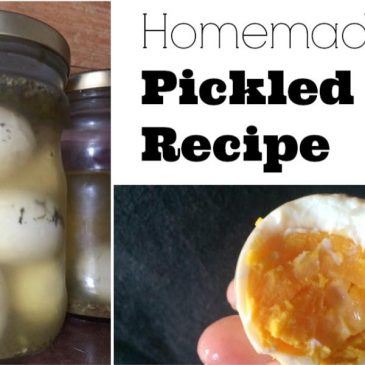 Instructions
Put salt and spices in the bottom of a 1 liter glass jar.

Pour in water and vinegar.

Place peeled hard boiled eggs into the jar.

Apply lid.

Leave to rest in the fridge for two days before they are ready to eat.
Macros and Nutrition
Nutrition Facts
Homemade Pickled Egg
Amount Per Serving
Calories 81
Calories from Fat 45
% Daily Value*
Fat 5g8%
Cholesterol 187mg62%
Sodium 355mg15%
Potassium 74mg2%
Carbohydrates 1g0%
Protein 6g12%
Vitamin A 260IU5%
Calcium 25mg3%
Iron 1mg6%
* Percent Daily Values are based on a 2000 calorie diet.
Pin it for Later: