The carnivore diet is a radical approach to health and nutrition. Based entirely on meat and fat, no plants are required. That means no vegetables, fruit, or herbs and spices. Removing all the fiber may sound good in theory but what does that look like on a plate day in and day out?
I want to help you make the most of your carnivore diet recipes by showing how easy it is to make zero-fiber meals and thrive on animal-based nutrition. As a firm believer in quick prep, family-friendly meals, I'm all about maximizing nutrition and getting results while minimizing the time spent in the kitchen. Steaks are amazing, but don't stop there!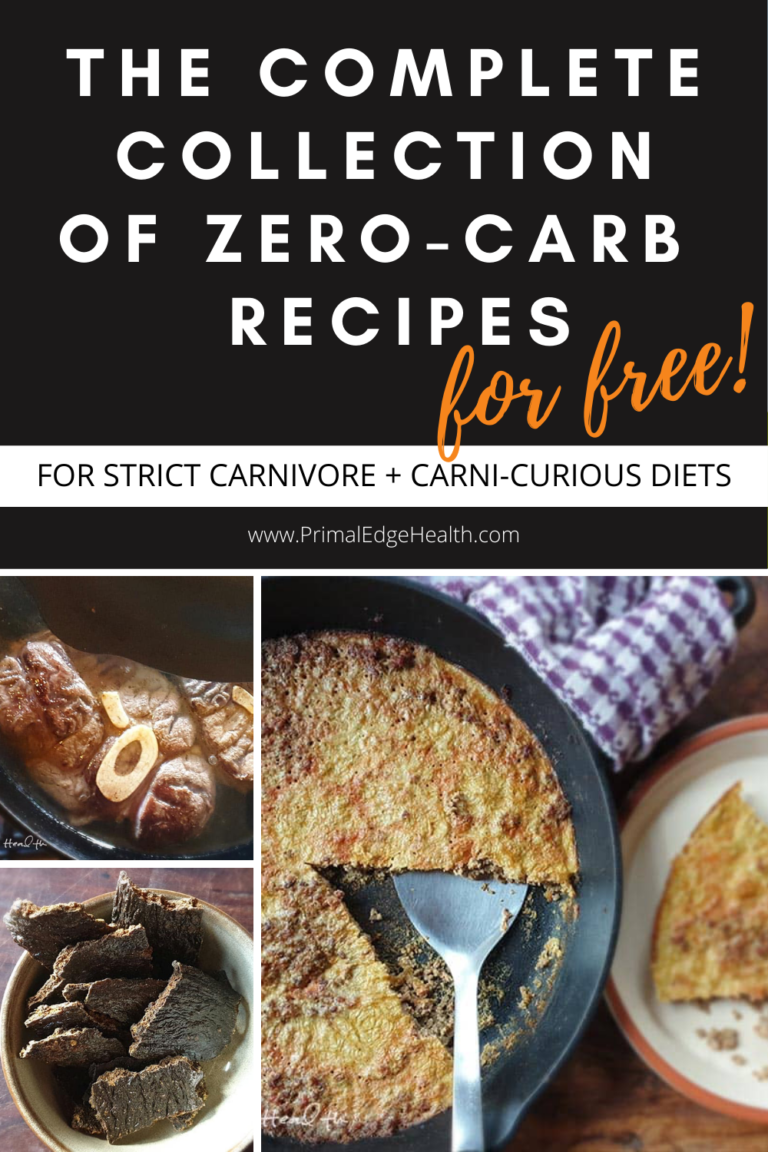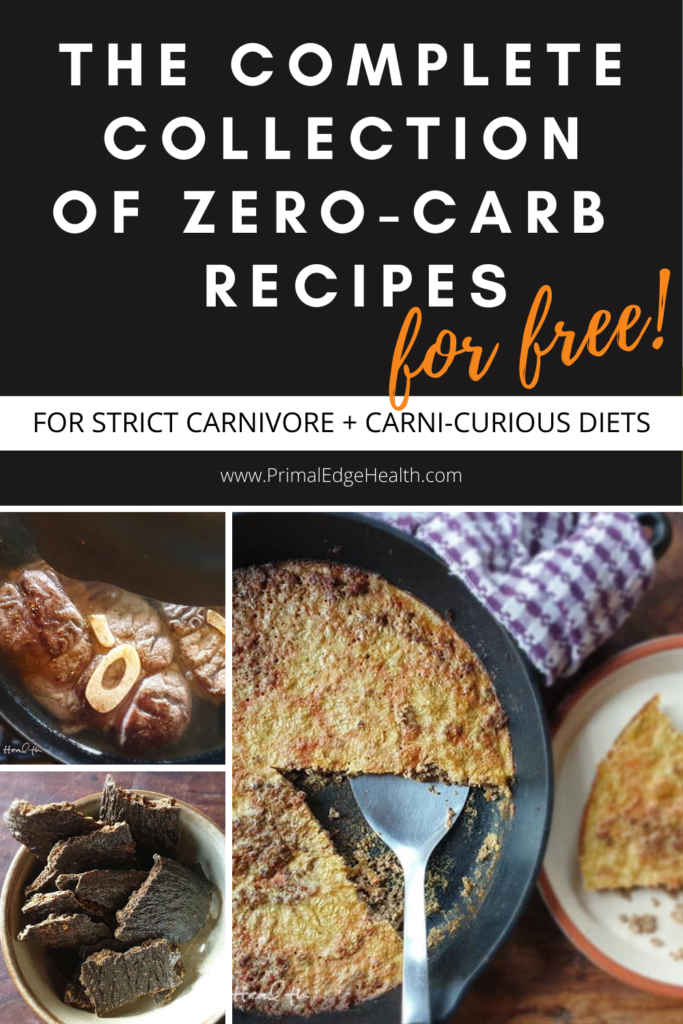 Easy Carnivore Recipes
Of all the diets out there, the carnivore diet has the simplest approach to meal prep. With so much out of the picture, we can focus in on the parts that really matter for our health: animal protein and fats.
Read more about what to eat on a carnivore diet and download our free printable pdf Carnivore Diet Food List. With these two resources, you'll have a full understanding of all the options available.
Follow these easy carnivore recipes and you'll be cooking clean, health-promoting foods from scratch at home in no time!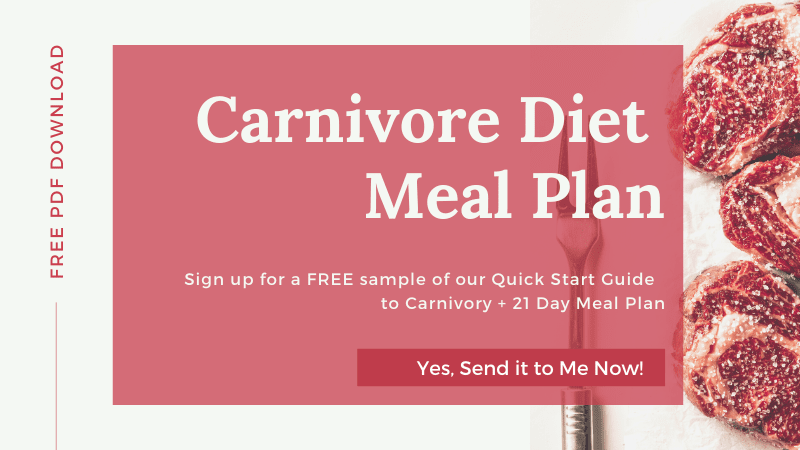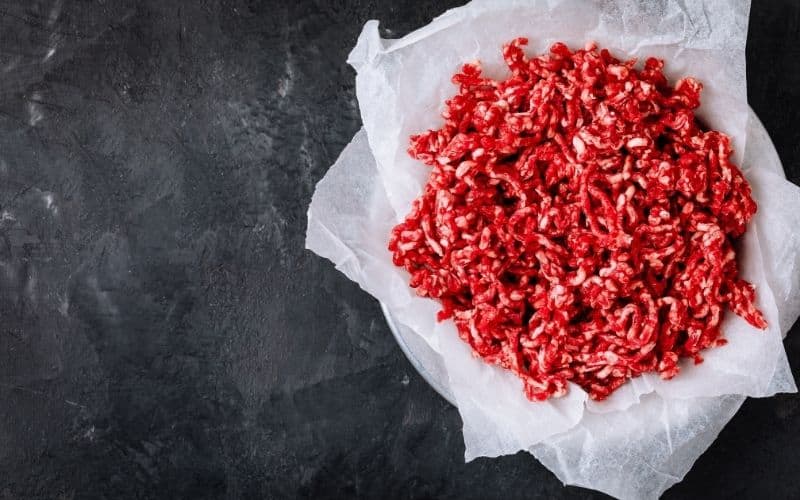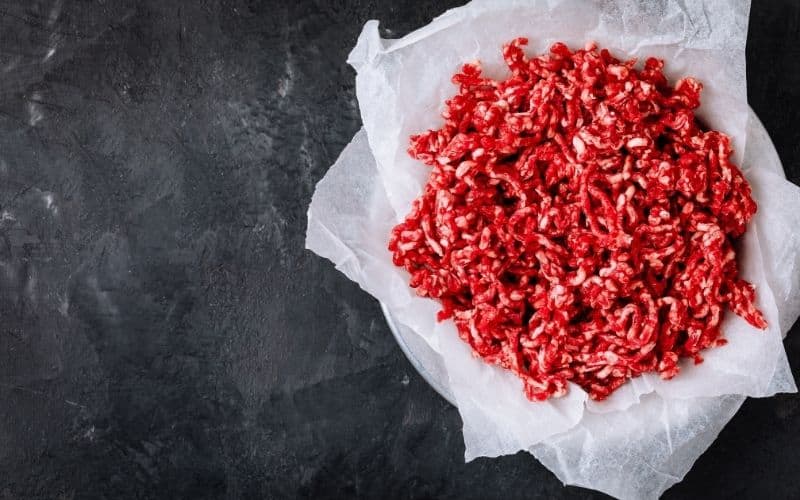 Carnivore Diet Recipes with Ground Beef
Who thinks of ground beef when they think of easy meat based recipes? I know I do!
What ingredient is easier to work with than ground beef? It's fast to cook, incredibly versatile, widely available and affordable.
With a package of ground beef in hand, little can go wrong. Whip up a carnivore diet recipe with ground beef for breakfast, lunch, or dinner.
3-Ingredient Carnivore Scotch Eggs – Crispy, greasy Keto Scotch Eggs are loaded with protein and make a great appetizer or main portion of the meal. This pork-free version has only 3-ingredients! Serve hot, pack into a picnic, or store in the fridge to use throughout the week.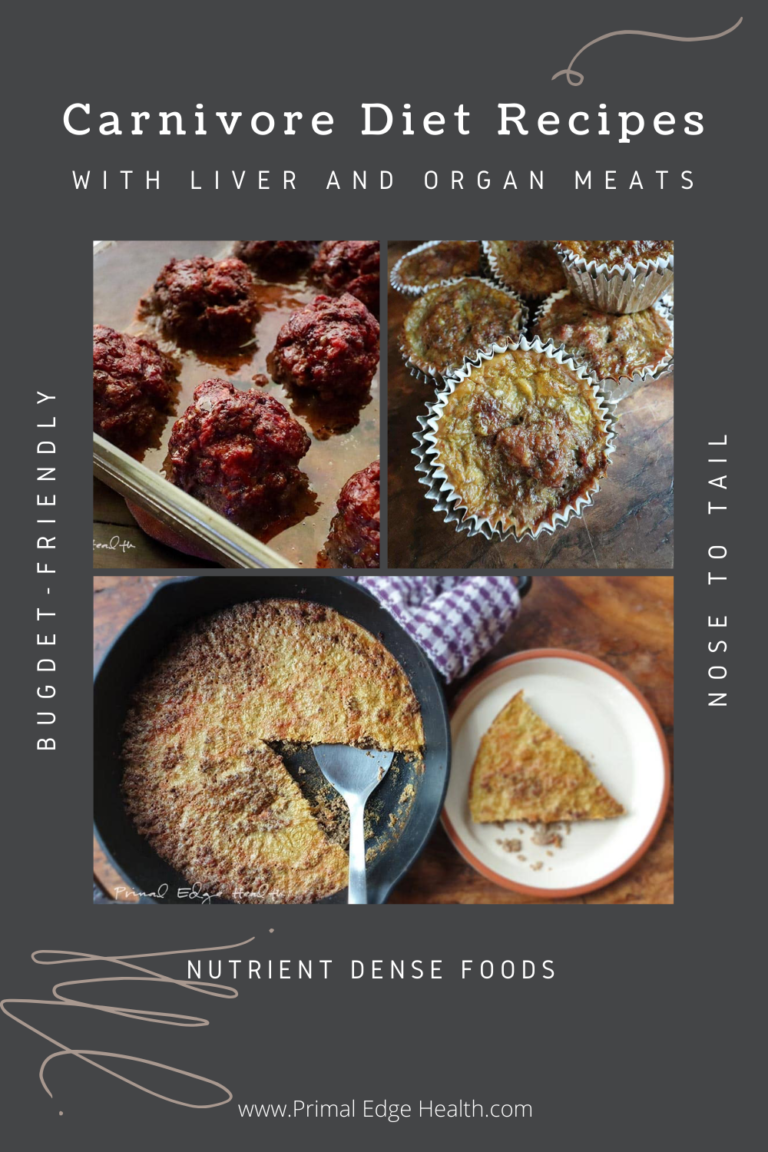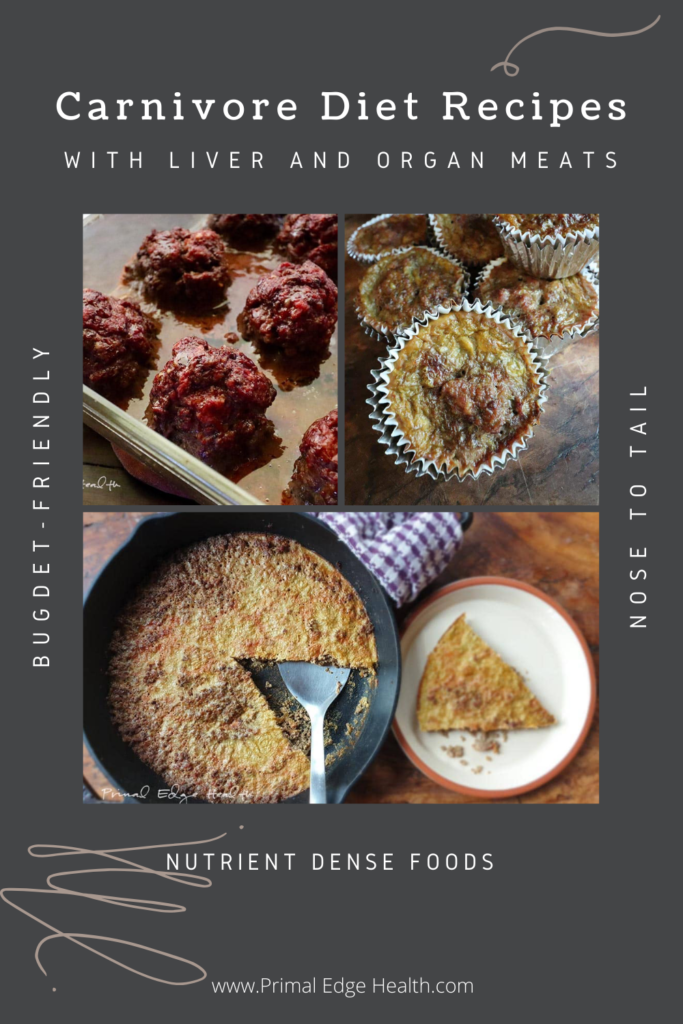 Carnivore Diet Recipes with Liver and Organ Meats
Nose to tail eating is no longer a thing of the past! As awareness about the benefits of organ meats grows, learning how to cook organ meat recipes is coming back in style.
On the coattails of paleo and keto, the growing popularity of a nose to tail carnivore diet and celebration of organ meats resurrects this affordable and practical style of eating.
For beginners, I recommend making liver the first organ meat you try. Liver pate is an easy recipe that goes down smoothly. Read All you need to know about Liver Pate on a Carnivore Diet and my Buyer's Guide to Liver to get started!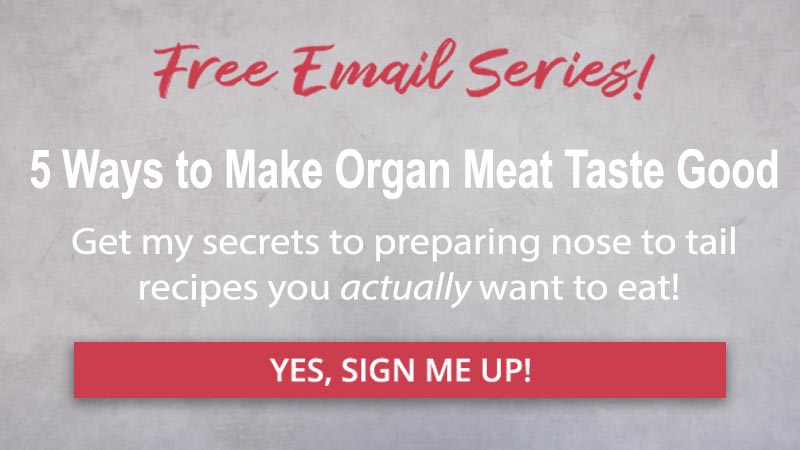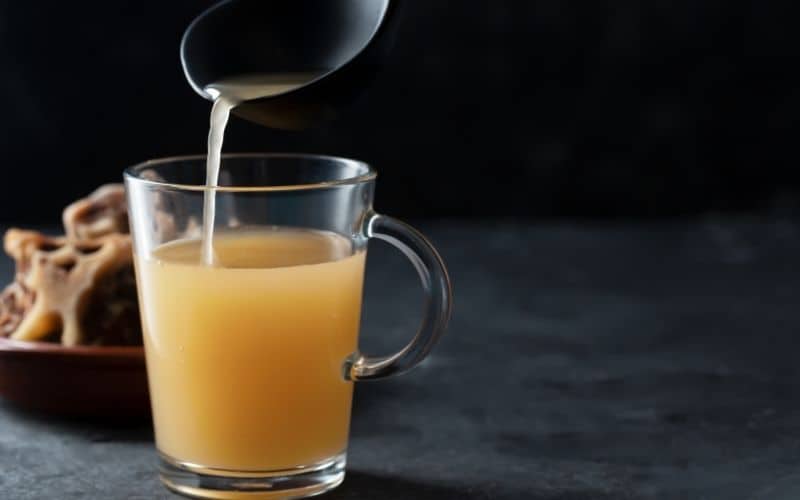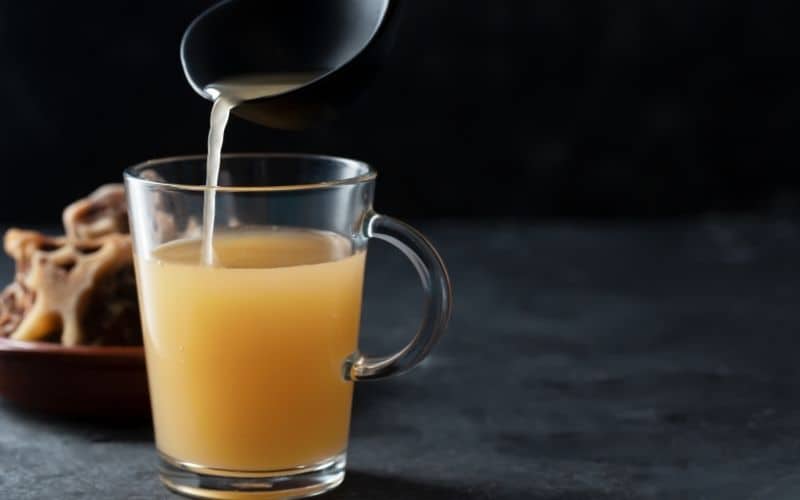 Carnivore Diet Recipes with Bone Broth
Bone broth is a staple many of us were making long before we dipped our toes into the carnivore cooking style. If you have a history with keto or paleo, it's likely you already have your broth making dialed in.
If you don't yet know how to transform a pot of bones into a deeply nourishing, gut-healing, immune-boosting elixir, now is the time to learn. Start by reading The Ultimate Guide to Bone Broth, then try all the recipes in this section.
There are so many soups, stews, and sauces to make with broth. It's also great for braising meat and just sipping hot!
Slow Cooked Carnivore Diet Recipes
Crockpot and slow cooked meals can be such time savers, not to mention they taste delicious and bring a sense of comfort and warmth to the meal.
Searing the meat in beef tallow before adding it to the pot will help bring out more flavor.
Tough, hard-working muscles make the best choices for slow cooking. They need low heat over a long period of time to break down the collagen and connective tissues. Cuts like chuck, brisket, and shank are excellent options. Plus, they are all very budget-friendly!
Easy Braised Beef Shank – Follow a 4-step process to slow-cook Easy Braised Beef Shank to perfection. Tender, collagen-rich meat, falling off the bone, makes an affordable, nourishing meal at any time of the year!
Easy Beef Stew – This collagen-rich, super meaty beef stew is slow-cooked in a crockpot. It's a nourishing meal for lunch or dinner, any day of the week. Let it simmer all day with minimal prep work and you can't help but feel good about this family and budget-friendly recipe. Follow the modifications to make it suitable for a strict carnivore cooking style.
Find more in The Carnivore Cookbook!
I wrote my third self-published cookbook to teach all you need to know about preparing and cooking animal foods. With many helpful tips about carnivory, sourcing ingredients, and shopping on a budget, this book is a must-read for anyone interested in eating more meat.
Do you
Need someone to teach how to prepare meat?
Crave variety?
Want to eat more organ meats?
Need a source of zero-carb culinary inspiration?
Look no further than The Carnivore Cookbook!
With 100+ recipes made exclusively from animal-based ingredients, this is your all-on-one carnivore recipe guide. If you don't already have a copy, buy one now!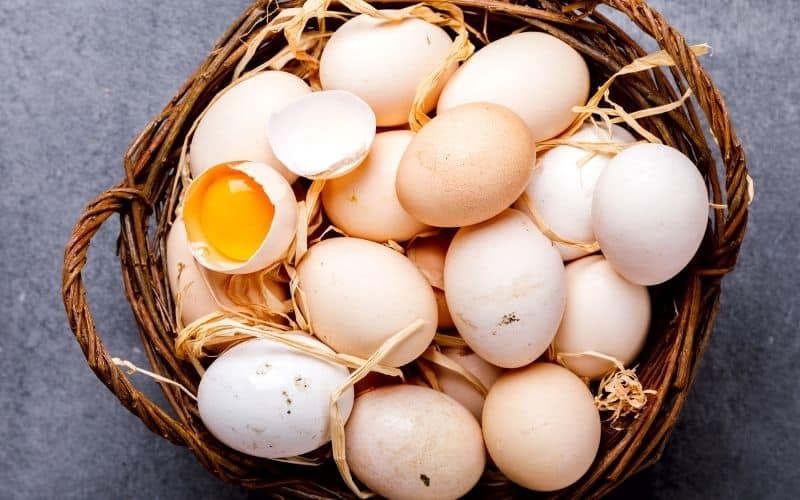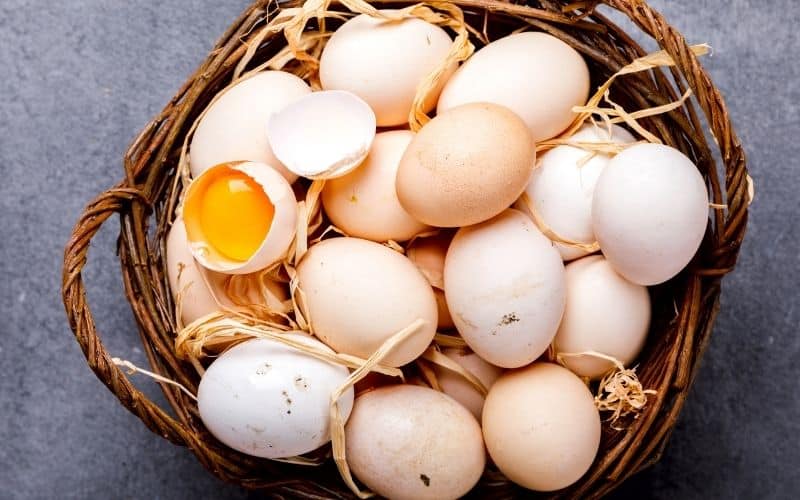 Carnivore Diet Recipes for Breakfast
Eggs and bacon is the obvious carnivore breakfast choice for many. But what do you do if you don't eat pork? Or get tired of the same thing every day? Or want to prep a make ahead meal to last during the week?
Try one of these recipes and start your day with a nourishing meal of healthy animal foods!
Follow the directions within each recipe post to modify it as a fiber-free zero-carb meal.
Breakfast Casserole – Serve yourself a simple carnivore diet breakfast casserole and your body will be satisfied with the fats and protein for hours! It's easy to make and great for meal prepping. Adapt for strict carnivore my omitting the non-animal food ingredients.
Breakfast Lasagna – Serve as a warm carnivore breakfast recipe and enjoy cold leftovers for lunch. This cheesy carnivore friendly breakfast lasagna is great for the whole family!
3-Cheese Carnivore Omelette – A delicious cheese omelette full of healthy fats and protein!
Make the Carnivore Diet Simple with our Printable Guides!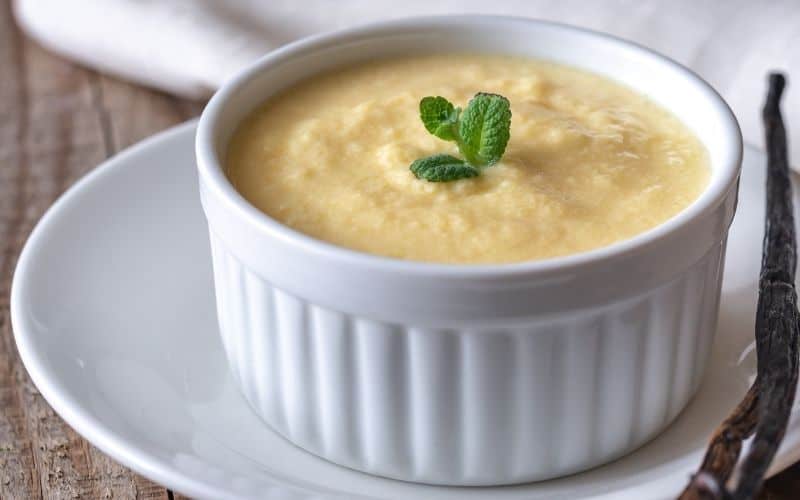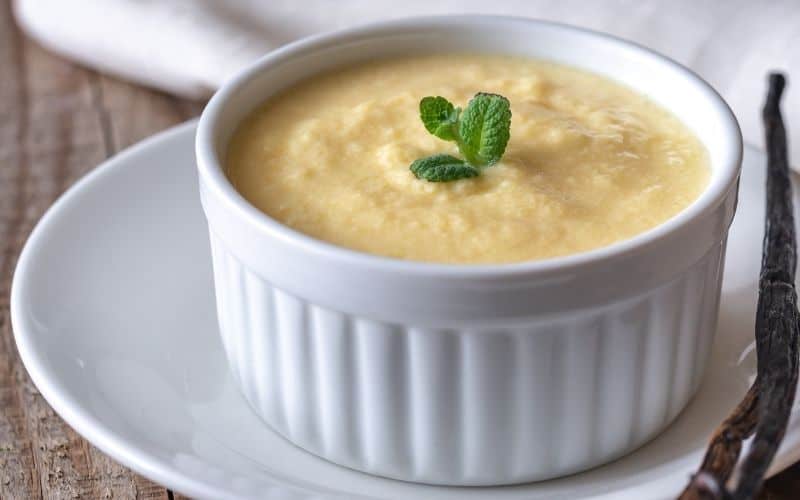 Carnivore Diet Recipes for Dessert
Are you surprised to see this category? It's a fun one to explore for those who like a little bit of sweetness every now and then.
One of the great aspects of animal-based nutrition is the way it trains our body to enjoy fatty, savory flavors. This naturally helps remedy overeating, emotional eating, and binge cycles with sugary, ultra-palatable foods. Fuel up on the steaks and you won't be hungry for the cakes. Steaks over cakes!
Since not everyone is exactly the same, some of us may be able to handle a carnivore style dessert on occasion and not get totally bent out of shape. If your goal is to gain weight you may consider using honey as a sweetener and source of carbohydrates.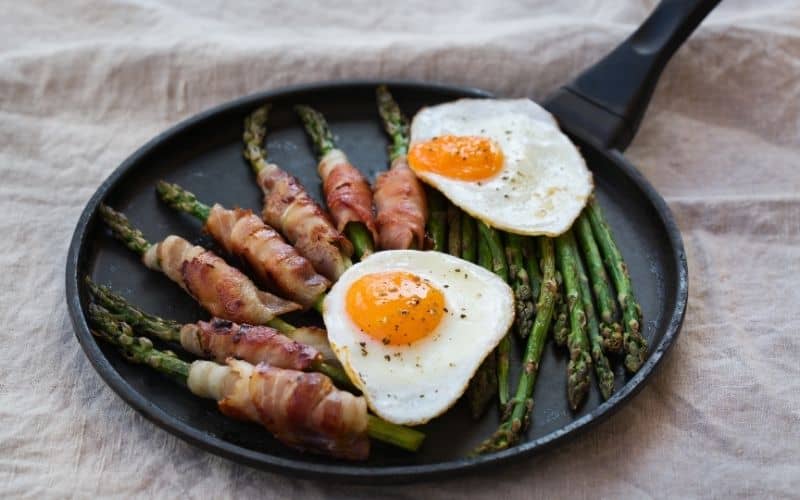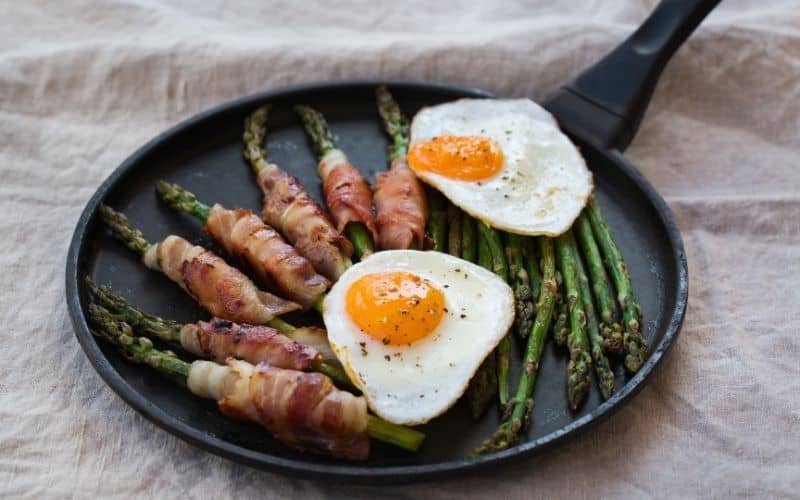 Keto Carnivore Recipes
Keto carnivore recipes are "carni-curious" meat-based recipes with a small amount of plant-based ingredients. Whenever I use herbs, spices, and vegetables, I always choose low oxalate foods.
You may not want to go full carnivore right away. In that case, these recipes are a good introduction and will help you transition over time.
Many people find they are able to reintroduce certain foods successfully after a period of strict carnivore. As a functional elimination diet, carnivore is a great reset but it doesn't mean you have to eat animal products exclusively forever.
Depending on your conditions, autoimmune reactions, and own personal desire you may be able to eat a small to moderate amount of plant foods without any negative reaction. The key is learning which specific foods trigger flare ups and which ones are benign.
For more keto meal ideas, take a look through my complete collection of easy keto recipes.
Shop our Favorite Carnivore Foods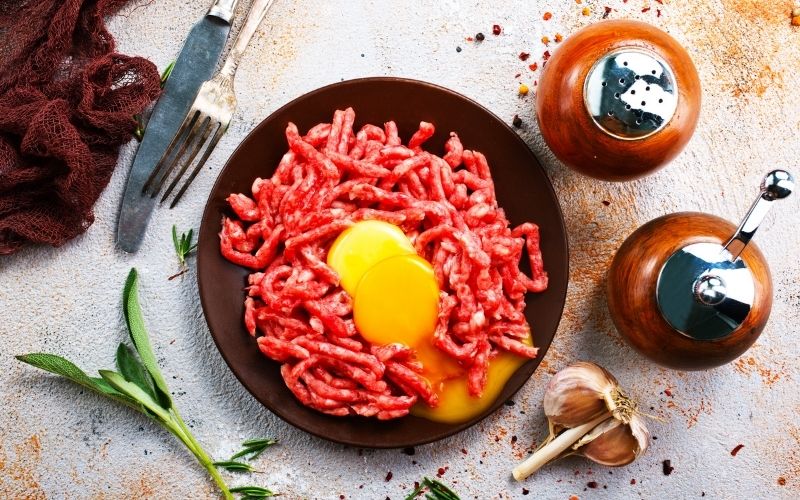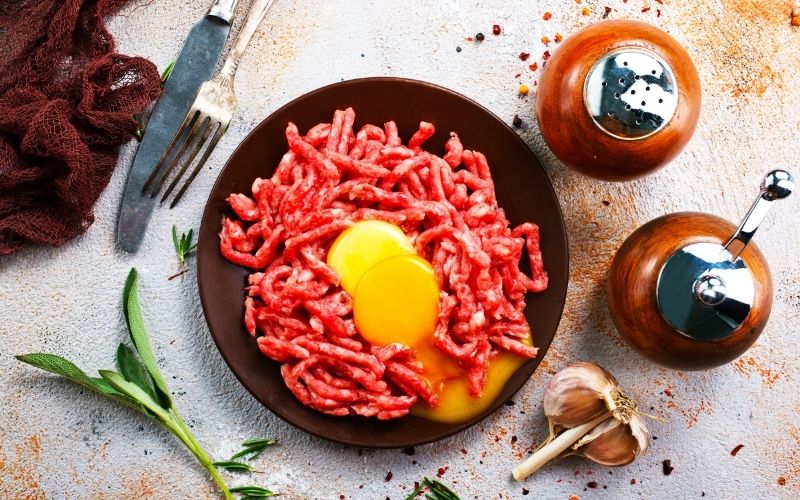 Printable Carnivore Recipes
All of the recipes on my site have a printable recipe card inserted at the end of each individual post. Click on any hyperlinked recipe above and you'll be directed to the specific page with more details and directions.
My posts also have a "Jump to Recipe" navigation button at the top for quickly going straight down to the printable card. Be sure to go back up and read the post text too, I share helpful recipe tips, things I've learned, and clarify important parts about the recipe.
I rely on easy staple recipes like these to keep my whole family healthy and strong. Cooking carnivore with a family isn't hard. Everyone eats the meat and some of the family has vegetables and fruit on the side.
Be sure to sign up for my newsletter in the opt-in box above to stay in touch and get all the newest recipes and diet tips delivered straight to your inbox.
---
THRIVE with Animal-Based Nutrition!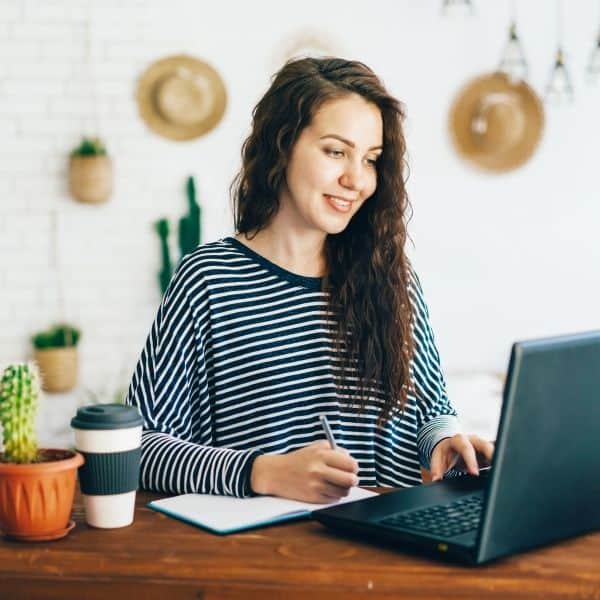 Join our private membership for weekly coaching calls, and accountability, plus ongoing inspiration from like-minded people seeking to improve their health!
You are now fully prepared to succeed with a carnivore diet. There's no excuse because you don't know what to make or think the menu is boring. All the inspiration and variety you need is right here!
I'd love to see what you make. Tag #primaledgehealth or #pehrecipe on Instagram or share your recipe in my Keto Carnivore Diet Recipes group on Facebook. Can't wait to see you there!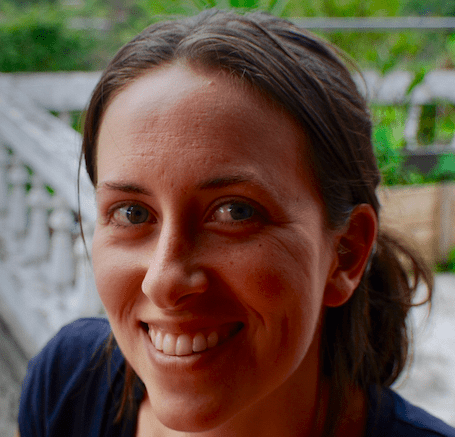 Meet Jessica Haggard
Jessica Haggard is the creator of Primal Edge Health, where she shares simple, nourishing low-carb, keto and carnivore diet recipes. With a focus on from scratch, homemade cooking, animal-based nutrition, and easy DIY beauty and personal care recipes, there's always something new going on in her kitchen! Jessica will teach you exactly how to thrive with all the best ingredients and enjoy the journey along the way.
She has photographed and authored two best selling ketogenic cookbooks, The Ketogenic Edge Cookbook and The Carnivore Cookbook. Learn more about Jessica…