When meatloaf meets quiche with a dose of deeply nourishing organ meats, you get an excellent carnivore diet recipe!
Quick and convenient, you can prep a carnivore quiche in 15 minutes. Just pop it in the oven and sit down to a fine meal just a few minutes later.
With 1.25 g protein to 1 g fat, it has slightly more protein than fat per serving. If you need to add fat, I highly recommend spreading room temperature grass-fed butter on top!
Let me show you my favorite recipes for FREE!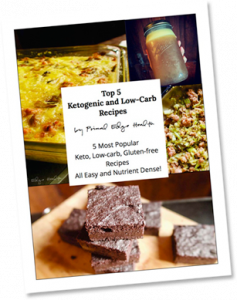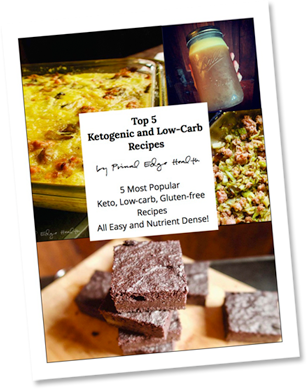 Sign up to get my new recipe ebook
This post may contain affiliate links. Primal Edge Health LLC may receive a small commission at no extra cost to you for any orders made through these links. All thoughts and opinions are my own and I never promote something I wouldn't use myself.
One of the Best Carnivore Diet Recipes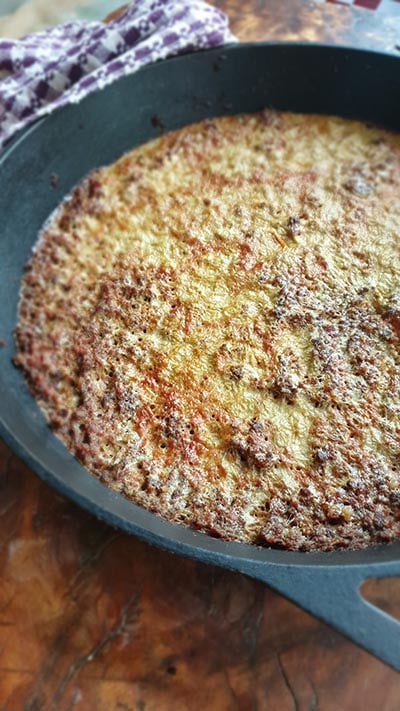 Since releasing The Carnivore Cookbook earlier this year, I get asked "What's one of your favorite carnivore diet recipes" all the time.
I immediately think of oven finished T-bones, butter-based eggs, and beef heart meatballs among others from my collection of 100+ recipes exclusively featuring animal protein and fats. Finally, my mind settles on one of the last recipes in the "Raw Meat, Organs and Bones" chapter: Organ Meat Quiche Cups.
Yes, that's the one.
The simple recipe that takes 30 minutes start to finish and eloquently combines muscle meat, heart and liver all into one actually delicious meat pie.
Quiche cups was the carnivore diet recipe that surprised me the most by just how darn good they tasted!
I'm sharing the same recipe with you today. Only instead of baking in a muffin pan, I use a cast-iron skillet. If you don't have a cast-iron, use a large pie plate instead.
Ground Beef For Life!
For a limited time only, you can grab one of the best deals of the year – ground beef for life! ButcherBox specializes in delivering high quality meats straight to your doorstep. If you sign up now, all new subscribers will receive 2 pounds of ground beef for free in every order for the lifetime of your membership.

I use ground beef in so many recipes! It's always useful to have on hand!
Culinary Delights of Nose-to-Tail Eating
Sooner or later you will want to try eating more organ meats because you keep hearing all the hype about how great nose-to-tail eating is.
You try liver first. That's easy. Liver pate is already world-famous so it can't be that bad, can it?
After listening to this crazy couple at Primal Edge Health discuss their culinary adventures with beef heart, marrow bones, and brain, your curiosity is peaking.
Not quite ready for brain (but you could take down Ancestral Supplement's formula that supports cognitive function, mood, and memory) you settle with beef heart. It's a pretty easy choice given the growing normalization of #beefheart.
Beef heart is soft and tender, with a slightly sweet flavor. Very similar to sirloin in both taste and texture, the heart is a versatile part and can be prepared in steaks, braised, or cubed and pan-fried. Because it is so soft, heart is also eaten raw in tartare.
If you're on the fence about beef heart, try my savory Beef Heart Meatza. Share it with your family, and I bet no one can tell there is hidden beef heart in the filling!
The combo of beef, heart, liver is a great trifecta of taste and nutrition! This recipe is a carnivore diet staple of mine. I hope it helps normalize organ meats in your diet!
Tips for Making Carnivore Diet Recipes
One of the biggest stumbling blocks to a carnivore diet that I hear is that people are afraid it will be "boring."
Most people start feeling so satiated, clear-headed, and high energy that the benefits of the diet are a clear payoff for elemental eating.

Most people are also surprised by the extent they legitimately enjoy eating fatty protein day in and day out. It's simple, quick, and doesn't require a lot of thought or prep.

I wrote an entire Carnivore Cookbook AND Meal Plan with bonus recipes and tips; you won't be bored, I got you covered!
Get to know your butcher. They can be invaluable to your meat-centric journey. Not only can they tip you off to upcoming sales, but they will also know how to best prepare each cut of meat, and help source organs and other odd bits.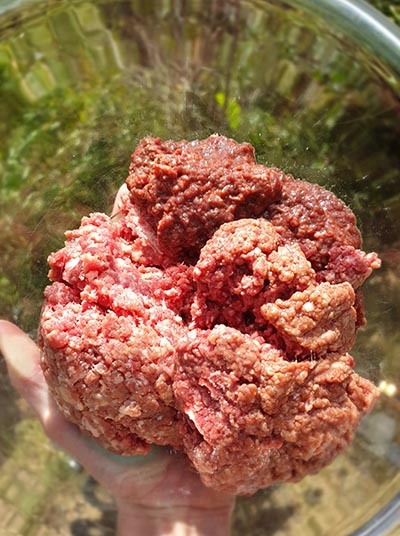 I usually ask my butcher to grind liver and heart ahead of time before I bring it home. It's not hard to dice and pulse in the food processor but I do appreciate having it prepped and packaged for me, it's one less step I need to do before cooking.
Just Offal: Organ Meat Pie
If you are interested in more flavor and know you tolerate certain herbs and spices well, add ½ tablespoon of your favorite seasoning or seasoning mix into the meat.
Using strong flavors like garlic and onion, even hot sauce (assuming your digestive system doesn't flare up!) will disguise the "organ" flavor of the liver – although that's specifically my favorite part!
There are many different types of culinary salts as well! They all modify the flavor slightly, Black Lava and Cypress Flake Salt are some of my favorites.
This is a great recipe for meal prep. Make two pies at a time and eat them during the week. You may also bake the recipe in a muffin tray which gives easy to store muffin shapes.
The meat pie may be frozen. If stored in an airtight container, it will keep fresh in the fridge for 5 days and up to 7, but always use your judgment.
With 1 g net carbs per serving, Organ Meat Pie is a delicious, keto carnivore diet recipe!
The recipe below is 100% gluten-free, grain-free, sugar-free, paleo, low-carb, ketogenic and carnivore-friendly!
I have so many more simple Carnivore Diet Recipes!
If you're looking for more delicious zero-fiber recipes to support your journey to better health, rapid fat loss, and auto-immune relief, check out The Carnivore Cookbook with over 100 recipes made from just the essentials: animal protein and fats or browse through my free collection of Carnivore-Friendly recipes.
★ FOLLOW PRIMAL EDGE HEALTH on INSTAGRAM, PINTEREST and FACEBOOK for more low-carb, ketogenic recipes and diet tips!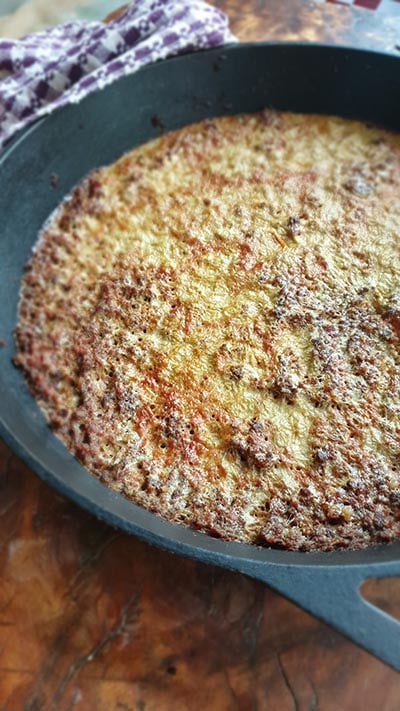 Organ Meat Pie | Carnivore Quiche
Organ meats are some of the most affordable meats and happen to also be some of the most nutritious parts too. This nourishing combination of ground beef, liver and heart baked into a meat pie is simple and satiating.
Print
Pin
Rate
Instructions
Preheat oven to 350°F (175°C).

Lightly brown the meat in fat in a skillet over medium heat.

Combine all ingredients in a mixing bowl. Salt to taste.

Pour evenly into a lightly greased 9-inch pie plate.

Bake for 15 minutes, until egg is set.

Remove from heat, cool for 5 minutes. Serve warm and enjoy leftovers cold.
Video
How to Organ Meat Pie by primaledgehealth on Jumprope.
Notes
To make this a "one-pan" meal, brown meat in a cast iron or oven-safe skillet, add the meat into the bowl and return to the same skillet for baking.
Macros and Nutrition
Nutrition Facts
Organ Meat Pie | Carnivore Quiche
Amount Per Serving
Calories 412
Calories from Fat 252
% Daily Value*
Fat 28g43%
Cholesterol 359mg120%
Sodium 162mg7%
Potassium 529mg15%
Carbohydrates 2g1%
Protein 35g70%
Vitamin A 9759IU195%
Vitamin C 1mg1%
Calcium 42mg4%
Iron 6mg33%
* Percent Daily Values are based on a 2000 calorie diet.
Pin it for Later: