If you've been on a low-carb diet for any length of time, you've probably been through an eye-opening process of realizing how deeply what goes into your mouth can impact your health and vitality.
In the days of possible food shortages, rising food prices, and increased chemical contamination, it's very important to have a solid connection with locally produced foods.
Easier said than done, right? So where are local producers, and how do we find them?
I gathered some of the best resources that will help you answer that exact question. Take a look at the post linked below and connect with people in your area right now!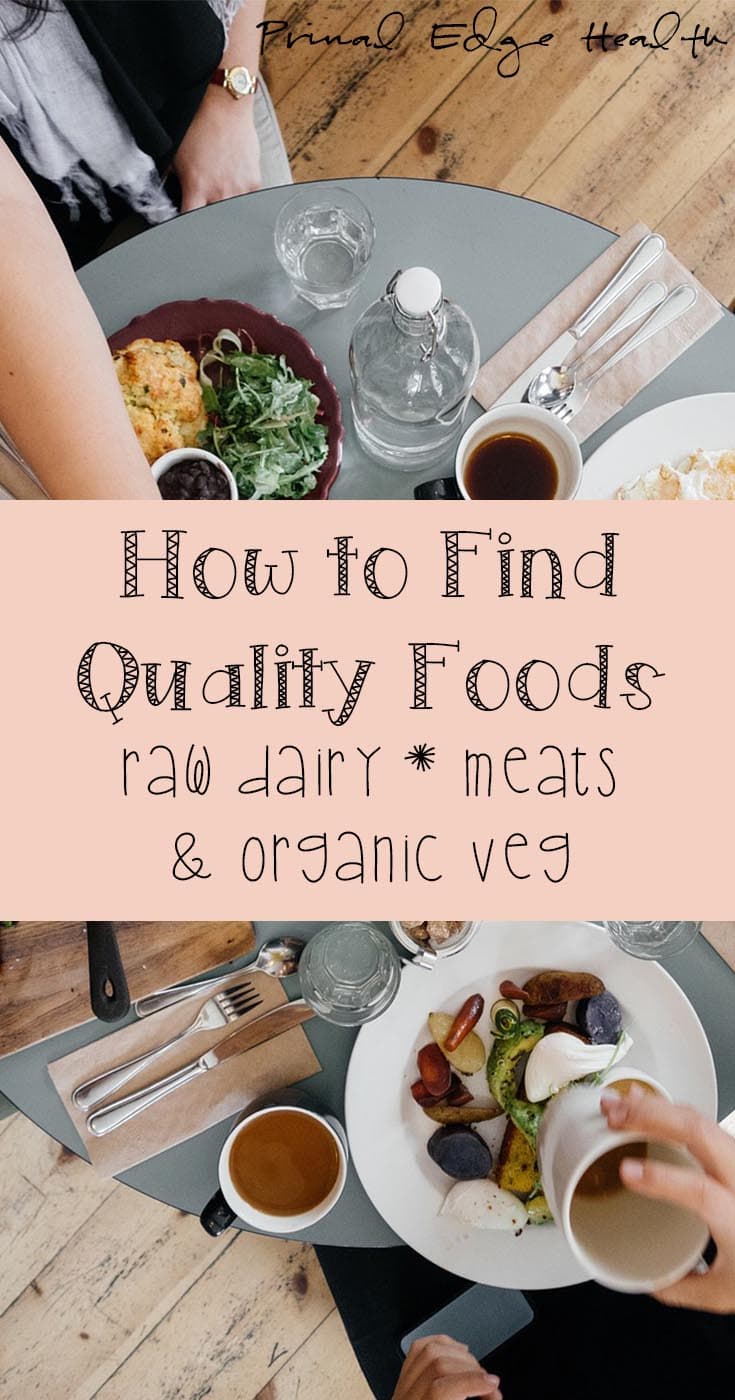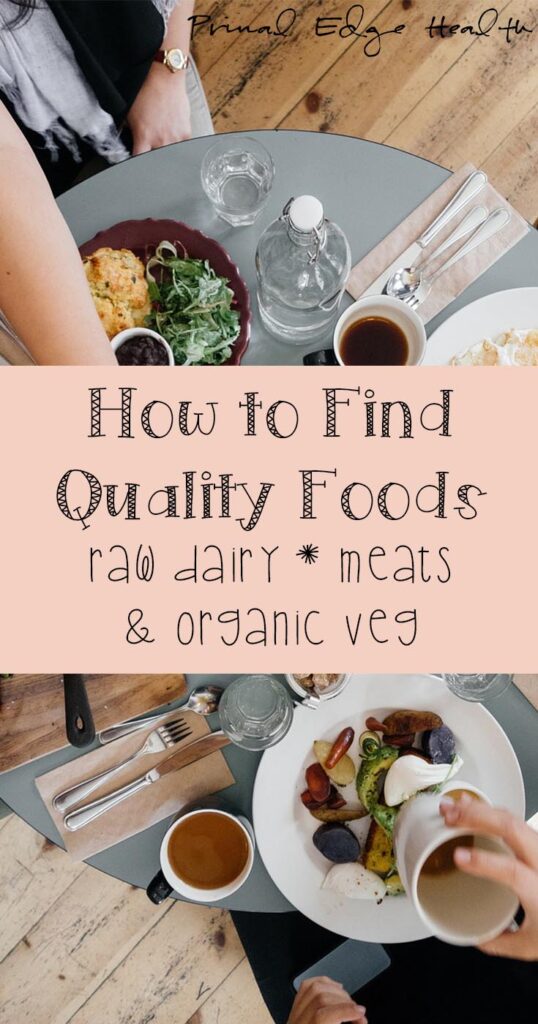 We all have a budget when it comes to shopping and must balance "optimal" with realistic and practical.
Step 1: Get out of WholeFoods!
You want organic foods? What's the first thing so many of us do? Just head down to "Whole Paycheck" and stock up! The checkout line can be a jaw dropping experience, now with the consolidation with Amazon and corporate interests… it's just not something that we can promote.
Skip out on the corporate big money biz and do a little digging around your area. How can you connect with local suppliers of high quality foods? What do you need to do so your money gets to the people that really deserve it? What about when you are traveling or want to go out to eat?
How to Find Quality Food Near Me?
Farmer's markets, local co-ops, community supported agriculture, and small local health food shops are fantastic places to purchase food and network with health-conscious people while at the same time, promoting a sustainable future that values health. The demand for higher quality, organic food is growing and grocers are being pushed to rise to the occasion by providing a wider range of organic options. Speak to your grocery store and request the items you want to see. Let your voice be heard
If you do not have any of these local resources available, various online retailers provide organically grown products and will deliver to your doorstep. We have a complete resource list here.
The United States is by far the easiest territory to search in and find online resources (for better or worse). My list to help you learn how to find quality foods are mostly USA based, unless mentioned otherwise. Some do include listings for Canada, UK, Australia, Western and Central Europe as well but are far from being complete. Hopefully in the more rural places all over the world people are still enjoying a more local economy and foster direction connections to quality food suppliers.
If you have anything to recommend, please leave a reference and a link in the comments!
Buy Direct from Local Food Producers
Eat Wild – This is my personal favorite! An online resource for directly sourcing meat, eggs, and dairy products. Search through their listings for supermarkets, farmer's markets, local farmers in your area, as well as organic food delivery services. They have one of the most comprehensive lists of grass-fed meat and dairy producers.
Local Harvest – Search by city or zip code to connect with local food suppliers. They offer resources for farms, farmer's markets, CSA, restaurants, grocery and co-ops, U-pick, meat processors, and wholesalers.
Real Milk – Link up with producers and learn more about raw, unpasteurized milk and dairy products. A project by The Weston A. Price Foundation with US (state by state) and international news/legal information + searchable directory to find nearby suppliers. Also have a podcast and active blog.
Seasons App – An app for the iphone that categorizes fruit, vegetables, nuts and herbs by season for various locations. They offer support for the US, Canada, UK, Australia, Western and Central Europe.
Buy Goods Wholesale at Discount
Co-op Directory Service Listing – Organized by state, this site has complete information for buying clubs and co-ops. There are some international listings as well.
Soil Association – A UK based organization working in communities to promote organic and high-quality foods with a focus on children's diets in hospitals, schools and nurseries.
Wholeshare – Products available vary depending on your location. Wholeshare connects consumers with local and regional sellers. From local farmers to small fisheries and even large natural food distributors, Local and organic products are emphasized. Join with at least 4 other people and place individual orders to get wholesale discount prices.
Find Quality Food While Traveling
Eat Well Guide – Enter your location to search over 25,000 listings based in the U.S. and Canada to find a restaurant, market, or other resource for sustainable, local food. A fantastic resource while on the road. They also produce detailed local guides for 35 major U.S. and Canadian cities.
Local Harvest – Search by city or zip code to connect with local food suppliers. They offer resources for farms, farmer's markets, CSA, restaurants, grocery and co-ops, U-pick, meat processors, and wholesalers.
Nosh Planet – A free app to find local eateries that are recommended by "Trust Partners" that work to support fair wages, protecting environments and manage energy resources.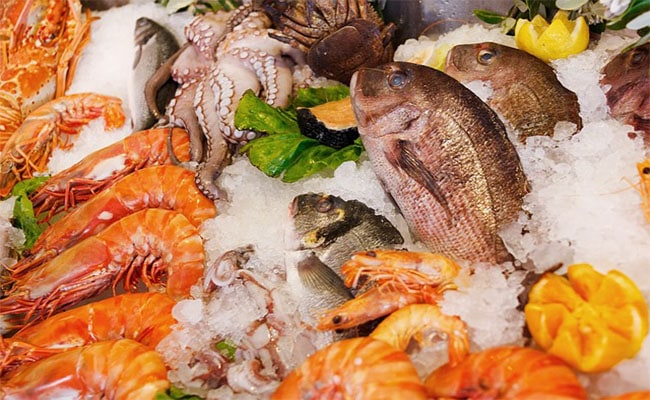 Where to Buy Food Online
In addition to what's listed above, we have the pleasure of working with a number of brands that function online and specialize in delivering top-quality, keto-friendly staples to your door. See our complete resources page for more.
US Wellness Meats – Quality muscle and organ meats, butter, raw cheeses.
They offer all of our favorite organ meats, suet, beef tallow, bones (for bone broth) and a variety of meats like lamb, bison, duck, and venison as well as a well-known selection of beef, chicken, and pork.
Will ship to Canada.

ButcherBox – grass-fed beef, free-range chicken and heritage pork.
Delivers high-quality meats to your door, so easy and convenient! All their products are antibiotic/hormone free, pastured, and grass-finished.
Read my Butcher Box review and then shop here.
VitalChoice – wild-caught fish and seafood
All products are made under high purity standards, ethics of sustainability and community awareness. Also offer grass-fed beef, free range chicken and heritage pork. You can get a lot of shopping done all in one place!
Support Local Agriculture
This list of directories was originally published in our first cookbook, The Ketogenic Edge Cookbook with a preceding list of ways to support local agriculture and engage directly with your local food system and suppliers. If you already have a copy, read more about these topics in Chapter 2: Purity of the Elements. Our training manual for low-carb, ketogenic, and paleo cuisine will guide you through the process of adapting a keto diet to your lifestyle, supporting yourself with nutrient-dense keto foods, and sustaining measurable progress long-term.
Keep learning about holistic health and nutrition with the books we share in the Primal Edge Health Recommended Reading List. Your health is in your hands!