To help you source ingredients and find specific products we use in our home, recommend to clients, and mention in posts, hangouts and podcasts, I made this handy "one-stop-shop" of helpful links.
Please note: Many of these links are affiliate links, if you purchase any items through the links on this page, I make a small commission that is used to help keep Primal Edge Health running. We only link to products we personally use and endorse as things that add value to a ketogenic diet and lifestyle. If you purchase through our links, you have our sincere thanks! You can read our full affiliate disclosure here.
Recommended Products and Services
Our Cookbooks
English versions of our cookbooks are available in eBook and print. El Libro de Cocina Cetogénica de Vanguardia esta solo por libro electrónico.


Primal Edge Health Coaching
Top Quality Keto Foods
Crowd share local livestock with others online. Source healthy, high-quality meat from independent farms and get the exact cuts you want, delivered to your door. Save $25 off your first order.

Grass-fed butter, bones for homemade beef broth and organ meats are staple ingredients we use in our diet. US Wellness offers all of these are more, like raw milk cheese, lamb, bison, and duck. They also have beef liverwurst which is a great way to introduce yourself to organ meats if you haven't already! Start shopping! Update: They now ship to Canada

Subscription service for 100% grass-fed and grass-finished beef, free range organic chicken, and heritage breed pork, raised free from antibiotic and hormones delivered to your door! Exclusive offer here.

We drink broth like tea and use it in many recipes. Unfortunately, it isn't always ready made. That's when having high-quality, shelf stable broth can really come in handy! Stock your pantry here.

An excellent place to purchase wild-caught fish and seafood. Their products are made under high purity standards, ethics of sustainability and community awareness. Go fishing here.

We've brought USDA organic keto-friendly chocolate bars from Ecuador to the US. Our cacao is from heirloom beans and super delicious! Get our chocolate bars here!

Lakanto is our go-to low-carb and ketogenic sweetener for cakes, muffins, cookies and chocolates. They even have a sugar-free maple syrup for pancakes and french toast!

Our source for organic herbs and spices, essential oils, and tea. Mountain Rose has proven their commitment to organic products and sustainable business practices. Source the highest-quality organic herbs, spices, essential oils and tea available AND contribute to a number of restorative and sustainable projects. Flavor up here.

These are the BEST coconut products I've ever tasted! I love that they are consistant and reliable. We recommend the 5-gallon coconut oil – that's what we use!

Stock up with coupon code PRIMALEDGEHEALTH to save 10% off your order.

We don't use it often, but when we do – this is what we choo! A family based company producing C8 MCT Oil and C8 MCT Oil Powder, the most potent MCT currently on the market. Standard and travel sizes are available. Shop here.
Special Deals for You

"Crowdfund a cow" with fellow meat lovers. Source high quality craft beef and meats from local farmers. Connect with REAL people who raise your meat and support sustainable agriculture.

Save $20, get free bacon and free shipping on your first order from ButcherBox, a food delivery subscription service specializing in 100% grass-fed and grass-finished beef, free range organic chicken, and heritage breed pork.
Save 20% on your next Lakanto order with coupon code: primaledgehealth. This is our keto-friendly sweetener of choice – listen to Jessica's Podcast about Lakanto or learn more about it here.
Specific Products and Supplements We Use: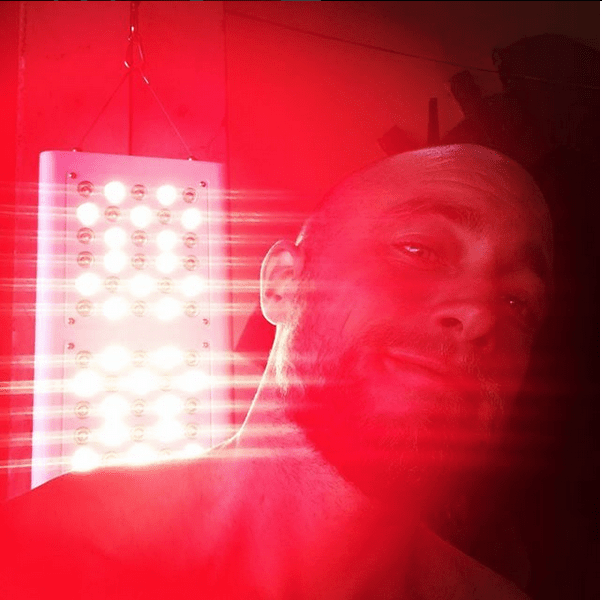 We use red light therapy in our home everyday. If you think keto feels amazing, wait until you discover how profoundly light affects our health and vitality. Specific frequencies can drop inflammation, improve mitochondrial health, provide pain relief, boost mood and minimize stress. Learn more in our podcast episode about Red Light Therapy and Photobiomodulation. and the product we use.
Keto Supplements
We take a minimalist approach to supplementation and think that it is best to get our nutrition from food. Electrolytes are very important for a keto diet, these are the only things we recommend across the board to everyone.
Keto Friendly Ingredients
We recommend organic products and prefer our nuts and seeds to be soaked and dried, also "activated".
Healthy Kitchen and Home
Natural Beauty and Personal Care