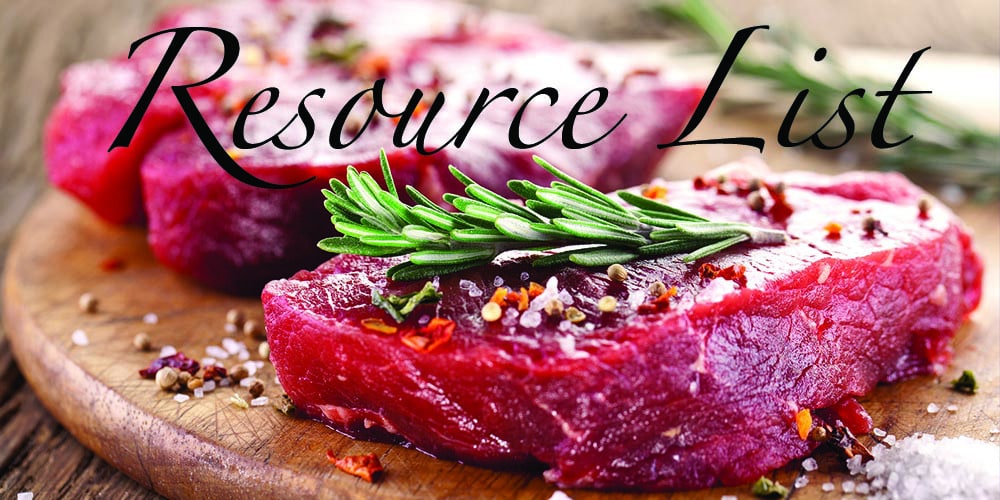 Often people ask where they can source high-quality recipe ingredients and how to find specific products we mention in posts, hangouts and podcasts. This "one-stop-shop" of helpful resource links should point you in the right direction. We only link to products we personally use and endorse as valuable products that enhance a low-carb, ketogenic diet and lifestyle.
Most of these links will direct you to companies we choose to support and affiliate with. When you make a purchase with them, we are grateful to receive a small commission (at no extra cost to you) that is used to help keep Primal Edge Health running. You can read our full affiliate disclosure here.

Recommended Products and Services
You won't find any Amazon affiliate links here! We weened ourselves from the teat and are happy to support small, family oriented businesses. Read more about why we don't participate in the Amazon affiliate program here.
The Ketogenic Edge Cookbook
This ebook is our training manual that has helped thousands of people find success and maintain results on a low-carb, ketogenic diet. The Ketogenic Edge Cookbook is a comprehensive guide for families and individuals. Buy your copy here.

The Keto Collective
This program offers individualized advice and guidance in conjunction with access to a community centered learning platform. If you are looking for a highly interactive and engaged community of healthy minded individuals to support, inspire and motivate you in the process of adapting to a ketogenic diet and making healthy lifestyle changes to optimize your health and habits – The Keto Collective is for you! Sign up here.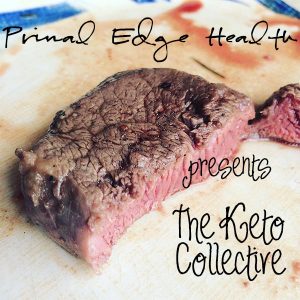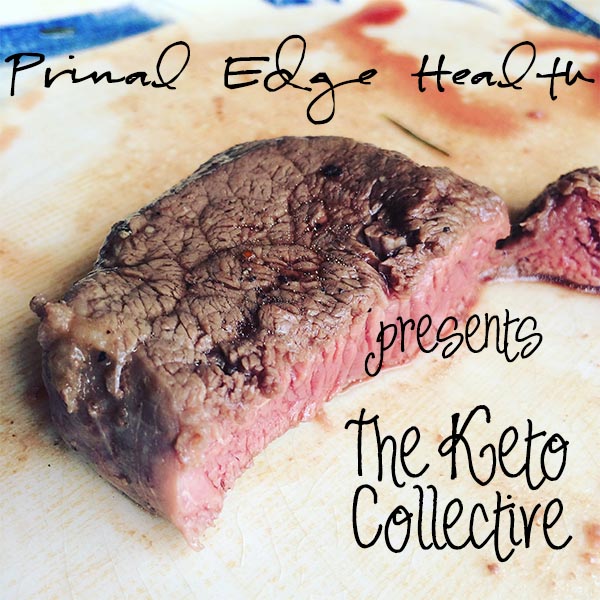 Coaching with Primal Edge Health

Whether your goal is a healthy lifestyle and diet you can adhere to long term, weight loss, or packing on muscle with minimal fat gain – private coaching is available for men, women, and families. Our coaching packages are never cookie cutter or standardized – this is a 1-on-1 personalized mentorship where we train you and give you the tools to conquer and overachieve your goals with our full support along the way. For more details and prices, visit here.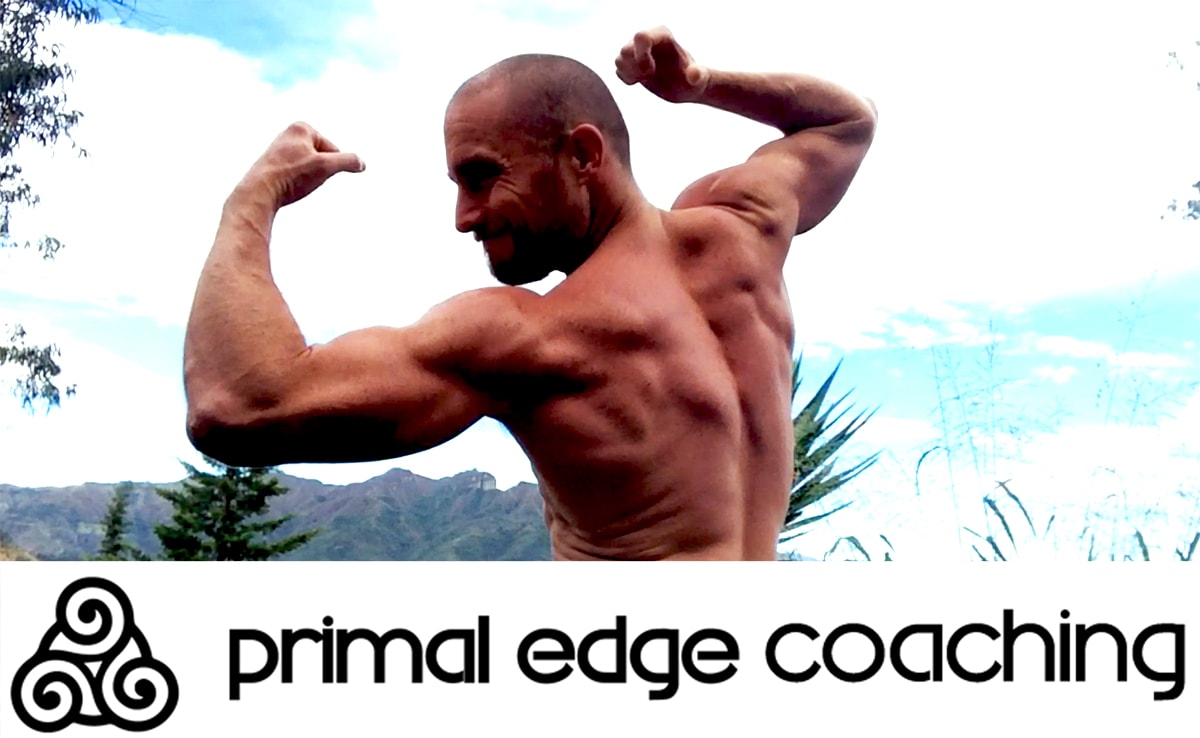 Red Light Therapy System
Red light has many benefits, specific frequencies drop inflammation, improve mitochondrial health, provide pain relief, boost mood and minimize stress. This is a solution for what people call "seasonal affective disorder". You think keto feels amazing, wait to you discover how profoundly light affects our health and vitality. We use this one. Listen to our podcast episode about Red Light Therapy.
>> Use coupon code PRIMALEDGEHEALTH for $25 off your order <<

Mountain Rose Herbs
Using high-quality herbs and spices can make a big difference when you cook simple, staple foods like fried eggs, ground beef and chicken breast. We use herbs and spices (I wrote a whole chapter about it in my first cookbook, The Ketogenic Edge Cookbook) strategically to add variety to meat, fish, eggs, sauces and dips. Mountain Rose Herbs is our source for organic herbs and spices, essential oils, and tea. Mountain Rose has proven their commitment to organic products and sustainable business practices time and time again. When you purchase from them, you are doing more than getting some of the highest-quality herbs and spices available (which is already awesome!) but you also contribute to a number of restorative and sustainable projects. Shop here.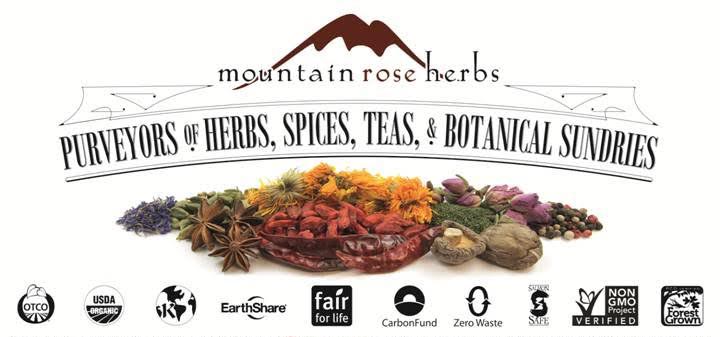 Lakanto MonkFruit Sweetener
Lakanto is our go-to low-carb and ketogenic sweetener for cakes, muffins, cookies and chocolates. They even have a sugar-free maple syrup for pancakes and french toast! Jessica featured various Lakanto products in her ketogenic baking book, The Ultimate Guide to Low-Carb Baking. Lakanto is 100% natural, low-glycemic and super tasty. Shop here.
>> Use c
oupon code PRIMALEDGEHEALTH for 20% off your order. <<

Maca
A special adaptogen from the Andes. Check out our *Free Ebook* Maca: The Andean Adaptogen full of healthy ketogenic and low-carb recipes here (instant download). We are so happy to work with Mountain Rose Herbs, a small company specializing in organic and wild-crafted culinary and medicinal herbs. We no longer sell our own maca do recommend purchasing from Mountain Rose Herbs who reliably sources material that stand up to our high quality standards. Shop here.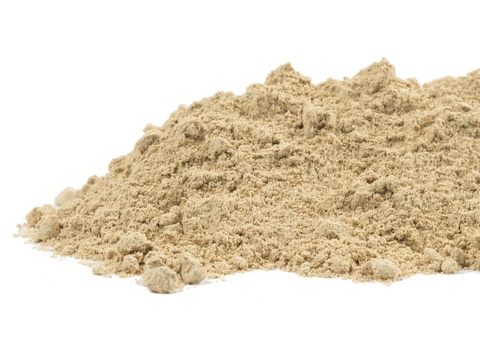 Coconut, Cacao and Nuts
High-quality coconut and cacao products available in individual or bulk options. We recommend the 5-gallon coconut oil – that's what we use! Shop here.
>> Use coupon code PRIMALEDGEHEALTH for 10% off your order <<

Coconut oil, coconut flour, shredded coconut, coconut milk, coconut cream, coconut butter and coconut vinegar
Cacao powder, cacao butter and cacao nibs
Raw, soaked and sprouted nuts and seeds

C8 MCT Oil and MCT Oil Powder
A family based company producing C8 MCT Oil and C8 MCT Oil Powder, the most potent MCT currently on the market. Standard and travel sizes are available. Shop here.

Grass-Fed Beef, Free-Range Chicken and Heritage Breed Pork
Get high-quality meat delivered, for free, right to your door. Sourced from a collective of small farms, clean meat is made accessible to as many people as possible. You can have regular deliveries of grass-fed and grass-finished beef, organic free-range chicken and/or heritage breed pork for less than $6 per meal. Order here.
Butter, Beef Heart, Liver and Bones, Raw Milk Cheeses
Grass-fed butter, bones for homemade broth and clean organ meats are consistent staple ingredients Jessica keeps on hand in the kitchen. Our whole family eats beef heart regularly, we love it in Mama's Best Meatballs (from The Ketogenic Edge Cookbook). Source all of these and more delicious foods like lamb, bison, chicken, duck and pemmican.
Organic and Grass-Fed Bone Broth
Bone broth is a year long staple for us. We drink it like tea and use it in many recipes. You can make your own or stock up on this high-quality, shelf stable pantry staple from Kettle and Fire.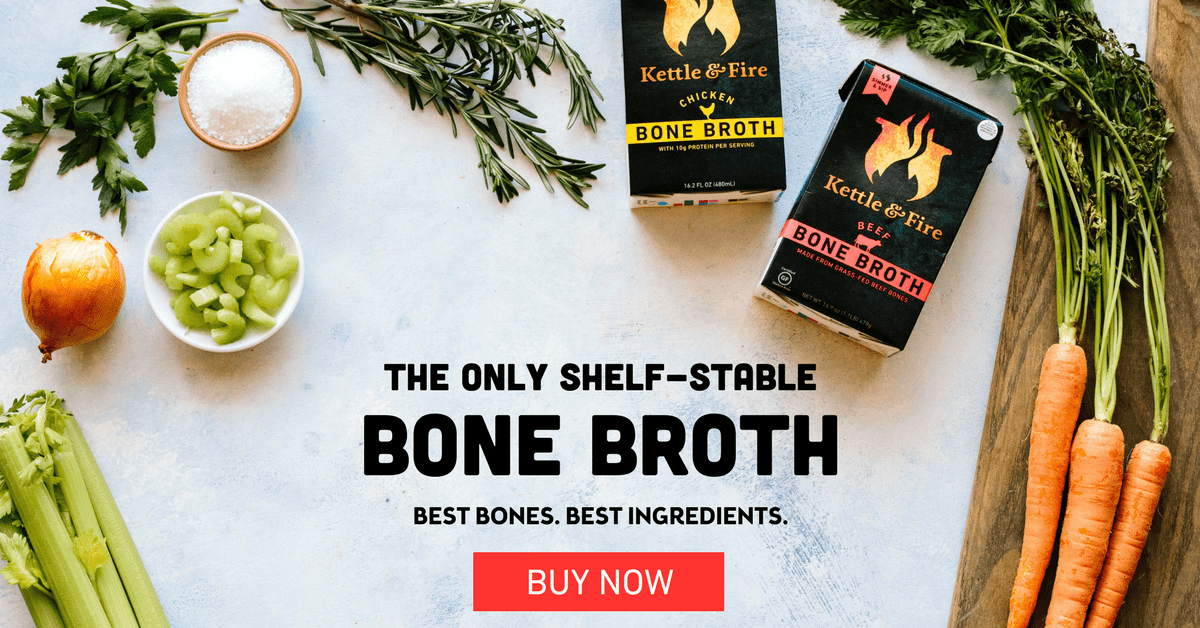 We like to keep the ketogenic diet simple. With this handful of core resources for top-quality animal proteins, keto friendly sweeteners and ingredients, and an awesome 2-in1 recipe book/training manual PLUS a red light therapy device anyone and everyone can get on the right track to a happy, healthy and sustainable ketogenic diet and lifestyle.