Meal prep has never been easier than it is with these keto crockpot meals! Fill your slow-cooker, turn it on, and forget about it until dinner time. Your whole family will love these healthy, low-carb dinner meals.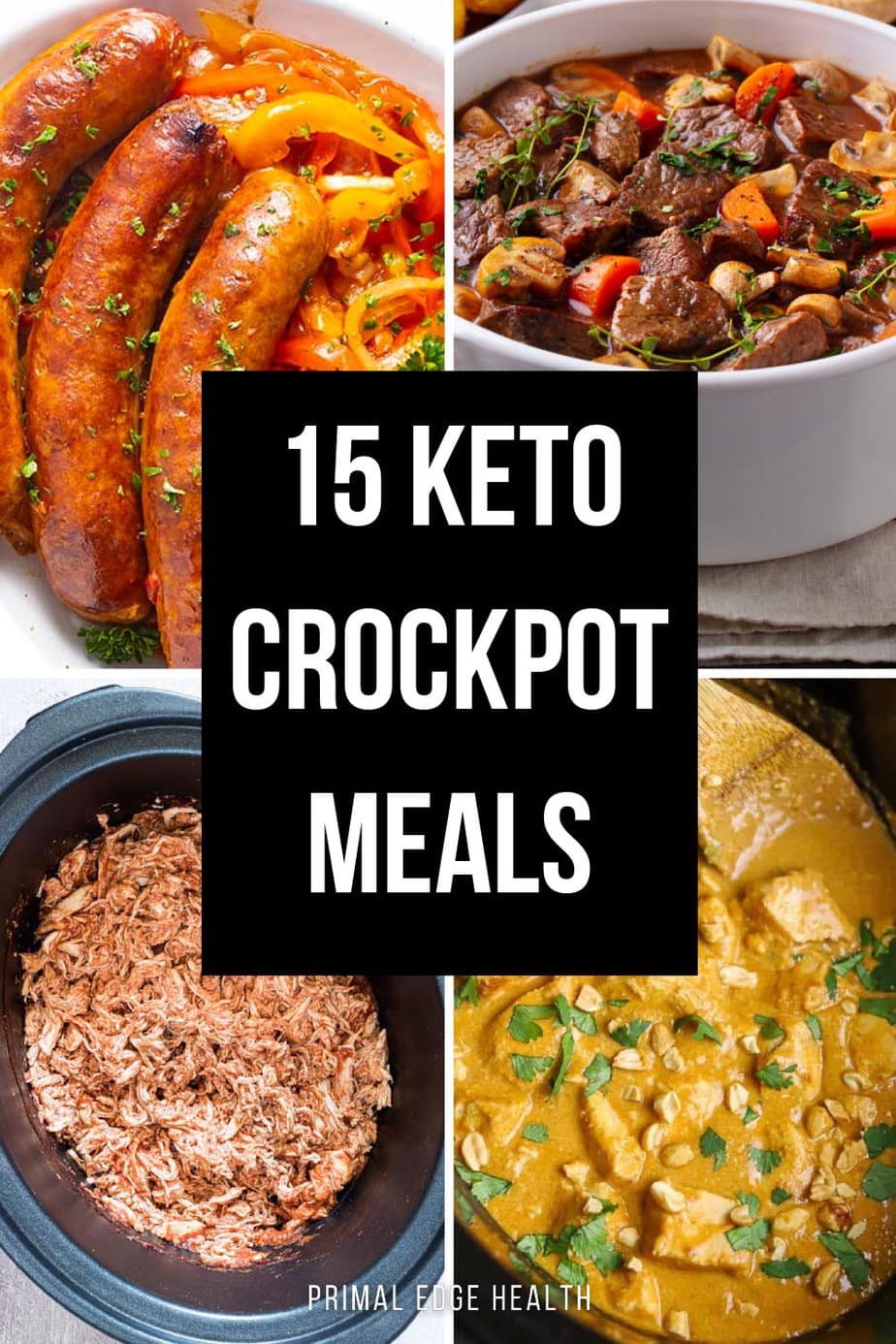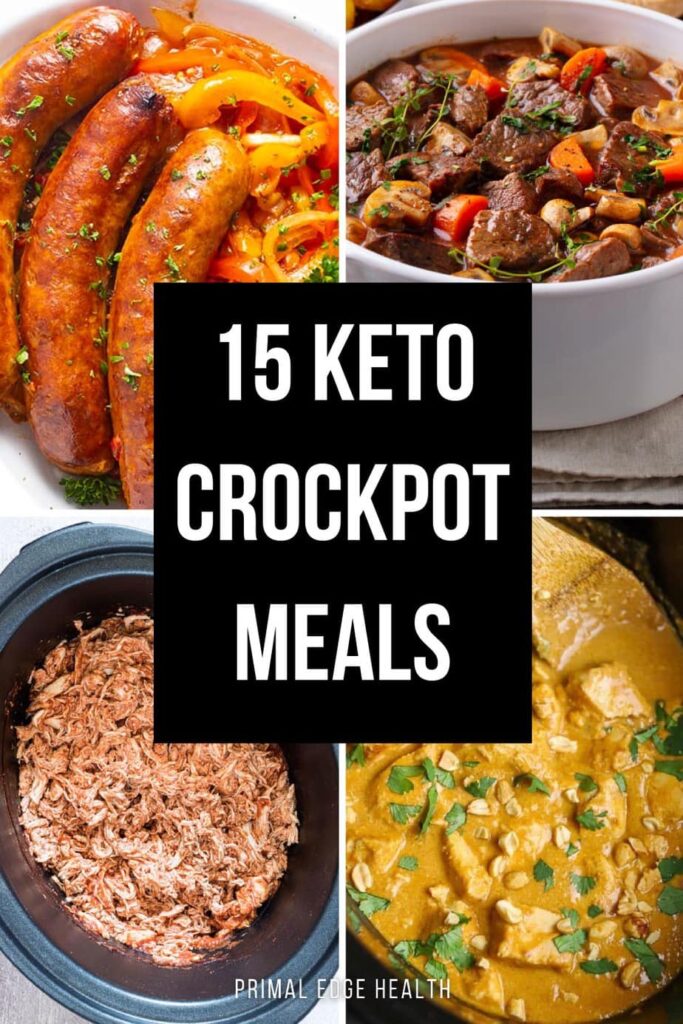 How to Make Crockpot Recipes
Usually, you only need to follow a few simple steps when it comes to making keto crockpot recipes.
Wash and chop, mince, or dice the vegetables and/or herbs. Add to pot.
Sear meat (optional).
Add liquid.
Cook
Pretty easy, right?
Bone broth is my preferred cooking liquid. Kettle & Fire makes it easy to keep a pantry full of high-quality, shelf-stable organic beef and chicken broth.
If you haven't tried their broth and soups yet, I highly recommend them! Read my Kettle & Fire Review to learn more.
Benefits of Slow Cooker Meals
Making low-carb, from-scratch meals every day isn't easy. However, using a crockpot or slow cooker will be a huge help in the kitchen.
The benefits of slow-cooked meals are many. :
Simple meal prep (fill your keto meal planner with these recipes!)
Double batching recipes is easy (that means leftovers)
Minimize time spent in the kitchen (dump, set, and forget!)
Keep the house cool on hot days (no need to use the oven or stove)
If you don't have a slow cooker, simply adapt these recipes for a large stockpot over a low flame on the stovetop. Note, cooking time may be a bit shorter. My recipes are usually done an hour or two earlier on the stove than if I use a crock pot.
Now, on to the recipes! These are all 100% approved for a keto diet.
15 Keto Crockpot Meals
All recipes are low-carb, gluten-free, and grain-free. Most are whole 30, paleo, and dairy-free too.
More Keto Slow Cooker Recipes
Slow Cooker Beef Bone Broth – Simmer beef bones and transform water into a nourishing elixir, all in your crockpot!
Ultimate Guide to Bone Broth – Learn how to make any kind of broth in a slow cooker, plus all the great health benefits of this heritage food.
Keto Chicken Soups – Slow cooker soups are the best. Here are 8 spins on chicken soup; adapt any stovetop recipe for your slow cooker.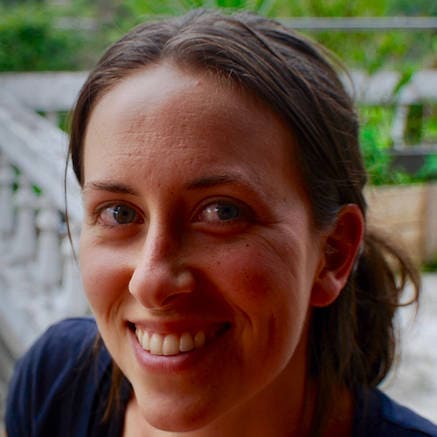 SaveSaveSaveSaveSaveSaveSave