Keto Chicken Soup recipes are big time family favorites once the weather turns cold. Not only are these soups easy budget-friendly meals to add in a weekly meal prep schedule, but they are also nourishing so you can enjoy all the feel-good-factors of staying healthy.
Using quality chicken bone broth makes all the difference in these recipes. There's nothing better than a warming bowl of soup made the old-fashioned way with bone broth.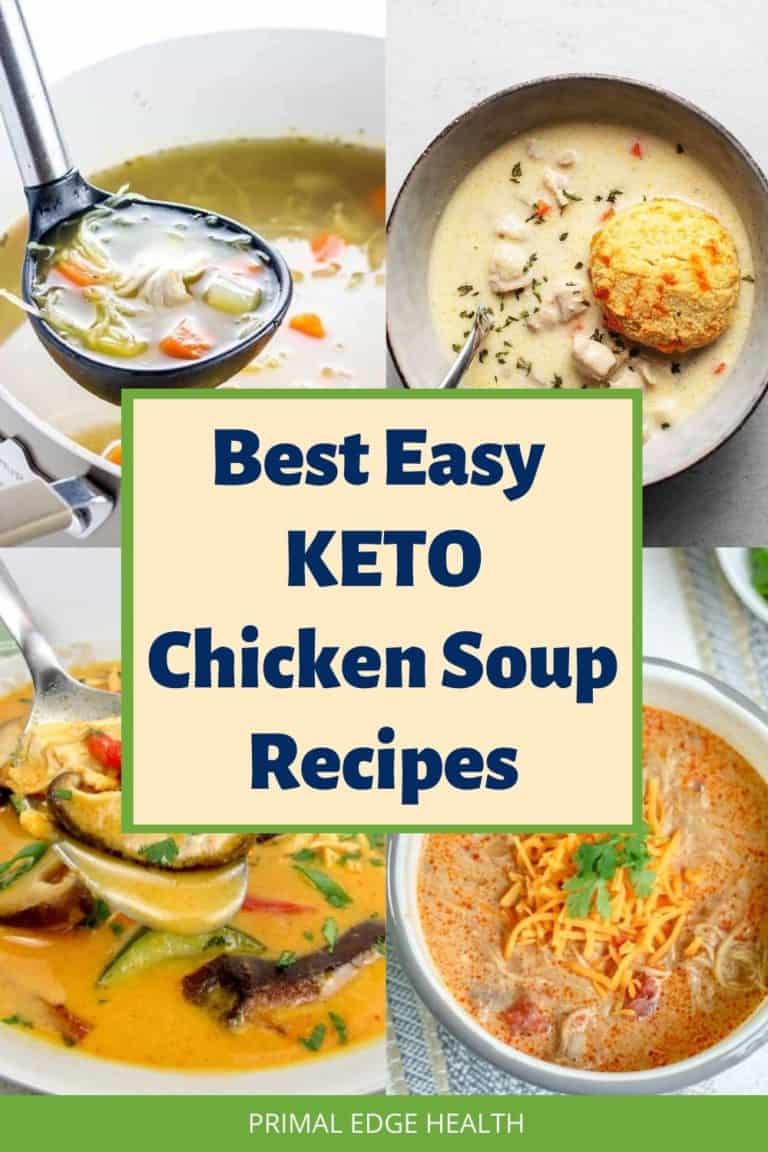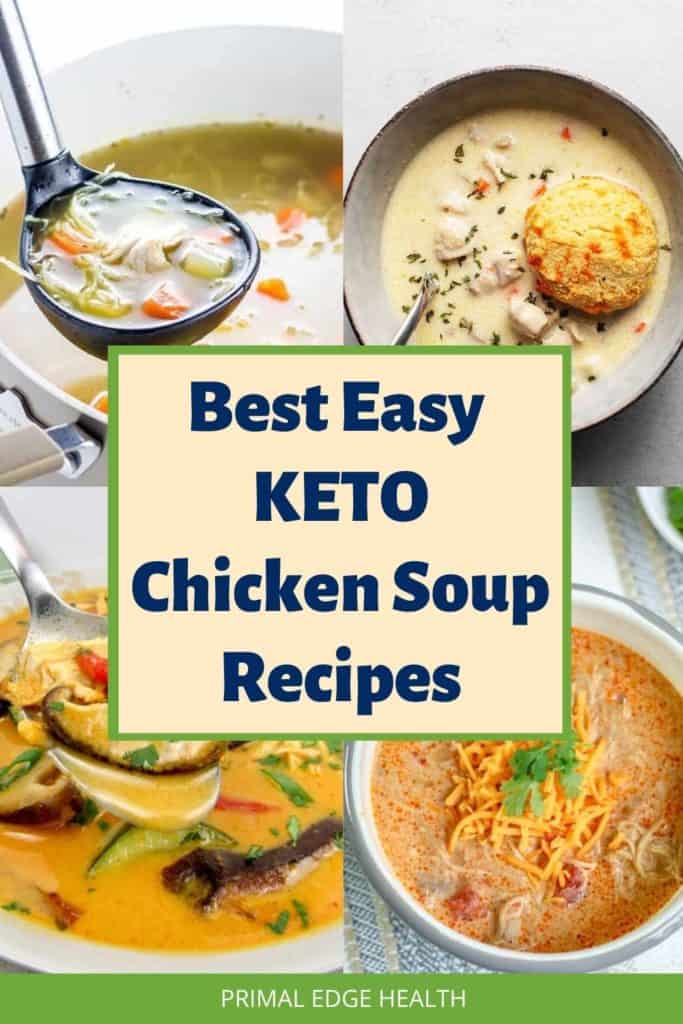 Keto Soup Recipes with Chicken Broth
I'm sure you've heard the age old expression
It rings true for me!
I usually make beef bone broth, so much so I even made an Endless Bone Broth recipe which is perfect for those times when you just can't get enough.
If you are looking for more keto soup recipes with bone broth, don't miss my Slow Cooker Beef Stew and Organ Meat Stew!
If you like slow cooking, Slow Cooker Beef Bone Broth is the recipe for you. It's perfect for adding to various Keto Crockpot Meals.
Although, beef is my preferred broth, there is something undeniably satisfying about a good chicken soup recipe.
You can make a delicious keto chicken soup recipe with homemade chicken broth or store-bought. If you like shopping online, I highly recommend organic chicken broth by Kettle & Fire.
They do a wonderful job at packaging quality broth so it is shelf stable and will last in your pantry without spoiling until you are ready to use it.
This broth is on my list of keto pantry staples and is always recommended for keto emergency food.
Made with all natural, organic ingredients and properly simmered over low heat for a long period of time, it won't disappoint. I have yet to find a better option for ready-made broth on the market!
You can get a great deal on this organic beef and chicken bone broth bundle right now!
Read my Kettle & Fire Review to lean more about my experience with their bone broth.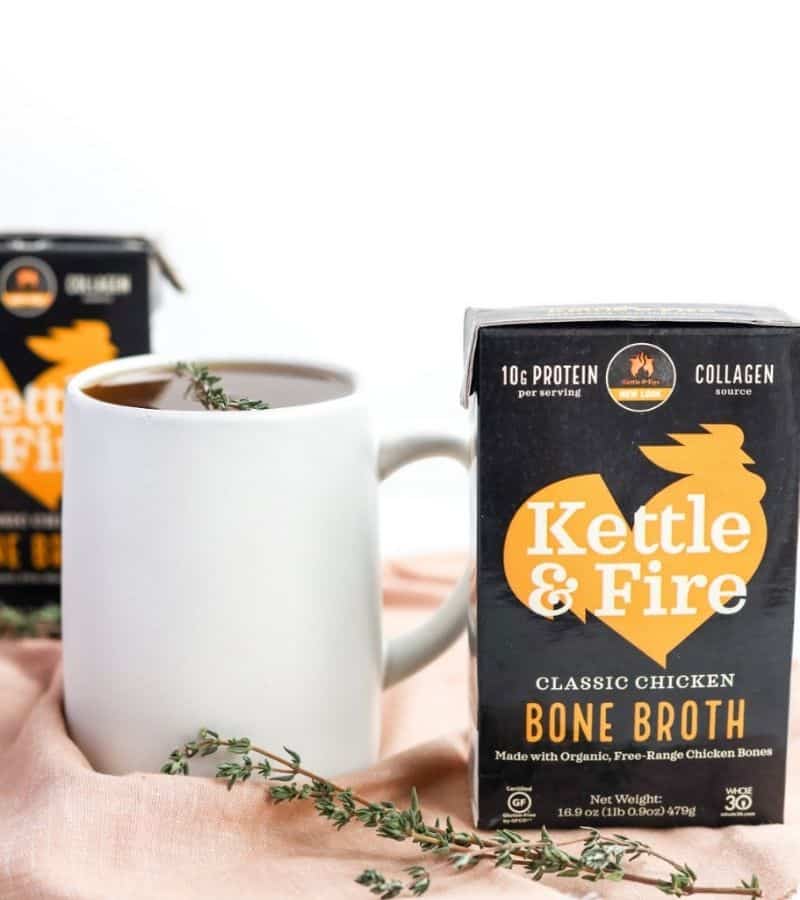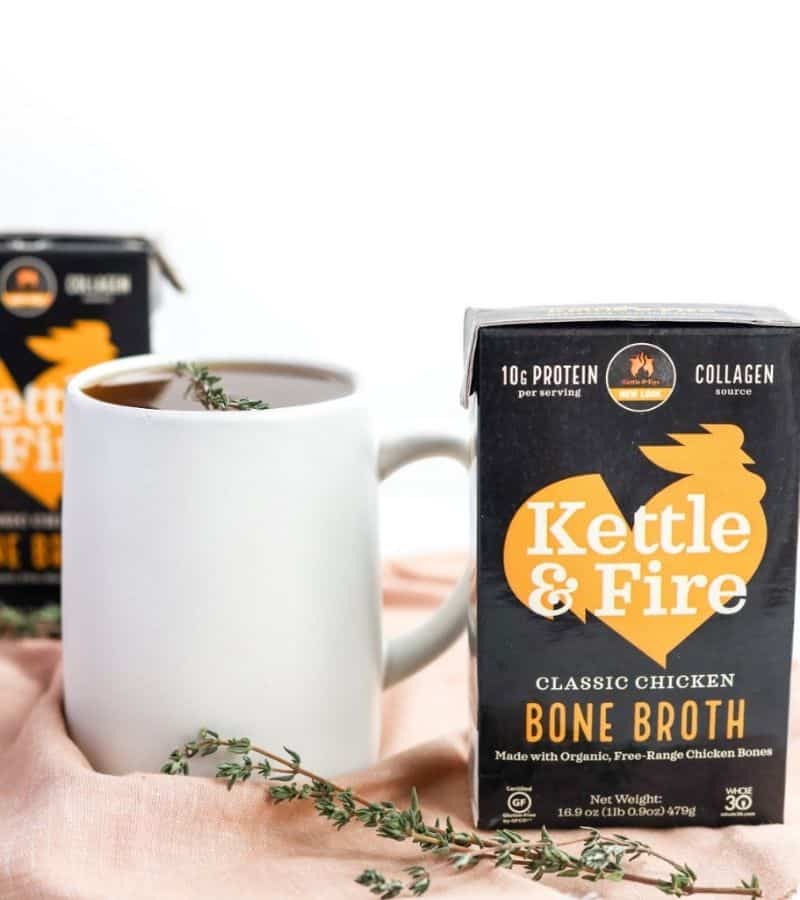 Chicken Soup on a Keto Diet
When I first started keto, I knew I needed a good low-carb chicken soup option without noodles or potatoes.
This is a seasonal food for me and winter just isn't the same without it.
I asked my favorite blogger friends for their best keto chicken soup recipes and this is what they gave me.
Now you can cozy up with easy keto recipes made for real life so you can stay with your keto diet all year long.
When you are prepared with meal prep strategies, you'll never be caught off guard. Eating keto is easy when you know how to feed yourself!
There are so many types of healthy ketogenic soups with chicken.
Quick and easy, ready in 30 minutes or less
Slow cooked so you can meal prep hands-free
Spicy with Mexican chili and seasonings
Thick, creamy chowder style soups
Instant pot ready so you can use your new favorite kitchen appliance
For even more meal prep ideas, check out this collection of Unique & Tasty Keto Soups and Chowders.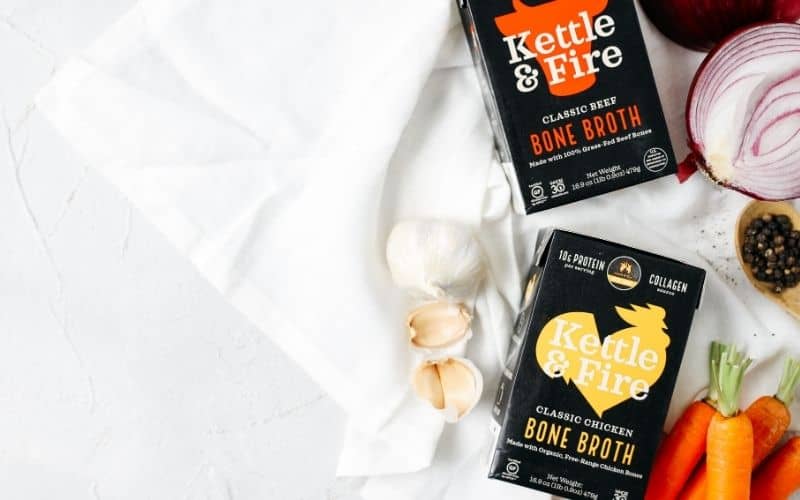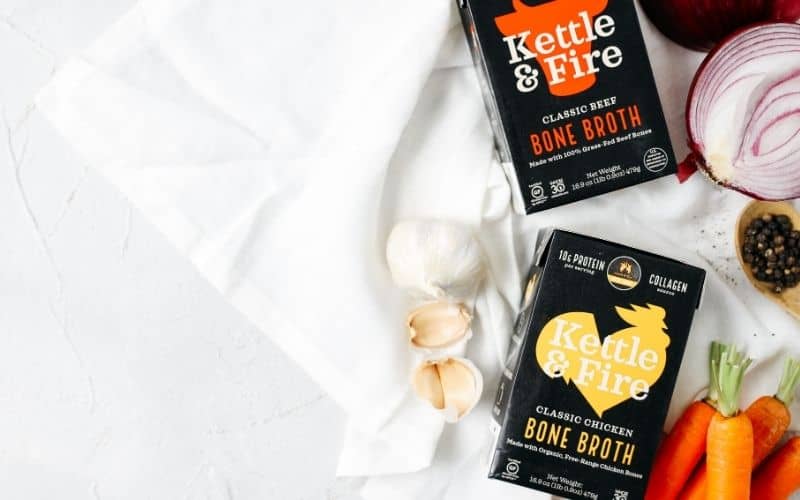 FOLLOW PRIMAL EDGE HEALTH on INSTAGRAM, PINTEREST and FACEBOOK for more easy keto carnivore recipes and info!
8 Keto Chicken Soup Recipes
Each of these 8 ketogenic soup recipes is sure to be a hit! Serve a recipe for dinner and save the leftovers for lunch the next day.
This post was originally published on Dec 29, 2017 and was last updated on Sept 9, 2020.
More Keto Chicken Recipes