Zero-fiber carnivore breakfast muffins are made entirely from animal-based ingredients. This easy dairy-free breakfast idea is great for meal prep. The process is as easy as combining eggs with browned ground beef, adding a pinch of salt, and baking in the oven until done!
No Carb Breakfast Muffins
Carnivore diet recipes are the best way to keep your carbs ultra-low. Made entirely from animal-based ingredients, these recipes are 100% carnivore diet approved and great for keto, low carb, and other wellness diets.
Do you need more meal ideas? Try a Carnivore Omelette or any of these 30 Easy Carnivore Diet Meal Ideas.
Quick and Easy Meal Prep
Ground beef is an essential staple in my meal prep routine. It's easy to work with, widely available, and budget-friendly.
You can find more meal prep ideas for breakfast, lunch, and dinner in my collection of Carnivore Ground Beef Recipes.
I highly recommend ButcherBox as a source of organic, grass-fed, and grass-finished ground beef. They specialize in delivering high-quality meat to your door (US only). Getting a monthly subscription makes grocery shopping and meal prep easier because you can rely on their quality and consistency.
For a limited time, they are offering all new sign-ups FREE ground beef for the life of their membership!
Of course, feel free to mix and match other ground meat on hand. Substitute ground beef with ground pork or sausage, ground bison, or whatever else you might have around.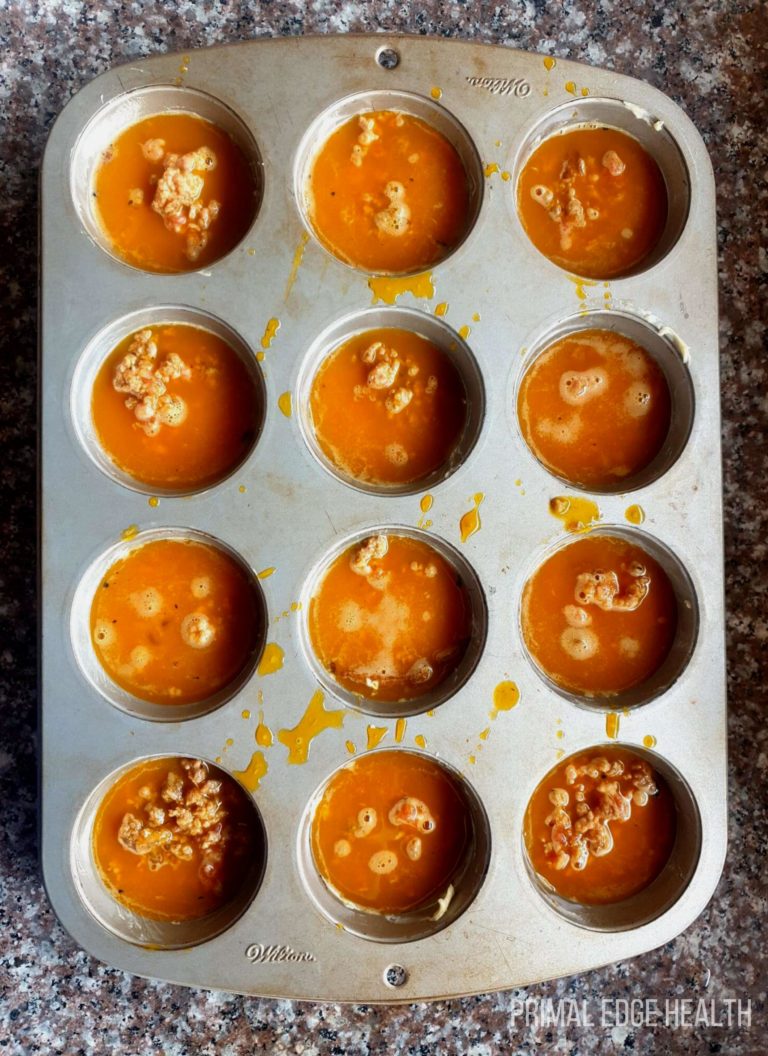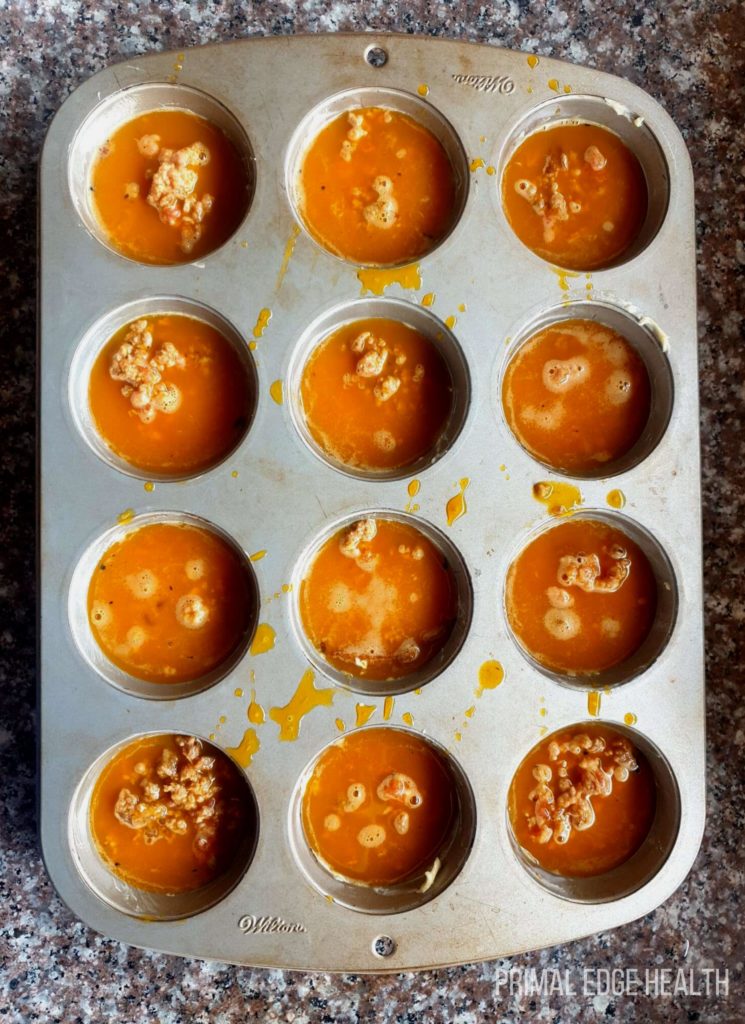 Keto Egg Muffins
Many people do well with animal-based keto carnivore recipes.
Since not everyone reading this is post needs to be a strict carnivore, I included 5 carnivore keto variations you can make also. These are just some of the keto breakfast ideas you can try.
Instead of adding ground beef to the eggs and salt, mix in one of the following combinations. Then bake delicious breakfast egg muffins.
BACON CHEDDAR (also carnivore)
1 cup crumbled cooked bacon
1 cup shredded cheddar cheese
HAM AND CHEDDAR
1 cup chopped cooked ham
⅔ cup shredded cheddar cheese
½ teaspoon garlic powder
½ teaspoon onion powder
BUFFALO CHICKEN
1 cup chopped or shredded cooked chicken
⅓ cup Buffalo Sauce
⅓ cup chopped green onions
BROCCOLI CHEDDAR
1 ½ cups steamed and chopped broccoli
1 cup shredded cheddar cheese
½ tsp dried thyme
½ tsp garlic powder
JALAPENO POPPER
½ cup shredded cheddar cheese
⅓ cup softened cream cheese
4 de-seeded and chopped jalapeño peppers
½ tsp garlic powder
½ tsp onion powder
How to Make Carnivore Muffins
If it works for your schedule, making breakfast muffins once or twice a week is a great way to meal prep a quick grab and go breakfast ahead of time.
These muffins freeze well so you can bake a double batch and store leftovers in a freezer-safe bag. Thaw them overnight in the fridge and eat cold or reheat in the oven before serving.
Ingredients
Here's what you need:
There are just 3 simple ingredients for the base recipe.
Check the list above for variations.
Directions
Preheat the oven to 350°F (175°C).
Lightly grease a standard size muffin tin. Anything soft like butter, lard, duck fat will work. I recommend extra virgin olive oil and coconut oil if you use keto-friendly plant-based oil.
Lightly brown the meat in a skillet over medium heat. Since the meat will continue cooking in the oven, I move it around on the pan for 5 minutes or so until it begins to brown. This helps avoid overcooking. If making a keto variation, skip to the next step.
Whisk eggs in a large bowl. Add meat (or ingredients for your variation of choice) and salt. Stir to combine.
Divide the mixture evenly into the muffin tins. You'll notice the meat sinks to the bottom, so use a spoon to scoop it into the 12 wells. Pour the whisked egg over and fill ¾ full. Bake for 20 minutes until eggs set.
Remove from oven and cool for 5 minutes. Release by running a knife around the edge of each muffin. They should pop out easily. Arrange on a wire rack and continue cooling or serve immediately.
Enjoy leftovers cold or reheat in the oven before serving.
More Carnivore Diet Breakfast Ideas
In addition to these recipes, you will find even more in The Carnivore Cookbook!
With 100+ strict carnivore recipes, you'll never be bored with animal foods!
Try all these delicious carnivore breakfasts!
More Carnivore Ground Beef Recipes
Take a look How to Cook Meat on a Carnivore Diet and brush up your skills with other cuts and techniques too!