A tuna melt inspired keto quesadilla is perfect for lunch. What deliciousness awaits as two keto tortillas, sandwiching melting cheese, avocado and tuna, are fried in butter over a stove-top flame!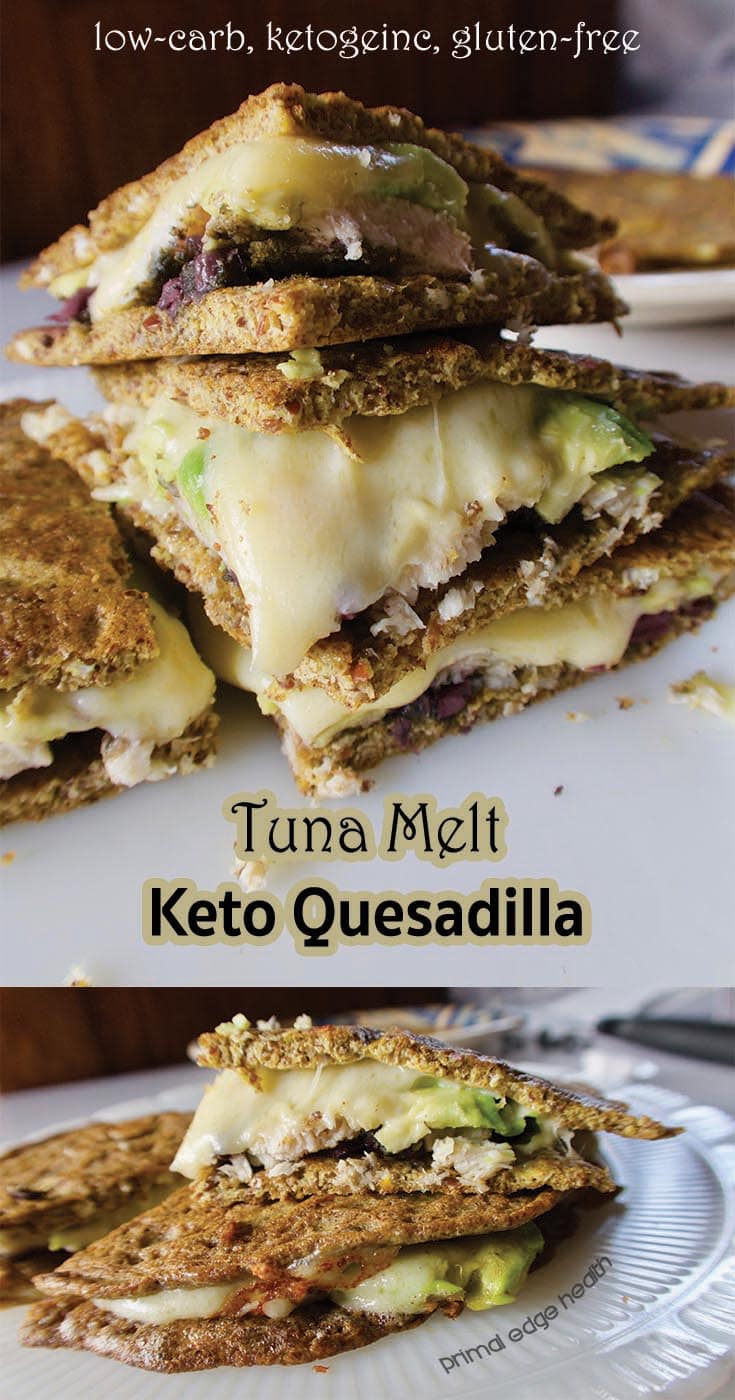 The extra large keto flatbreads become toasty and crunch as you bit into them.
Our kids enjoyed pulling apart the layers and examining the gooey cheese. Maybe you'll be eating in a more refined atmosphere and enjoy the warm fish, crispy flatbread and tangy olives with quite and nongreasy fingers around you. Either way, this quick keto lunch is awesome!
Recommended Recipe: Keto Flatbreads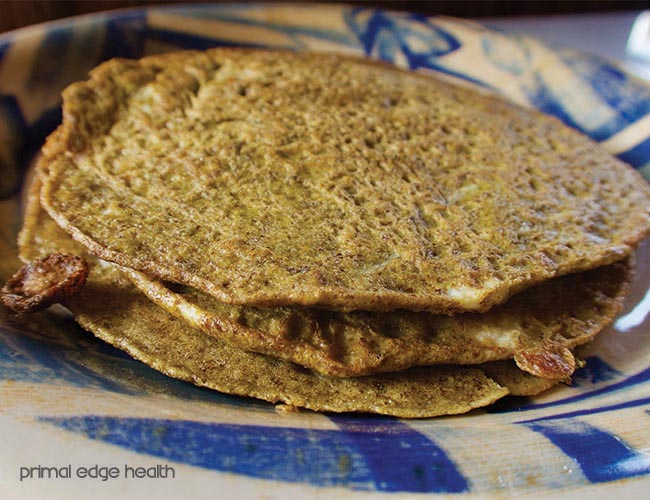 Cheesy Pleasy
I wrote about using keto flabreads for an Avocado Tuna Melt sandwich.
The idea stuck!
I made a test batch of tortilla sized flatbreads. Each tortilla is essentially two flatbreads.
They are thick enough but not goopy. Moist but not wet, pliable but not rubbery. I'm impressed!
The tortillas were quickly stuffed with sliced cheese, avocado and wild-caught tuna.
I buttered the outside of each "bread" and panfried until they were crispy and the cheese melted. You employ the same strategy here as you would with a keto grilled cheese sandwich.
What about mercury in tuna?
We've come to the conclusion that is is more detrimental to our health to avoid fish and seafood out of fear for contamination than it is to eat it.
There are many important nutrients (notably EPA and DHA) in marine protein as well as selenium and iodine. Co-factors found in fish can actually bind to heavy metals and render them inert, allowing them to safely pass through out bodies.
You'll have to come to your own conclusion on this topic and do what is best for you. We seek good, clean sources of our fish and seafood, opting for wild-caught products whenever possible.
Shopping Suggestion: Wild Sustainable Fish from US Wellness
US Wellness offers a low-mercury tuna fish in a can. I keep boxes of canned fish in our pantry and use them in omelettes, quiches and mixed into guacamole for super quick prep meals. US Wellness supplies canned tuna sourced from a North Pacific fishery which specializes in using small boats that line-catch individual tuna using the sustainable troll method. This type of albacore has low mercury content and has been categorized as a "Best Choice" by the Monterey Bay Aquarium. A 6-ounce can from US Wellness contains 12 g fat, 0 g carb and 48 g protein.
Recommended Recipe: Tuna Zoodles with Lemon, Dill and Pine Nuts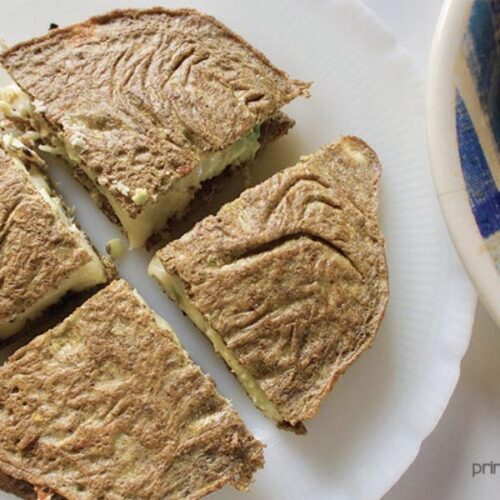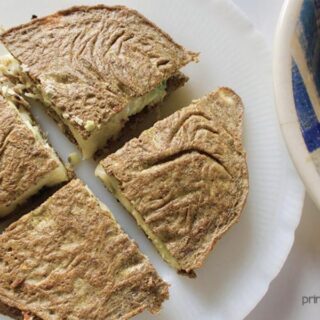 Tuna Melt Keto Quesadilla
A low-carb, keto quesadilla stuffed with melted raw milk cheese, avocado and tuna.
Instructions
Butter the outside of the tortillas. Place them, butter side down in a skillet over medium heat.

4 large Keto Flatbread,

1 teaspoon butter

Layer on cheese, avocado, and tuna. Sprinkle oregano and sliced olives. Top with the second flatbread tortilla.

4 slices cheese,

1/2 avocado,

1 can Wild-caught albacore tuna,

1 teaspoon dried oregano,

6 whole botija olives

Cook the fist side until the cheese begins to melt and the tortilla is crispy. Press together and flip to cook the second side until the cheese is completely melted and tortilla golden brown.

Slice in quarters and serve warm.
Notes
Adjust the tortilla portion to best fit your macros. I was stuffed after eating a full sized quesadilla. Next time I'll just have only large keto flatbread tortilla and cut it in half for the quesadilla.
Nutrition & Macros
Serving:
1
quesadilla
Calories:
401
kcal
Carbohydrates:
5
g
Protein:
38
g
Fat:
35
g
Saturated Fat:
14
g
Sodium:
626
mg
Fiber:
3
g
Net Carbohydrates:
2
g
To obtain the most accurate representation of the nutritional information in a given recipe, please calculate the nutritional information with the actual ingredients and amounts used, using your preferred nutrition calculator. Under no circumstances shall the this website and the author be responsible for any loss or damage resulting for your reliance on the given nutritional information.
Made this? Leave a Rating! ⭐⭐⭐⭐⭐
Tag a photo with @Primal_Mom and #PEHRecipe on Instagram to share with us!
This is one of many great low-carb 30 minute meals you can enjoy for lunch any day of the week!