Inspired my a dear friend of ours, this creamy avocado bone broth soup with turmeric and shiitake mushrooms is a new staple in our house. It is the perfect complement to any protein source – fish, meat, or eggs. I have even used it as a dressing, poured over a bed of salad greens.
[ultimate-recipe-jump]
Simply cook all the ingredients in a skillet, except the avocado and broth, together and then add the mixture to a blender with the broth and avocado. Blend it up and your soup is served!
Let me show you my favorite recipes for FREE!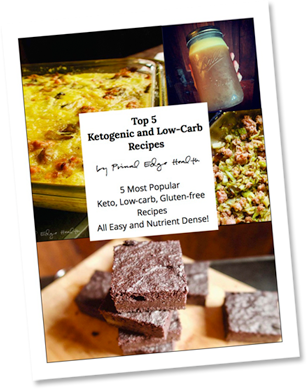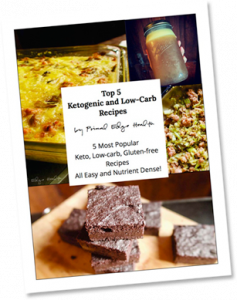 Sign up to get my new recipe ebook
This post may contain affiliate links. Primal Edge Health LLC may receive a small commission at no extra cost to you for any orders made through these links. All thoughts and opinions are our own and we never promote something we wouldn't use ourselves.
Serve this as a warm or cold soup, dressing, or dip. Pour a few spoonfuls over a bed of baby lettuce greens or take some flax crackers or any low-carb finger food, give a generous dunk into the bone broth soup and munch away. This nutrient dense thick and creamy soup can even be served cold as a dip.
Wondering how to make bone broth?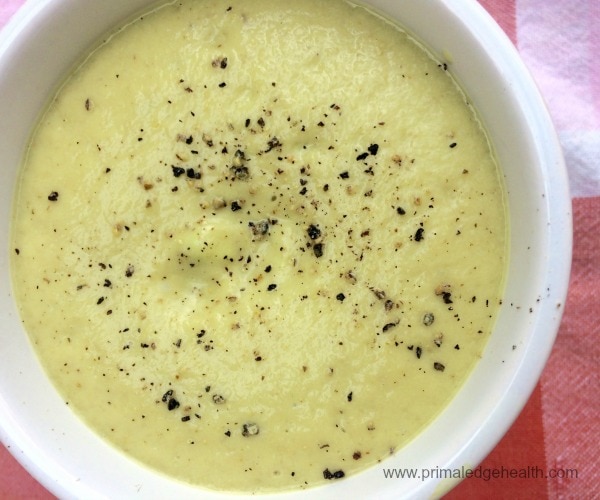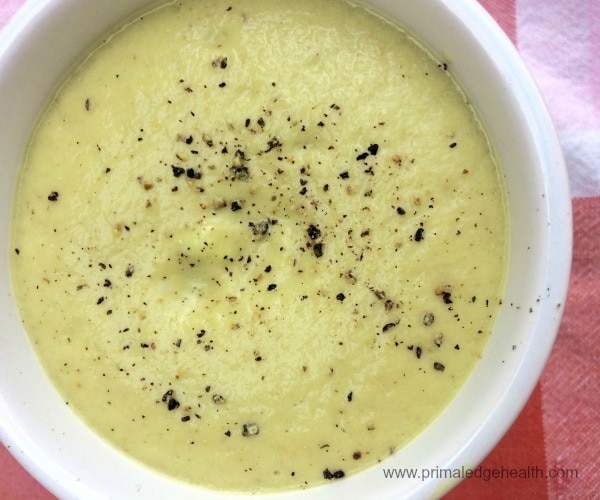 Making a good broth is very simple, it essentially boils (or should I say simmers…*pun*) down to putting your materials in a pot, covering with water, adding a bit of acid like lemon juice or raw apple cider vinegar, and leaving it to cook over low temperature for many hours. Time varies with different type of broths. Beef, lamb, and goat take the longest; I usually cook these for 24 or more hours. Chicken broth takes less time and fish broth is the quickest of them all.
In our cookbook, The Ketogenic Edge Cookbook, we teach you how to make all the staple broths and provide a number of recipes that use all the different broths.
Check out our beef bone broth video tutorial, our "hack" for an endless broth pot, and recipes for chicken and turkey broths.
Add some crunch to this soup by topping it with Homemade Flax Crackers, they are better than croutons! We have a Micronutrient Rich Cracker recipe posted on the site and 2 more (plus variations!) listed in our cookbook.
★ FOLLOW PRIMAL EDGE HEALTH on INSTAGRAM, PINTEREST and FACEBOOK for more low-carb, ketogenic recipes and diet tips!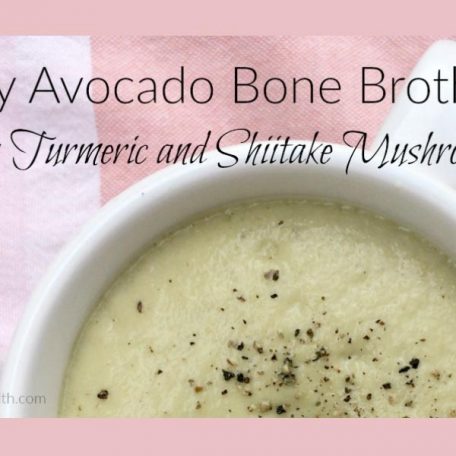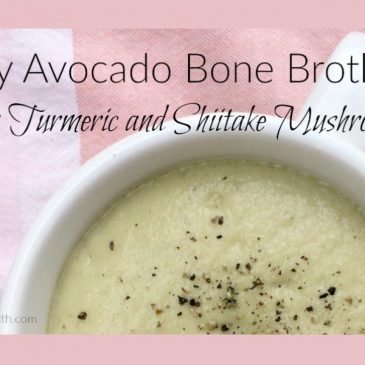 Creamy Avocado Bone Broth Soup with Turmeric and Shiitake Mushrooms
This nourishing bone broth soup with turmeric and shiitake mushrooms should be on everyone's menu. It's filling, easy to digest and made entirely of whole food ingredients. Perfect for a quick prep low carb or keto meal.
Print
Rate
Instructions
Warm the coconut oil in a skillet over medium-low heat.

Chop the mushrooms and mince the turmeric, ginger, and garlic. Add them all to the pan.

Sprinkle the dulse on top of the mushroom mixture and season with salt and pepper.

Cook on low heat for 10 minutes until mushroom stems are completely soft.

Add broth to the pan and warm gently.

Transfer the broth mushroom mixture to a blender, add the avocado and blend until smooth. Taste and adjust salt and pepper as needed.

Serve warm with extra cracked pepper or

to garnish.
Macros and Nutrition
Nutrition Facts
Creamy Avocado Bone Broth Soup with Turmeric and Shiitake Mushrooms
Amount Per Serving
Calories 141
Calories from Fat 72
% Daily Value*
Fat 8g12%
Sodium 682mg30%
Potassium 345mg10%
Carbohydrates 10g3%
Protein 11g22%
Vitamin C 1mg1%
Calcium 5mg1%
Iron 1mg6%
* Percent Daily Values are based on a 2000 calorie diet.
Save