Out of all of the different cacao foods, the nibs are the most confusing and hardest to approach. I'm often asked, "What are the ways to use cacao nibs?"
Many people are interested but have no idea where to begin.
We love cacao powder mixed into a healthy hot chocolate and brownie batter. Creamy cacao butter is known as the main ingredient in white chocolate. Cacao paste gets featured in fudge and chocolate bars. Cacao nibs… well, hum, how?
Let's start for the beginning. Everyone knows about chocolate. But where does it come from?
From the chocolate tree, of course! Kidding…
Well, only slightly. The crude form of chocolate does, in fact, grow on trees.
The theobroma cacao tree, grows fruit pods filled with cacao beans which are then harvested, dried, and transformed into various cacao products or further processed into baking chocolate, cocoa powder, and chocolate bars.
What are "Cacao Nibs" Anyway?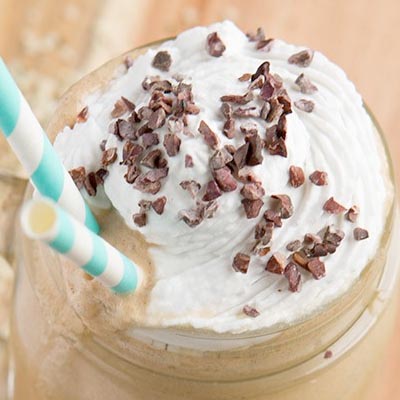 Quite simply, cacao nibs are unprocessed cacao beans that have been peeled, dried, fermented, and coarsely chopped into crunchy, bitter chocolate crumb-like pieces.
They have a bold, robust flavor and satisfying, crisp texture. Crunchy like a nut, they contrast well in smoothies, ice cream, and soft baked goods like muffins, cakes, and bars.
About the same size as chocolate chips, they are similar in some regards and differ in others. While they can't be a direct replacement because they don't melt and aren't as sweet, cacao nibs are delicious in all the same kinds of recipes. Think chocolate chip pancakes, chocolate chip cookies, sweet breads, chocolate candies, and more!
Where to Buy Them?
There is certainly a dark side to the cacao industry. Scandals over child labor, poor working conditions, and toxic contamination of both the growing area and final cacao product make it evident that choosing a trustworthy source is important.
We've linked up with Pacari Cacao, an award-winning, biodynamic and organic cacao farm near us in Ecuador. Having our feet on the ground here in Ecuador has given us greater insight behind the scenes of the cacao industry. Mega and low-quality producers cut corners in ways you would never imagine! Choosing a high-quality brand ensures you get the purity of product you want.
UPDATE: Our stock is now sold out and Pacari has changed to KakaoZon.
We recommend KakaoZon cacao nibs.
14 Ways to Use Cacao Nibs
Nibs provide texture, flavor, and visual appeal. They can be easily added into any of your favorite easy keto recipes for an extra touch of chocolate!
Sprinkle nibs on top of a smoothie, over keto ice cream, and into fudge or muffin batter.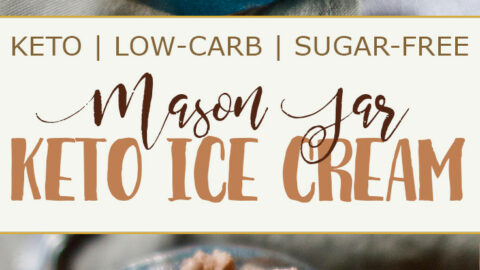 No-Churn Keto Ice Cream – Primal Edge Health
Chocolate Smoothie with Cacao Nibs – Taste This Keto
Coconut Cacao Nib Breakfast Bars – All Day I Dream About Food
Cacao Nib Coconut Butter Freezer Fudge – Rachel Mansfield
Silky Hazelnut Chocolate Mousse – Primal Edge Health
Rocket Fuel Frappuccino – Healthful Pursuit
Low-Carb Coconut Chip Cookies – Ruled.Me
Browned Butter Cacao Nib Cookies – All Day I Dream About Food
Keto Chocolate Zucchini Muffins topped with Nibs – Keto Summit
Ultimate Chocolate Ice Cream – Joy Filled Eats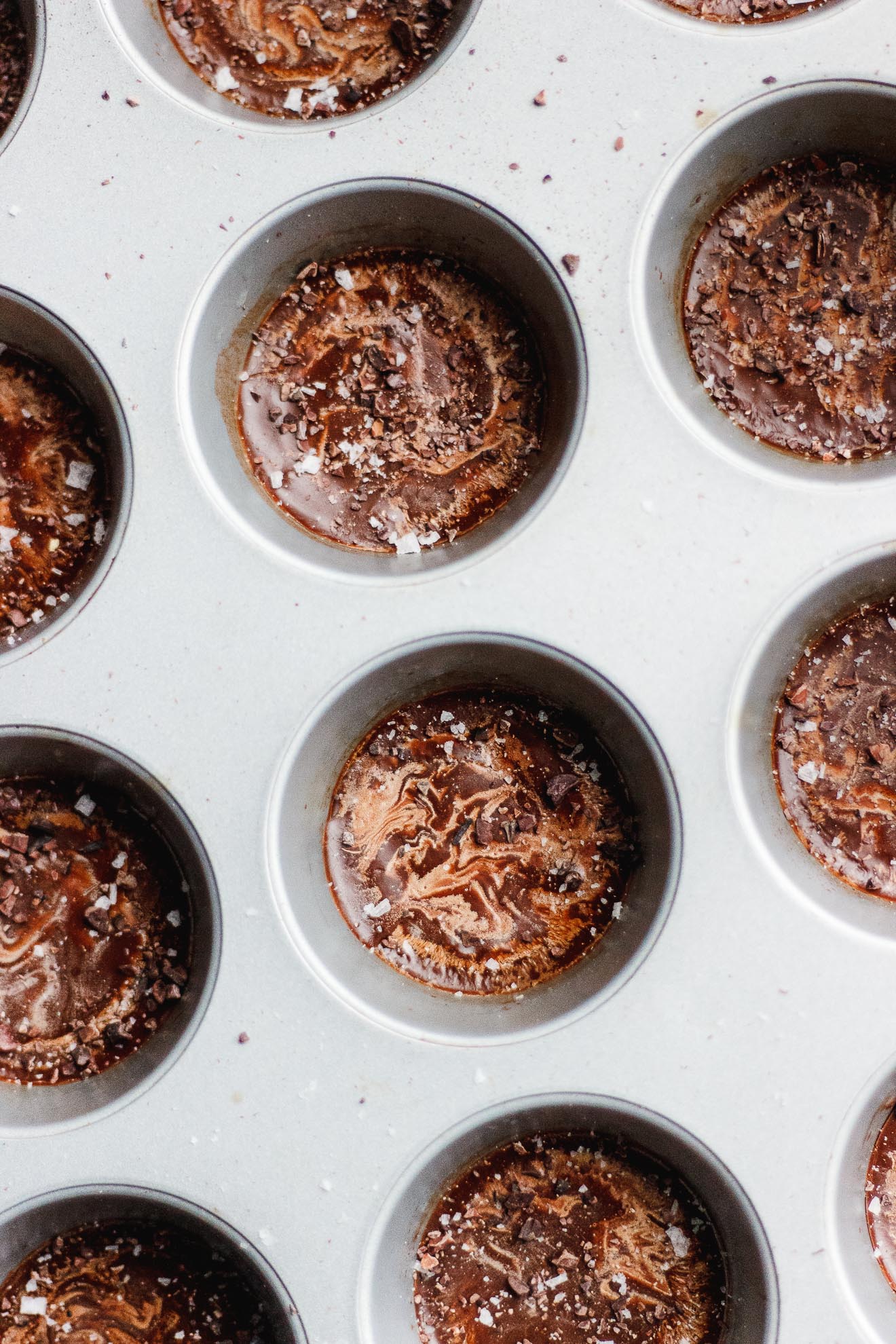 Coconut Oil Fat Bombs – With Food and Love
Cacao Peanut Butter Fat Bombs – Bakerita
Keto Egg Loaf – The Food Crony
Easy Homemade Keto Ice Cream – Go Keto Go
You can now see how many ways to use cacao nibs there are for easy and delicious keto recipes!
Our organic, heirloom cacao nibs are available in our shop now. Visit now and pick up a 200 gram bag on SALE!
Hope you are inspired by these recipes for a keto diet as much as I am!
Pin it for Later: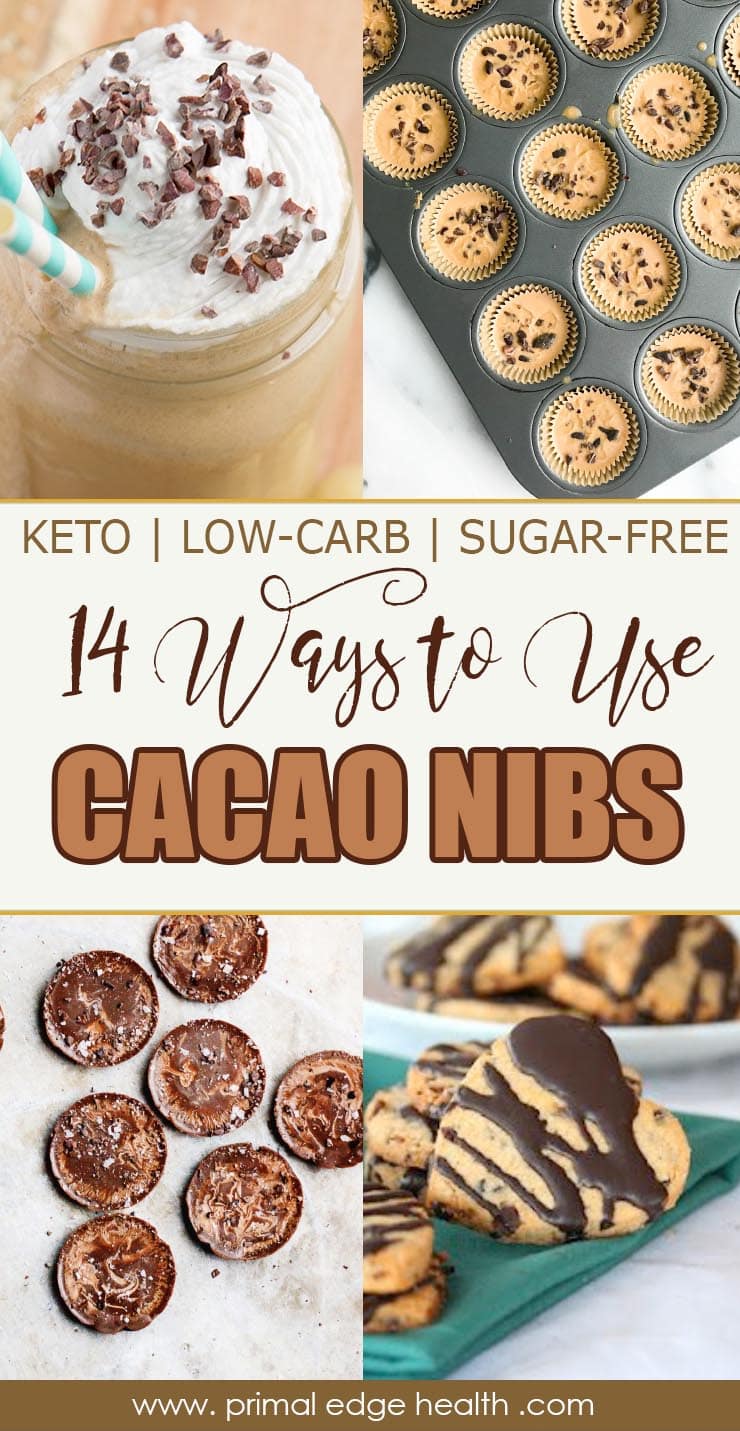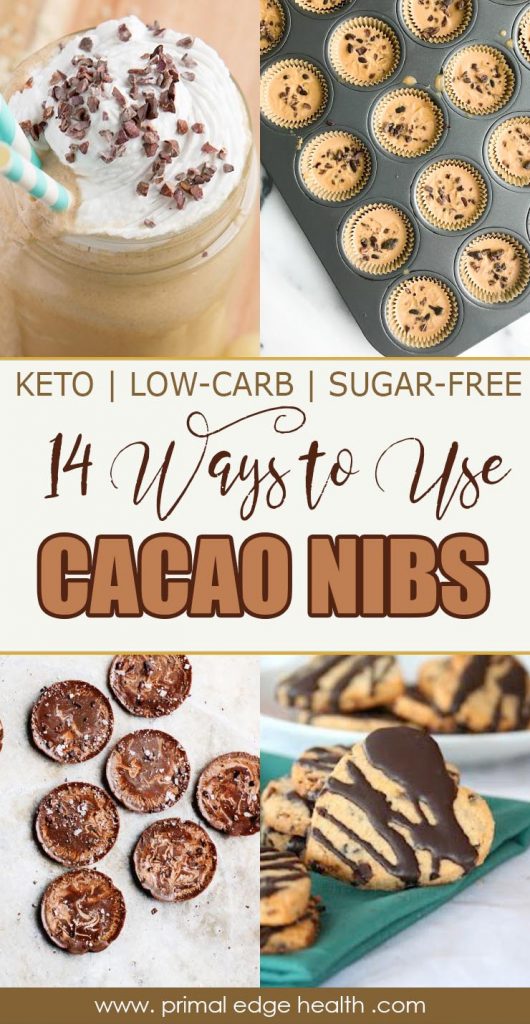 ---