The ease of soaked ketogenic chia seed pudding recipes is reminiscent of "overnight oats", a trending "no-fuss" breakfast preparation technique.
Oats are too high in carbs to be approved for a keto diet and can cause digestive discomfort in some people. Chia seed is an effective low-carb replacement and provides a far better nutritional value for those who are looking for an alternative to grains and gluten.
Culinary use of chia seeds dates back to ancient Mayan and Aztec cultures. The seeds are harvested from the plan Salvia hispanica. The plant is easy to grow, we've sprinkled seeds in our garden bed and the whole space is full of sprouts soon after. Bees love the beautiful purple blue flowers; they are busy flying from flower to flower all day long.
5 Benefits of Chia Seed
Fiber rich. These little seeds are bursting with fiber! Around 80% of the carbs from chia are fiber. Dietary fiber is insoluble carbohydrate that is not digested but instead passes through the system, regulating insulin levels, providing substrate for beneficial gut bacteria and bulking up the digestive tract to trigger the "full" feeling.
Nutrient dense. This is one of my favorite attributes of food – actually having adequate doses of the nutrition our bodies need in addition to taste-bud pleasing flavor. This is one of the reasons we eat organ meats…but more on that another time. 100 grams of chia seed contain micronutrients like calcium, iron, magnesium, and zinc. Minerals like phosphorous, copper, manganese, and selenium can be found as well.
Rich with antioxidants. Reducing the number of free radicals may assist in cleaning out damaged cells within your body, promote skin health and skin cell repair.
Regulate blood sugar. In addition to the abundance of nutrients, they may also help maintain stable blood sugar. Steady blood sugar is helpful to create steady energy and a balanced mood.
Economical and easy. Chia seeds are a budget-friendly ingredient. As you'll see in the recipes below, they are easy to transform into ketogenic chia seed puddings without much effort.
How to Make the Perfect Keto Pudding
There are various techniques to mixing the pudding. You can give the seeds a good stir in the liquid and let it sit for 5 to 10 minutes, give it another stir to make sure the chia seeds aren't clumping and then let it sit in the fridge for an hour or two. If you're in a rush, you can eat it within 20 minutes or so, but it will be more loose and runny. The third way to make ketogenic chia seed pudding is making it the night before, leaving it to sit overnight and eat in the morning.
Chia seeds soak up liquid and can expand to multiple times their size! This water loving quality creates the thick, slightly gooey pudding texture we are all familiar with.
Ketogenic chia seed pudding has a thick, creamy tapioca-like consistency.
On their own, chia seeds have a neutral flavor. The seeds are a blank slate that provide more texture than taste. Soak the seeds in coconut milk, almond or other nut milk, cream, half and half, coffee or a mixture thereof. I've made some fun flavors after soaking the chia in cups of mint or lemon balm tea, and adding a little Lakanto. Water, of course can also be used too but won't impart much flavor.
You'll probably be able to find flavorful add-ins like lemon juice, vanilla extract, cinnamon and cardamom already stocked in your pantry. Do you like chocolate? Grab the cacao powder and a pinch of ketogenic sweetener.
Keto Approved Sweetener
Most of the recipes below suggest adding a type of low-carb sweetener. For this job, my favorite ketogenic sweetener is Lakanto Classic. Lakanto is a mixture of erythritol with monk fruit extract, it is a zero calorie and zero glycemic natural sweetener. The good folks over at Lakanto have gifted our readership 20% off any Lakanto items with the coupon code: primaledgehealth. Pretty cool!
You don't need a lot of sweetener, just a pinch in each serving
Lakanto also makes a sugar-free maple flavored syrup. You can mix a spoon of syrup with chia seed soaked in coconut milk and volia! A 10 minute side to pack in your lunch and take on the go.
Chia seed pudding is the perfect re-creation with keto macros.
I hope you are inspired to give this idea a try! Ketogenic chia seed pudding is good alternative to sugary, high calorie puddings. The recipes are quick and easy. I bet you're kids will like them too!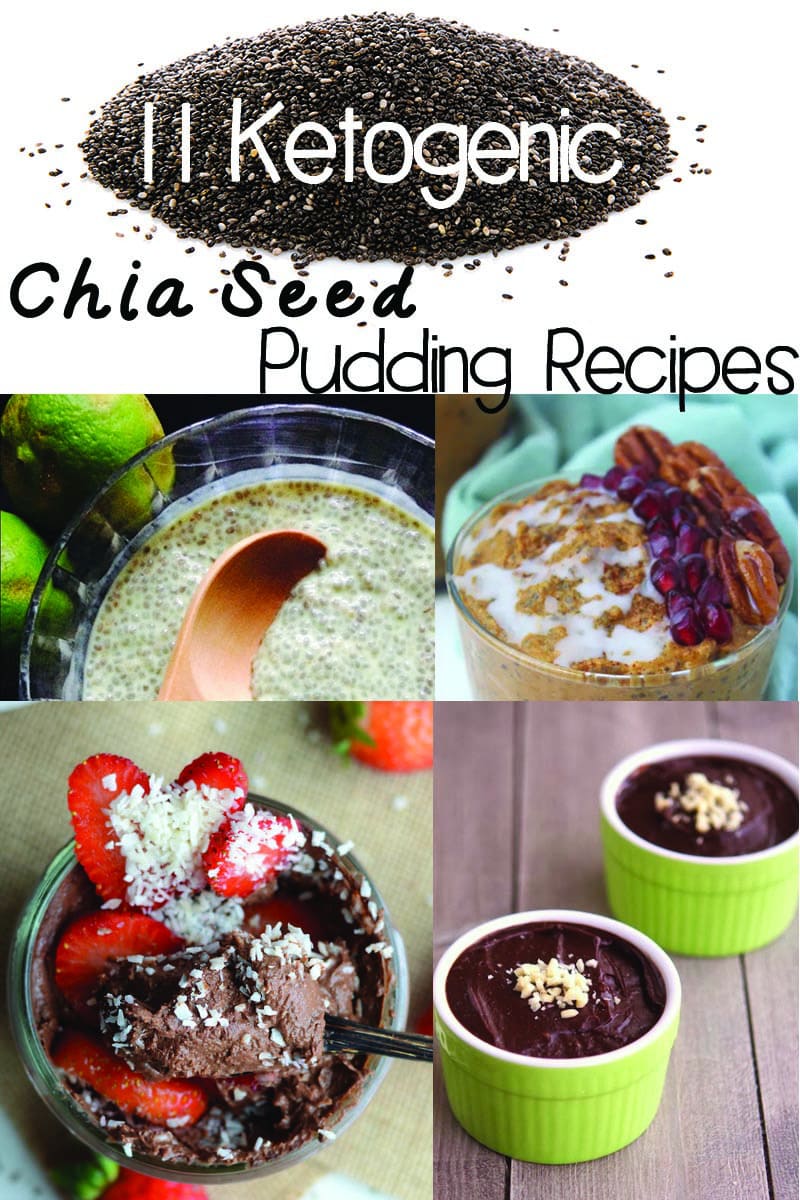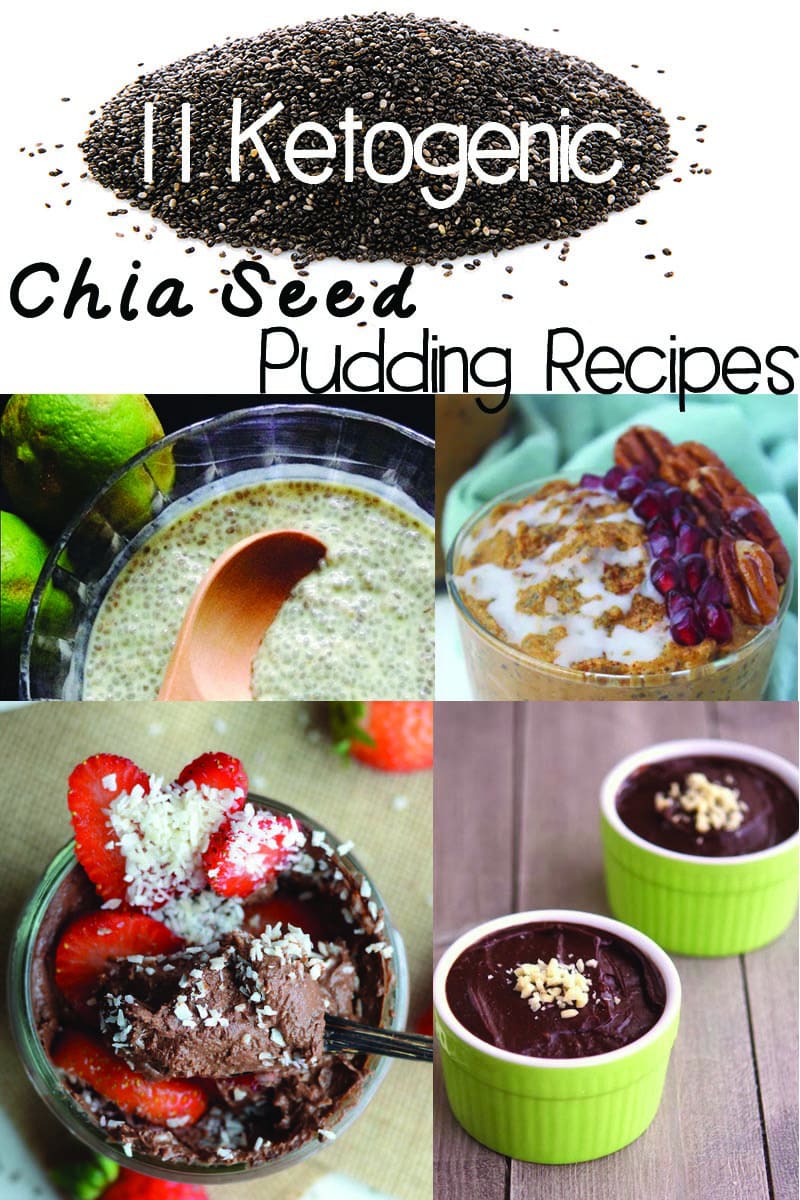 11 Ketogenic Chia Seed Pudding Recipes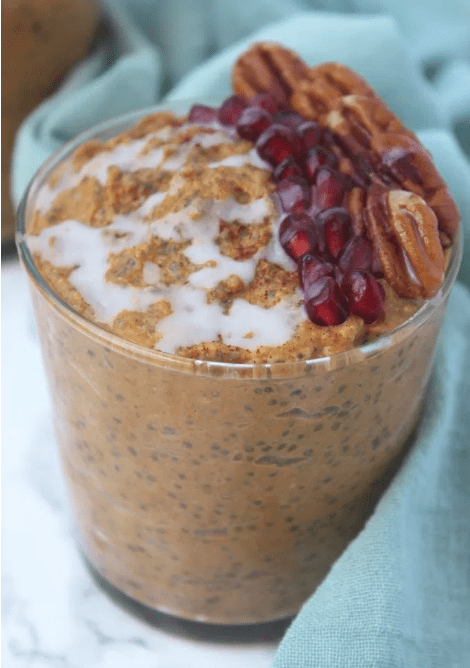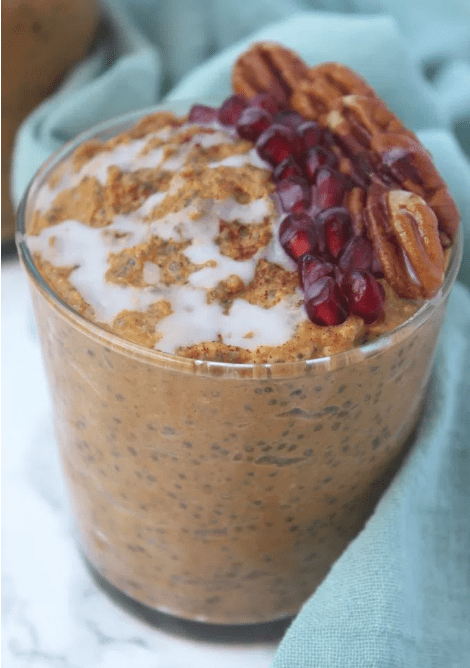 Pumpkin Pie Chia Pudding – Hungry By Nature
Chocolate Chia Carob Pudding – Whole New Mom
Raspberry Coconut Chia Pudding – Ladies Nutrition
Chai Latte Chia Pudding – Primal Edge Health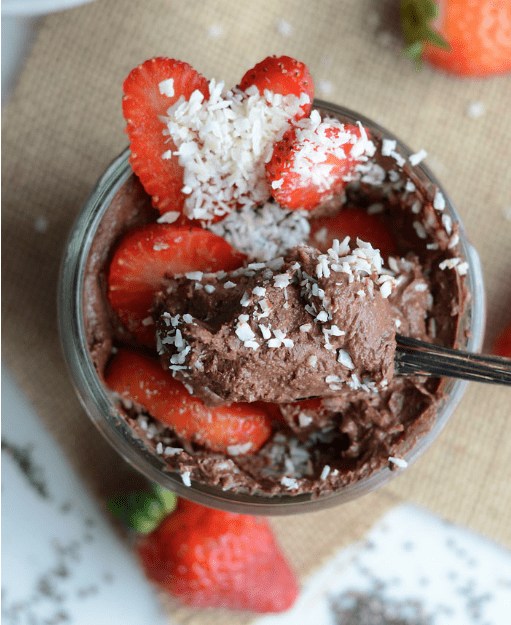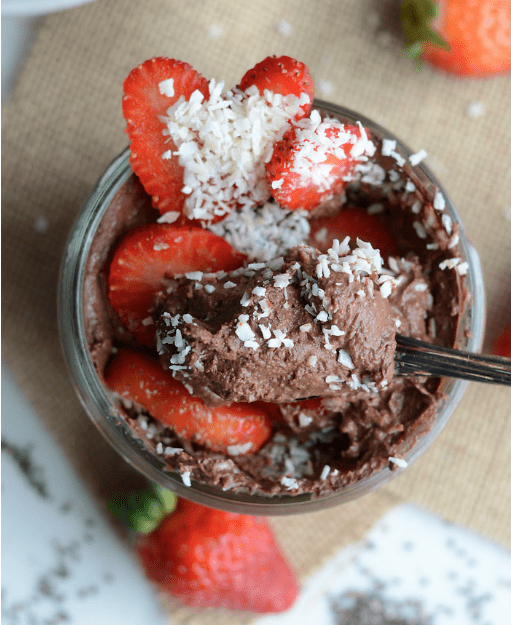 Chocolate Chia Protein Pudding – Running on Real Food
Key Lime Chia Pudding – Primal Edge Health
Simple Vanilla Chia Seed Pudding – Low-Carb Yum
Blueberry Chia Pudding – Appetite for Energy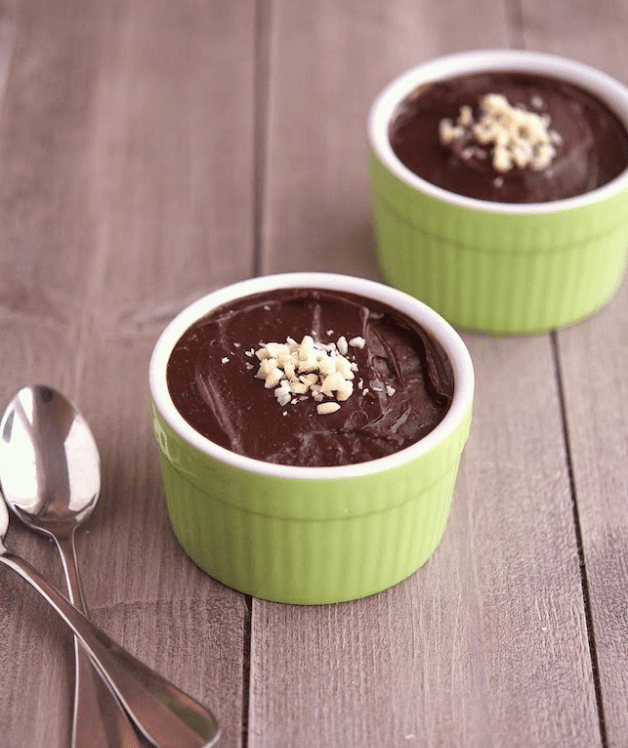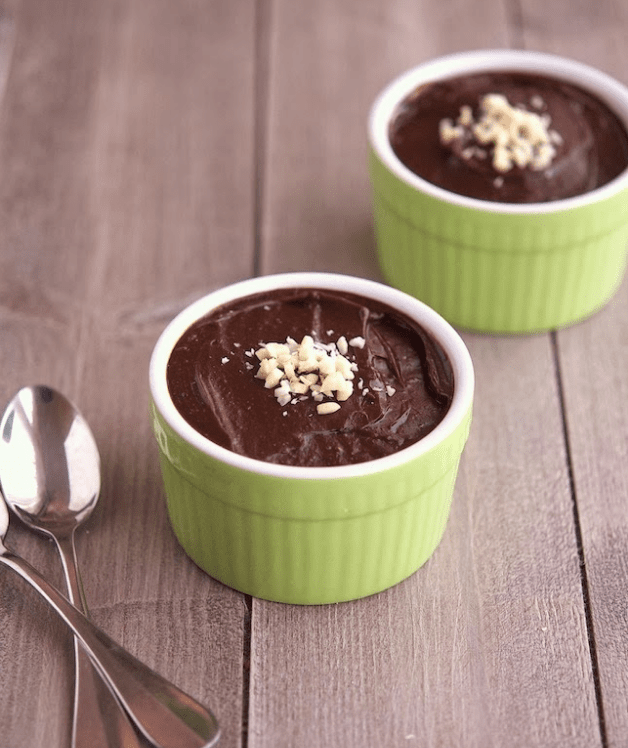 Chocolate Avocado Chia Pudding – The Iron You
Instant Chia Pudding – Ketogenic Girl
Double Chocolate Mint Chip Chia Pudding – Primal Edge Health
Feature image: Designed by Freepik
More Easy Keto Breakfast Recipes
I highly recommend starting with the best keto breakfast recipes and then taking a look at the collections below.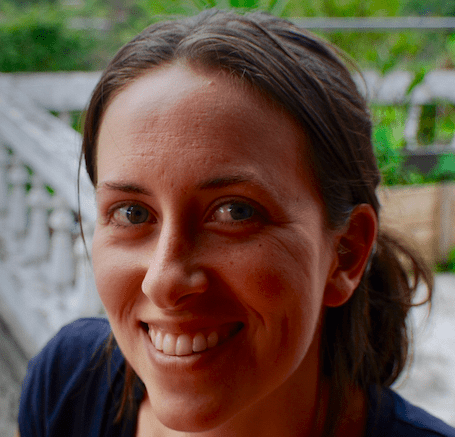 Meet Jessica Haggard
Jessica Haggard is the creator of Primal Edge Health, where she shares simple, nourishing low-carb, keto and carnivore diet recipes. With a focus on from scratch, homemade cooking, animal-based nutrition, and easy DIY beauty and personal care recipes, there's always something new going on in her kitchen! Jessica will teach you exactly how to thrive with all the best ingredients and enjoy the journey along the way.
She has photographed and authored two best selling ketogenic cookbooks, The Ketogenic Edge Cookbook and The Carnivore Cookbook. Learn more about Jessica…