This fiber rich, coconut keto breakfast cereal is quick to make and gives you a combination of protein and fat in the first meal of the day. With my keto breakfast recipes, you can still enjoy classic carby foods like hot cereal keto style!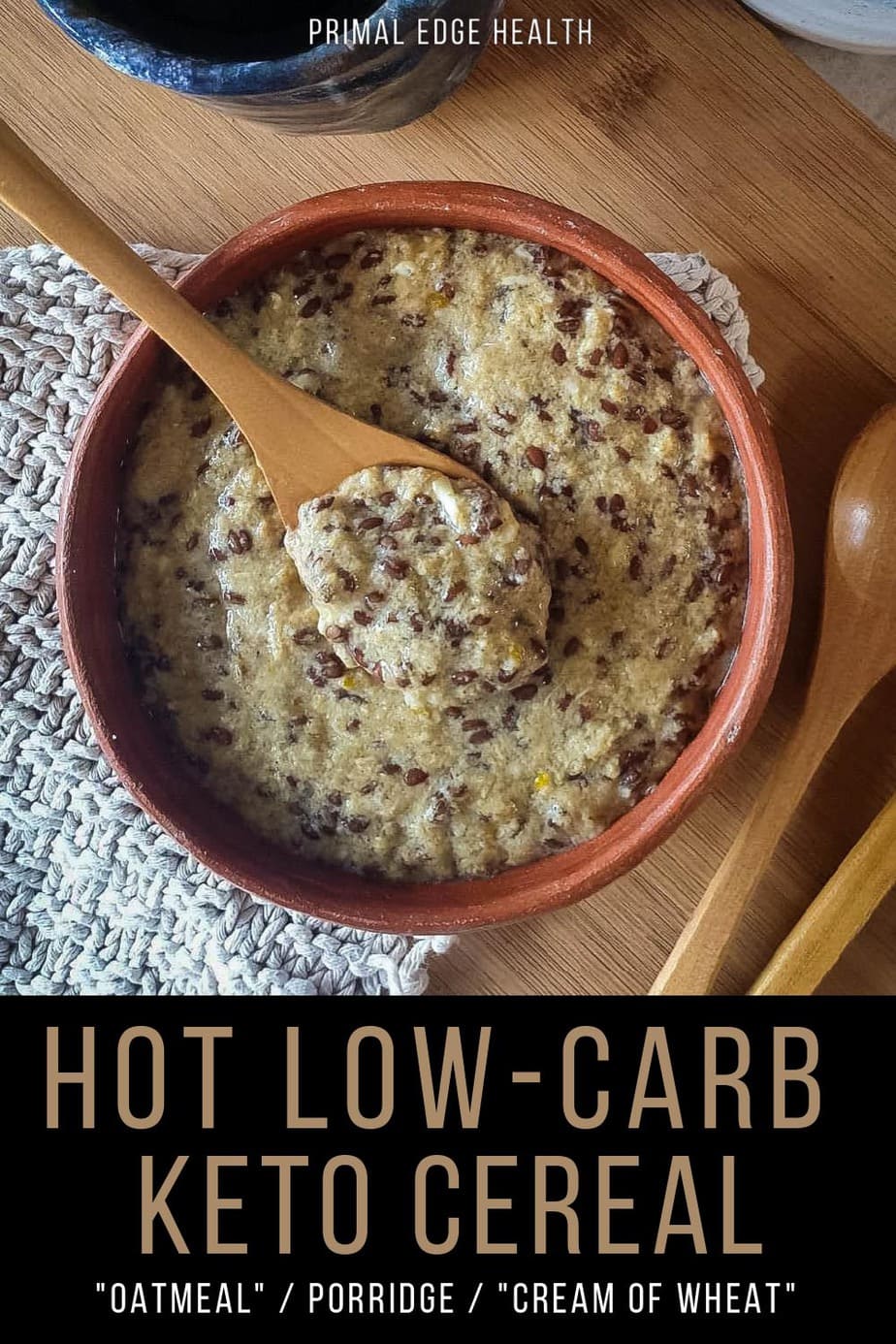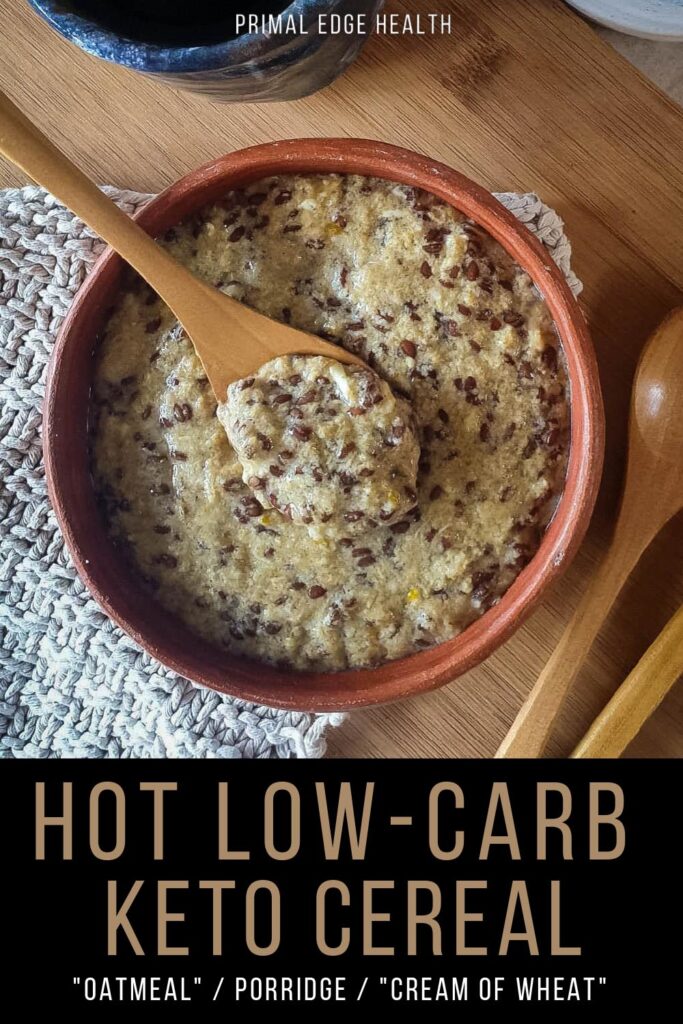 In efforts to have a well rounded mastery over keto cooking, I continue to try new recipes even when I don't have high expectations.
By now, I can discern recipes pretty well. I know how to identify the "click bate" ones, the ones that are really just a mixture of artificial sweeteners and cheese under the guise of "healthy keto".
I know how to modify the meals to maximize nutrient density and get my family to actually eat it. After writing two entire cookbooks, I am pretty confident in what I am doing!
Finally, a Keto Breakfast Cereal worth making
The thick and porridge base has a neutral taste and texture, similar to oatmeal. This makes it the perfect medium to pick up the flavors of cinnamon and vanilla.
Add in other ingredients like unsweetened shredded coconut, seasonal berries, almond butter, or sprouted pumpkin seeds for extra texture and nutritional content.
My five year old was hovering around eagerly asking for more. I mashed banana into her bowl and we discussed adding raisins, prunes, or a handful of the fresh blueberries we just brought home from the market in tomorrow's bowl. She is already looking forward to helping make this recipe again!
I usually make an omelette for breakfast, like the one you see in my "Day of Eating" video, and stuff it full of leafy greens from our garden or leftover vegetables from the fridge.
Typically speaking, I enjoy a large breakfast with substantial amounts of protein and fats early in the morning.
For me, breakfast is the biggest meal of the day. However, since not all days are the same, sometimes I'm not that hungry and just want something minimal. On those mornings, this keto breakfast cereal of chia, flax, and coconut is a great recipe!
Are we stuck in the breakfast box?
I have completely adapted to eating meats and veggies or fish and veggies for breakfast. I don't think twice about it but then after talking with a client or seeing other keto recipes online, I am reminded of how deep certain programs, based around wheat and grain, can run.
What's a good keto breakfast?
Ask Pinterest and it will tell you: cream cheese pancakes, almond flour waffles, cream cheese danishes, and sugar-free cinnamon rolls.
All of these are wanna be wheat and sugar recipes!
While it is cool to see these recipes become "ketofied", they are not sustainable breakfast meals and do not rise to Primal Edge Health standards of nutrient density.
Every once in a while they are ok and I understand trying them out if you are curious about different styles of keto food prep but these modified recipes based on junk food should not be considered daily staples.
Drawing inspiration from Cinnabun, the Costco bakery, and plates from IHOP will not shape a well-formulated ketogenic diet. They will be better than "breaking" a keto streak, "falling off the wagon", and eating the grain-based, sugar rich "binge" meals but ultimately, do not promote our ideals of meals built up from organic, local, whole foods.
A well-formulated ketogenic breakfast will have protein, fats, and fiber. It sounds simple, right? It is!
News Flash: Keto isn't Complicated! Save your time, money, and sanity!
More Keto Breakfast Recipes
There are so many great keto breakfast ideas to try! Many are ready in one-half an hour or less. Take a look at Low-Carb 30 Minute Meals for more family-friendly inspiration.
Here are some to get you started:
Browse through Healthy Cinnamon Recipes for more seasonal treats!
Craving more chia seed goodness? Try these Keto Chia Seed Pudding Recipes for delish ideas anytime.
Save