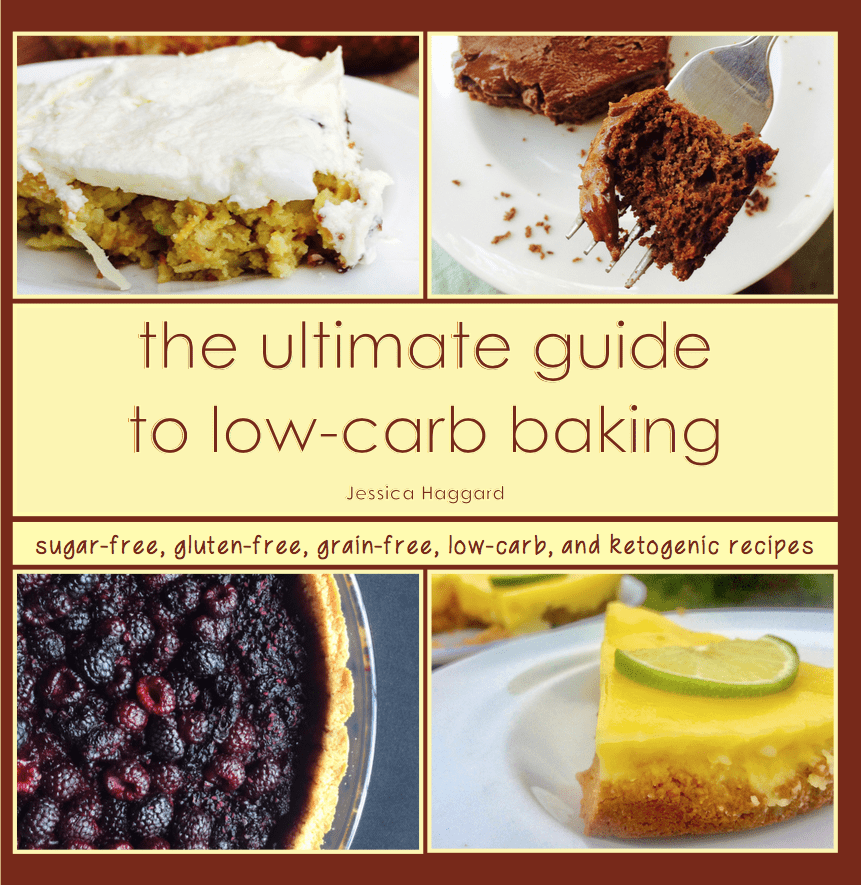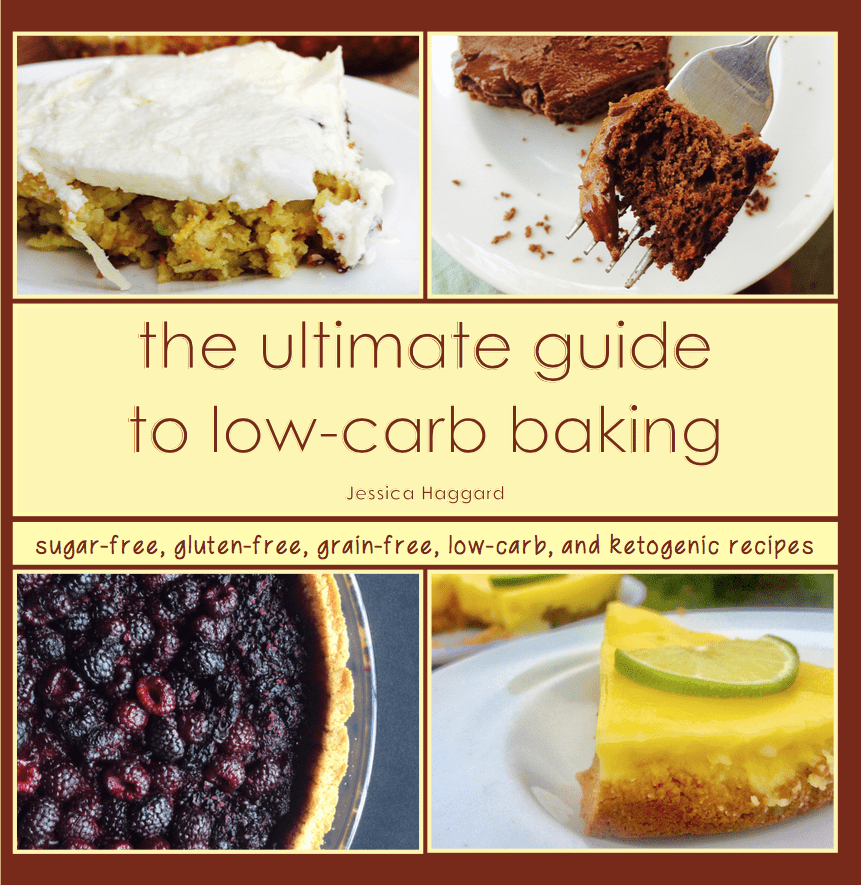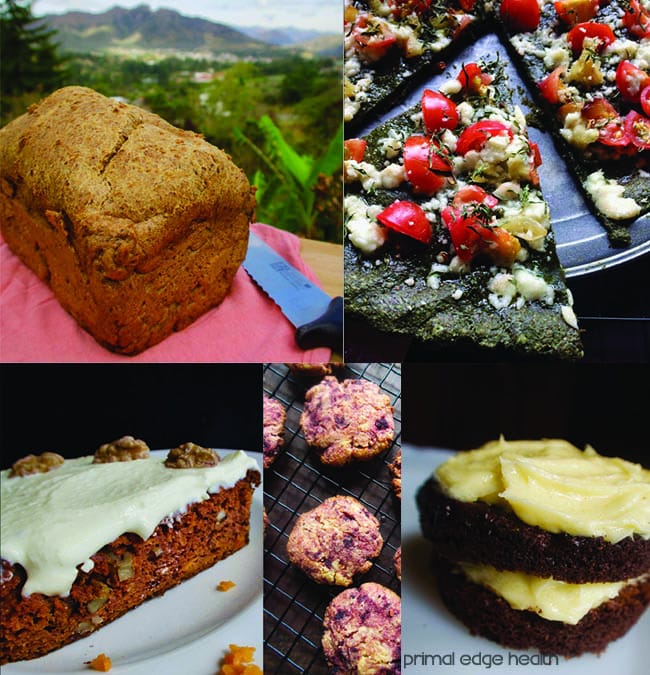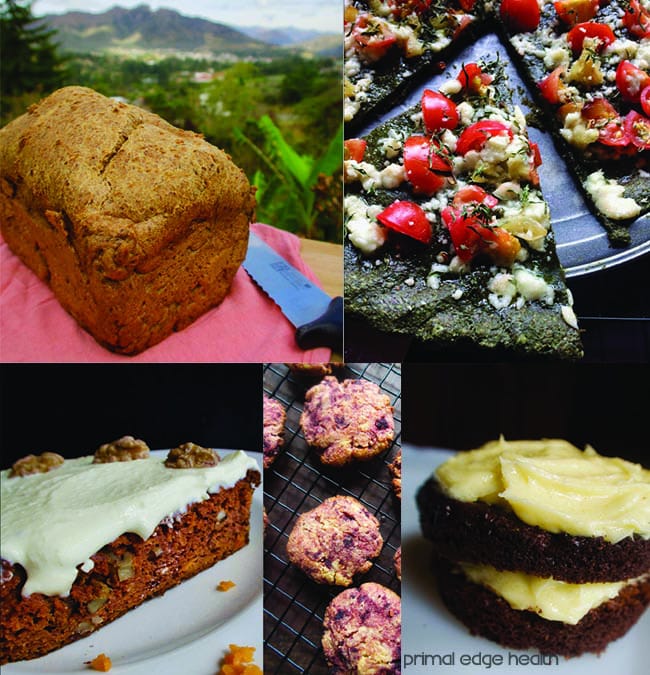 The Ultimate Guide to Low-Carb Baking is a complete breakdown for healthy baking on a ketogenic diet. The cookbook includes a thorough introduction to making oven-fresh goods on a ketogenic/low-carb diet, lists recommended equipment and ingredients, and presents kitchen tips and suggestions on how to maximize nutrient density in your recipes. The book is designed for individuals and families who enjoy breads, cookies, cakes and more but also want to maintaining a low-carbohydrate intake and/or follow daily ketogenic macronutrient parameters.
Breads, Buns, Cookies, Cakes and more
Share delicious keto-style baked goods with fiends and family, be prepared when sugar cravings strike, and feel confident in your diet! Having a resource for pie crusts, burger buns, sandwich breads and more will ensure that you never feel deprived or bored on a low-carb diet.
Use the "Quick Reference Guide" to easily find quick and easy recipes with simple prep. Kid-friendly, dairy-free and nut-free options as well as vegetarian and universal crowd pleasers for parties and holiday get togethers.
Adapt traditional recipes to ketogenic macronutrient ratios
Germinate nuts and seeds for optimal bioavailability and mouth feel
Prepare 100+ sweet and savory low-carb, high-fat, ketogenic baked goods
Decorate with ketogenic frostings and toppings
Mix and match flavors to inspire your own variations and adaptations
Low-Carb and Ketogenic Recipes
The Ultimate Guide to Low-Carb Baking has more than 100 recipes, many with full page, full color photographs. Each entry contains the serving size, prep and cook times, and complete macronutrient analysis calculated per serving.
Take a peek at some of our favorite recipes:
The BEST All-Purpose Keto Bread
Smoked Salt Keto Dinner Rolls
Toasted Sesame Seed Cauliflower Buns
Blueberry Scones
Fudgy Chocolate Chia Muffins
Mega Green Pizza Crust
Smoked Salmon and Ricotta Tart
Blackberry Lime Cookies
Chocolate Chip Zucchini Cookies
Carrot Cake with Cultured Cream Cheese Frosting
Macadamia Nut Coffee Cake
Chocolate Pumpkin Seed Cupcakes and Vanilla Buttercream Frosting
Savory Coconut Flour Pie Crust
Have your cake and eat it too!
Years of experimentation are poured into this 246 page ultimate guide. Jessica's book is a useful kitchen tool, guiding you through and beyond the early learning curve until you become the confident, competent baker you want to be.
As special as a double yolked egg…
The Ultimate Guide to Low-Carb Baking is the companion book to The Ketogenic Edge Cookbook: A Training Manual to Low-Carb, Ketogenic, and Paleo Cusine. Together, these two books are the cornerstone of practical dietary information and family friendly recipes for all keto and from scratch kitchens. These two works are united in the goal of helping individuals and families create sustainable, lifelong healthy habits and successfully maintain their desired body composition.
Save
Save
Save
Save
Save
Save
Save