Warn, soft and full of cinnamon flavor – this keto French toast is a great recipe to share with the whole family and 100% kid-friendly. With my easy keto recipes, you can make low carb versions of all your favorite high carb foods and still enjoy a keto diet!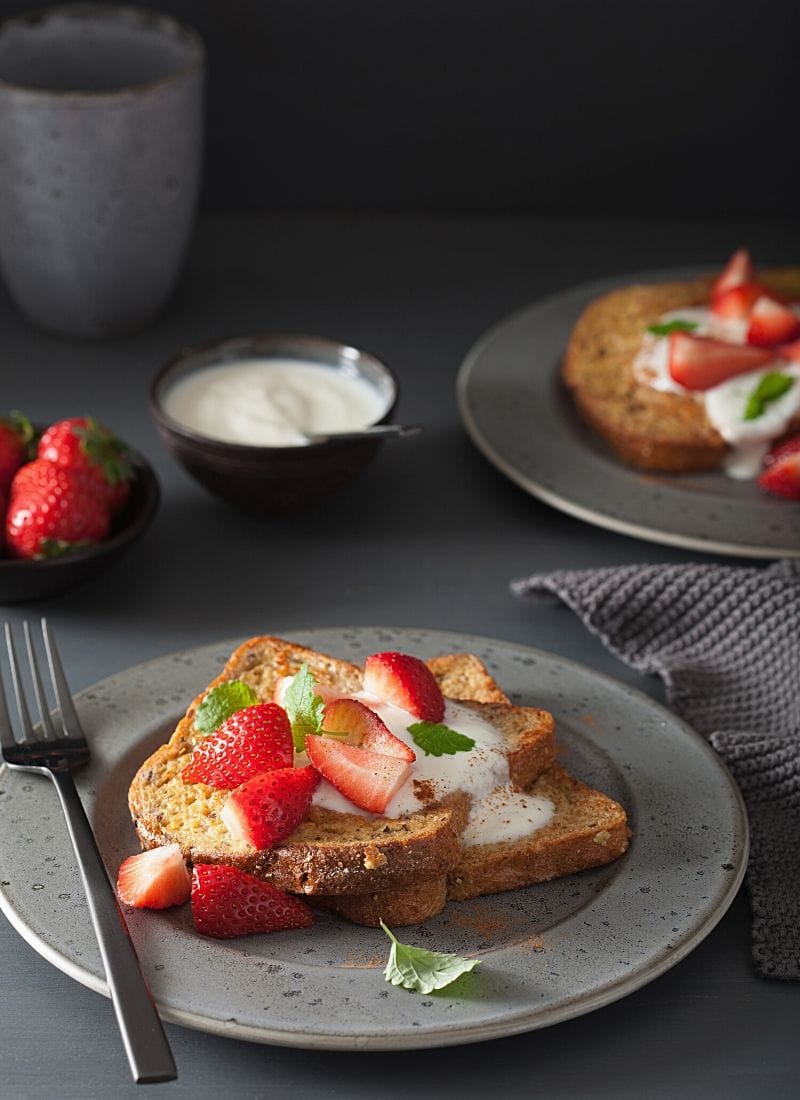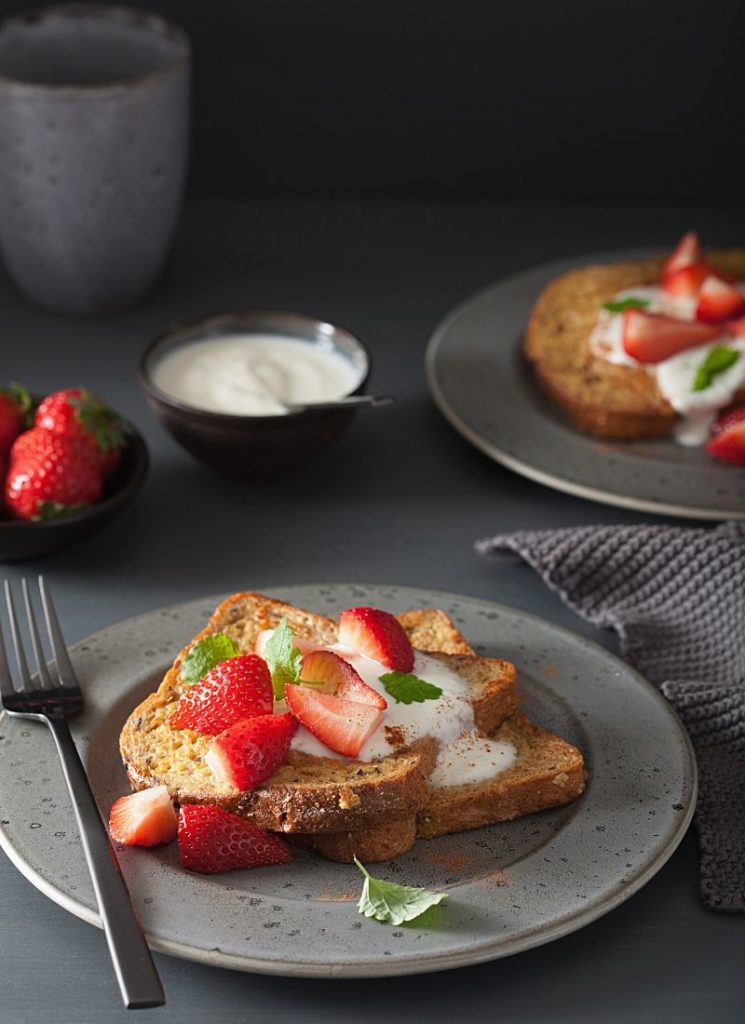 We love making grain-free, gluten-free low-carb alternatives for our whole family and sharing time together nourishing our bodies with real food.
French Toast was a dish Tristan and I shared together almost every time we went out to breakfast, years ago when we lived in Santa Cruz. He's been a staunch critic of the attempts I've tried before and never pleased until now.
With The Best All-Purpose Keto Bread, a few eggs and cinnamon, we can now make a delicious high-quality keto French toast and so many of our other favorite keto breakfast ideas!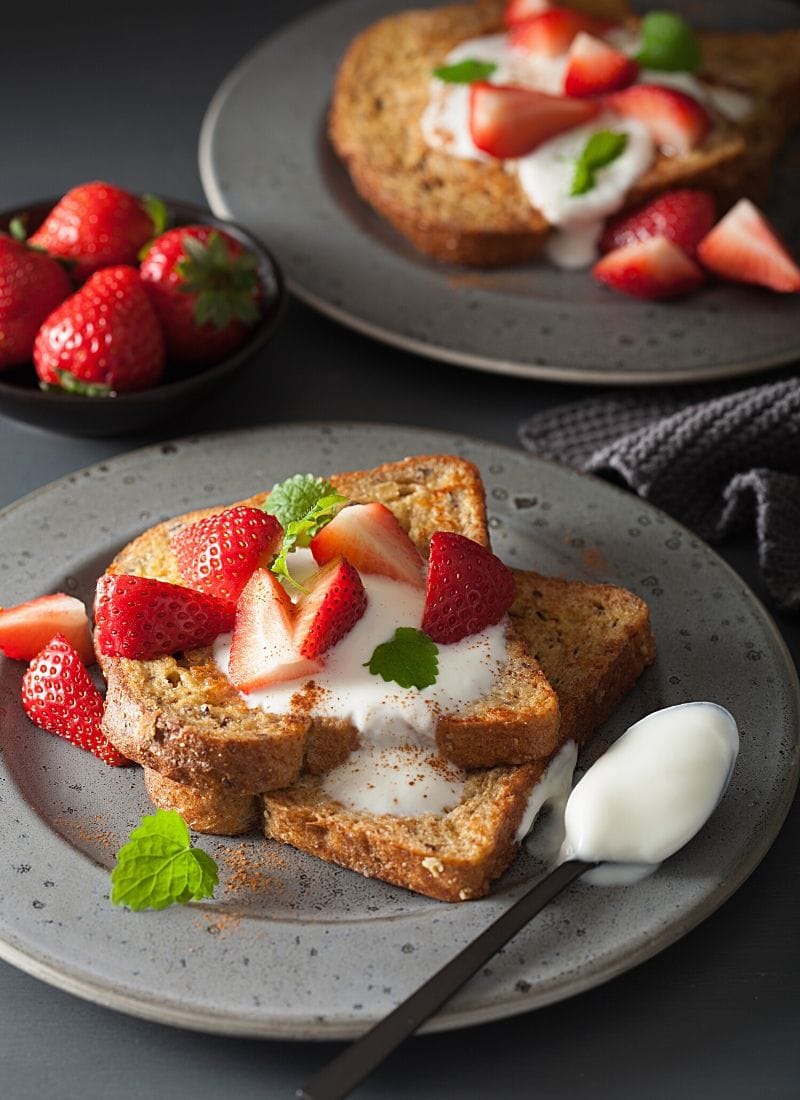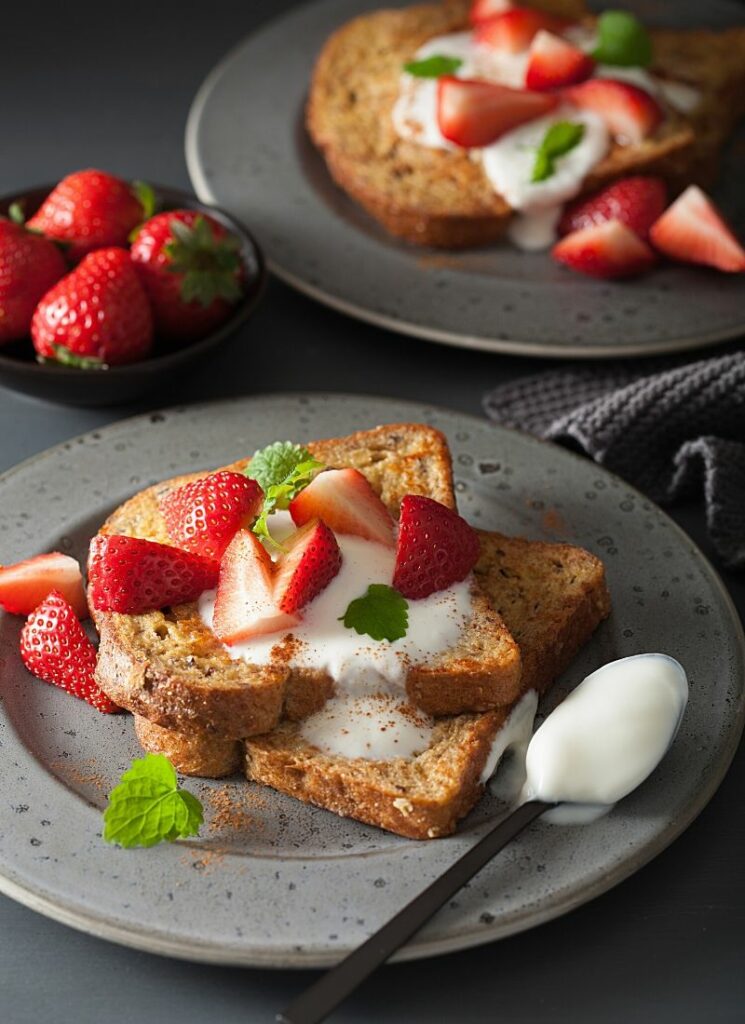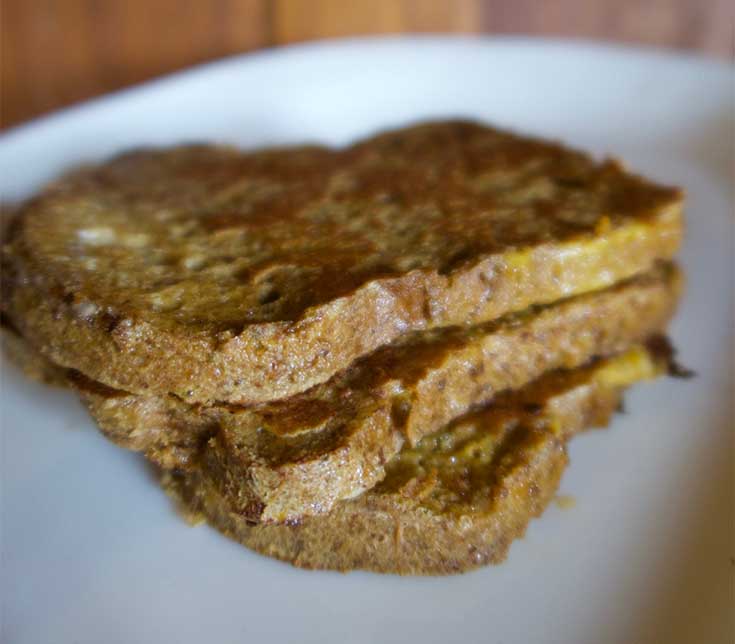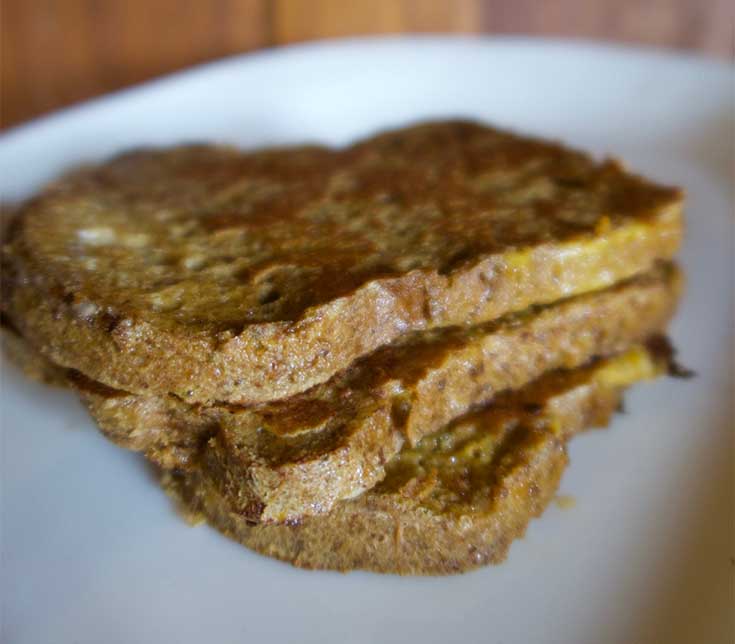 Our keto coconut flour bread tasted great but didn't hold together well. It got quite soggy after soaking and took a long time to cook on the pan. The slices had to be eaten with a fork and spoon, not even vanilla whipped cream could make up for the failed texture. The psyllium husk bread is by far the superior choice. The crust remains firm and crips while the inside soaked the eggy mixture and becomes soft and chewy after cooking.
Have you seen the Frostings and Toppings chapter from The Ultimate Guide to Low-Carb Baking?
There are so many delicious options to try! Serve keto French toast with:
Lemon Whipped Cream and fresh strawberries
Triple Berry Jam
Pumpkin Pie Whipped Cream and shredded coconut
Sugar-Free Vanilla Bean Syrup
Whipped Chai Spice Buttercream
After trying this keto French Toast recipe, be sure to make Coconut Flour Pancakes and Low Carb Waffles next!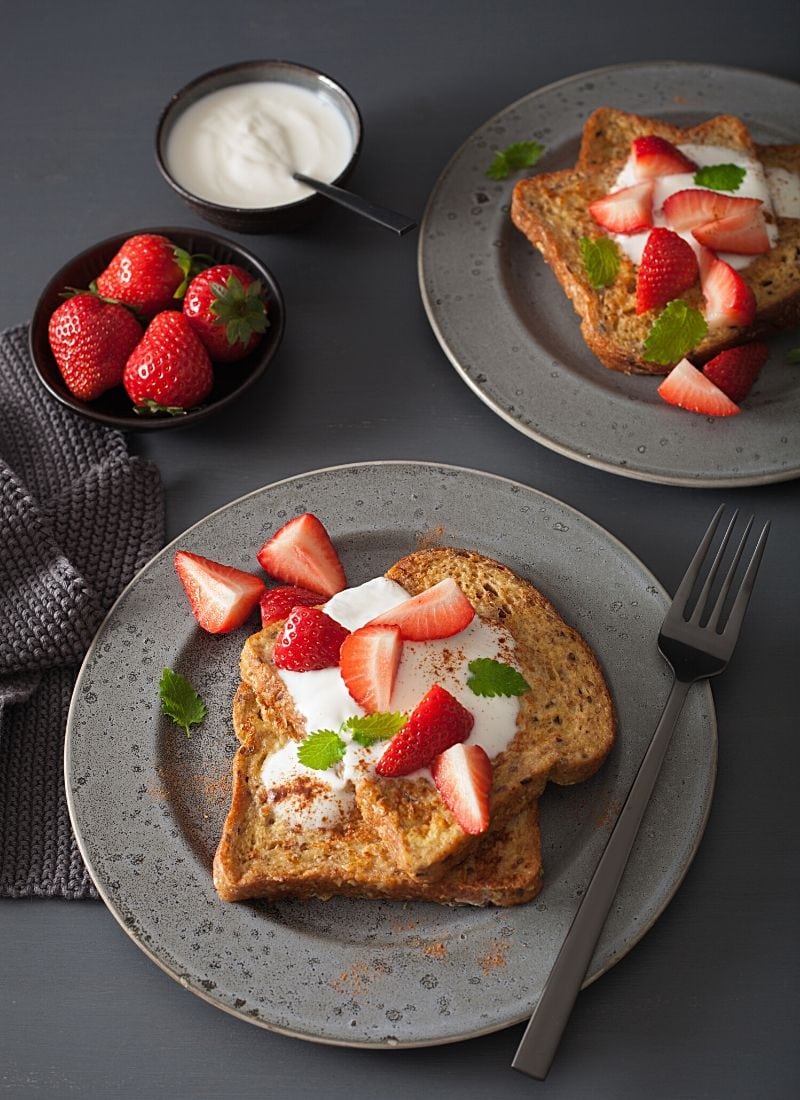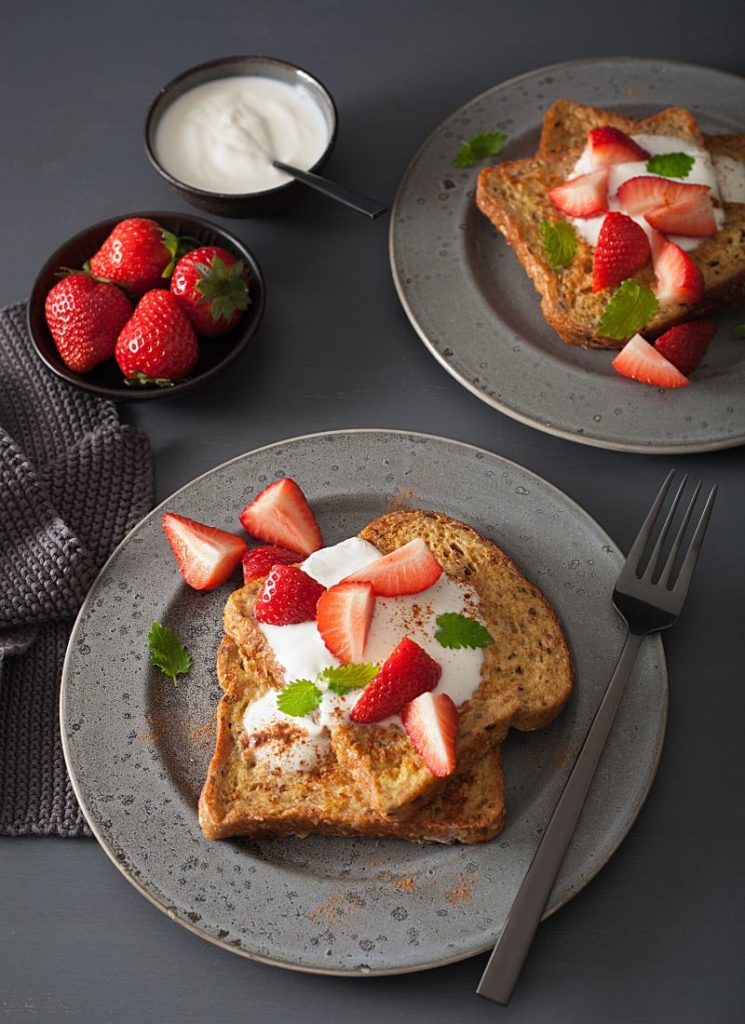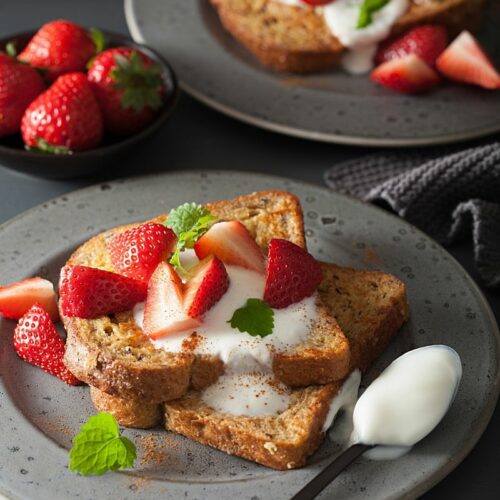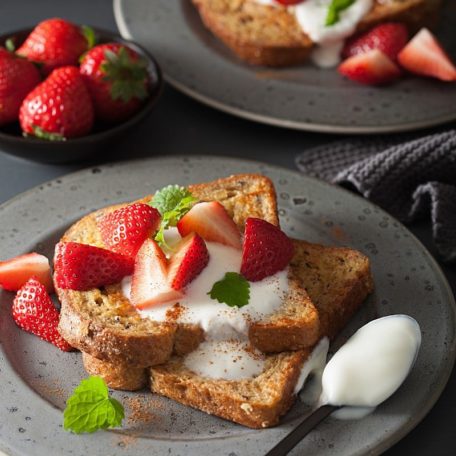 Keto French Toast
Enjoy a warm stack of keto french toast with your special sweetie or kids, this recipe is gluten-free, grain-free, low-carb and ketogenic.
Instructions
Slice the bread and set aside.

Whisk the eggs, milk, cinnamon and vanilla in a bowl.

Pour into an 8 by 8-inch glass baking dish. Arrange as many pieces of bread as will fit in the dish without over lapping. Leave to soak up the liquid for a minute or two. Flip and soak the second side for 1 minute.

Warm the oil over medium-low heat in a skillet.

Add the bread and pan fry for 2 minutes, until the egg mixture has cooked on the first side and become crisp. Flip and cook the second side.

Serve warm with butter, shredded coconut, whipped cream and strawberries.
Video
Nutrition & Macros
Calories:
46
kcal
Carbohydrates:
29
g
Protein:
1
g
Fat:
44
g
Saturated Fat:
4
g
Cholesterol:
3
mg
Sodium:
3
mg
Potassium:
31
mg
Fiber:
20
g
Sugar:
1
g
Calcium:
8
mg
Iron:
1
mg
To obtain the most accurate representation of the nutritional information in a given recipe, please calculate the nutritional information with the actual ingredients and amounts used, using your preferred nutrition calculator. Under no circumstances shall the this website and the author be responsible for any loss or damage resulting for your reliance on the given nutritional information.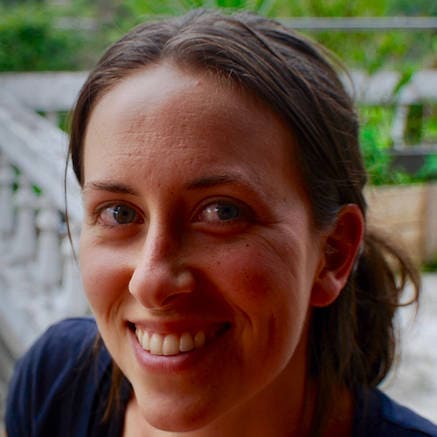 SaveSaveSaveSaveSave