12 ketogenic pancake recipes for a special Saturday morning breakfast or brunch. Enjoy easy keto recipes on your keto diet and stay focused on your health goals!
Fluffy, light, sweet and warm. These low-carb, ketogenic pancakes are everything you'd expect them to be.
Are Saturday morning breakfasts special to you?
Gather your crew around the table and dine on a meal of any one of these grain-free, sugar-free ketogenic pancake recipes.
12 Delicious Ketogenic Pancakes
Kitchen Tips for Ketogenic Pancake Recipes
Double batch and freeze with pieces of wax or parchment paper in between to prevent sticking. The pancakes separate easier with a paper divider, this way you can take out the exact number you want rather than the entire stack.
Serve hot from the griddle with lots of grass-fed butter and keto-friendly (sugar-free) maple flavored syrup.
Most of these ketogenic pancake recipes use coconut or almond flour for the base of the batter. Add some eggs and thin with a bit of liquid like nut or coconut milk. Whisk the ingredients together and pan fry small disks of batter in butter of coconut oil. Serve warm and eat immediately or save extras in the freezer for another time.
Each recipe is simple to make and sure to satisfy.
+ A Sneak Peek into The Ultimate Guide to Low-Carb Baking
The Ultimate Guide to Low-Carb Baking is a complete encyclopedia for healthy baking on a ketogenic diet. Enjoy breads, cookies, cakes and more while still staying in ketosis!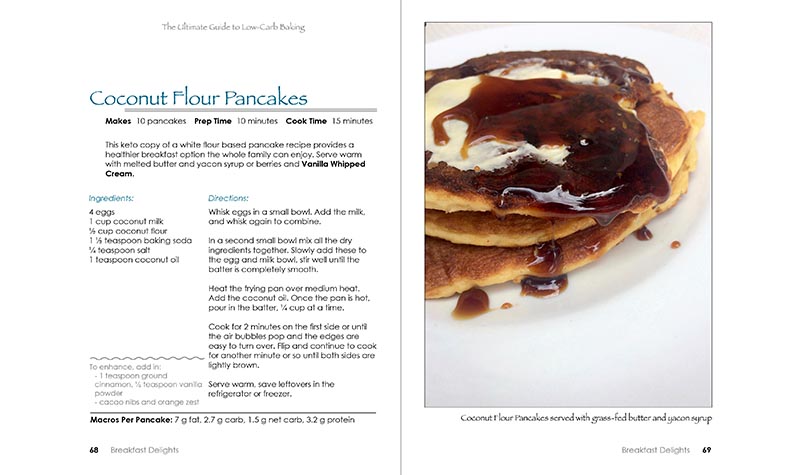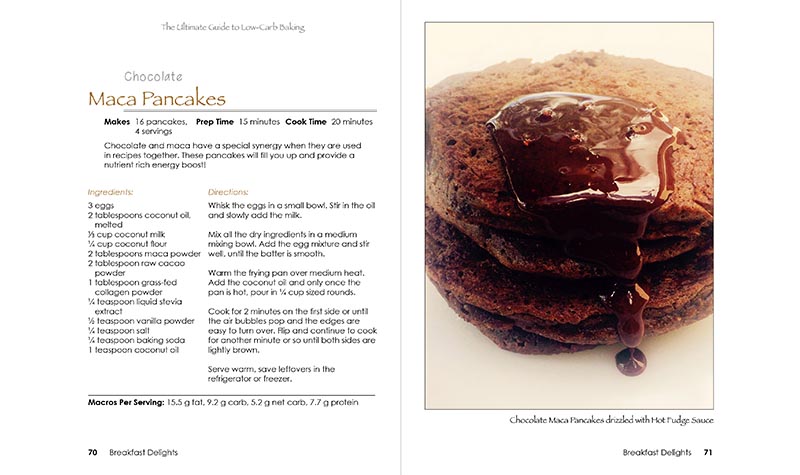 Like what you see? Learn more about sweet and savory baking on a Ketogenic Diet, in my Ultimate Guide to Low-Carb Baking!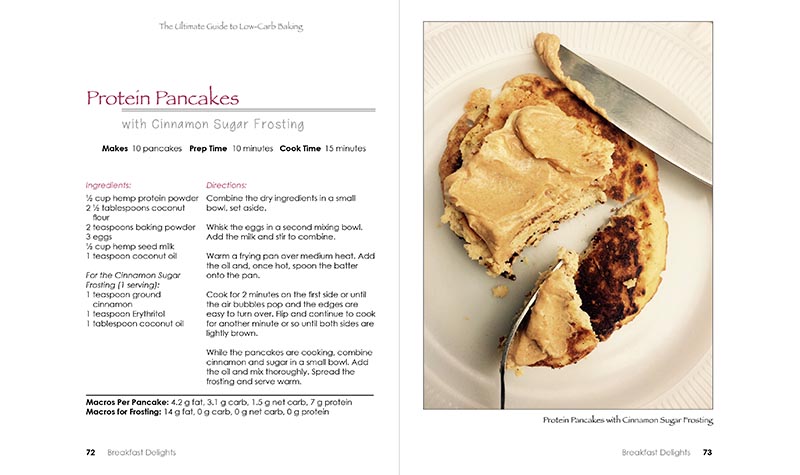 Pin it for Later