Share these keto pancake recipes with your family for breakfast this weekend. They are fluffy and light, just as you expect them to be. Serve a warm stack with butter melting on top. They are sure to be a hit with keto and non-keto dieters alike!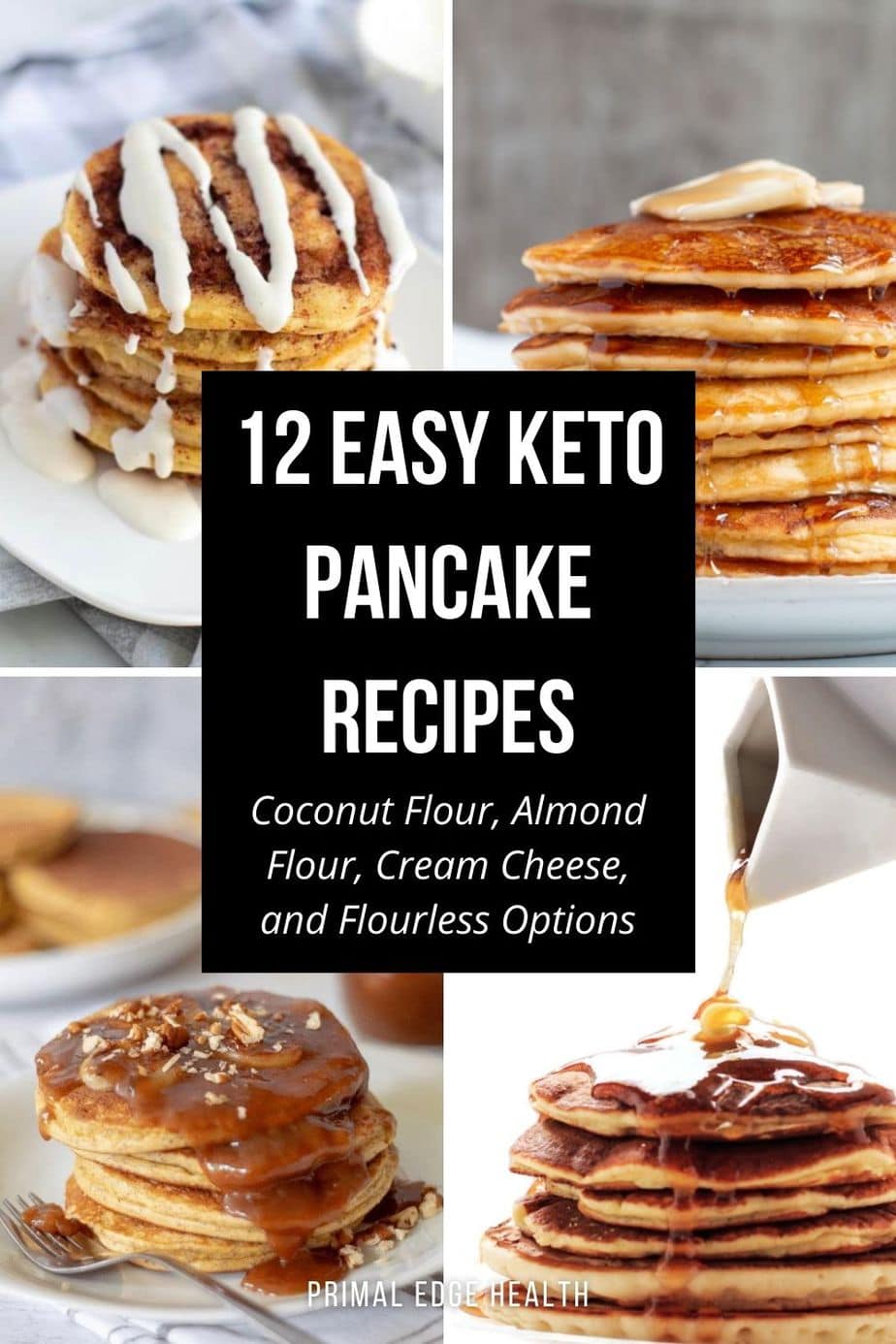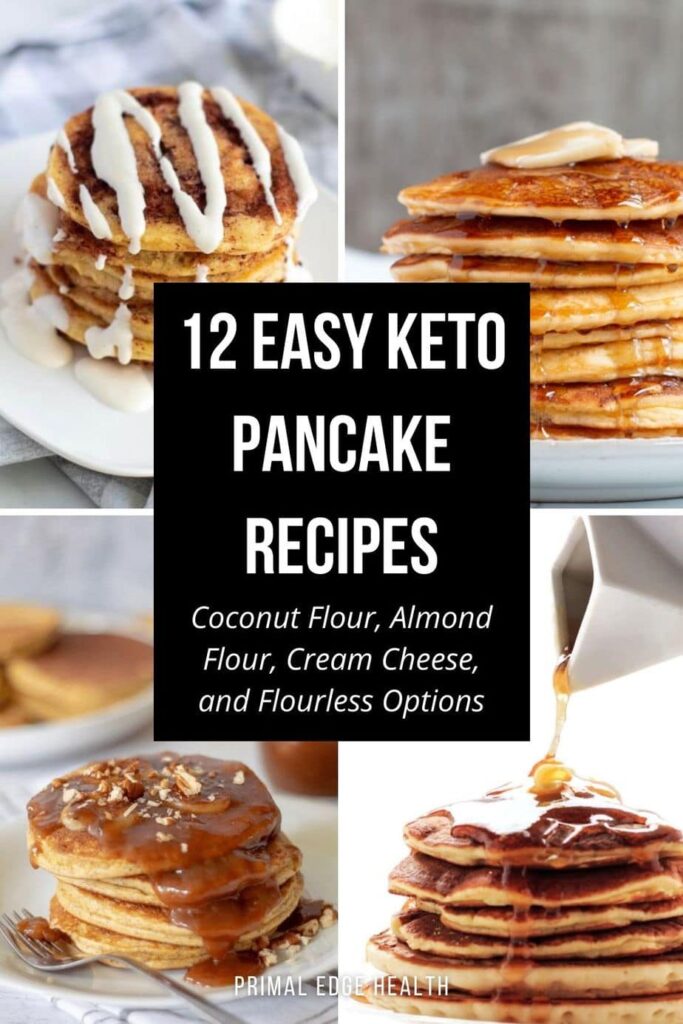 How to Make Keto Pancakes
The process for keto pancakes is similar to that of traditional wheat-based pancakes. The biggest difference is following a keto shopping list and using ingredients safe for a keto diet.
Begin by mixing the ingredients in a bowl or blender. Then, continue beating until the batter is completely smooth.
Most keto pancake recipes use coconut or almond flour (or both) as the batter base.
Thin the mixture with an egg or two and a splash of nut or coconut milk.
Warm butter or coconut oil in a frying pan over medium-high heat.
Next, scoop or pour out ¼ cup of batter at a time. Form small discs. Fry in the cooking fat until the edges firm and bubbles in the batter pop. Once you can slide a spatula under each pancake, flip and continue cooking the second side until it's golden brown.
Serve warm with butter and keto-friendly maple-flavored syrup.
Store leftovers for up to 3 days in the fridge.
Alternatively, freeze each pancake with a piece of wax or parchment paper in-between the individual pieces. Separating the discs helps so they don't stick to each other. You can easily pull out the exact number you want to reheat later.
I highly recommend meal prepping this in double or triple batches, then freezing leftovers for another day.
Save these recipes and add them to your printable keto meal planner or Real Plans meal planning app!
12 Keto Pancake Recipes
Choose a recipe from this list next time you have a desire for pancakes! From basic recipes to gourmet variations sure to impress the whole family, you'll get a kick out of trying all the different flavors.
A Sneak Peek into The Ultimate Guide to Low-Carb Baking
Here are 3 bonus recipes from my second cookbook, The Ultimate Guide to Low-Carb Baking.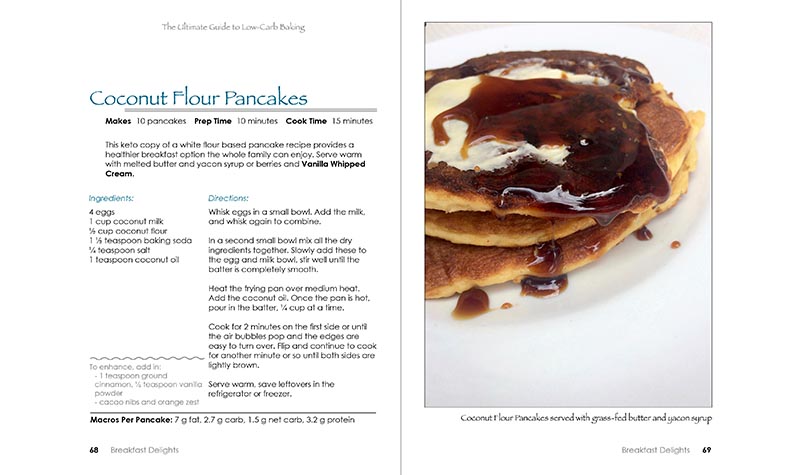 Now, I know technically pancakes are cooked on the stovetop and not baked. However, when I set out to make a complete encyclopedia for healthy baking on a keto diet, I knew I had to include them!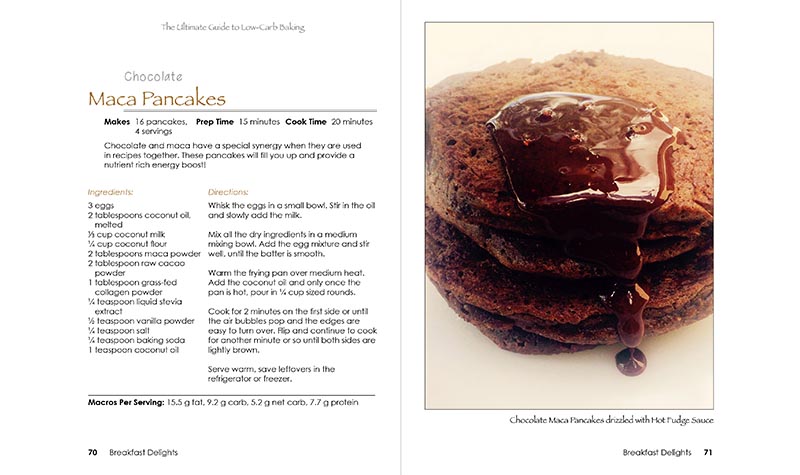 Enjoy all your favorite bread, cookies, cakes, and more on a keto diet! Of course, I include savory options like pizza crust, quiche, and chicken pot pie too.
Preview The Ultimate Guide to Low-Carb Baking now!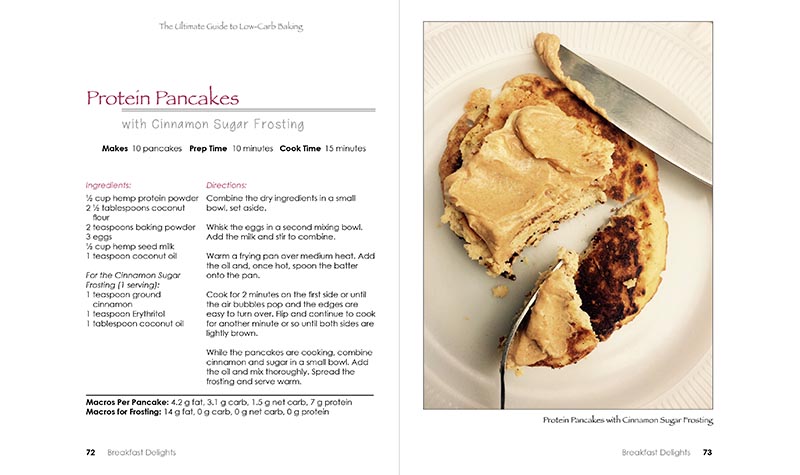 You're only a few clicks away from having nearly 250 pages packed with helpful info and simple keto recipes.
More Keto Breakfast Ideas
I highly recommend starting with the best keto breakfast recipes and then taking a look at the recipes below.
Feeling more like waffles instead? Make these Keto Lemon Cake Chaffles!