Fire up the grill or cook on the stove; either way, these bunless keto burger recipes are perfect for a summer cookout! From personal favorites like Spinach and Salmon Burgers to mini burger bites, these low-carb bunless burger ideas are some of the best ways to enjoy a hamburger without a bun.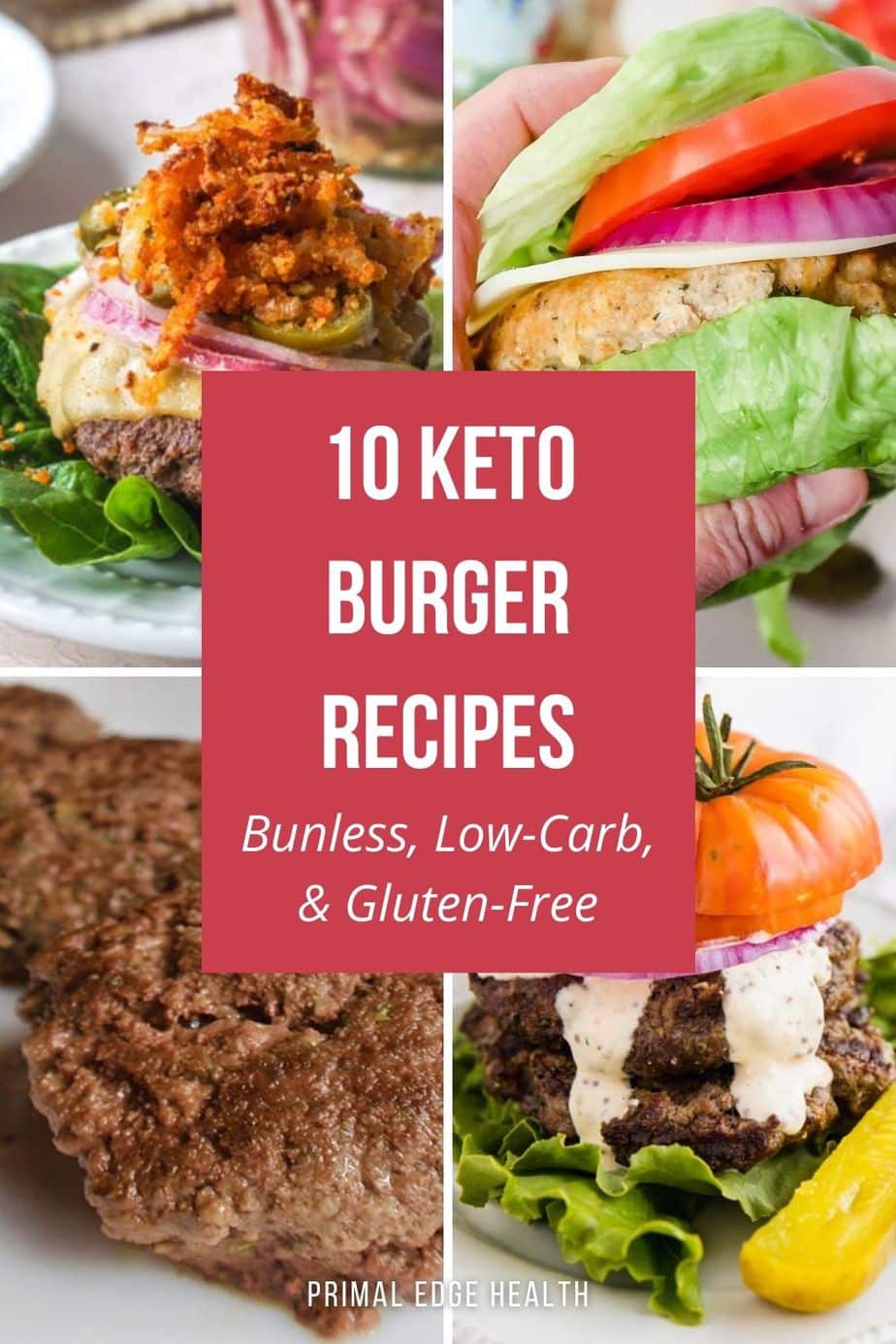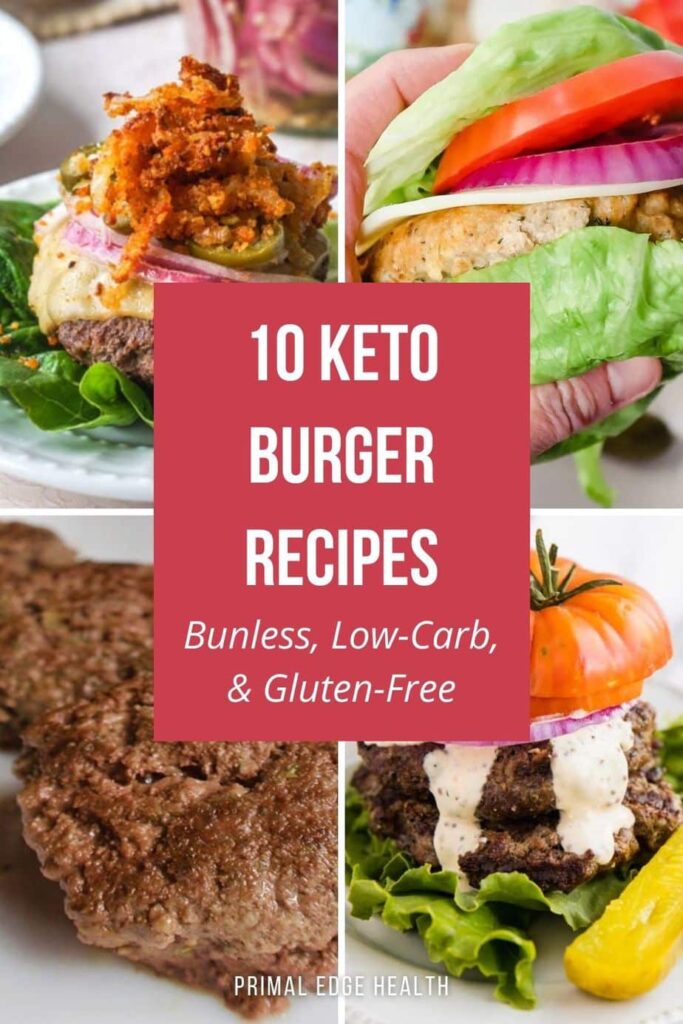 Are Burgers ok on a Keto Diet?
With a few simple modifications, hamburgers go from being a "no-no" food to the perfect option for anyone on a keto diet.
The biggest change is that we have to forgo the hamburger bun and French fries. Don't worry though, once you learn about these delicious low-carb options, making keto burgers is as easy as can be!
I recommend you review the Keto Shopping List to learn exactly which ingredients are keto-approved and which are off limits.
Thanks to the ingenuity of many clever recipe bloggers, there are several suitable gluten-free and low-carb keto bun recipes you can make yourself.
My favorite keto bun replacement is Keto Flatbread. You can also use Keto Buns (ready in 5 minutes!), or Soft Keto Hamburger Buns.
How to Make a Keto Burger
Browse through the recipes below, and you'll quickly learn how to combine a few essential ingredients into the perfect keto burger meal.
Use a grill or cook on the stovetop. Either way, low-carb hamburgers are a budget-friendly and family-friendly meal for lunch and dinner.
Keto burger recipes usually have the following ingredients:
What to Serve with Bunless Burgers
Dress up your meat patty with sauces and relishes.
These low-carb sides compliment burgers well too:
10 Keto Burger Recipes for Your Summer Cookout
Eating low-carb isn't boring at all. Look at all these healthy, homemade recipes you can prepare! Once you try these easy burger recipes, you'll never miss the bun. Each recipe is perfectly flavorful and filling just as it is.
More Keto Ground Beef Recipes
Don't stop here! Try all the delicious low-carb ground beef recipes you can! Many of these low-carb 30 minute meals are suitable for lunch or dinner.