These easy keto dinners with beef are sure to inspire your meal prep to a new level. With a collection of simple, easy-to-make meals, you'll be fully prepared to eat healthy, made-from-scratch meals all week long!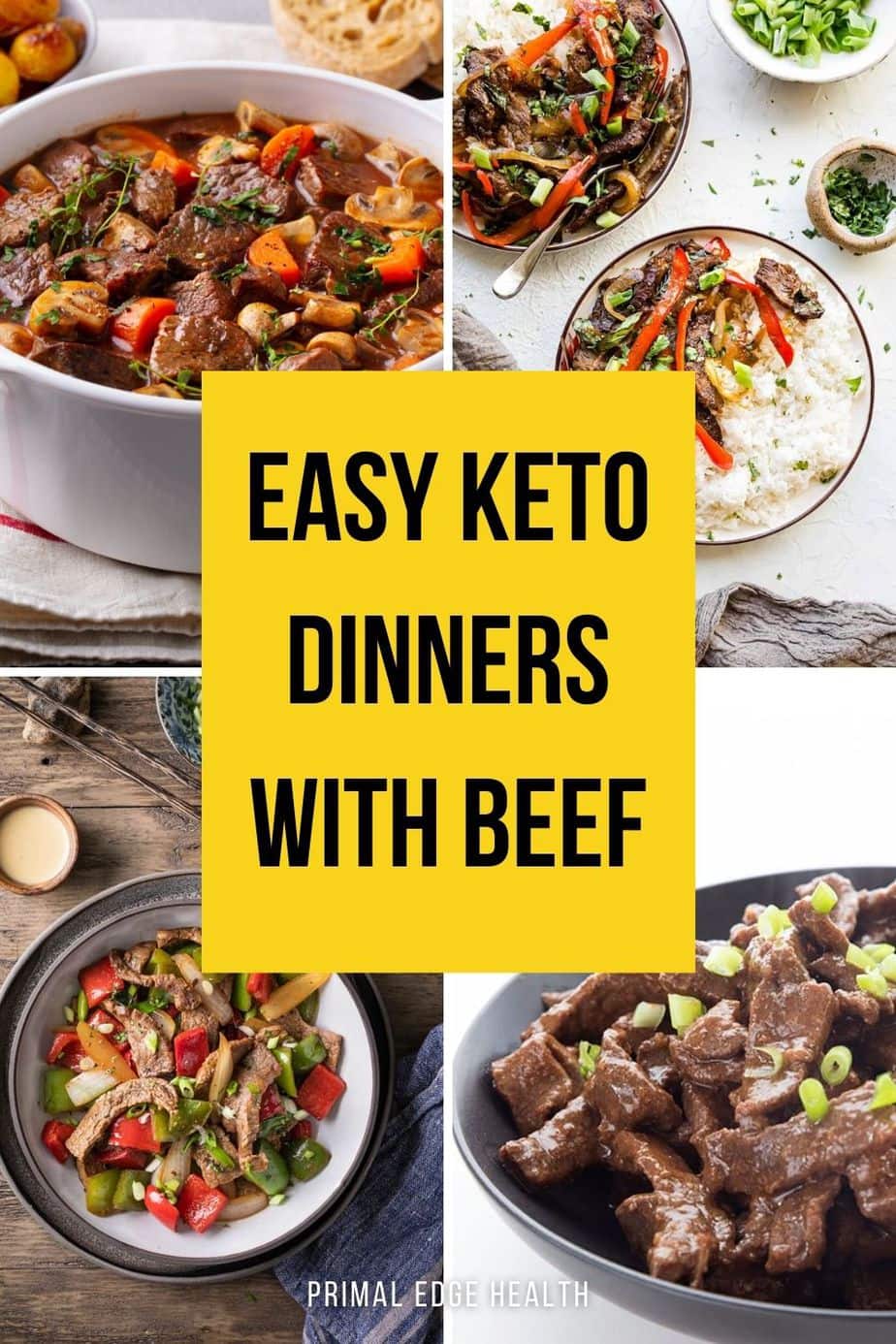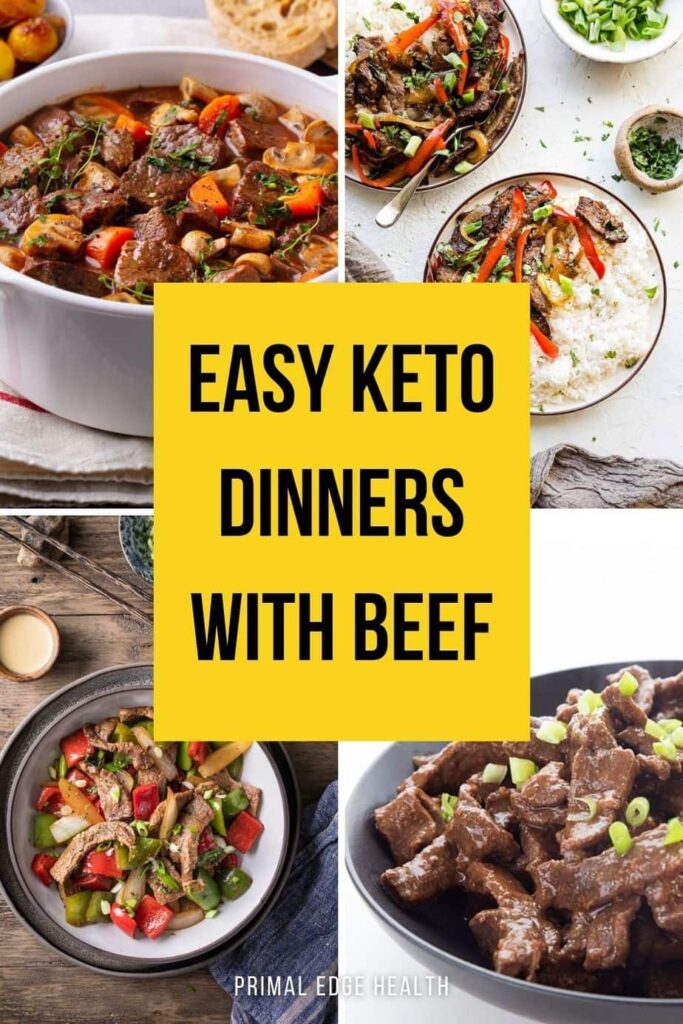 Keto Dinner Meal Prep Tips
I used to struggle with what to make for dinner on a keto diet. That is, until I started using a printable keto meal planner and apps like Real Plans.
Having the right tools at my disposal makes all the difference!
Beef is simple and straightforward to work with – ground beef, skirt steak, and other cuts included in the recipes below don't require fancy prep work. Make these dishes ahead of time or fresh, on-the-spot, right before you want to eat.
The majority of these recipes are ready in 30 minutes or less. Many are also freezer-friendly.
Rotate these keto dinner ideas with beef into your weekly meal prep schedule selection. Pick your favorites and enjoy them at least once a month!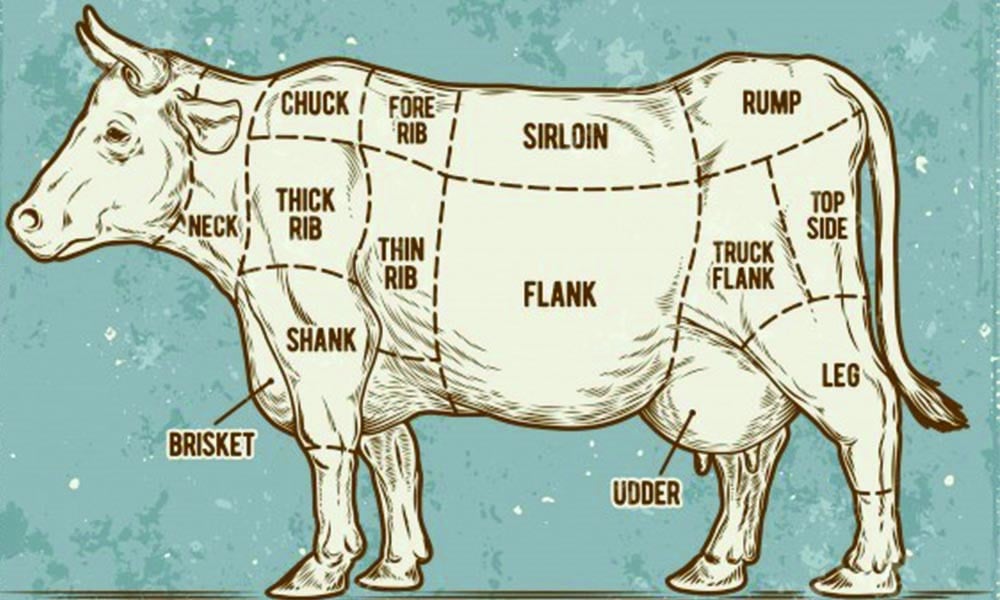 What to Serve with Beef for Dinner
Most dishes here are made ready to serve. They are all healthy combinations of low-carb vegetables and beef.
If you enjoy sides or want to stretch the recipe across more servings, I recommend adding a side salad. My personal favorite is something simple: lettuce, tomato, avocado, mushrooms, and a vinaigrette. Toss it all to combine and serve!
You might also like these low-carb side dishes:
Bookmark or pin this list of easy beef dinner ideas and return whenever you need some new recipe inspiration!
Easy Keto Dinners with Beef
I hope this collection helps smooth out any kinks in your weeknight dinner food prep. There are many great dinners with beef out there. These are a few to get you started. Happy cooking!SaveSaveSaveSaveSave
More Easy Keto Dinners
Don't stop here! Try all the delicious low-carb dinners and easy keto recipes you can!