Use a printable Keto Meal Planner to simplify your meal prep and planning on a keto diet. This packet is decorated with colorful watercolor images designed to keep you inspired and focused on your goals.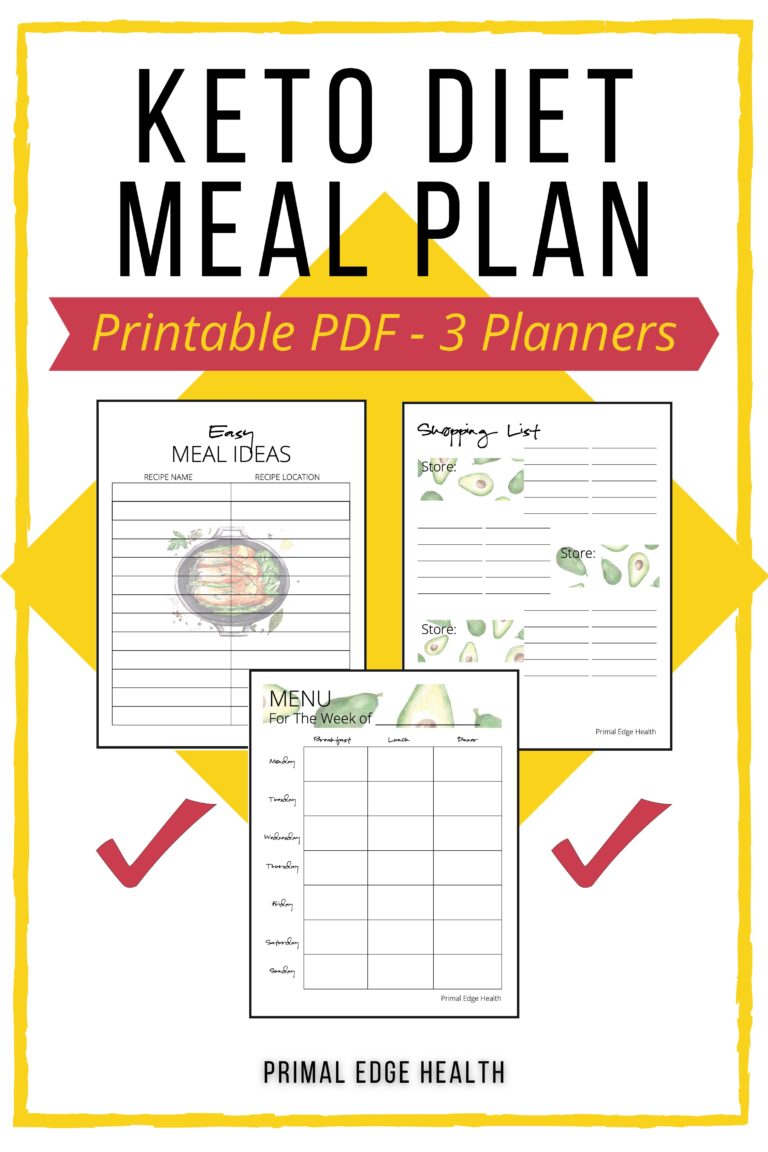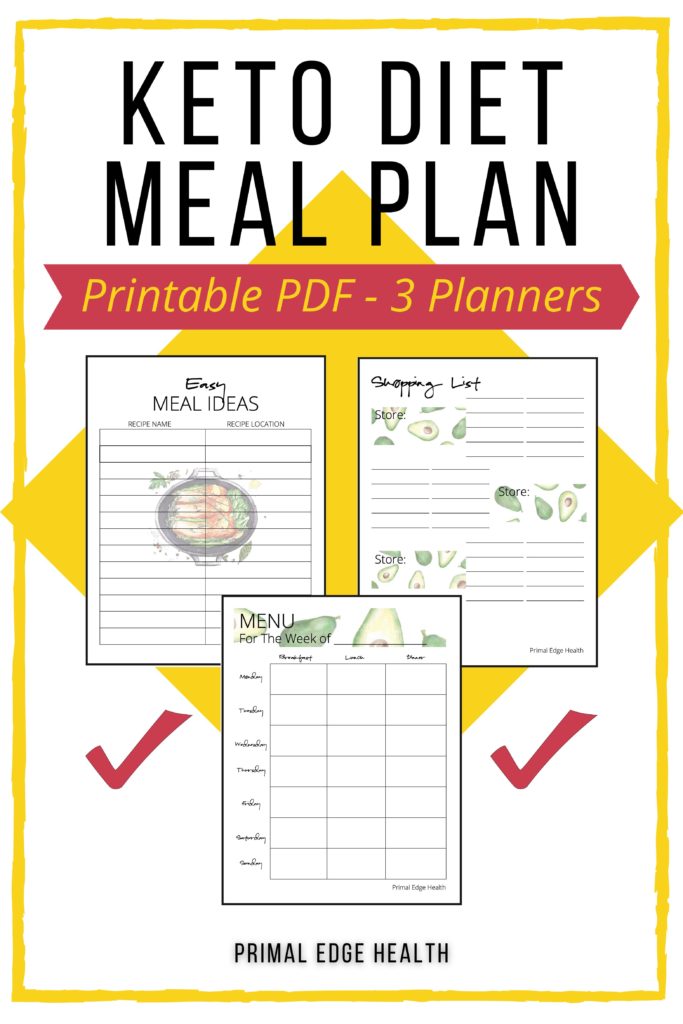 If you're new to keto and need a place to log your meals or if you are a long-time veteran who enjoys an organized approach to meal planning and prepping use my printable Keto Meal Planner to organize your shopping and easy keto recipes.
There are 3 unique designs designed around weekly plans, favorite recipes, and shopping.
These templates can be used anywhere in the world, for any season, and in any month of the year.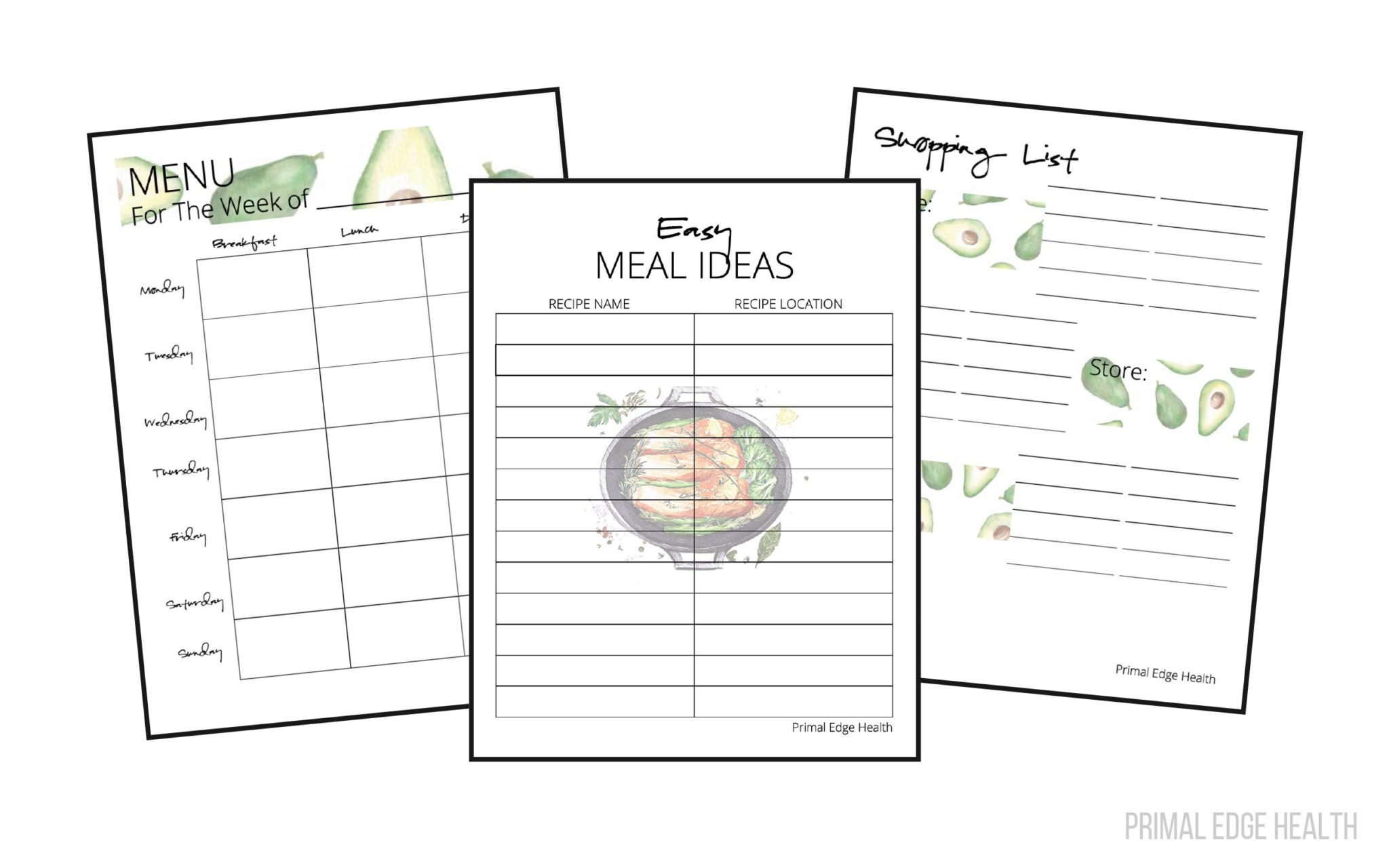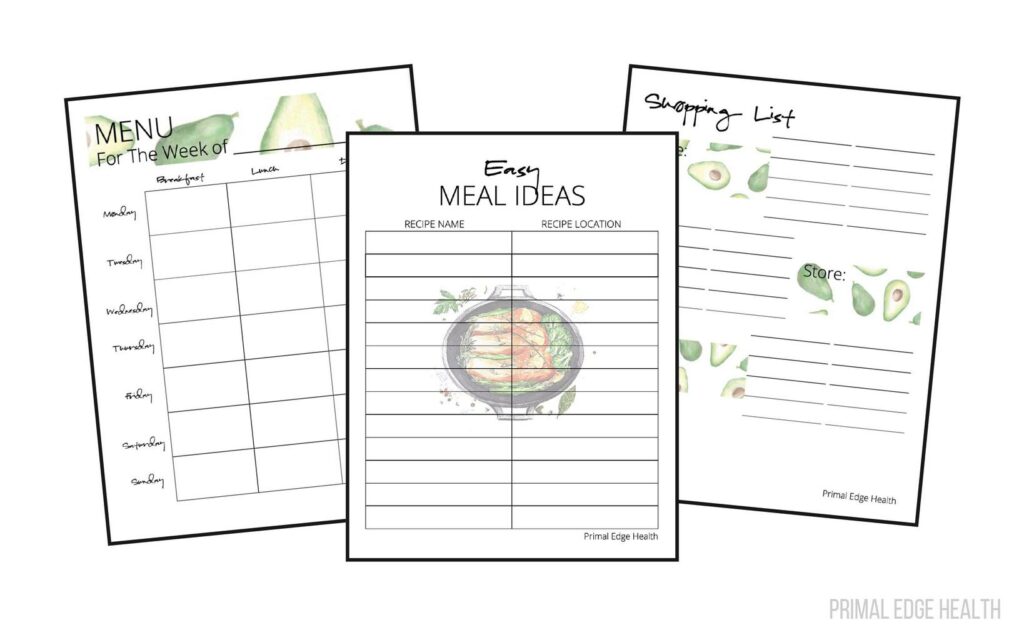 My Printable Keto Meal Planner includes blank templates for:
Weekly Menu (by day and meal type)
Easy Meal Ideas
Shopping List by Store
I adore printables and use them for many purposes in our home.
My meal planning, homeschooling, and homemaking routines run so much more smoothly when I can write things down, track, and keep the ideas organized.
How to Use Your Printable Keto Meal Planner
Print out as many copies of each individual template as needed, store in a meal planning binder/folder or full household command binder.
Laminate your favorite pages or store them in plastic page protectors for easy, reusable access. With a fine tip dry erase marker, write down your weekly or monthly menu. Wipe clean at the end of the time and start again fresh.
Customize all of the weekly or monthly planners for any month or year.
Fill your planner and strategize with other healthy meal prep ideas.
I hope this packet is as useful to you as it is to me!
Are you already a meal planning pro or is this your first time? How do printables help your planning and organizing?