More than 85 ingredients are listed with macros for common keto foods in an easy to read, printable Keto Food List.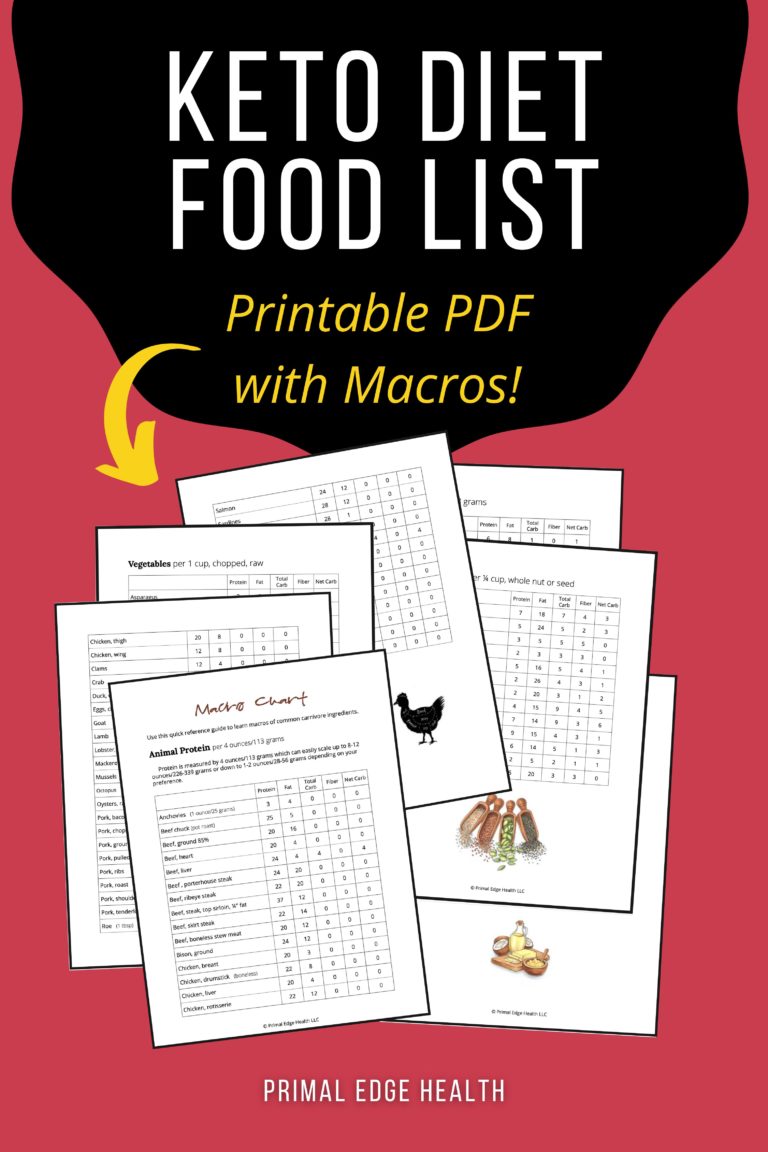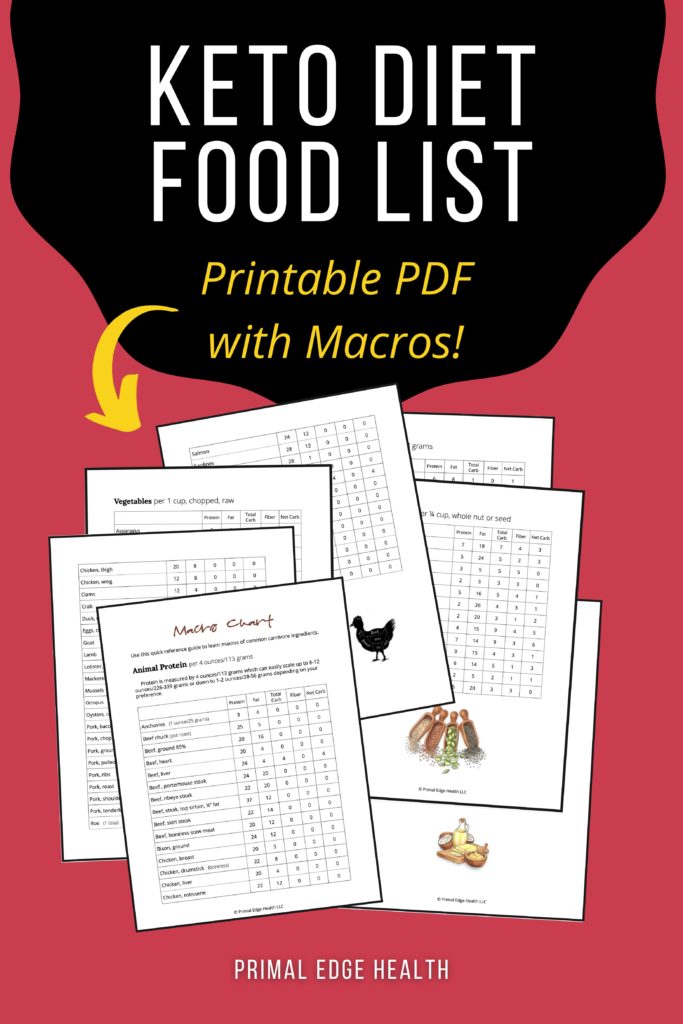 Everyday ingredients are separated into categories of protein, fats and oils, vegetables, nuts and seeds, and dairy. The list is based on my Keto Shopping Guide with grams of protein, fat, carb, fiber, and net carb.
When I started a keto diet more than half a decade ago, I didn't have a clue about macros!
If you feel like you're in the same boat and not sure how to make numbers out of the food on your plate, rest easy. I want to give you this chart as a quick reference cheat sheet to make your keto journey easier.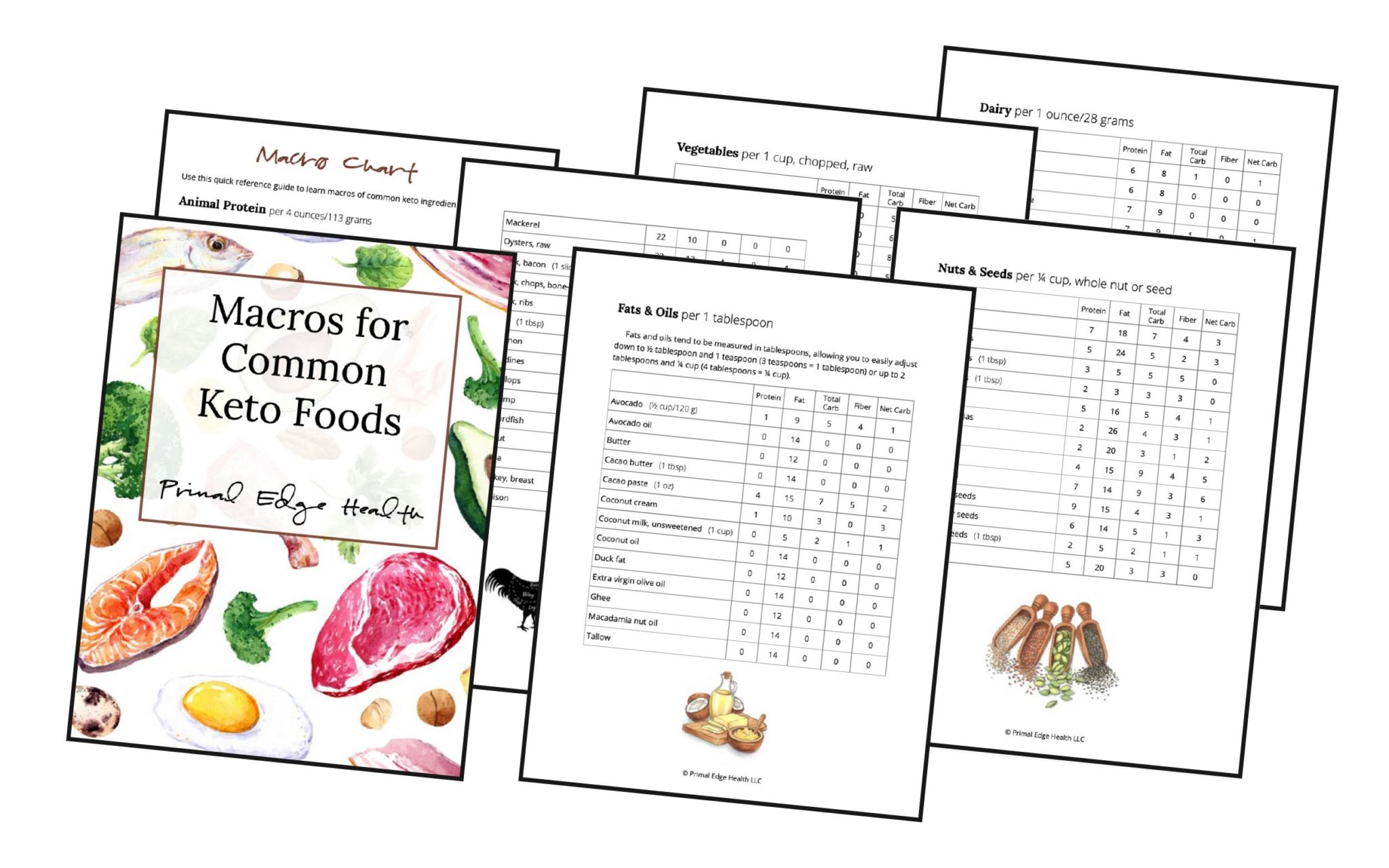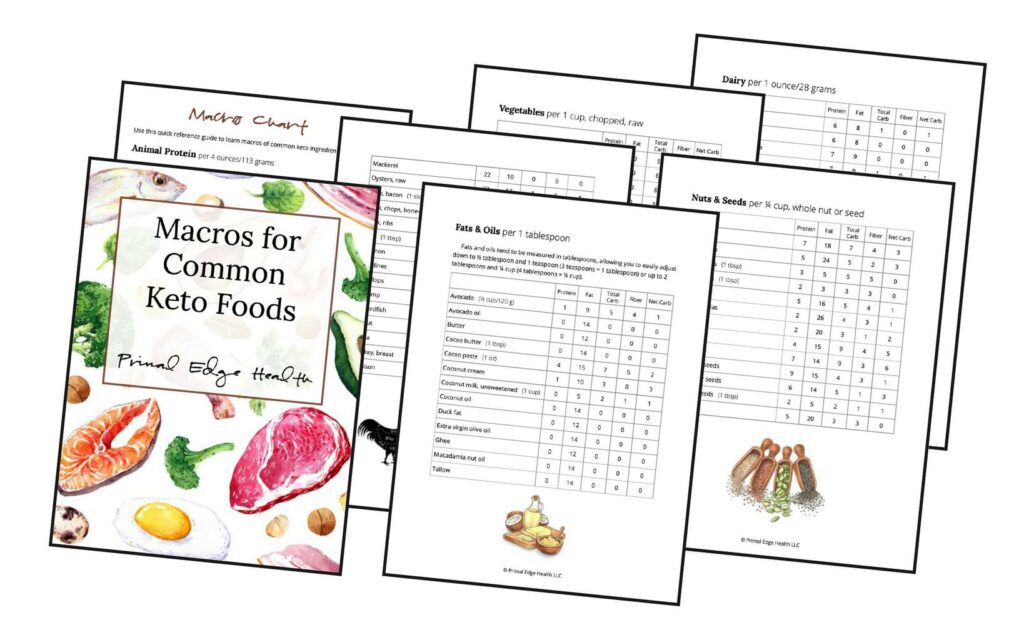 Keto Diet Food List with Macros
This is a resource I usually just share with our clients but after seeing how it can help so many people, I want to share it here with you too!
I highly recommend you begin by tracking macros by hand rather than an app on your phone.
Tracking by hand might seem like a pain but many find that it is actually easier than they thought and sets them up for long-term results better than internet based apps do.
Consistency will be your friend!
If you keep your daily meals simple and made with similar ingredients, you will likely find that you have memorized each food's macros after writing them out for a few days. Once you have the information committed to memory, transitioning to intuitive eating and eyeballing portion sizes is pretty doable. This knowledge allows you to take a keto diet and make it your keto lifestyle.
Weighing and tracking for food doesn't need to happen forever but it is an important step to take in the beginning. If you have question on how to set your keto macros for fat loss, our Guide to Keto Macros can help.
Do the work for your first few weeks and then you will have a foundation to stand later on. With any new diet change comes a necessary change in habits. Train your body now so you don't have to correct later.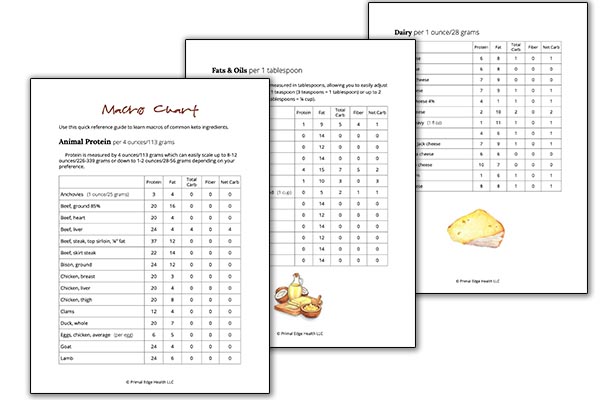 If you're reading this after being on keto for a while, it's not too late! Start tracking and you'll learn the right amount of food you need soon enough.
It's quite liberating once keto food prep is normalized within your lifestyle and you can properly judge your portions without the scale. This skill makes eating out pretty simple too, you'll know how much protein to ask for and if you need extra fat added or not. If the plate is served to you supersized, you can divide it appropriately and save the rest for another meal.
I hope this chart helps you!