Use a Carnivore Diet Meal Planner to simplify your meal prep and planning. This packet is decorated with colorful illustrations of meat designed to keep you inspired and focused on your goals.
If you're following a carnivore diet you know the approach is pretty simple. In fact, it's as simple as a diet could ever be!
Eat meat, drink water (and we recommend a liberal dose of salt).
So why plan?
It takes some time for our new patterns to become ingrained and normalized. Planning your meals provides visual cues that say "yes, you are on track – keep going!".
There are 10 unique designs in the Carnivore Diet Meal Planner designed around weekly and monthly plans, favorite recipes, and shopping.
These templates can be used anywhere in the world, for any season, and in any month of the year.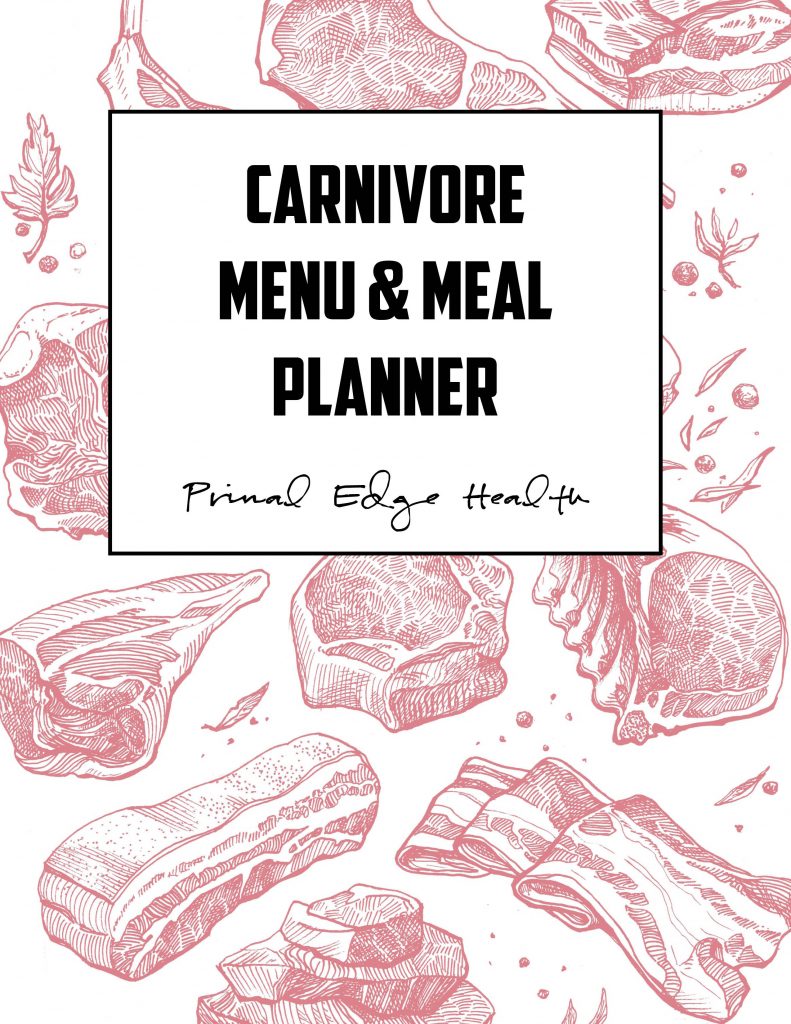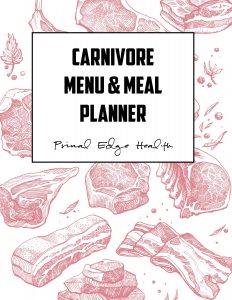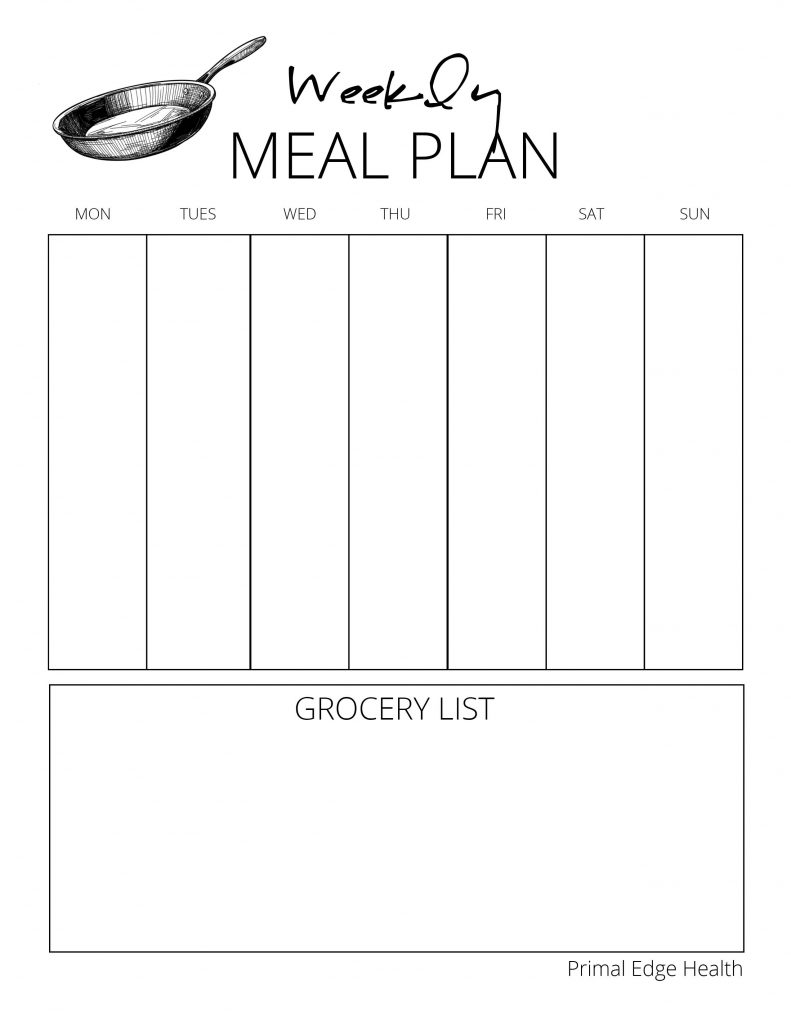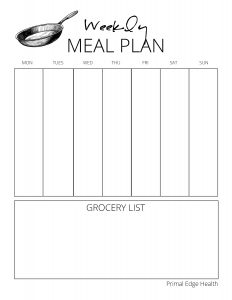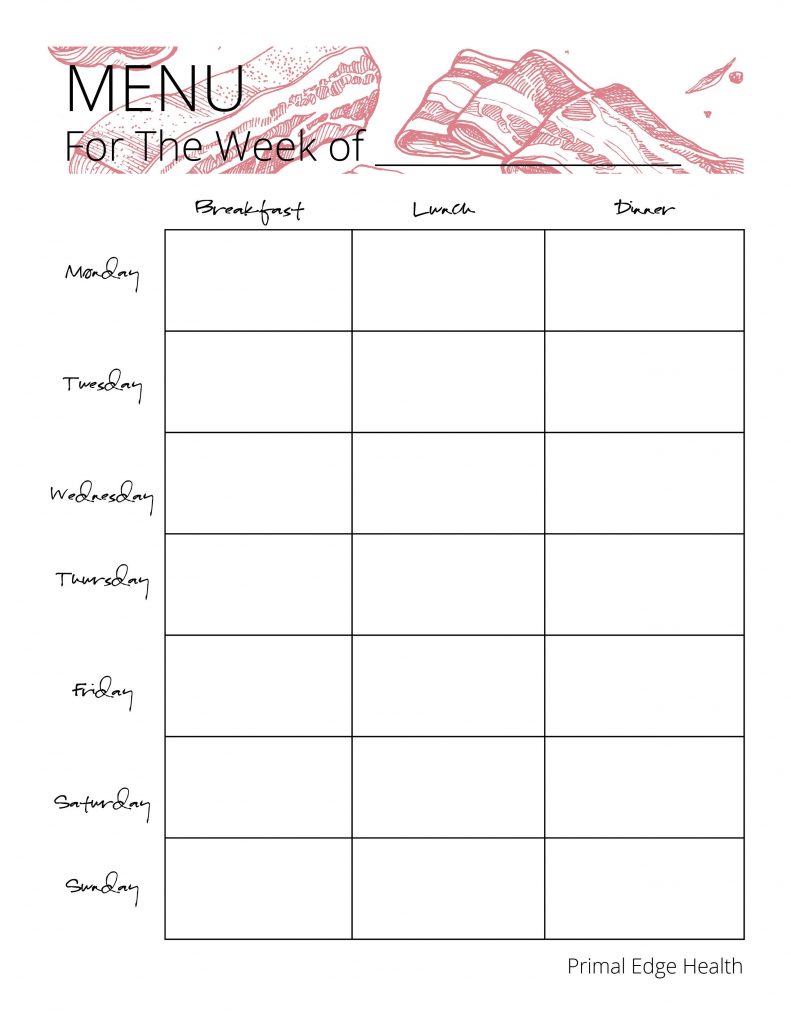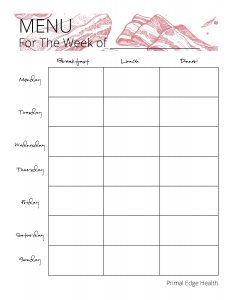 My Carnivore Diet Meal Planner includes blank templates for:
Weekly Meal Plan with Grocery List
Weekly Menu (by day and meal type)
Monthly Meal Plan with Grocery List
Last Minute Meal Ideas
Make Ahead Meals
Easy Meal Ideas
Breakfast, Lunch, and Dinner Master Lists
Grocery by Section
Master Shopping List with Menu
Shopping List by Store
I know first hand, the hardest part about any diet are the times I don't have my next meal planned. Thinking I'll just wing it, I walk to the kitchen and start gathering ingredients then realize how hungry I am and end up settling for something that is easy and almost always off plan.
Meal planning keeps me excited about the food and makes me feel like I'm on top of my game.
This planner is an excellent companion to The Carnivore Cookbook and (FREE) Carnivore Shopping Guide!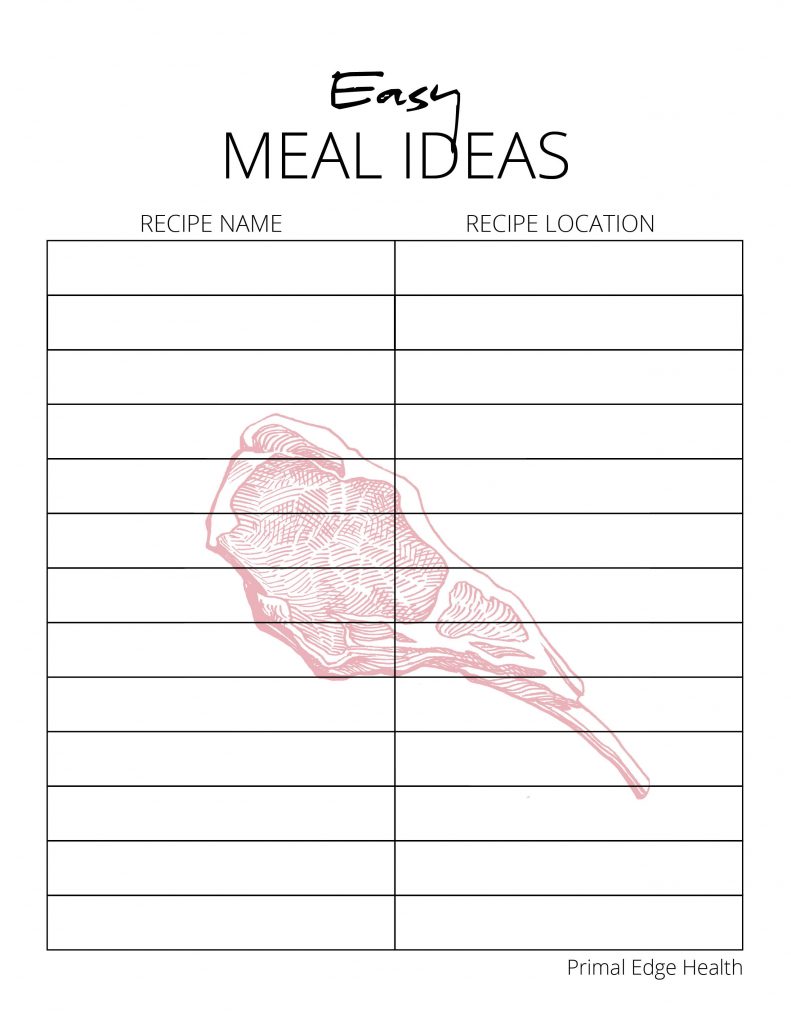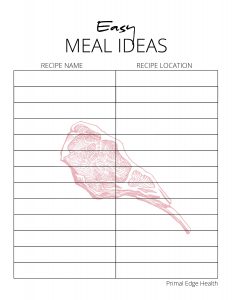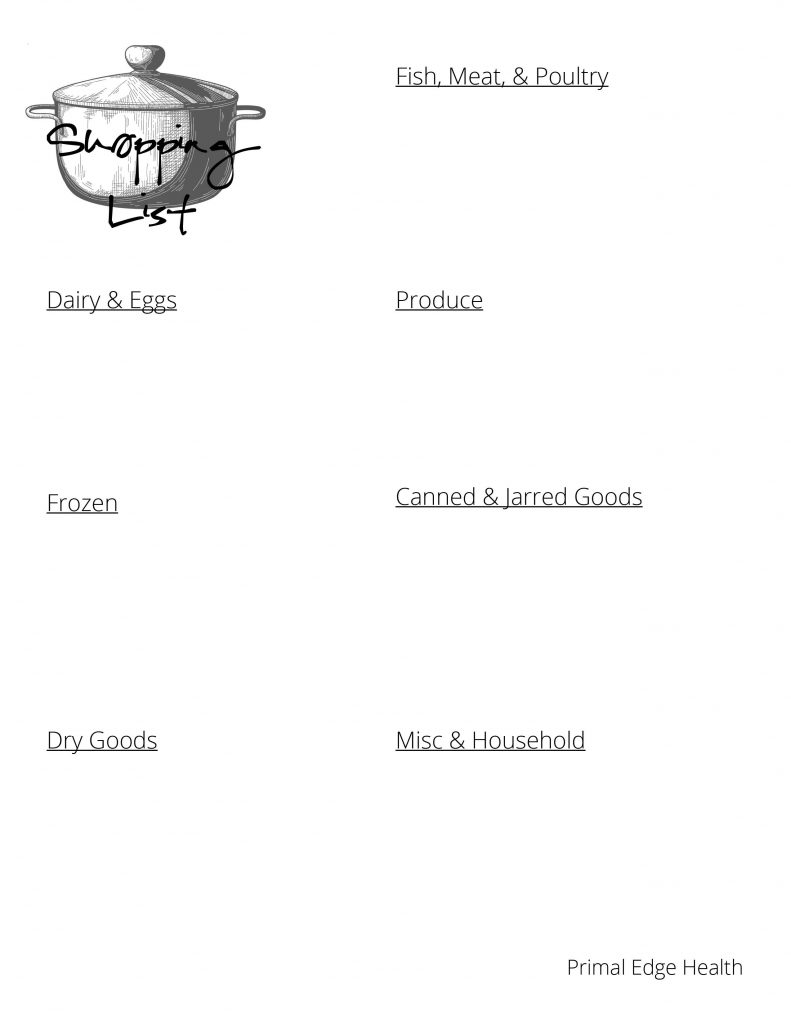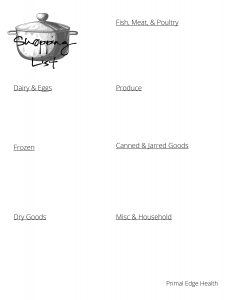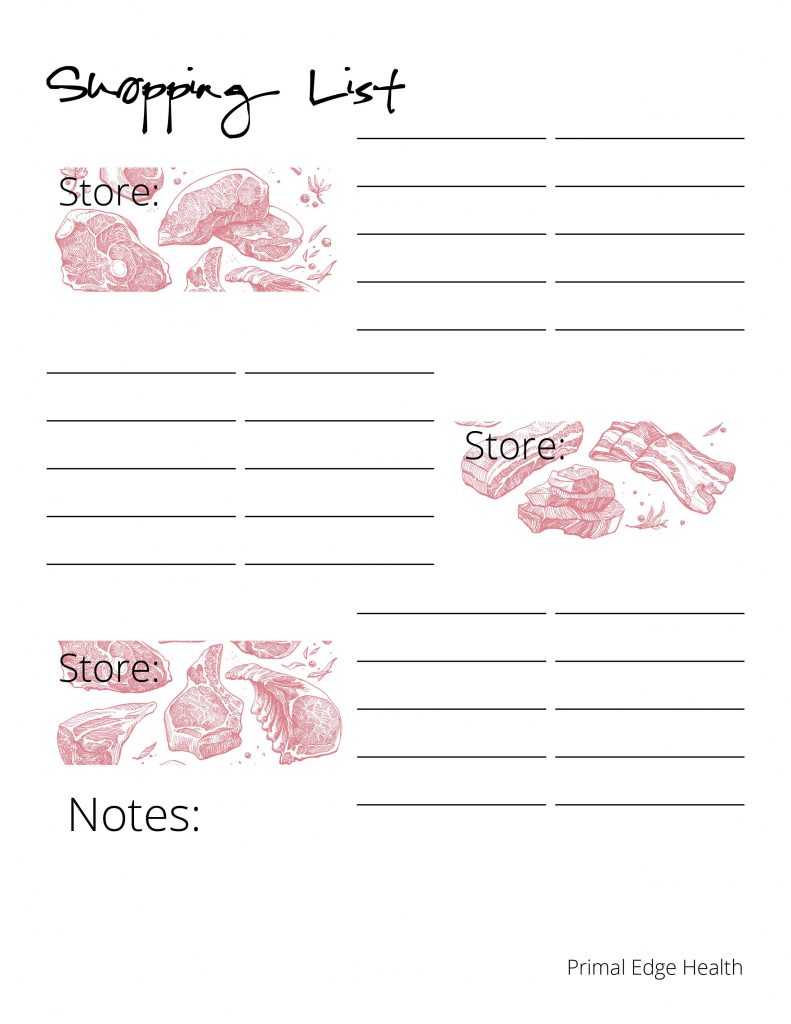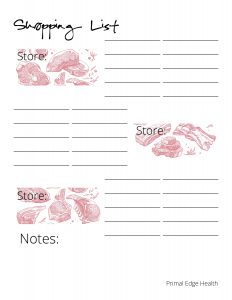 How to Use Your Carnivore Diet Meal Planner
Print out as many copies of each individual template as needed, store in a meal planning binder/folder or full household command binder.
Laminate your favorite pages or store them in plastic page protectors for easy, reusable access. With a fine tip dry erase marker, write down your weekly or monthly menu. Wipe clean at the end of the time and start again fresh.
Customize all of the weekly or monthly planners for any month or year.
Fill it with lots of Carnivore Diet Recipes. I am always adding Carnivore Ground Beef Recipes to my planner.
It's a true joy to announce this printable Keto Meal Planner as a new addition in our shop. I hope this packet is as useful to you as it is to me!
What meals do you plan on a Carnivore Diet? Bulk prepping meatballs and burgers are some of my go-tos, what are yours?
PIN IT FOR LATER