Are you looking for the best carnivore diet resources? Let me share the ones that help me, and thousands of others get the most out of a zero-fiber animal-based diet. With these useful tools, you'll be on your way to looking and feeling great in no time!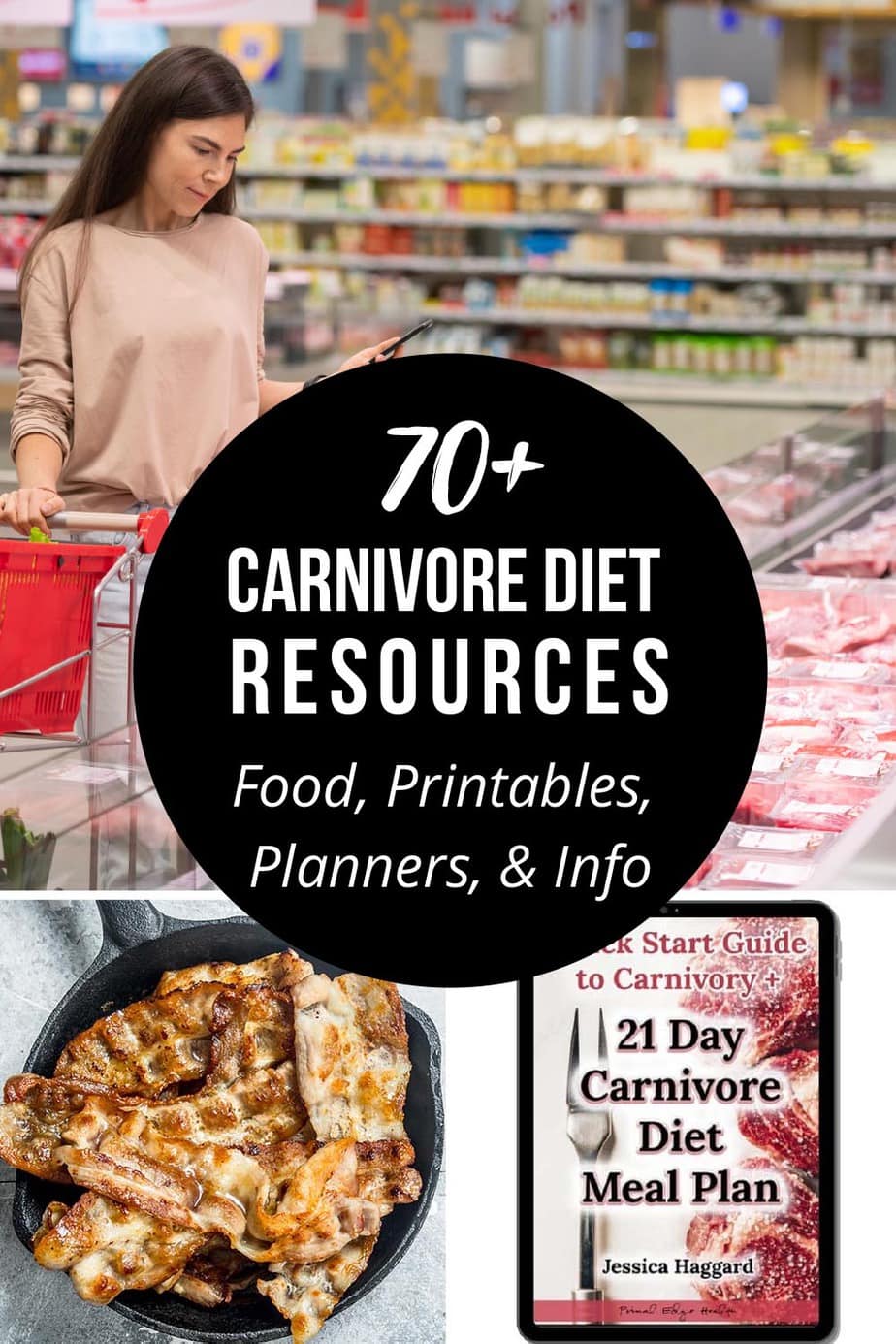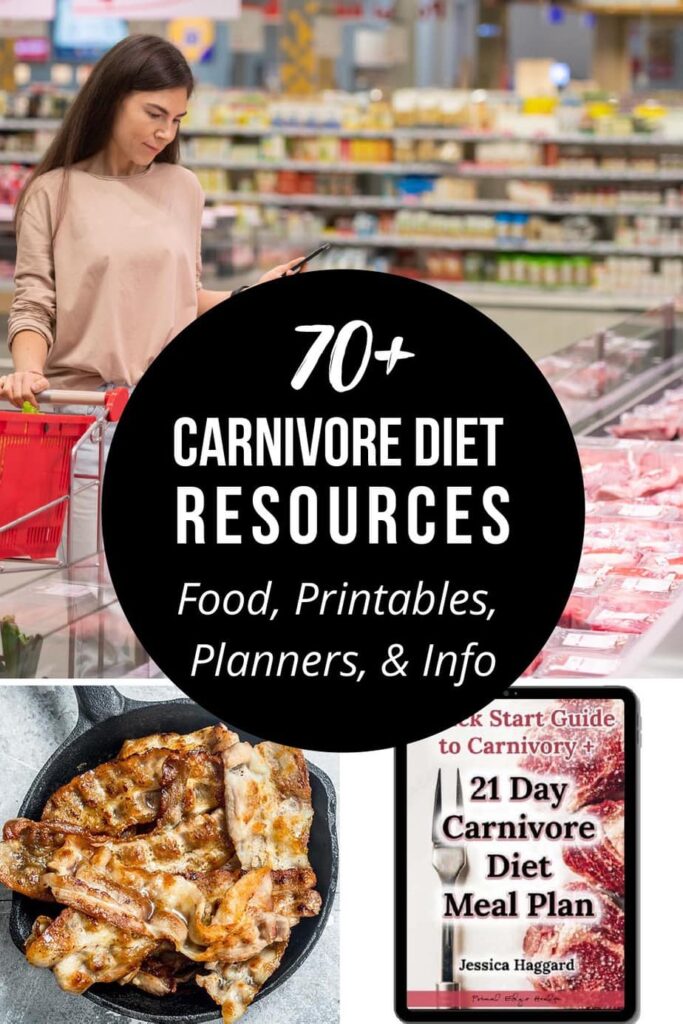 Best Foods For a Carnivore Diet (+ Supplements)
First, you must know what to eat on a carnivore diet.
I have a few lists that clearly illustrate what is allowed on a carnivore diet.
Go ahead and download what you need. These are printable pdfs, so you can choose to store the files on your phone or print them out at home. They are convenient to have while grocery shopping!
Once your food choices are clear, select the highest-quality foods you have access to and start making carnivore diet recipes.
Of course, if meat is all new to you, learning how to cook meat on a carnivore diet is indispensable.
You'll also want to review my carnivore diet meal prep tips, so you can keep it simple.
High-Quality Animal Foods
Supplements
We take a minimalist approach to supplementation and think that it is best to get our nutrition directly from organic, bioavailable, minimally processed food. However, in certain situations, supplementation can be very beneficial.
Printable Carnivore Diet Lists, Guides, & Planners
Carnivore Diet Books, Podcasts, and Blogs
Use the Primal Edge Health recommended reading list as a guide for learning more about diet, nutrition, healthy living, philosophy, and worldview.
I highly recommend ThriftBooks for purchasing new and used books online. They are better than Amazon!
Here are some of our top carnivore diet podcast interviews with leading names within the community.
View more podcasts.
Healthy Kitchen & Home
Fill your kitchen and home with healthy, non-toxic tools and products that promote overall wellness.
In addition to the resources linked here, common kitchen tools also include a cast iron pan, slow cooker, grill, air fryer, instant pot, Dutch oven, digital meat thermometer, and quality steak knives.
DIY Tallow Skin Care Recipes
Homemade tallow skin care products are easy to make with just a handful of non-toxic organic ingredients. Make a beef tallow balm, soap, or moisturizer for yourself, or give it as a gift to friends and family. Handcrafted beauty products are creme de la creme!