Carnivore ground beef recipes are sure to hit the spot and keep you satiated all day long! Perfect for a fiber-free and zero-carb diet, ground beef is one of the best weekly staples to eat. These will always have a special place in my collection of carnivore diet recipes!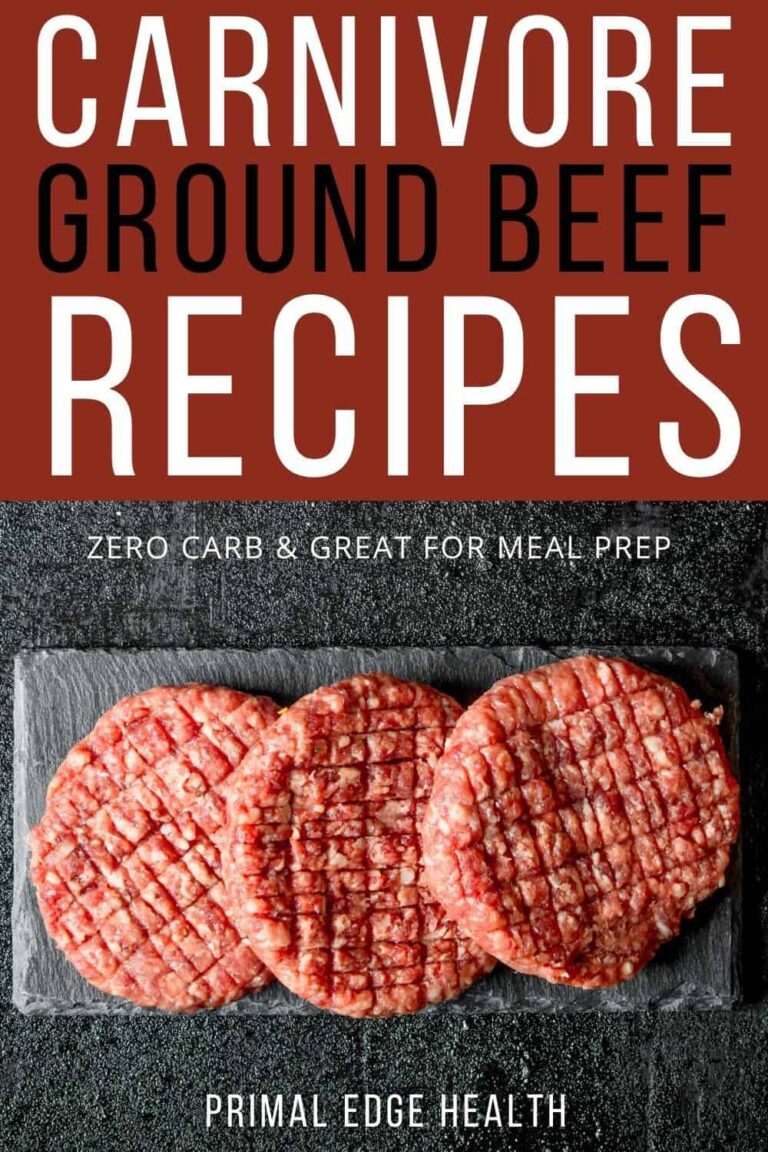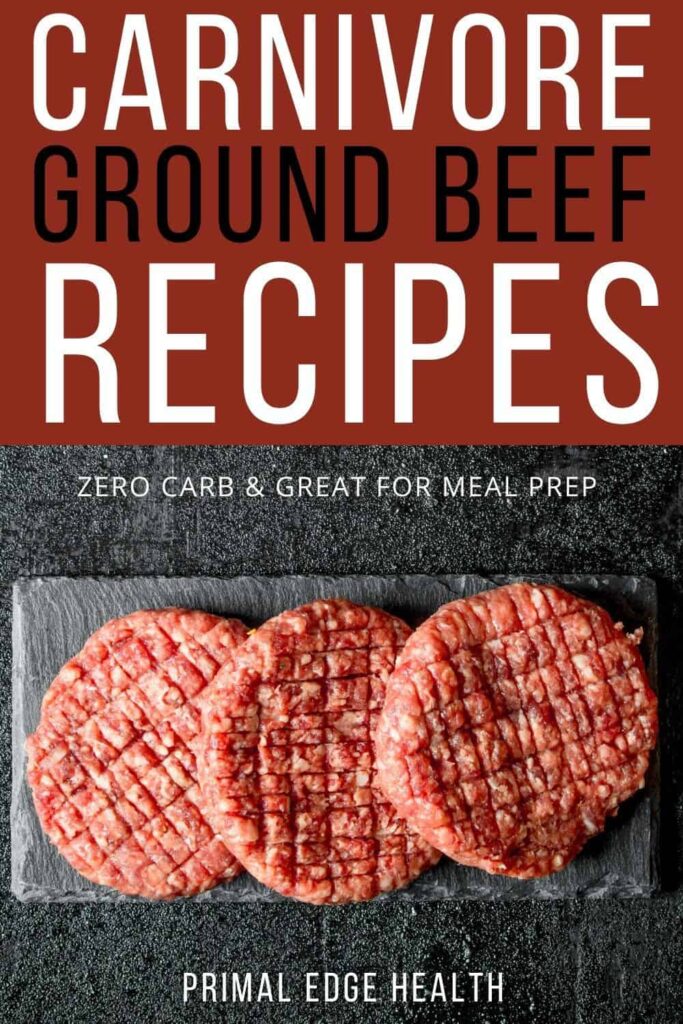 Table of Contents (click to view)
Carnivore Diet Meal Prep with Ground Beef
A carnivore diet is known for being very simple: eat meat and drink water.
Ground beef recipes are also loved for their simplicity, so there's really no surprise that they go hand in hand so nicely.
Many of the people who share their carnivore diet success stories with us use ground beef regularly in their carnivore diet meal prep.
Why?
Let's see…
Here are a few benefits of ground beef that come to mind
Easy to cook
Budget-friendly
Widely available
Freezer-friendly
Family-friendly
Am I wrong? What other ingredient compares to ground beef in its simplicity, affordability, and versatility?
I usually defrost 4 pounds at a time and bulk prep the recipes posted below.
My friend Cara has a clever way to bulk prep ground beef for her and her family in an Instant Pot. If you have an Instant Pot give this method a try!
Raw ground beef will keep for up to 5 days in the fridge. If you prefer to cook your meat fresh every day rather than precook it in bulk, just keep an appropriate amount in the fridge so nothing spoils. Consider how much and how often you eat it and then plan accordingly.
This carnivore diet menu and meal planner is the secret behind my meal prep success! It's so handy to have these pages printed out, stored in a folder, and ready to fill in for each week ahead.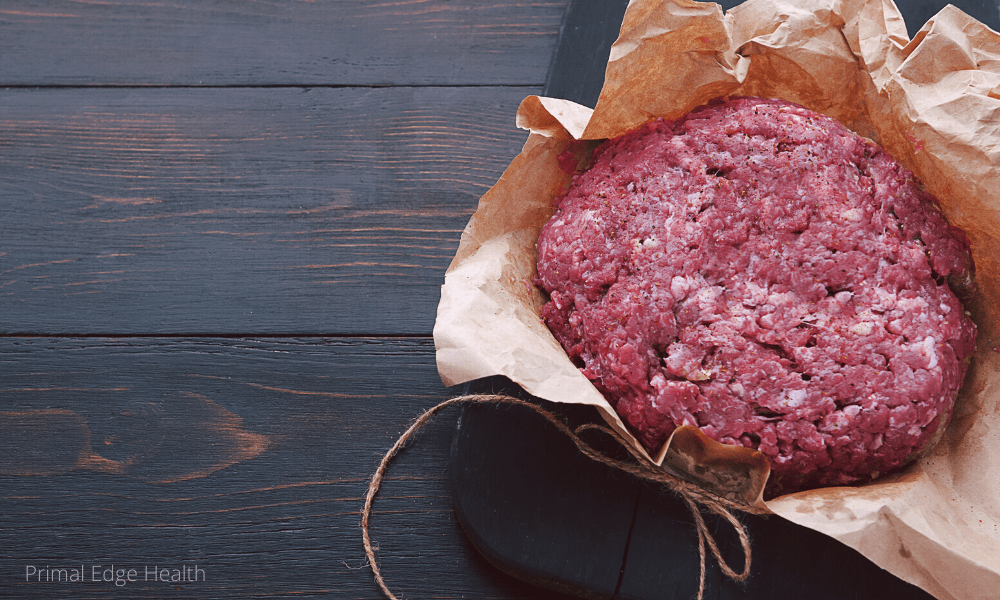 How to Cook Ground Beef on a Carnivore Diet
I want to clarify that I'm talking about fatty ground beef. Leave the lean 85% ground beef and pick up extra of the 70% ground beef. You need the fat!
My favorite place to share for grass-fed, grass-finished animal foods is White Oak Pastures. They're a family-owned and operated regenerative farm dedicated to bringing the best quality foods to market.
Now, here's what I love about ground beef on a carnivore diet, even when you're using just one single ingredient, there are still so many different ways to eat it!
You know you're a carnivore when you celebrate culinary variety like this. But it's really worth celebrating because these prep methods make a world of difference when you're used to eating such basic meals.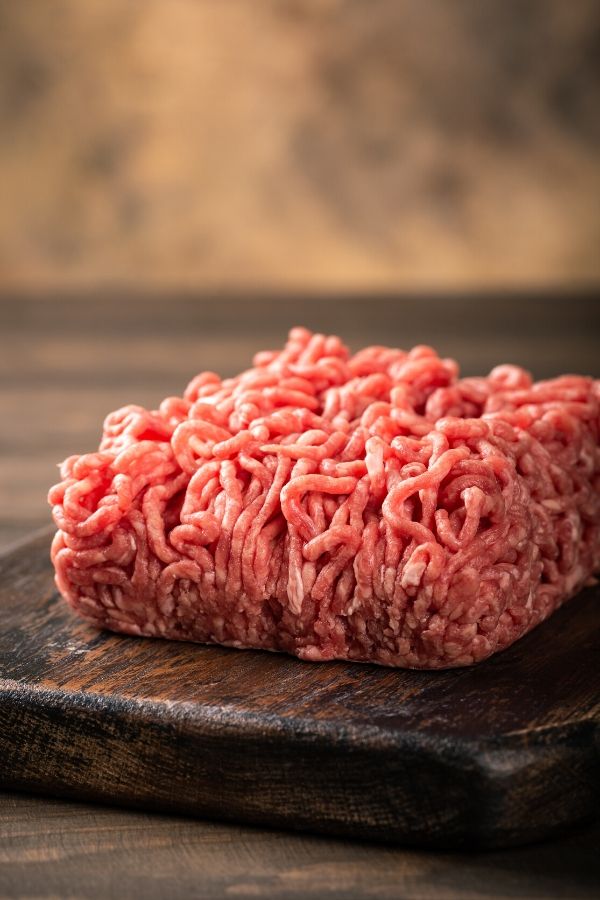 Saute or Stir-Fry
Here's the place to start for beginners. Heat a heavy bottomed stainless steel or cast iron skillet over high heat. Once hot, add some cooking fat. Dump the meat in and break it apart with a spatula. Continue stirring while the meat browns. Once cooked through to your liking season with salt and serve hot.
You can bulk prep a few pounds of meat this way and reheat it or eat cold later on.
Our Pick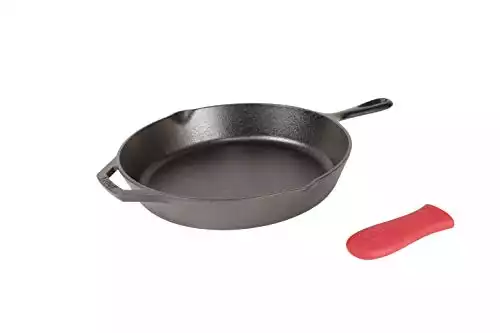 Lodge Cast Iron Skillet, 12-inch
This cast iron skillet was the first piece of cast iron equipment I ever bought and have never regretted it.
Pros:
Daily workhorse

Heats quickly

Oven-safe for one-pan meals

Looks beautiful for serving
Buy Now
Pan-Fry
Pan-frying meat is the next level and takes a little more attention. I like this best for cooking ground beef burgers.
Begin in the same manner as before. Heat a heavy bottomed stainless steel or cast iron skillet over high heat. Once hot, add some cooking fat.
While the pan heats up shape the burgers in your hands. I tend to make 4 ounce (113 gram) patties because they are great for counting macros (if you choose to do that) and cook well.
Place the meat in the pan and leave for 2 minutes until the first side is browned and crispy. Flip the second side and cook for another minute or so. Then transfer to a place and season with salt. These will be nicely crispy on the outside but remain blue rare to rare on the inside. Cook each side longer if you prefer a more thoroughly cooked burger.
For me, this is an ideal meal with a fried egg or two on the side. It's easy to bulk prep burgers and store them in the fridge.
Bake
Browned ground beef mixed with scrambled egg makes the best egg bake dish! Crazy easy but so good! Always make sure to salt liberally.
Baked ground beef recipes like these are always opportunities to add nutrient-dense organ meats to your meals without any weird taste or appearance. Sourcing ground beef heart or beef liver from your butcher and mixing it into ground beef is an excellent way to hide the organ meats and not need to deviate too much from a normal recipe.
Keep scrolling down to find my favorite baked ground beef carnivore recipes and some delicious options with hidden organs.
Slow Cook
To be honest, it's hard to make slow-cooked ground beef recipes on a carnivore diet unless you're using a lot of cheese and dairy foods. I'm going to keep testing recipes for those who need dairy-free recipes, but for now, I don't have too many options other than browning it and then slow cooking in bone broth.
You should always use bone broth whenever you slow cook because it adds so much flavor and extra nutrition you wouldn't get otherwise.
Perfect for the coldest of winter days, slow cooker bone broth with browned ground beef, shredded cheese, and cream cheese always hits the spot!
Carnivore Ground Beef Recipes
Take a look How to Cook Meat on a Carnivore Diet and try other techniques too!
Master Carnivore Meal Prep with The Carnivore Cookbook
Do you love these recipes?
Just wait until you flip through my third cookbook, The Carnivore Cookbook!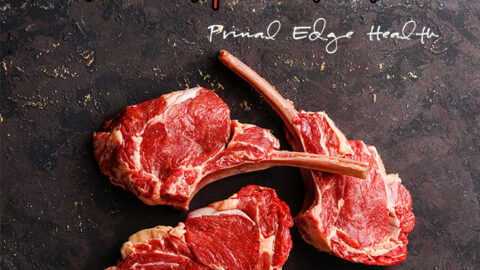 This collection of over 100 fiber-free zero carb recipes will inspire you for months to come!
Not only are there easy and budget-friendly recipes, but also loads of tips on sourcing the best quality and eating nose to tail. I also added simple family-friendly variations you can follow so you keep eating carnivore while also making keto and family-friendly options for everyone else in the household.
We're here to help you master your meal prep on a carnivore diet. Join the Primal Edge Community Forum if you need custom guidance, community support, and are ready to take your health to the next level!
We will help you cut through the confusion and get on a path that will get you to your goals and serve you long-term.