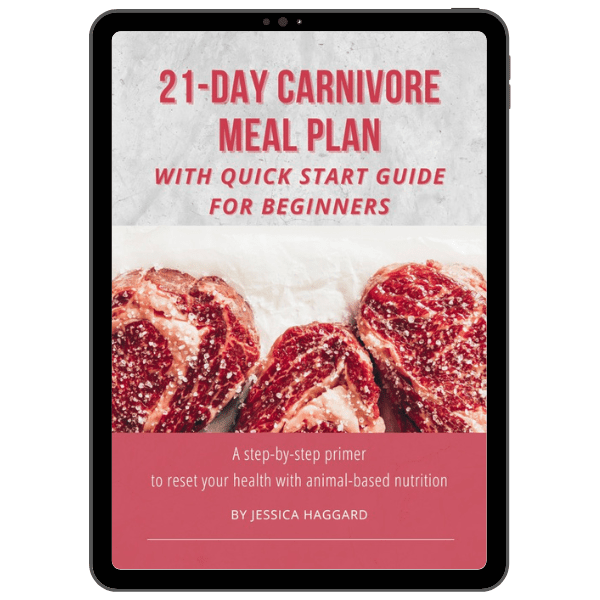 Your Carnivore Diet Meal Plan
Do you need help simplifying your meat-based diet and weekly meal prep schedule while building a strong foundation of habits to support you long-term?
Follow this beginner's guide to carnivory and fast-track your success with a premade meal plan focusing on a wide variety of animal foods.
Ready to Reset your Health?
This carnivore diet meal plan and quick start guide combo will take you from being confused, overwhelmed, and unsure about your dietary choices to having a clear path to follow and the confidence needed to stay on it for as long as it serves you.
#1: Understanding the basics about a carnivore diet
#2: Clarifying common misunderstandings and myths
#3: Navigating dietary nuances to learn what works for them
#4: Finding simple, practical ways to implement a carnivore approach
#5: Thriving with an abundance of recipes made exclusively from animal foods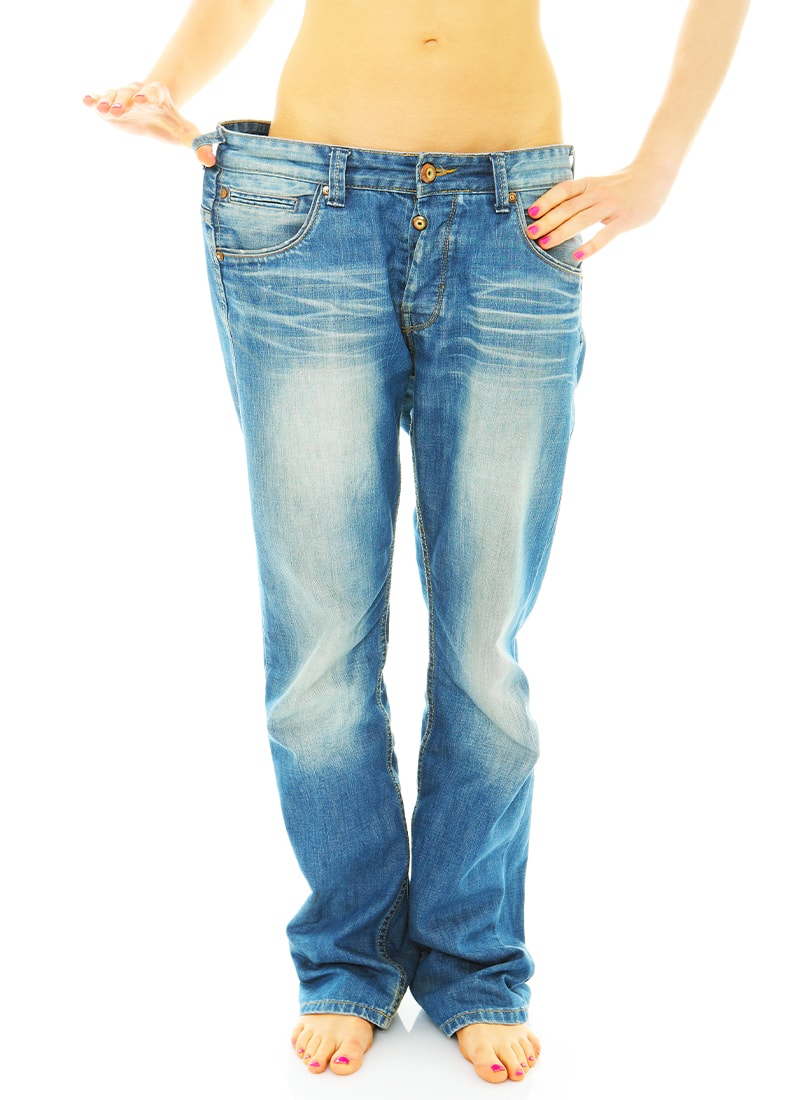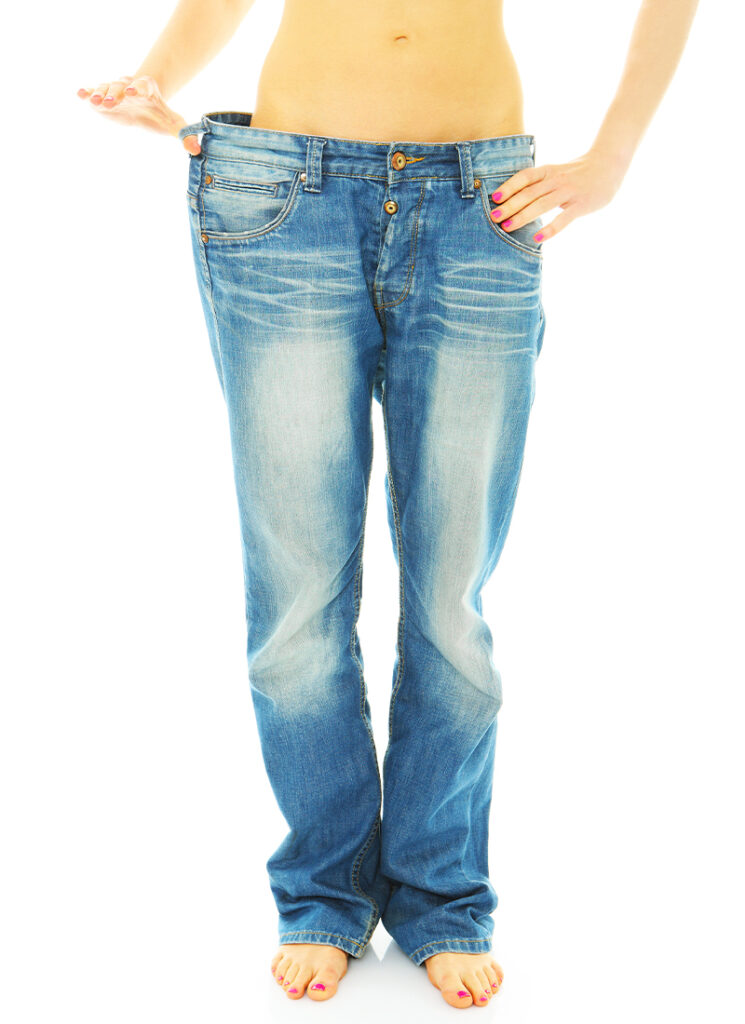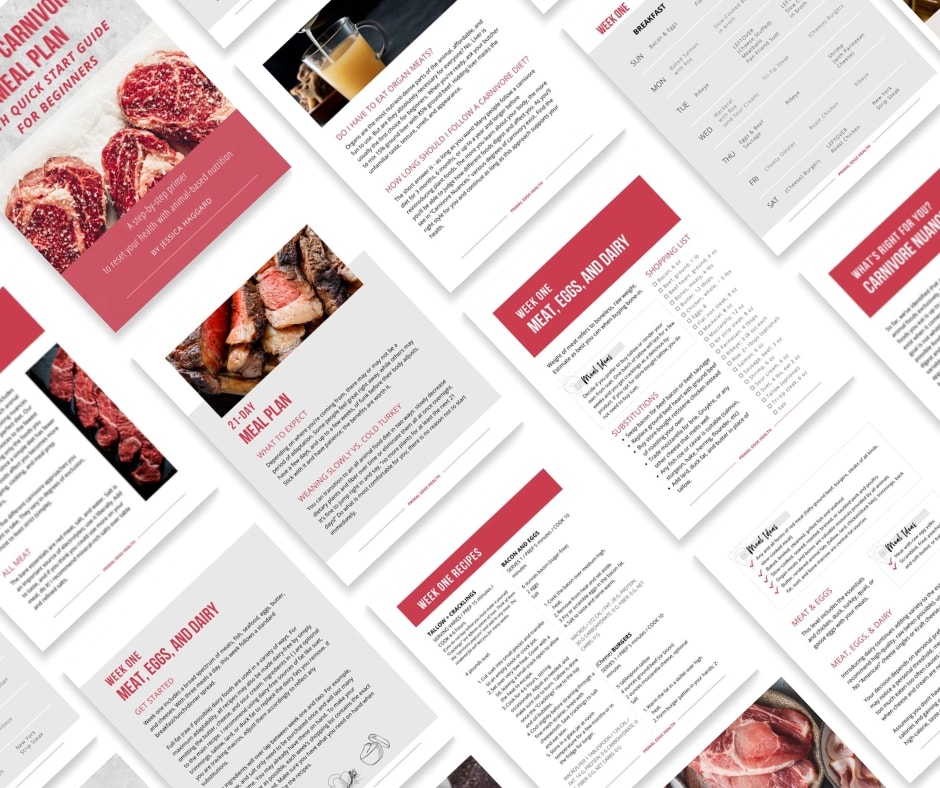 Packed with information
Are you ready to take your health seriously, stop wasting time, and start using a roadmap for carnivore diet success?
Here's the first step…
Download the pdf instantly and start today!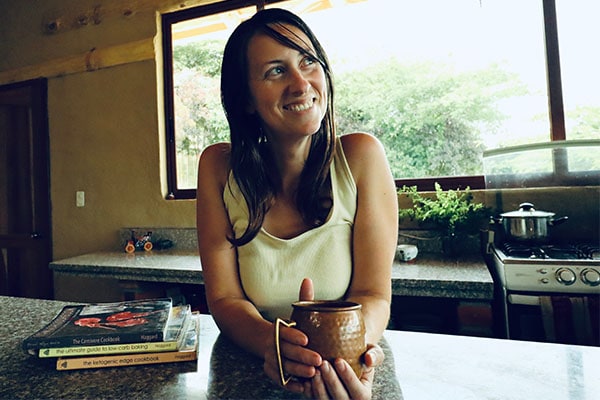 Hi! I'm Jessica,
I'm all about taking our health back with nourishing animal foods.
Over the years, I've posted many free recipes and informative articles to help you start the diet and succeed long-term. Then I got to thinking. Dietary changes can be complicated, but with a friend? They are so much easier.
Why can't I be that friend?
I started using a carnivore diet in 2018 to improve energy levels, performance, mental health, and digestion. And it works! Now, it's your turn!
How it Works
Our 21-Day Carnivore Diet Meal Plan with Quick Start Guide for Beginners answers common FAQs and walks you through the first steps of a carnivore diet so you can quickly and effectively gain dietary confidence, feel satiated, and reach your health goals.
There are three weeks of delicious, nutrient-dense meals made exclusively from animal protein and fats.
Week One: Meat, eggs, and dairy
Week Two: Meat and eggs
Week Three: All meat
Each week contains:
A detailed shopping list
Two meal plan pages (one with macros, one without)
Easy recipes (all with complete macro profile)
Substitutions and alternatives
Shopping tips
WHAT'S INSIDE?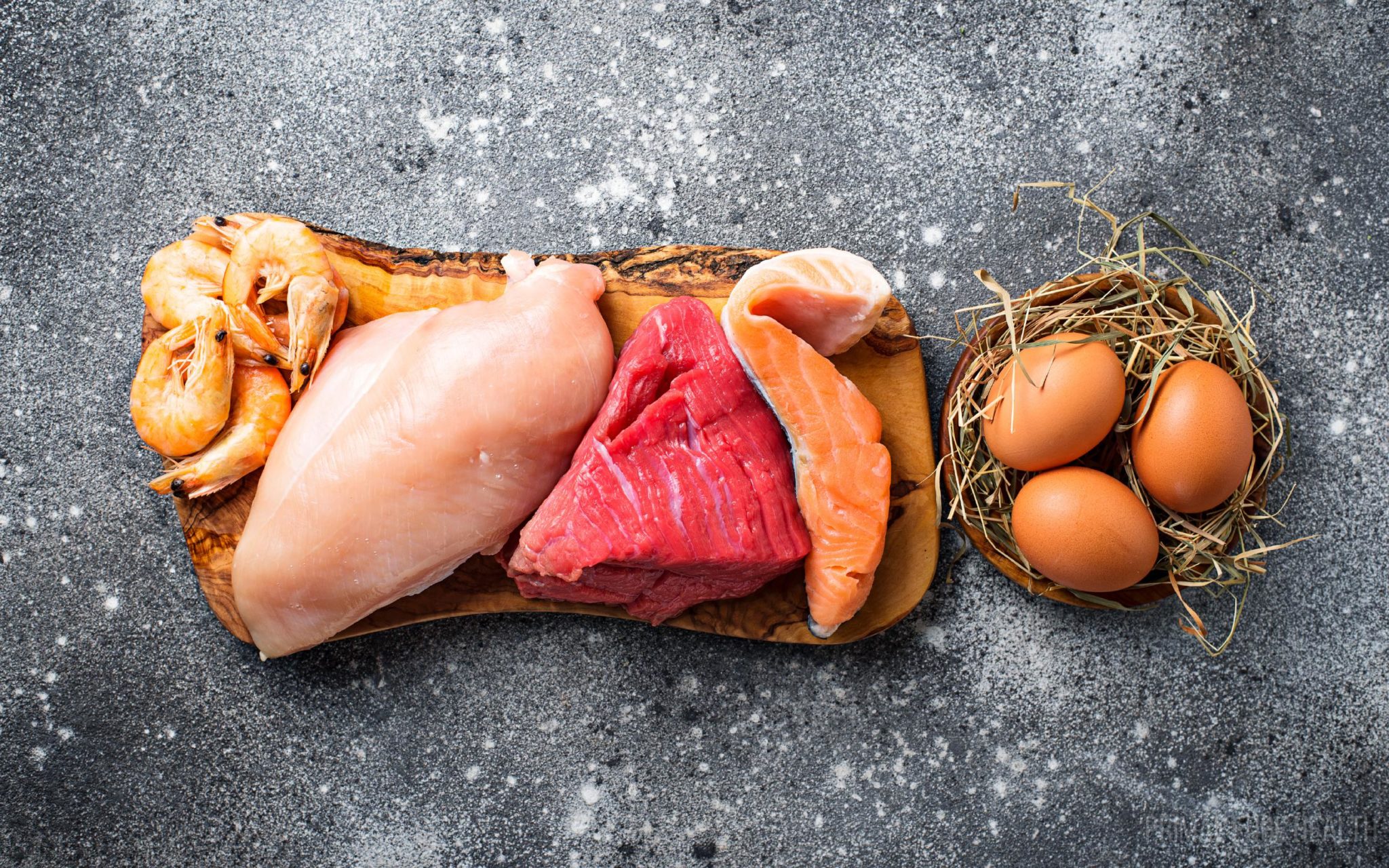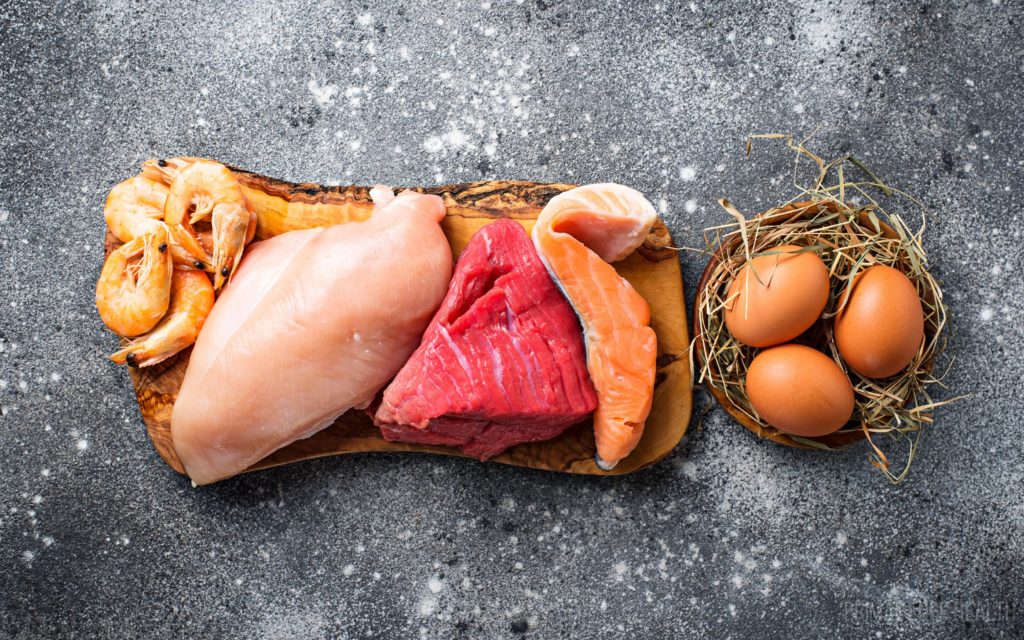 Customizable Recipes
All recipes are 100% animal protein and fat. There are no herbs, spices, vegetables, or other plant foods.
You can mix and match individual meals or move full days around in your plan to best suit your needs.
Step-By-Step Directions
Reach your dietary goals with our best carnivore diet tips and practical life advice.
All recipe directions are easy to follow. Most recipes are done in 10 minutes or less.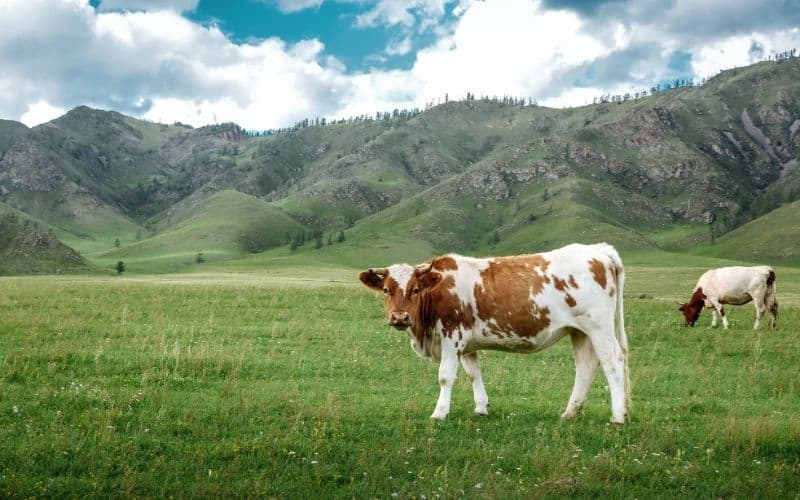 Nose-to-Tail Nutrition
Using the whole animal enhances your diet with nutrient-dense foods. Plus, these ingredients are great for anyone on a small budget! Specific recipes include odd bits like suet, bones, bone broth, liver, heart, marrow, and fish roe.
5-STAR REVIEWS
"I'm a beginner at all this, and Jessica's guide is by far my favorite resource for a carnivore diet. All my questions were answered, and I'm now on my second week of zero-carb eating with great results! The recipes are delicious; even my husband thinks so. I am purchasing two more guides for my friends. They see my results and want to try the diet too!
LuAnne Miller
"I suffered from eczema and chronic bloating, but since I started a carnivore diet, 90% of my symptoms are gone! This quick start guide was the thing that gave me the confidence to get going and try the diet out for myself. I'm so glad I did! Jessica makes carnivory easy, delicious, and practical."
Ben Walker
FAQs
I don't like feeling restricted by such a limited diet. Can your meal plan help me?
Getting bored and feeling restricted on a carnivore diet should never be — and never needs to be — a reason to avoid starting it and learning if a high consumption of animal foods could be the way back to health.
Often, the most surprising thing people learn is how good and satiating animal foods are. At first thought, "just meat" may sound limiting, but it's not. And I'm here to prove it with various recipes and combinations that will open your eyes to the wonderful world of animal protein and fat.
I'm here to guide you and save you a boatload of time when you use the 21-Day Carnivore Meal Plan with Quick Start Guide for Beginners… even if you've struggled with feeling satisfied on other diets.
Furthermore, you don't need to shop at specialty stores or buy gourmet ingredients, I outline a budget-friendly approach anyone can adapt to.
How will this meal plan work with my busy lifestyle?
Don't worry. You don't need to learn new culinary skills or cook much differently than you probably already are. In fact, the simplicity of meal prep, grocery shopping, and cooking on a carnivore diet is one of my favorite parts!
As a wife who co-manages a homestead, keeps a house, homeschools elementary-grade children, and runs two online businesses, I understand what it's like to be busy.
That's why I made this meal plan as simple as possible. You have pre-made shopping lists, meal suggestions, easy-to-follow recipes, and substitutions for every week.
Meal prep is ultra-easy with simple 10-minute meals, crock-pot meals, and practical ideas for bulk prepping. I'll teach you how to maximize your nutrition while spending minimal time in the kitchen.
How can I balance a new diet while cooking for a spouse and/or family?
The good news is that everyone needs to eat meat. After all the WOEs I've tried, cooking carnivore-style meals with a family is by far the easiest. I'm very sensitive to the needs of a family lifestyle and always look for ways to make leftovers and stretch ingredients to the fullest.
All of the recipes included in this meal plan are family-friendly staples. You can make them in bulk or fresh the day of and serve them with a side salad, rice, potatoes, keto bread, or whatever favorite dishes your family loves most. Adding easy homemade or store-bought sauces and dips to the meat is another simple modification that helps everyone be happy together. You make the meat, separate a portion for yourself and then add in herbs, seasonings, and vegetables of choice for others.
Let's take a look at Friday's menu from week one: cheese omelet, roast chicken, and ribeye steak. I'm sure you can already see how easy this is to adapt in a family setting. Start with a cheese omelet, everyone likes those! Next is roast chicken. Why not slice the meat and serve it over a bed of lettuce or pasta with Bleu cheese dressing or Italian vinaigrette and mushrooms? Finally, a ribeye steak. Have you ever had a hard time serving one of those? Probably not. Add a baked potato and sour cream with chives on top, and call it a day. See how easy it is?
Of note, I also offer dairy-free and egg-free recipes so you can choose what works best for you.
I can't wait for you to work through this simple and straightforward guide made with your busy lifestyle in mind. I'm rooting for you!