Are you curious to try the keto diet but are feeling limited by the grocery changes? From simple swaps for carbs to our favorite everyday products, here's a list to make the low-carb transition as simple as possible.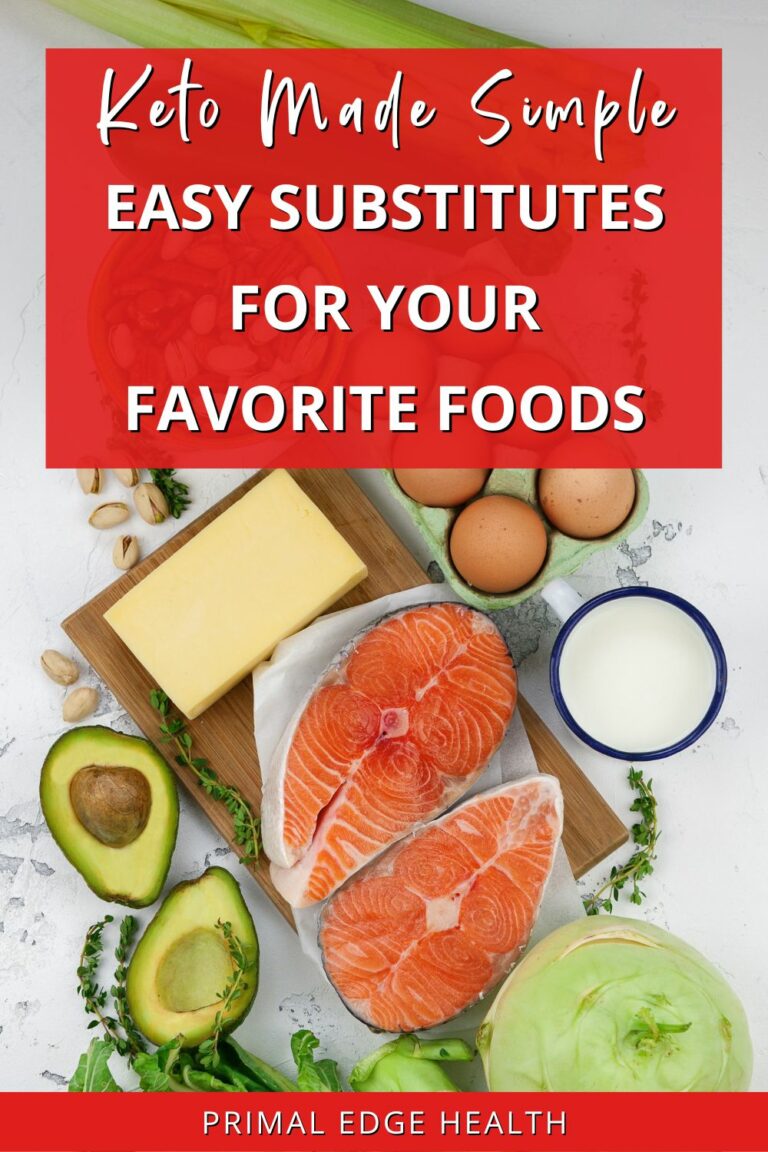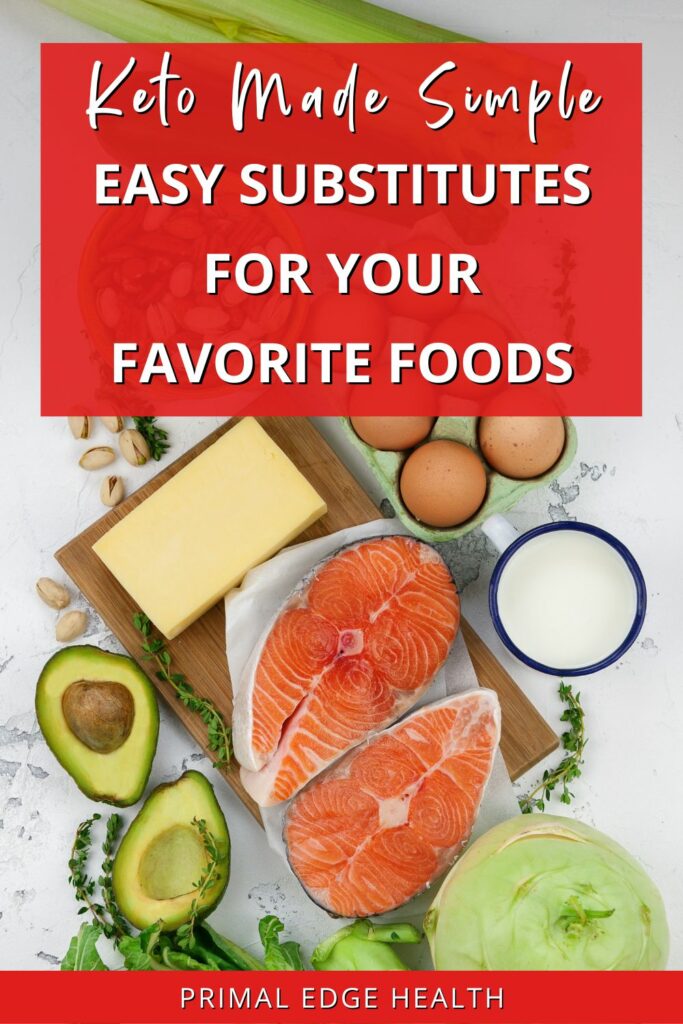 Disclaimer: the keto diet and substitutions are not for everyone, and if you are on a low-carb diet for medical reasons, you should consult your physician before making any drastic changes to your diet.
Table of Contents (click to view)
Why Choose a Keto Diet?
You've probably heard of keto, a low-carb, high-fat diet that helps to put the body in a state of ketosis.
When in ketosis, the body burns fat instead of carbohydrates. This helps to stabilize blood sugar spikes and also has benefits like improving insulin sensitivity for people with borderline type 2 diabetes as well as offering overall weight control for people living an active healthy lifestyle.
People try a keto diet for a variety of reasons. For personal health changes and as a remedy to food allergies to overall feelings of better hunger control, satiety, and energy. 
Building a pantry with quick and easy substitutions for a low-carb diet is as simple as some grocery shopping and having quick options readily on hand when cooking.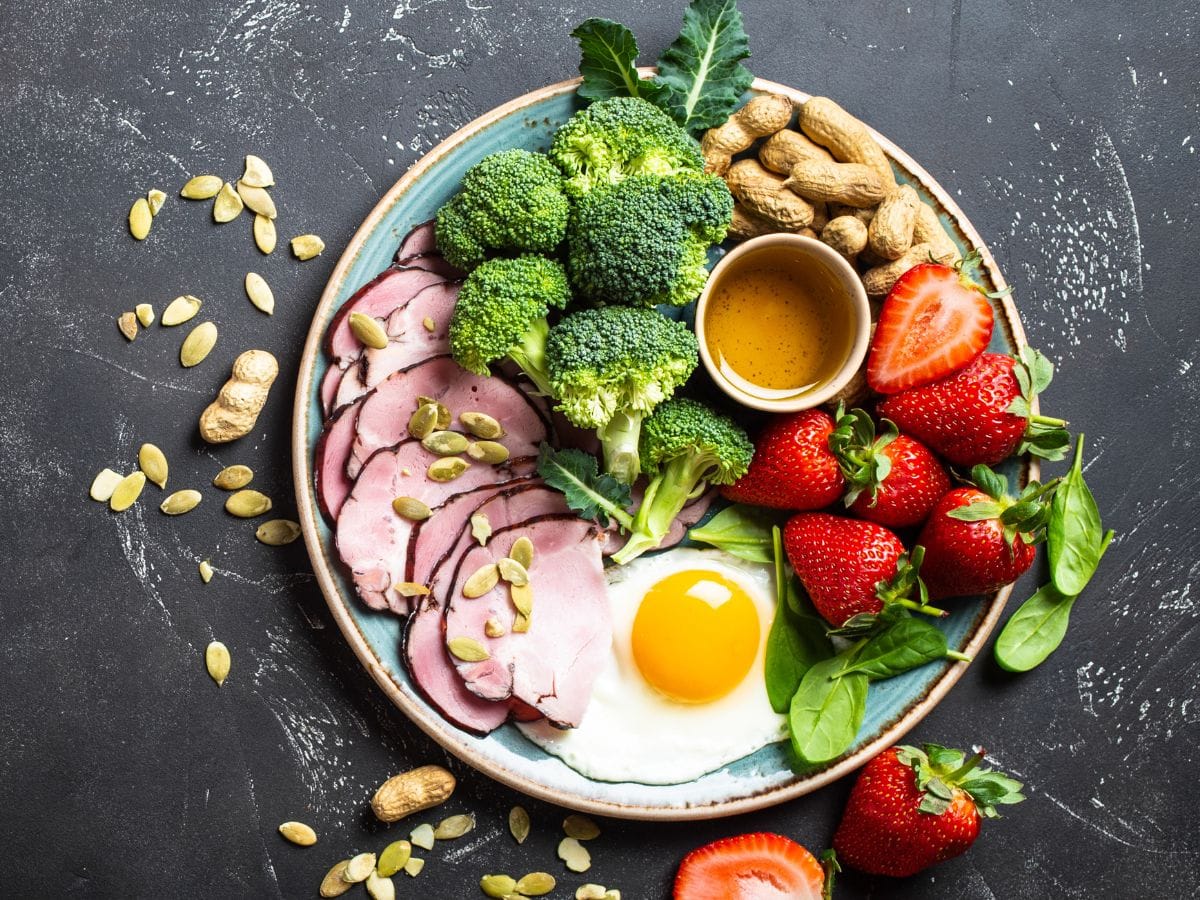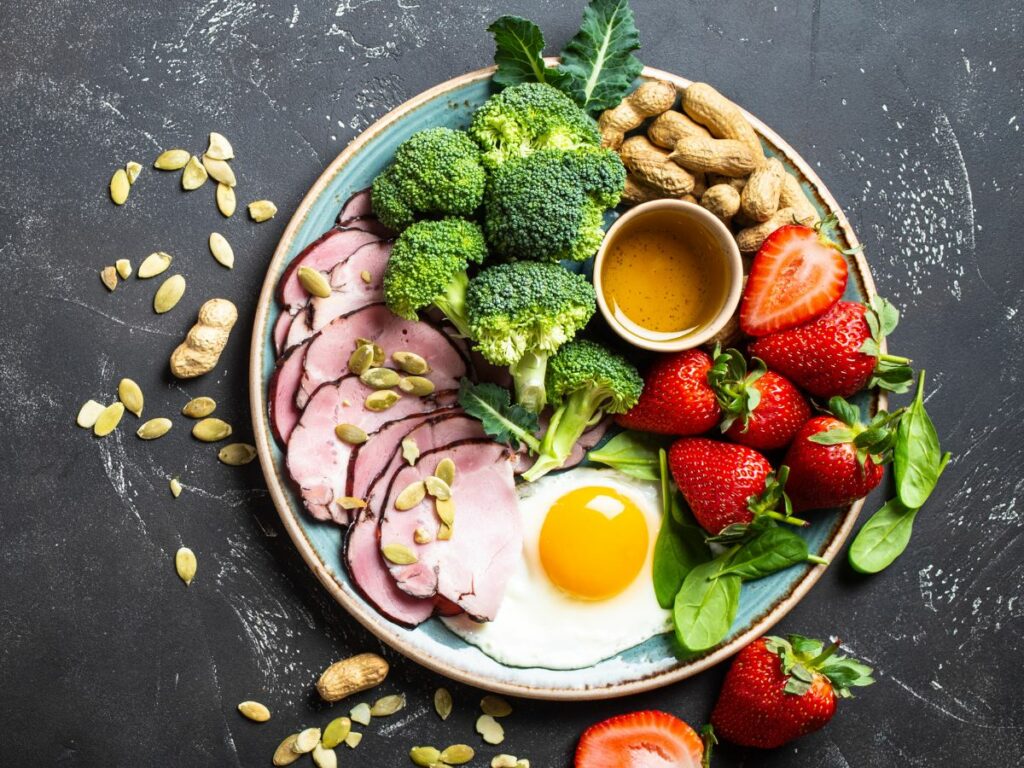 Easy Substitutions for a Keto-diet
You'll need to apply an elimination diet approach to your food choices. Fortunately, with these tips, it's never been easier.
Carbs
Instead of bread, pasta, and rice—the starchy fillers that often make up a portion of our plate at most meals, try cauliflower, zucchini noodles, egg wraps, and almond flour low-carb products.
Sweeteners
Skip the sugar and look for stevia, erythritol, monk fruit sweetener, and xylitol. You can use a blend of erythritol and monk fruit sweeteners for your baking needs, teas, and coffees.
"There are many keto-friendly options to use in place of sugar. The best ones are monk fruit extract, stevia extract, erythritol, and kabocha extract".

Lisa MarcAurele, LittleBitRecipes.com
Fruits
Fruits, although delicious, can be high in natural sugars, and eating fruit could be the reason you're not kicking your body into ketosis. Limit your intake to berries like strawberries, raspberries, and blackberries that are lower in carbs but watch the portion control, so you don't eat too many natural sugars.
Snacks
This one is hard for most people, but get rid of snacks like potato chips, crackers, and candies. They are often filled with flavor substitutes that make you crave them, which is also why we love to eat them.
Instead, stock up on nuts, seeds, and clean options like biltong or meat sticks. Keep a bag in the car on long drives to help you avoid temptation at gas stations.
Also, learning how to make healthy keto snacks a home will keep things interesting and save money in the long run.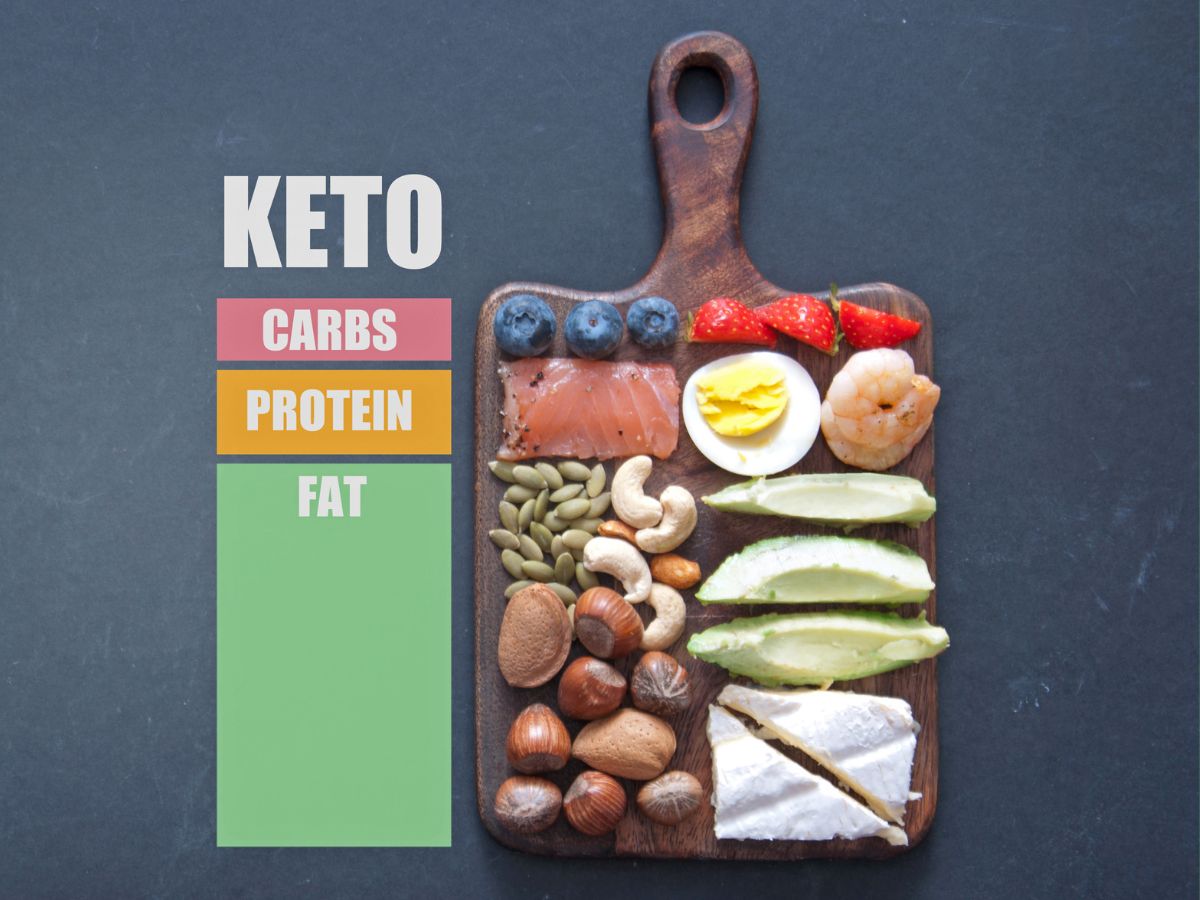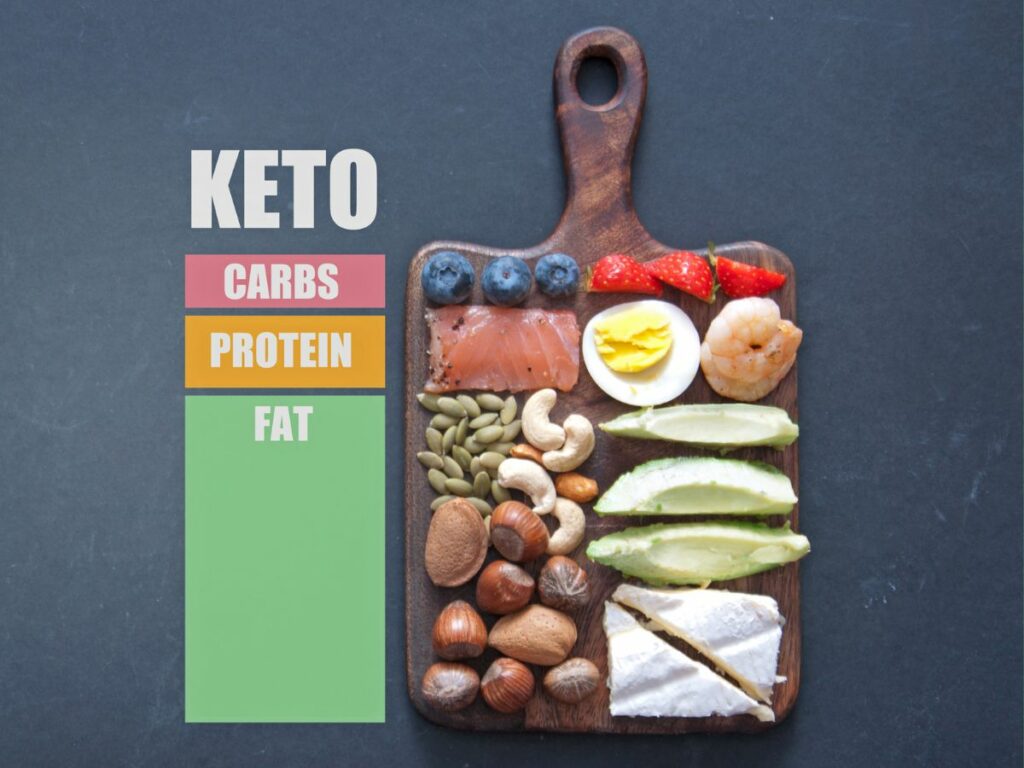 Must have low-carb pantry items
These are the items you can keep on hand for the best keto recipes:
Pork Panko – A quick and easy swap for anything that uses traditional Panko. The best part is there's no notable flavor of pork at all.
Avocados – Healthy fats to sneak into a variety of meals, whether sliced or mashed into guacamole.
Eggs – You'll go through an abundance of eggs because they are the perfect way to start the day with dishes like easy keto omelets and scrambled eggs.
Fresh condiments – Like homemade chimichurri or tzatziki sauce to enliven dishes
Lean proteins – Like pork, beef, and poultry.
Primal Kitchen Cashew Buffalo Sauce – For the best air fryer chicken wings.
Avocado Mayo – This is the base to many quick herb sauces and homemade dressings.
Xanthan Gum – "Traditional thickeners are loaded with carbs, but a little bit of xanthan gum goes a long way!" suggests Jenn Allen, owner of KetoCookingWins.com.
Dark chocolate – But watch the carbs! Look for 70% cocoa chocolate or keto chocolate bar, and just like with berries, limit your intake. A small piece of dark chocolate is the perfect dessert.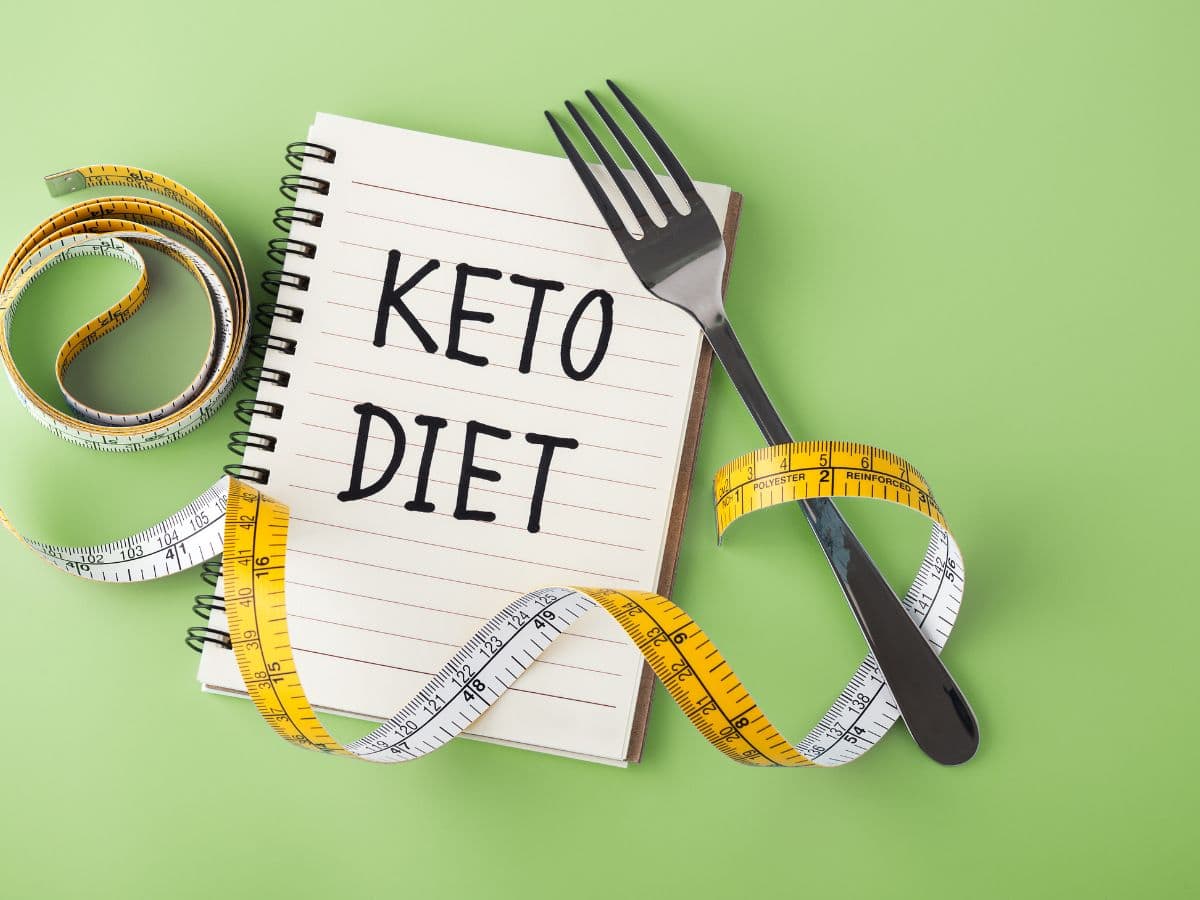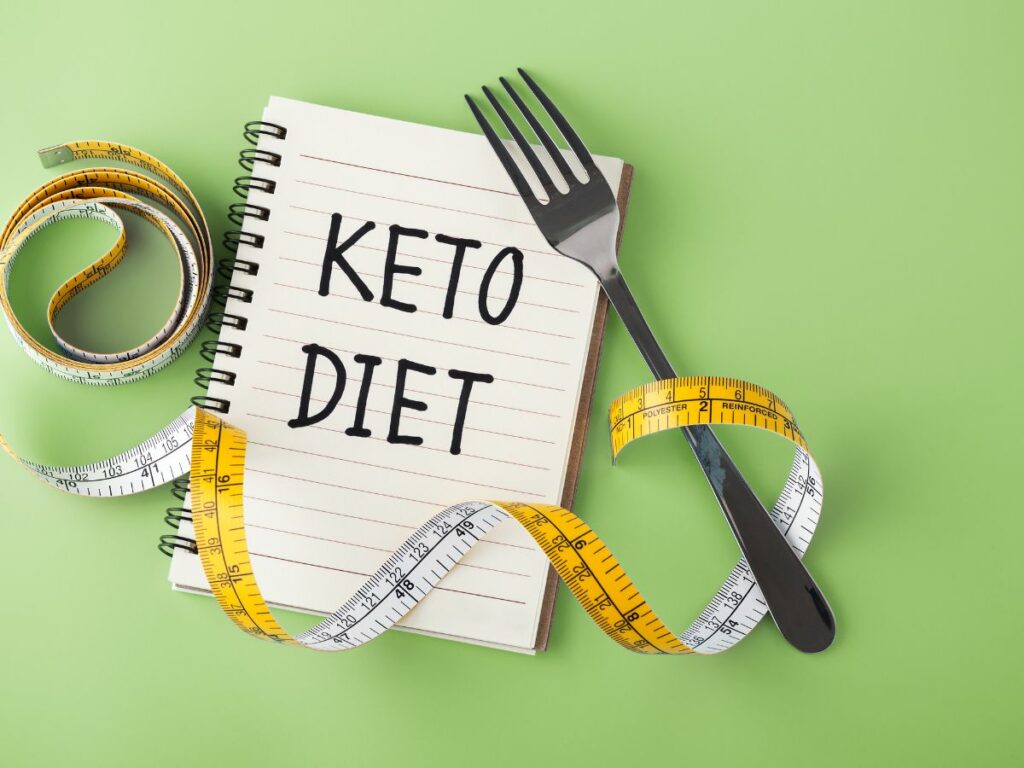 Pro-tip: Not all products labeled keto will fit your keto diet. Take the time to read the labels when shopping and familiarize yourself with what you want to keep in stock. Whether you're just looking at net carbs or reading the ingredients list, over time, you'll start to collect a list of brands you know and trust.
The ketogenic diet can be a powerful tool for weight loss and improved health, but it can be hard to know where to start, and you may feel overwhelmed when making the changes. But once you've started to stock your pantry with easy keto substitute recipes, meals will be faster without sacrificing flavor! Listen to your body, and with a little creativity and these simple swaps, you'll have a kitchen stocked for low-carb cooking.
Kita Roberts is a world-traveled photographer and content creator writing for GirlCarnivore.com, PasstheSushi.com, and RomanticWeekendGetaways.com
This article originally appeared on Food Drink Life.