Picture this: you're craving a comforting bowl of spaghetti or linguine but also trying to watch your carb intake. Is there a solution that allows you to indulge without the guilt? Keep reading and dive into ingredients, cooking tips, and even recipes.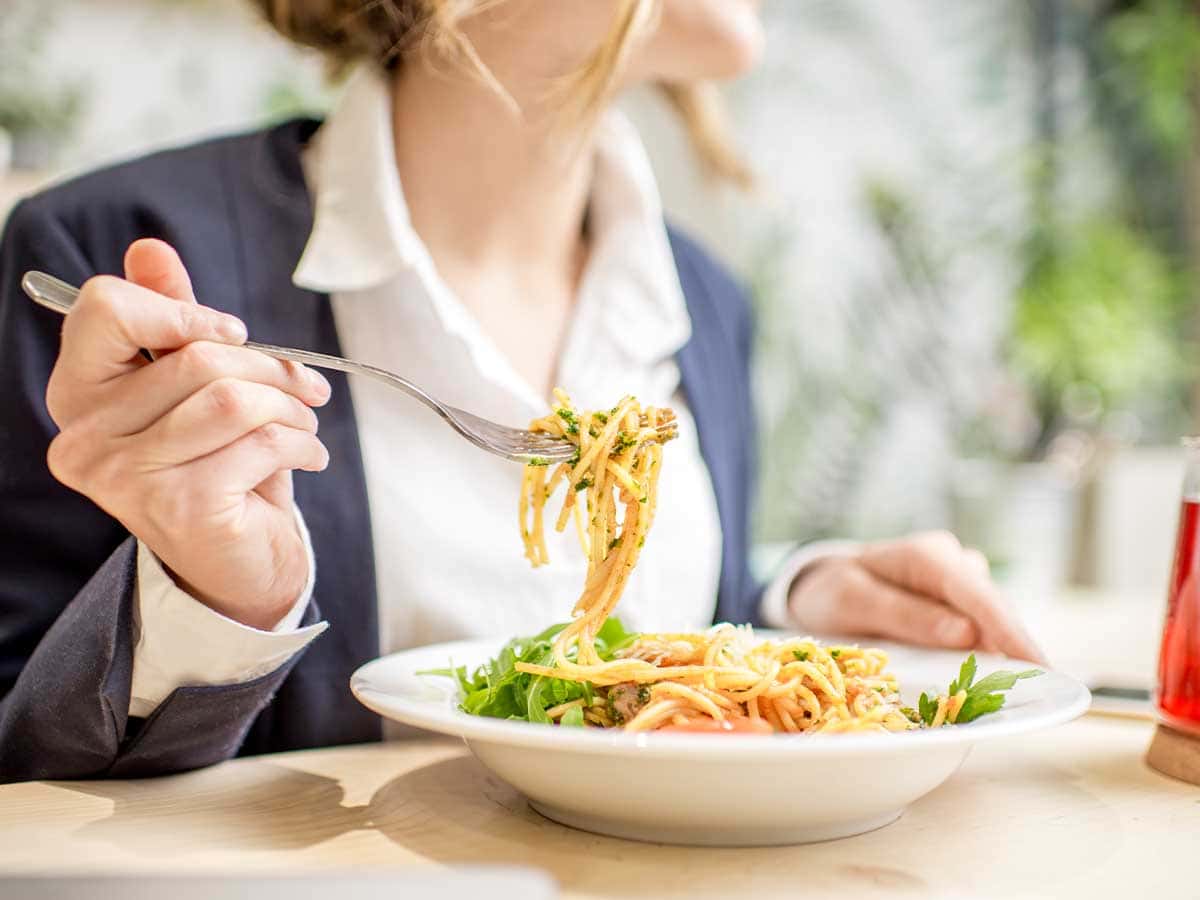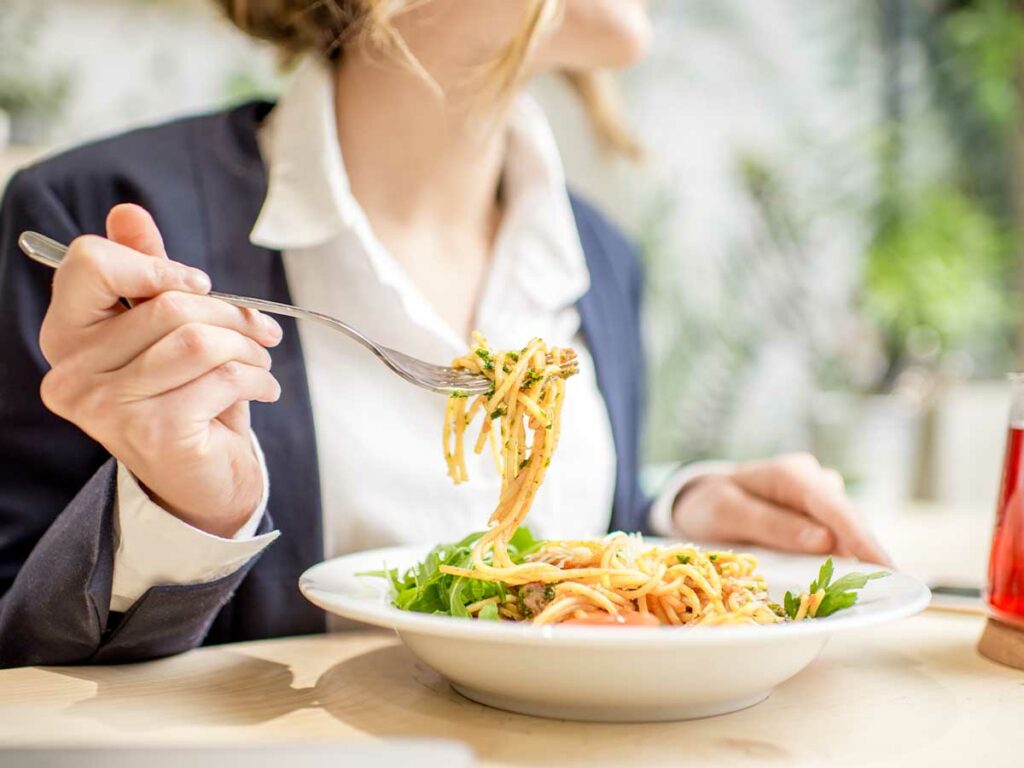 Table of Contents (click to view)
Explore the Benefits of Low-Carb Pasta Alternatives
There are delicious plant-based and veggie noodle alternatives that are gluten-free and low in carbs. So you can still enjoy your favorite dishes without feeling guilty about those pesky carbs.
Here are some benefits they have to offer.
Enjoy guilt-free indulgence: Indulge in your favorite carb-loaded dishes without compromising your dietary goals.
Improved blood sugar control: Regular pasta made from wheat is high in carbohydrates, which can cause spikes in blood sugar levels.
More fiber and nutrients: One of the significant differences between low-carb pasta noodles and traditional ones is that they have more fiber and a variety of nutrients.
Almost endless noodle options: The world of low-carb pasta offers endless possibilities. From store-bought konjac pasta and kelp noodles to homemade recipes, there's something for every taste bud and dietary preference.
With so many options available, sticking to a low-carb diet is easier than ever without sacrificing flavor or satisfaction.
Best Low-Carb Pasta and Noodles
If you're looking to cut down on carbs but still crave the comfort of pasta, don't worry. There are plenty of delicious low-carb pasta alternatives out there. Learn the best options to satisfy your pasta cravings without derailing your low-carb lifestyle.
Pick a healthy pasta alternative that mimics the size, shape, and function of whichever pasta noodle you wish to replace.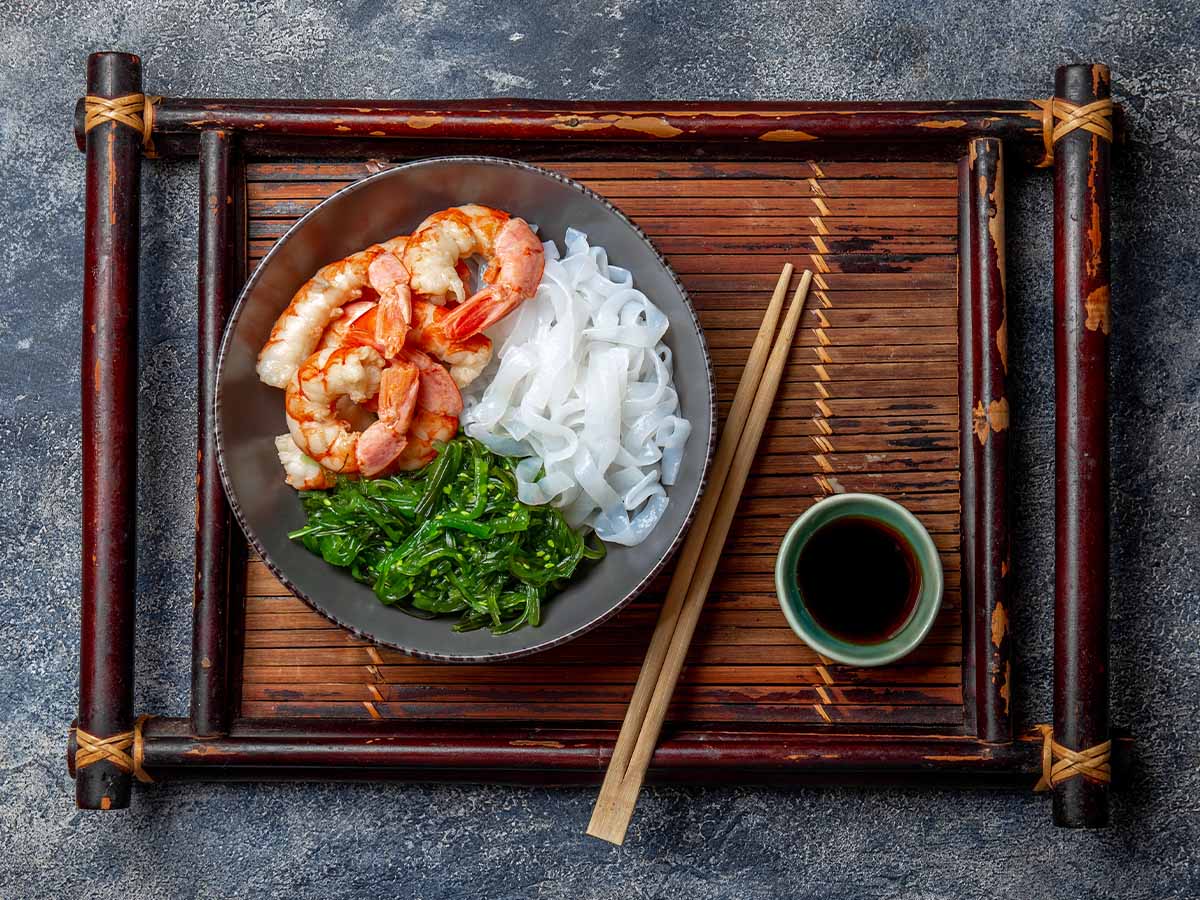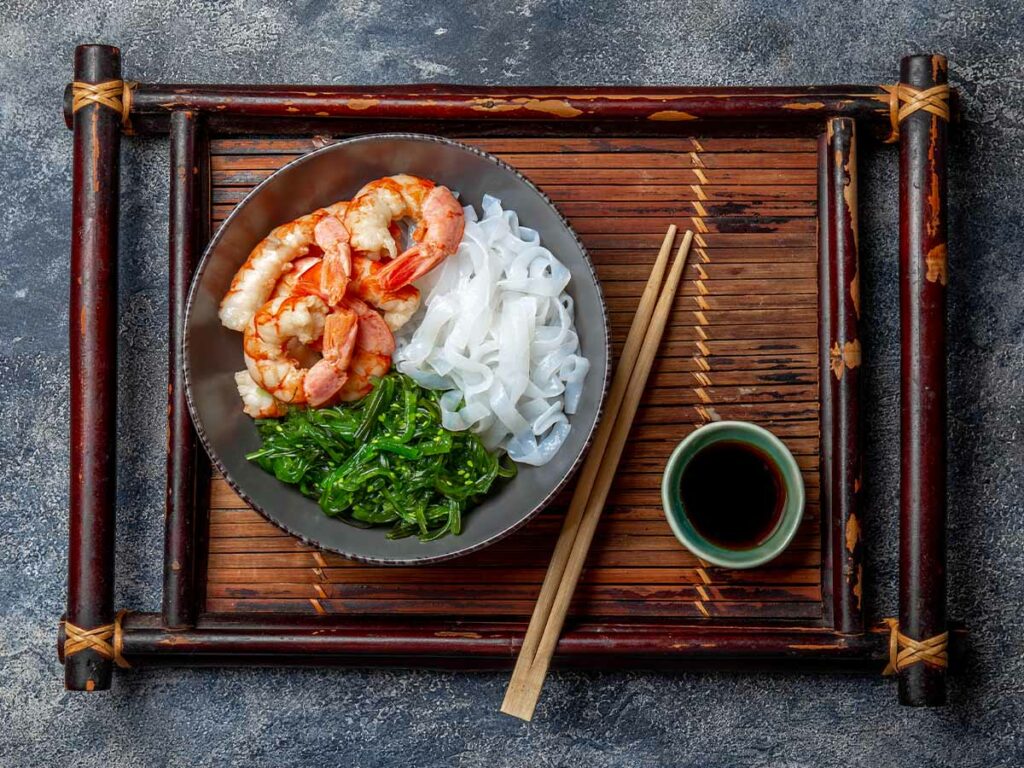 Store-Bought Options
Many people worry about finding low-carb pasta alternatives that taste good. Luckily, there are plenty of options available that satisfy this concern. You might think these alternatives taste just as delicious, if not better, than traditional pasta.
Brands to try: Explore different brands that produce chickpea pasta, black bean noodles or lentil rotini for tasty low-carb options. My friend reviewed the best low-carb pasta you can buy and shared interesting points for consideration.
Kelp noodles: A common sea vegetable, kelp, can be processed into noodles. These neutral-tasting noodles are easy to prepare and have a long, slender shape similar to spaghetti, which is suitable for many dishes. Kelp noodles are keto, low-carb, gluten-free and low in calories.
Shirataki noodles: Made from konjac flour, these translucent noodles have almost no carbs or calories. While they may have a slightly different texture than regular pasta, they are an excellent option for those on a low-carb diet. Shirataki noodles come in various styles, including spaghetti, fettuccine, and angel hair noodles.
Recommended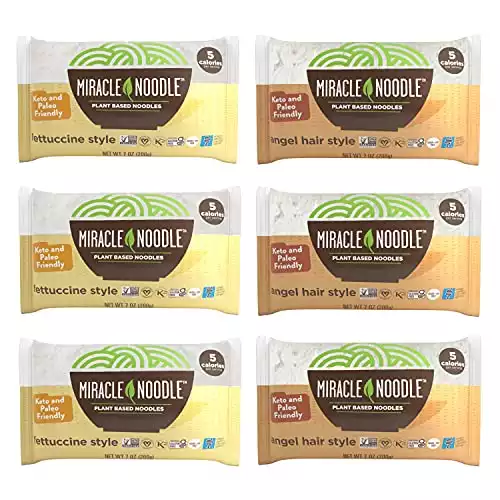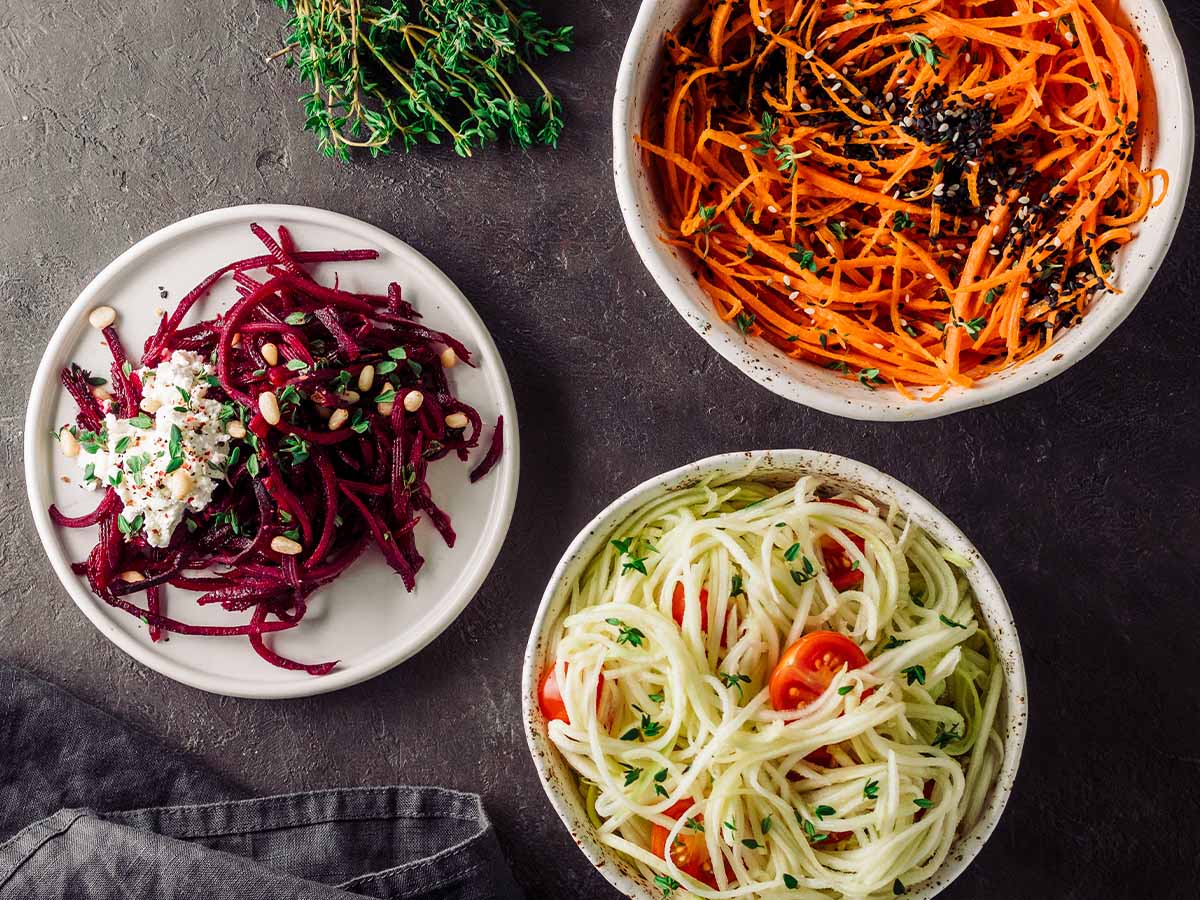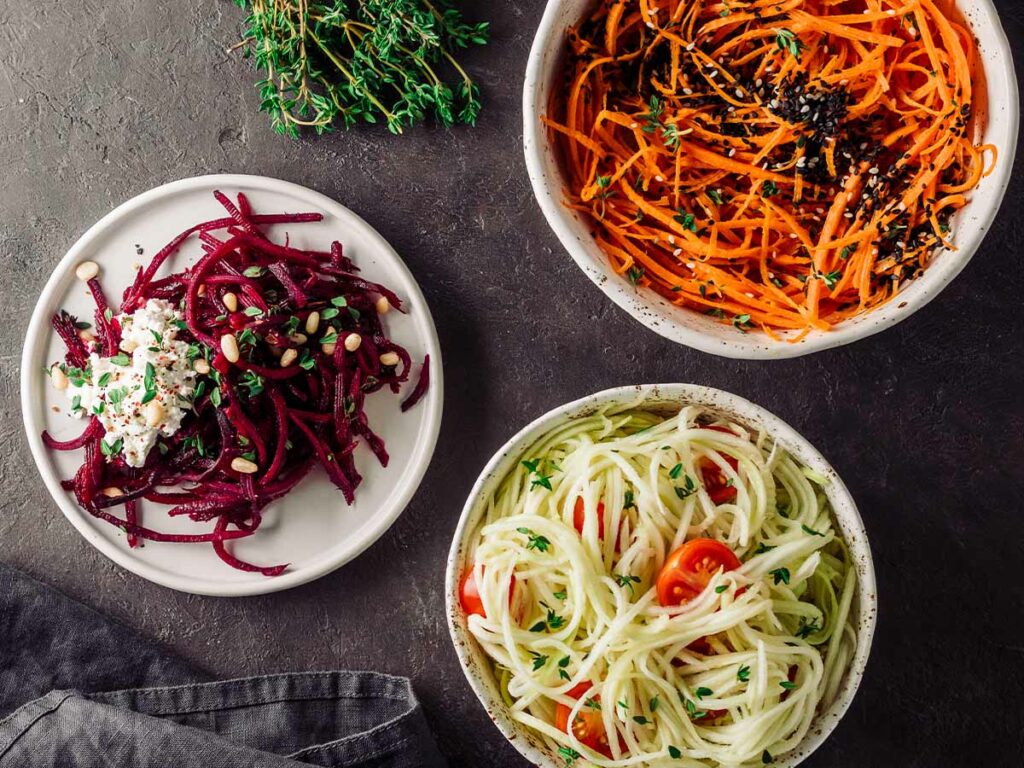 Plant-Based Vegetable Noodles
You will be pleasantly surprised at vegetable noodles' range of flavors and textures. Additionally, these vegetables bring a lovely burst of color to your plate. Experiment with all of them until you discover your personal favorite.
Zucchini noodles: Also known as "zoodles," these are a popular choice made from spiralized zucchini. Some grocery stores offer them fresh or frozen pre-made in bags. Our keto shrimp scampi recipe features zucchini noodles.
Cauliflower pasta: Rinse the cauliflower and cut it into small bite-sized pieces to make the perfect base for a baked cauliflower mac and cheese.
Spaghetti squash: This versatile vegetable can be roasted and then scraped into strands that resemble spaghetti. It tastes slightly sweet and pairs well with various sauces and toppings.
Eggplant noodles: With just a vegetable peeler, you can transform an eggplant into broad lasagna-like strands.
Cabbage noodles: Thinly slice cabbage into strips and enjoy the slightly sweet and crunchy texture in salads and stir-fries. We like cabbage noodles with ground beef.
Run fresh vegetables through a spiralizer, and you can make oodles of noodles.
Our Pick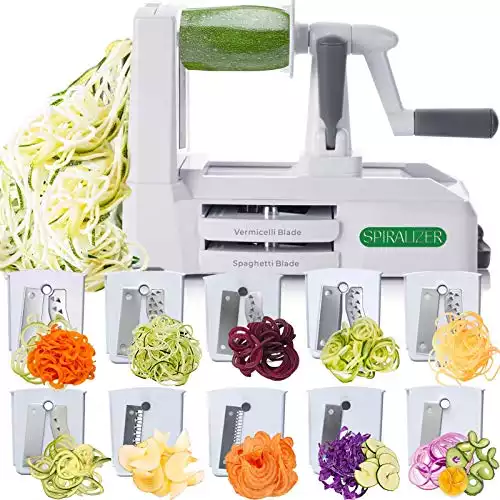 Best Heavy Duty Spiralizer
Meet my kitchen hero—the spiralizer. This is the tool I use to effortlessly transform veggies into low-carb noodles. The best part is that my kids always come to help whenever they see me bring it out, turning meal prep into a fun family affair.
Pros:
10 blades for all shapes

Dishwasher safe for easy clean up

Lightweight and easy to use
Buy Now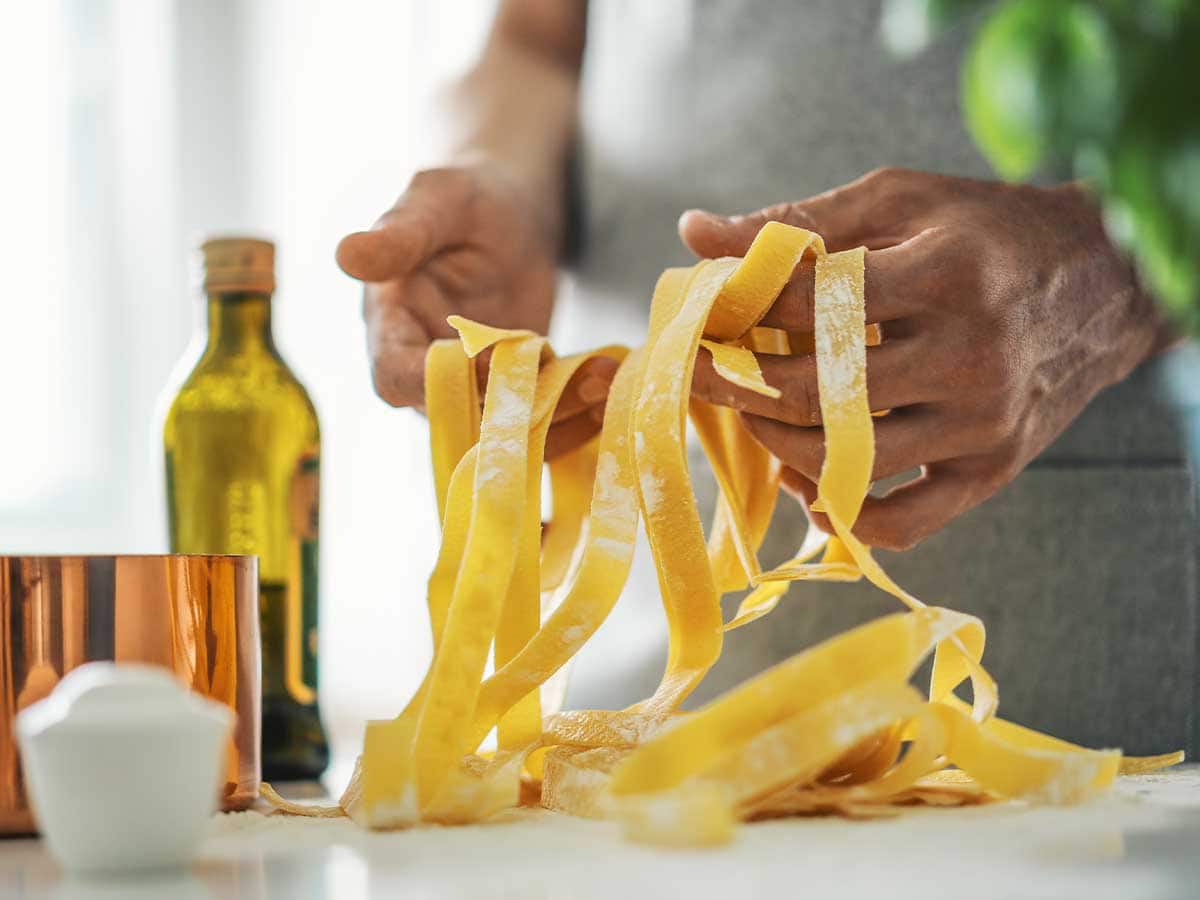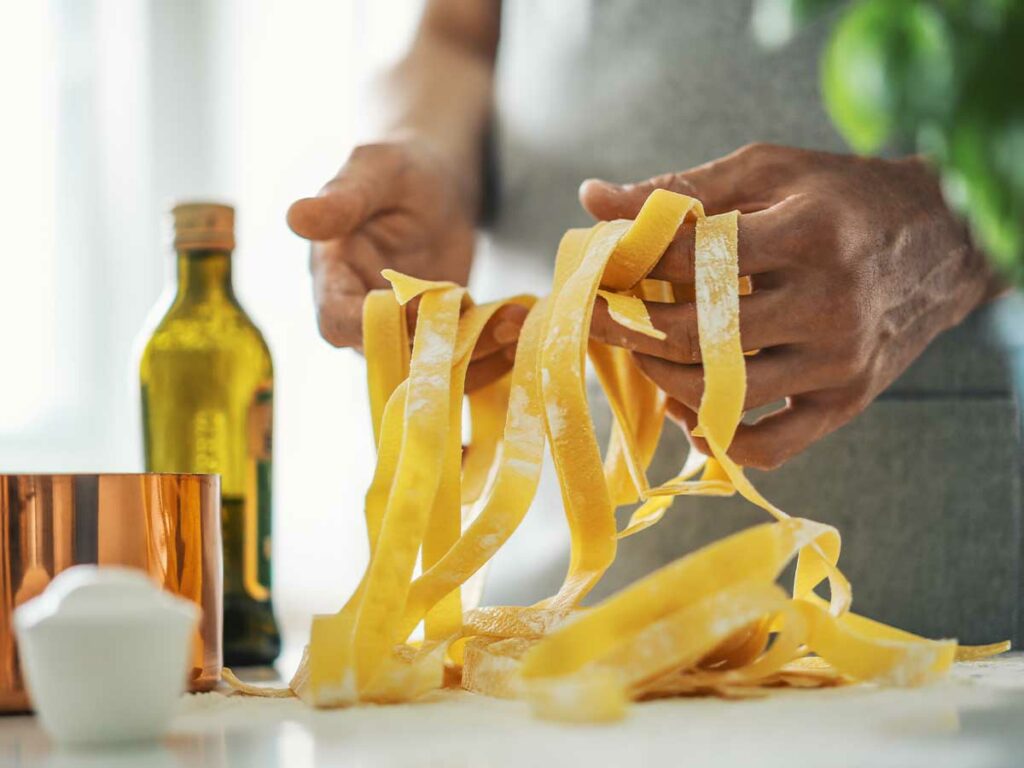 Homemade Low-Carb Pasta
Making noodles from scratch may require more effort than purchasing pre-made alternatives, but it is equally, if not more, delectable. Homemade low-carb pasta options typically contain basic ingredients and are fairly straightforward to prepare.
After developing the best alternative mix for making pasta with the least amount of carbs, my whole family and I stopped eating store-bought regular noodles. Not only is it almost identical in taste and appearance, but it's also done in minutes, ensuring that our entire family eats as healthily as possible.

— Zuzana Paar, Lowcarb-nocarb
Get creative in the kitchen by trying different recipes with your chosen low-carb alternative. Whether recreating egg noodles with gluten-free ingredients or cooking almond flour pasta, there are options to enjoy by hand and with a pasta machine.
Serving a simple dish of homemade noodles and garlic butter is a treat you don't want to miss.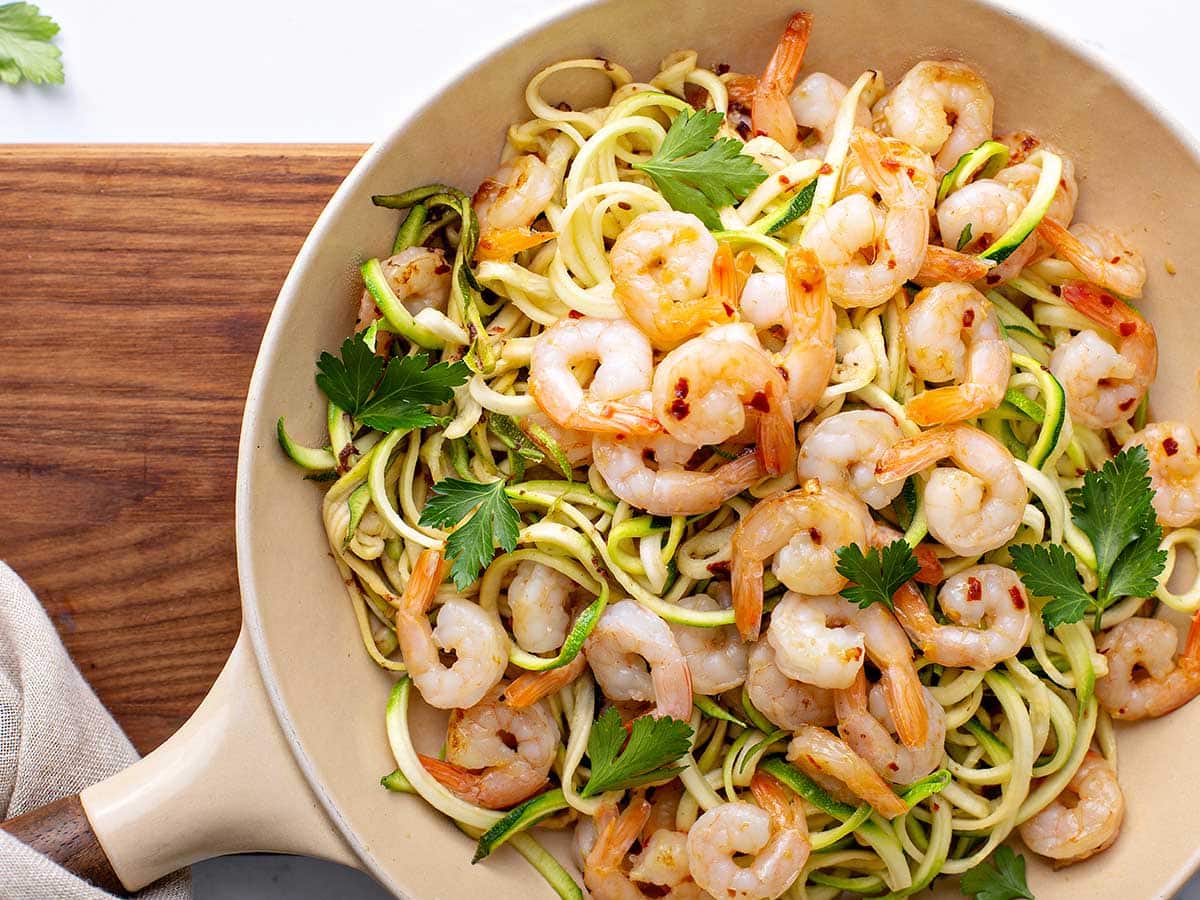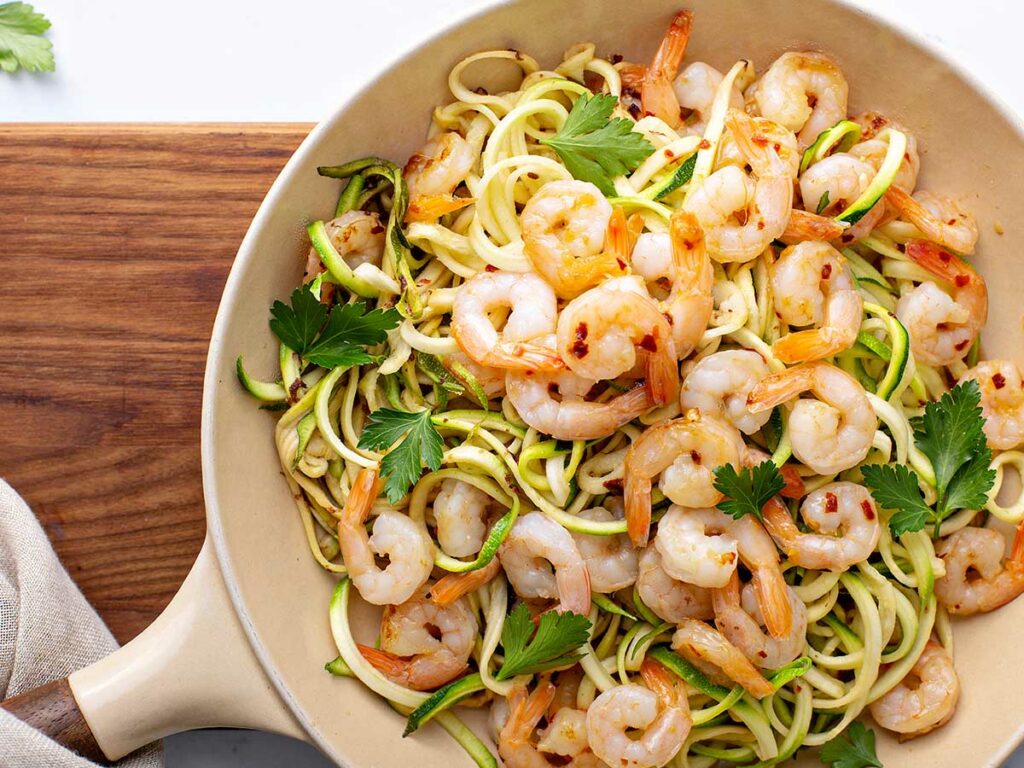 How to cook low-carb pasta
Cooking methods vary depending on the alternative. Zucchini noodles can be quickly sautéed or blanched in boiling water for a few minutes. Shirataki noodles often benefit from rinsing and then briefly cooking to remove any residual odor before incorporating them into your dish. Store-bought pasta can be cooked similarly to regular pasta, following the instructions on the package.
The four basic steps are:
Choose the pasta noodle substitute: Will it be a pre-made store-bought option, vegetable noodle or homemade recipe?
Prepare the noodles: Follow the directions listed on the bag, or make the noodles from scratch and cook until ready.
Prepare the sauce and add-ins: Marinara, Alfredo, pesto or any sauce you like. Add in protein, vegetables and favorite seasonings.
Serve: Garnish with Parmesan cheese and parsley. Then, grab your fork and sit down to dine.
You can also slow-cook vegetable noodles. As you see in keto chicken noodle soup, the trick is adding them in during the last 20 minutes of cooking time. This way, they don't get mushy.
Have fun and experiment with different cooking techniques to achieve your desired texture and flavor.
Missing Carbs on Keto and Low-Carb Diets
Giving up regular pasta can be a tough pill to swallow. However, now you know plenty of alternatives can satisfy your cravings without messing up your diet goals. Finding what works for you in your body and within your budget is key to any diet, be it gluten-free, low-carb or keto.
The best thing you can do is swap high-carb foods with low-carb alternatives. There's no stopping you from enjoying tuna zoodle pasta, shirataki noodle stir fry, or eggplant lasagna.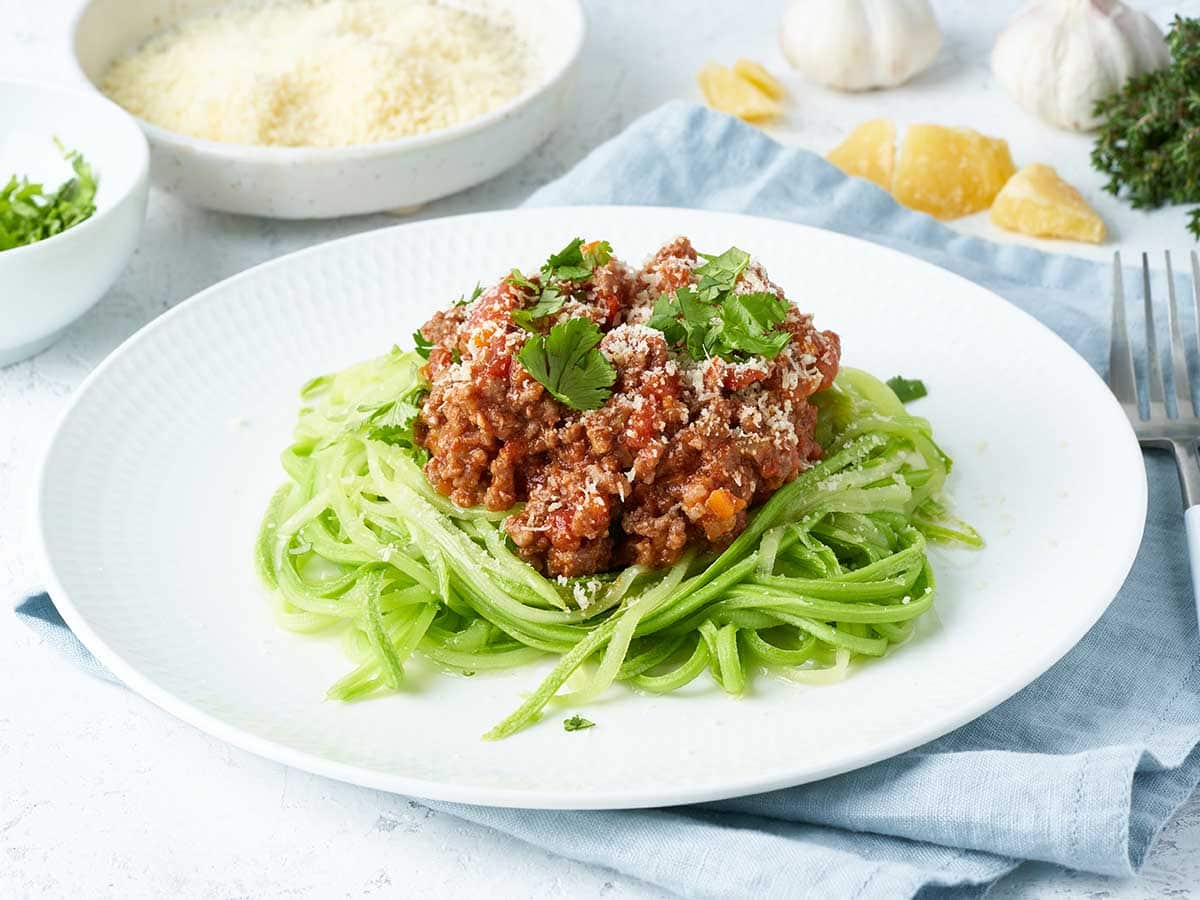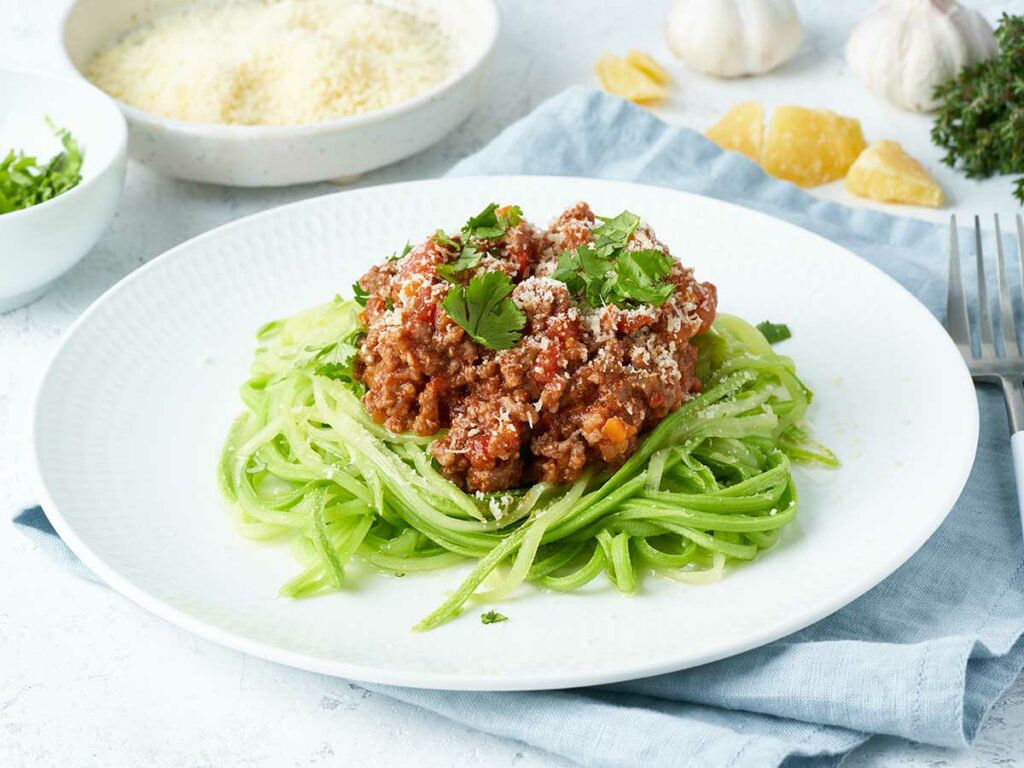 Low-Carb Noodle FAQ
Let's look at common questions.
Are low-carb pasta alternatives suitable for gluten-free diets?
Yes! Many low-carb pasta alternatives are naturally gluten-free since they are made from plant-based ingredients. However, always check the packaging for potential cross-contamination if you have severe gluten intolerance.
Can I use low-carb pasta alternatives in my favorite Italian dishes?
Absolutely! Low-carb pasta alternatives can be substitutes in various Italian dishes like spaghetti Bolognese or lasagna. Zucchini noodles make an excellent replacement for traditional spaghetti, while thinly sliced eggplant can be used instead of lasagna sheets.
Will using low-carb pasta alternatives affect the texture of my dishes?
The texture may vary slightly depending on the alternative you choose. Zucchini noodles have a more crisp texture than regular wheat-based spaghetti but still provide a satisfying bite when cooked al dente. Shirataki noodles have a unique chewy texture that some people enjoy, while chickpea pasta closely resembles the texture of traditional pasta.
Can I find low-carb pasta alternatives in my local grocery store?
Yes, many grocery stores now carry a variety of low-carb pasta alternatives in their health food section or produce aisle. However, if you're looking for a broader range of options, you may also explore specialty stores or online retailers that offer a broader selection.
In Conclusion
You now know about low-carb pasta alternatives that taste good and are healthy. These alternatives can change the way you eat without giving up flavor. They are great if you're on a low-carb diet, have diabetes, or just want healthier options.
Now it's time to try them out in your cooking. Experiment with different recipes, sauces, and toppings to find what you like best. Remember, eating healthy is about finding what works for you and having fun. So put on your apron, get creative in the kitchen, and let these low-carb pasta alternatives make your meals more delicious and nutritious!
This post received its most recent update in October 2023, after being originally published in December 2016.