Choose from this collection of snack recipes for weight loss on a keto or low-carb diet, and be ready when the munchies hit. Don't let those carb cravings sway you. Instead, arm yourself with these sweet and savory snack recipes made in less than ten minutes and with less than ten ingredients.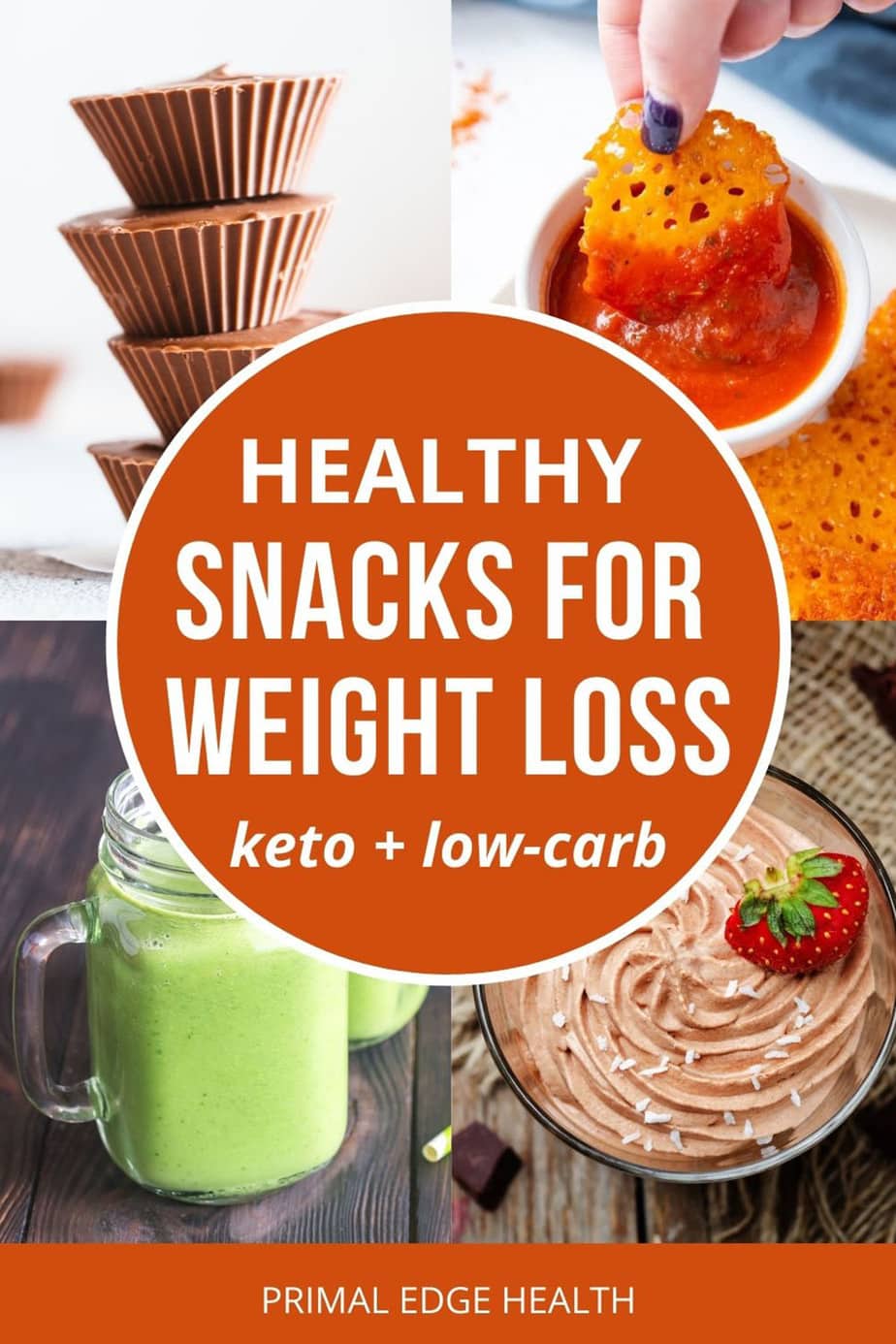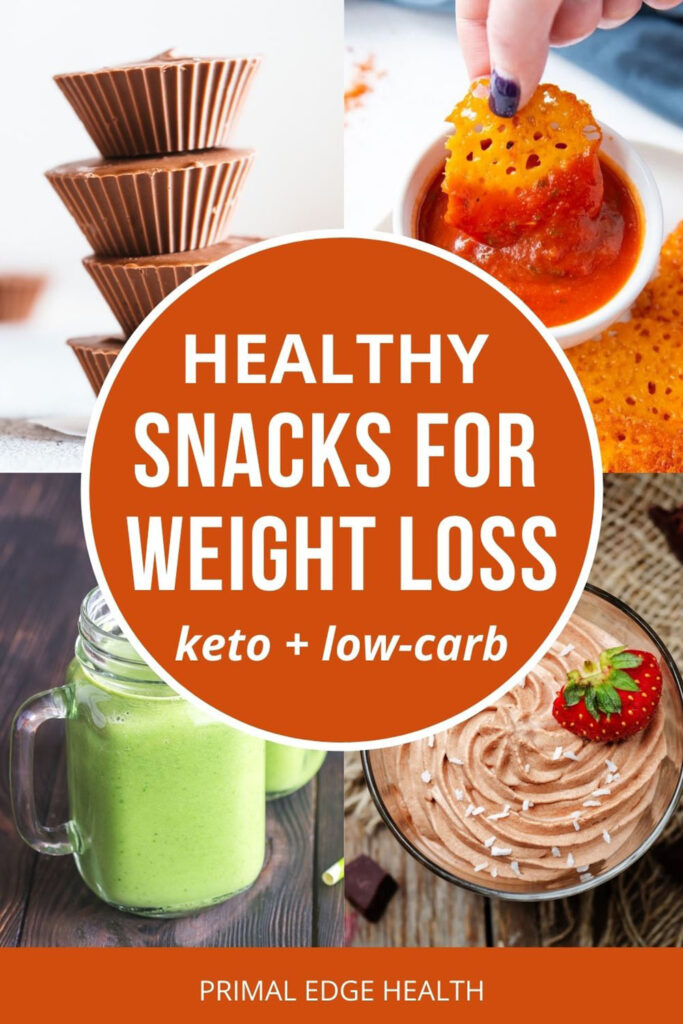 High-Protein Low-Carb Snacks Recipes
Whether you need easy-to-make mini-meals to get you through the afternoon or have children that need to eat every few hours, bookmark this list of recipes!
Since protein is the key to satiation, these recipes are full of healthy protein that will power you up better than any store-bought bars. Plus, you'll save money by making snacks at home.
So-called "healthy" low-carb commercial snacks cost a fortune and usually aren't all they claim to be. I recommend homemade snacks over store-bought options any day! You'll eat healthier and save money. It's a win-win.
Staying on target with your diet is much easier with a collection of snacks like this. Being prepared is pretty important, especially if you're a beginner on keto. Stay a step ahead of temptation with delicious and easy snacks that cover the gamut from savory to sweet, salty to spicy, and all the flavors in-between.
Read our keto diet guide for more strategy, tips, and meal prep ideas you need for success!
How to Make Keto Snack Recipes
Begin by browsing 28 of the best snack recipes posted here. Then, choose the ones that speak to you and stock your fridge with ingredients. After just a little planning, you'll be completely prepared with healthy snacks any time of the day.
Many of these snacks can be made ahead of time and are handy for the whole week. For example, the pemmican protein bar, Keto Trail Mix, and flax crackers all store exceptionally well.
Otherwise, there are ample snack recipes you can make in an instant. For example, whip up the blueberry avocado smoothie, pizza roll-ups, hazelnut chocolate mousse, and keto tortilla chips in 10 minutes with less than 10 ingredients per recipe.
The time might come when you need a snack, and you need it now. I get it. That is why I made sure that these snacks are delicious and simple too. Your teenager is well equipped to execute any one of these snacks. Even young children can handle many of these recipes with a little help from their older brother or sister.
Main Ingredients for Healthy Sweet snacks
Avocado
Berries
Ingredients for Healthy Savory snacks
Protein: ham, chicken wings, pepperoni, tuna
Cheese
Low-carb vegetables: cucumber, broccoli, zucchini
Nuts and seeds: almonds, nut butter, pumpkin seeds
Do you need a dip for savory keto snacks like crunchy cheese chips or crackers? Take a look at 10 Low-Carb Dips for a Keto Diet
Keto Snack Recipes
Keep hunger pangs at bay with these simple keto snacks for weight loss. Whether you want to stay on track with body composition goals or have a family to feed before dinnertime, these quick snacks are just the ticket. Homemade yet simple, these recipes are easy and satiating. 
If you want something a little more classy, choose one of these elegant yet simple keto appetizers for a crowd.
Check out our entire collection of quick and easy keto smoothie recipes and blend a refreshing snack in minutes.
First published on August 18, 2015.