Everyone likes a little crunch in their food. These healthy low-carb snacks are quick and easy to make. Enjoy them on your keto diet by adding them to the side of a meal or as a light snack in between.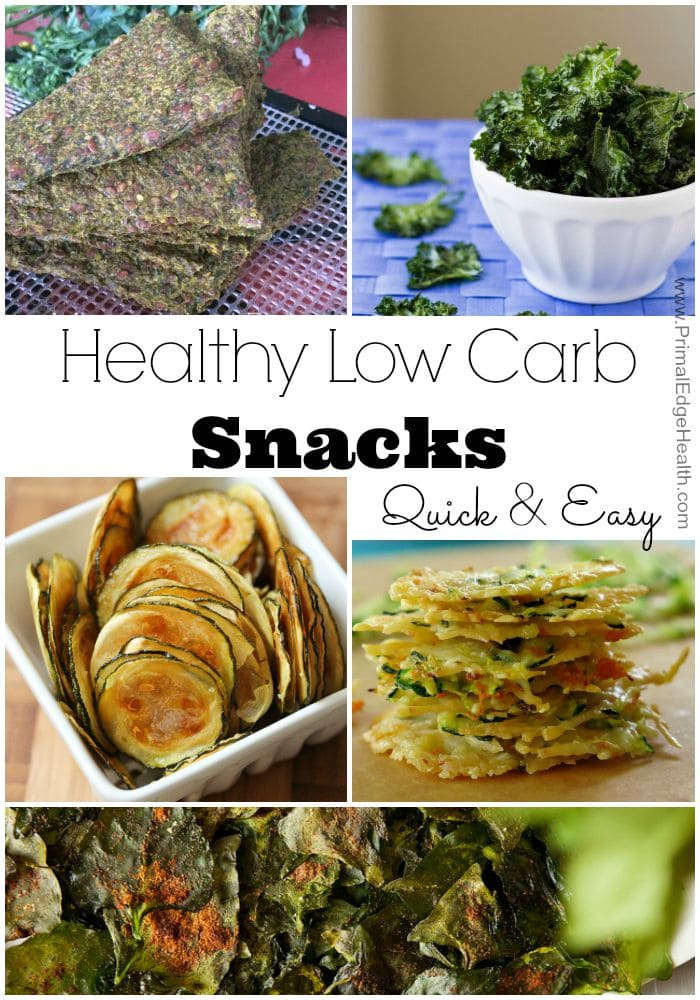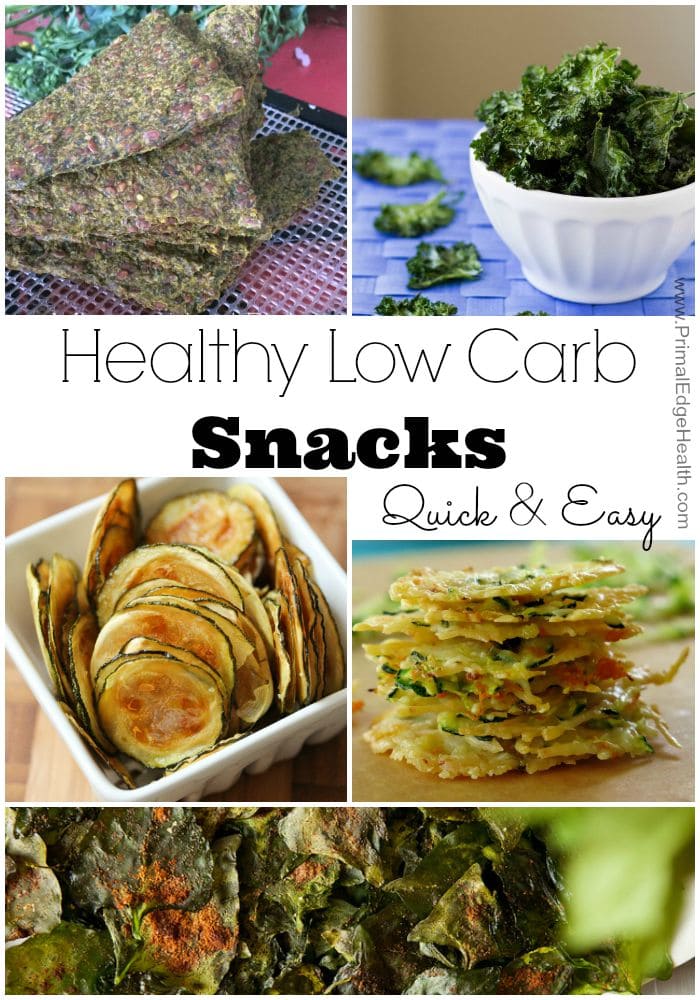 In efforts to inspire clients with delicious and low carb high-fat foods, I have made a collection of 30 Quick and Easy Low Carb Meals and 12 Healthy Homemade Dressings. These healthy low-carb snacks would be great with a creamy dressing slathered on top and fish on the side. We are all about simple food prep and seasonal local foods. These snacks can make a meal feel more gourmet without much effort.
Crunch away my friends!
Micronutrient Green Flax Crackers – Primal Edge Health
You can make these even if you do not have a dehydrator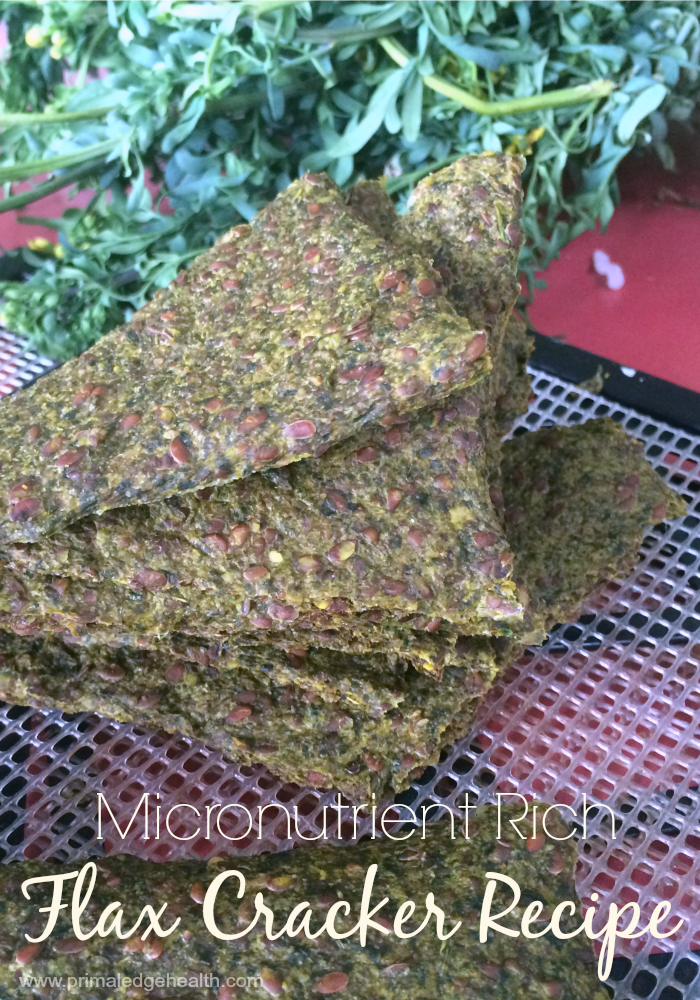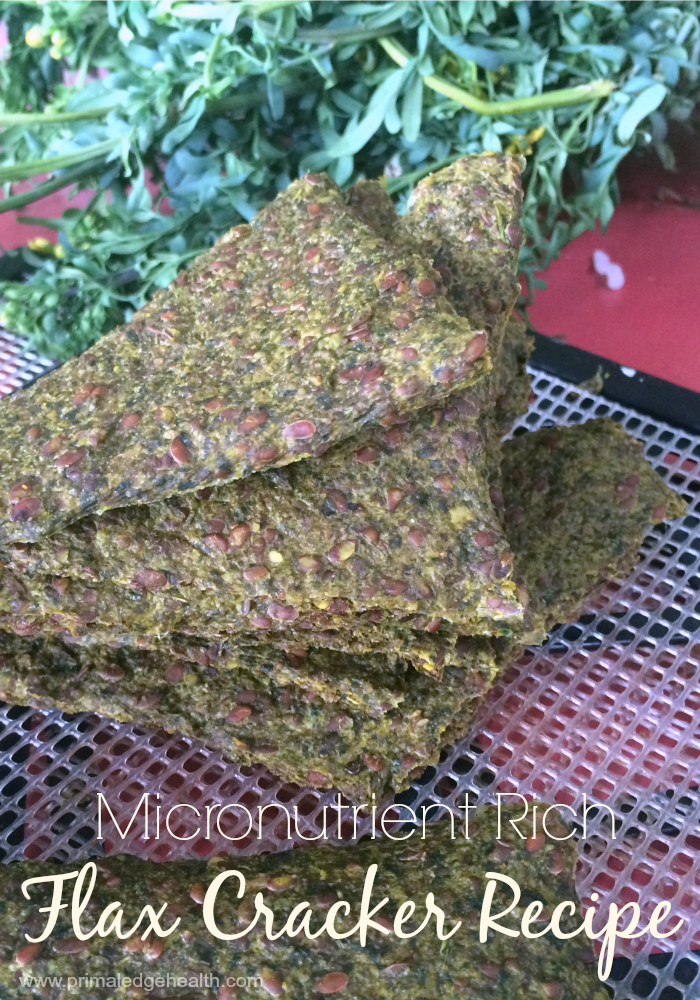 Baked Parmesan Zucchini – Damn Delicious
Actually delicious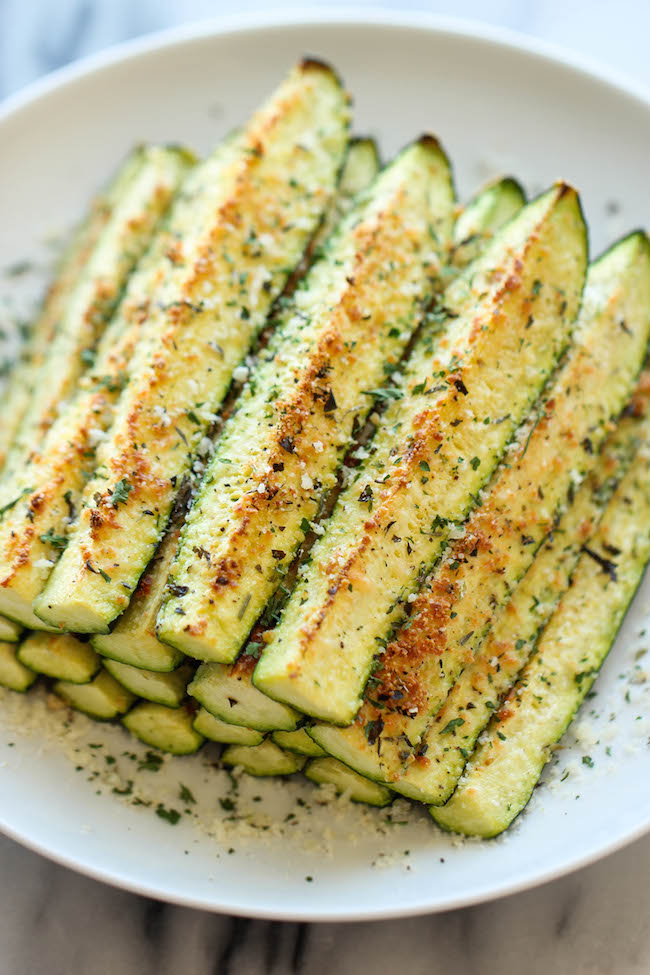 Crispy Kale Chips – Culinary Hill
Try it with kale, chard or any other leafy green
Baked Spinach Chips – Brooklyn Farm Girl
Genius
Zucchini Chips – Table for Two Blog
A great, simple recipe
Parmesan Cheese Chips – Dinner Mom
Very cool, very clever
Eat more vegetables!
There is no excuse now, these six healthy low-carb snacks are quick and easy enjoyable ways to begin eating more vegetables.
What are snacks without dips? Check out this list of low-carb dips for easy ideas!