These easy-to-make yet elegant low carb keto holiday appetizers are great for a crowd. They are the perfect finger foods to serve at any celebration! From personal keto diet favorites like Classic Beef Liver Pate and Keto Scotch Eggs to stuffed mushrooms and mini burgers bites these easy keto recipes are some of the best keto hors d'oeuvre recipes you can offer to your special guests.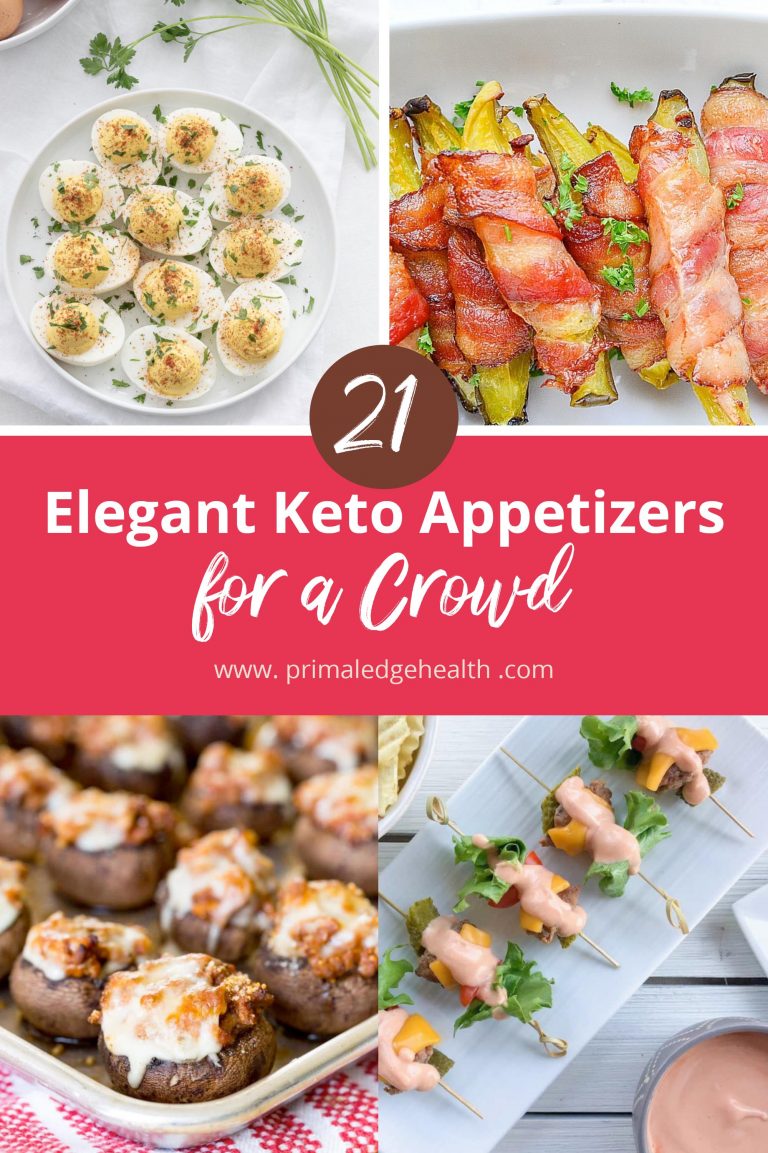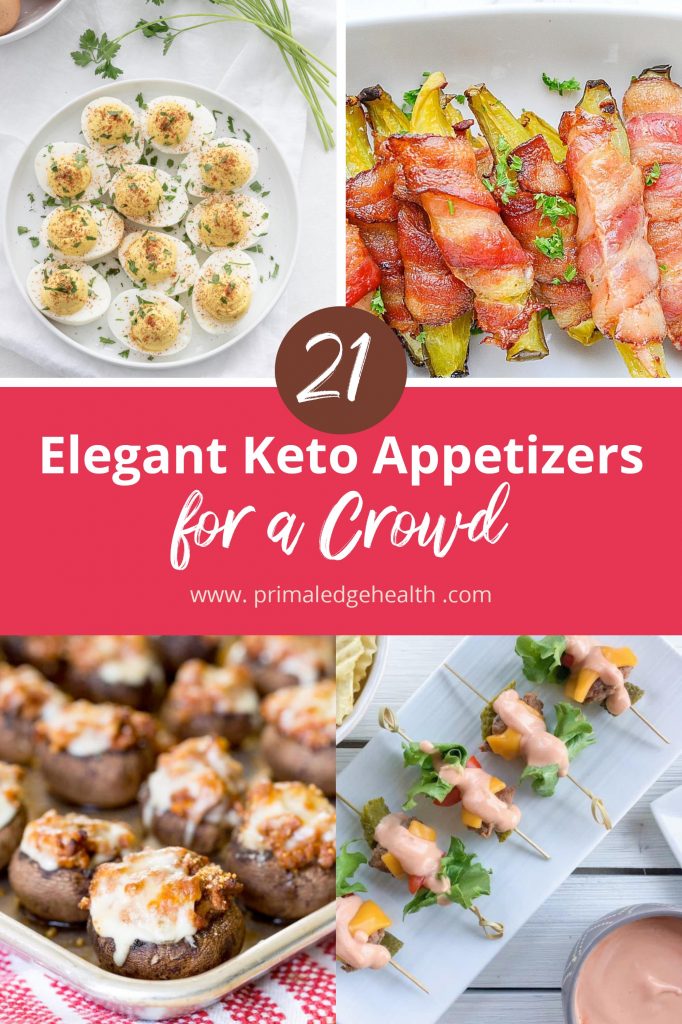 Easy Keto Party Snacks
Don't panic about planning your next party, with a little bit of thoughtful prep work you can have enough food ready to go for even the largest of gatherings.
These ideas make perfect informal low-carb pool party snacks and fancy dinner party menu items. Wherever you are in your party planning phase, I have your finger food, snack, and potluck ideas!
Main Ingredients for Keto Appetizers
Animal protein like beef, bacon, shrimp, and eggs
Low carb vegetables like pickles, mushrooms, and cucumber
Cream cheese, parmesan cheese, and mozzarella
Herbs like rosemary, thyme, and oregano
Keto Potluck Recipes
So many of our all-time favorite party foods are naturally low carb. Think of recipes like chicken wings, bacon-wrapped shrimp skewers, and Caprese salad, there is no need to "ketofy" them because they are already perfect for keto macros.
It's not the time for experimenting, you can count on these tried and true low carb appetizers for any big holiday feast or cocktail party. Lay everything out buffet style or pass a platter around, people are going to love the options!
Most of the recipes may be made ahead of time and kept in the fridge until you are ready to serve.
Each option is delicious, it's unlikely that you will have leftovers! In the rare event that you do, just save them in an airtight container in the fridge for lunch the next day.
Best Keto Party Food Ideas
Eating healthy doesn't have to be boring at all. Since the holidays are all about celebration, what better way to showcase the delicious variety available to keto dieters than plating these starters for your guests.
The recipes look adorable when all lined up on a platter. Serve mini mouthfuls with a stack of napkins and toothpicks so people can grab what they want with ease.
With these 21 mouthwatering keto party appetizers for a crowd, you will, no doubt, enjoy hosting your next keto style!
Looking for a more casual snack menu? Read these great options in Healthy Snack Recipes for Weight Loss.
If you're after dips, you might want to read this collection of easy low-carb dips also.
Getting ready for holiday planning keto-style? Take a look at this comprehensive list of favorite keto holiday recipes or jump directly to keto Christmas dinner recipes for more menu inspiration.
No-Fuss Keto Appetizers for a Crowd