These easy-to-make yet elegant low carb keto appetizers are great for a crowd. They are the perfect finger foods to serve at any celebration! From personal keto diet favorites like Classic Beef Liver Pate and Keto Scotch Eggs to stuffed mushrooms and mini burgers bites these easy keto recipes are some of the best keto hors d'oeuvre recipes you can offer to your special guests.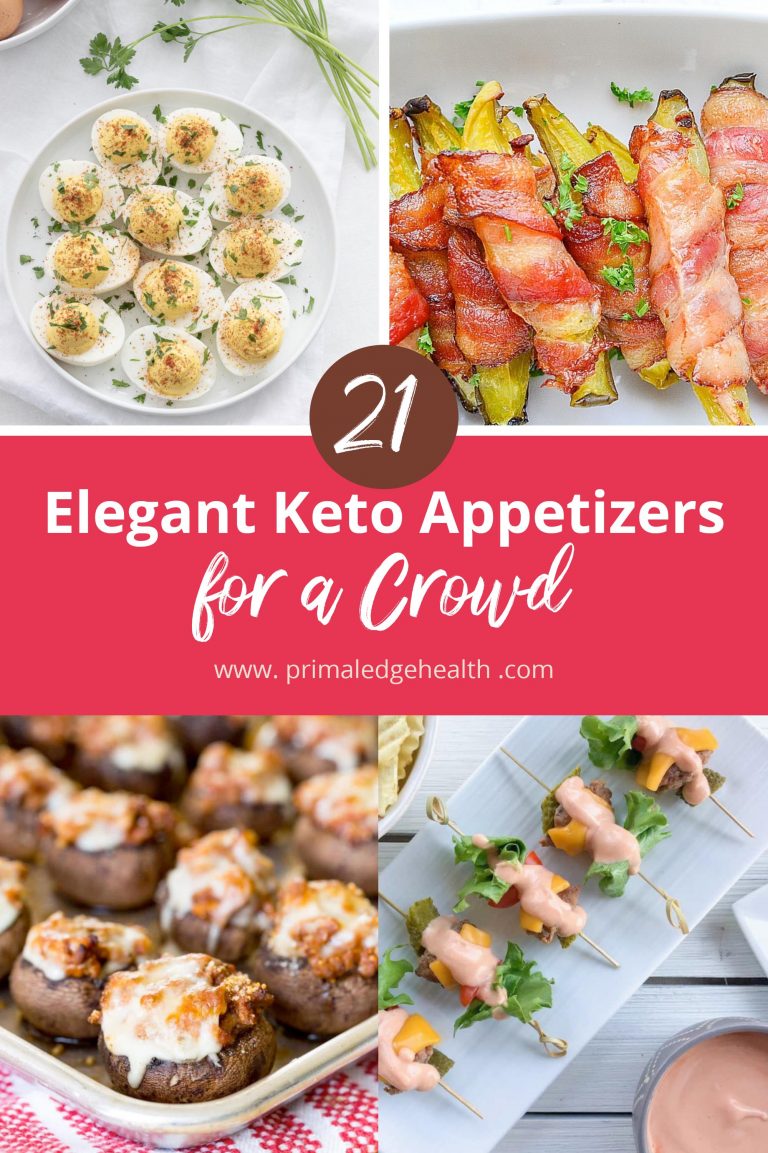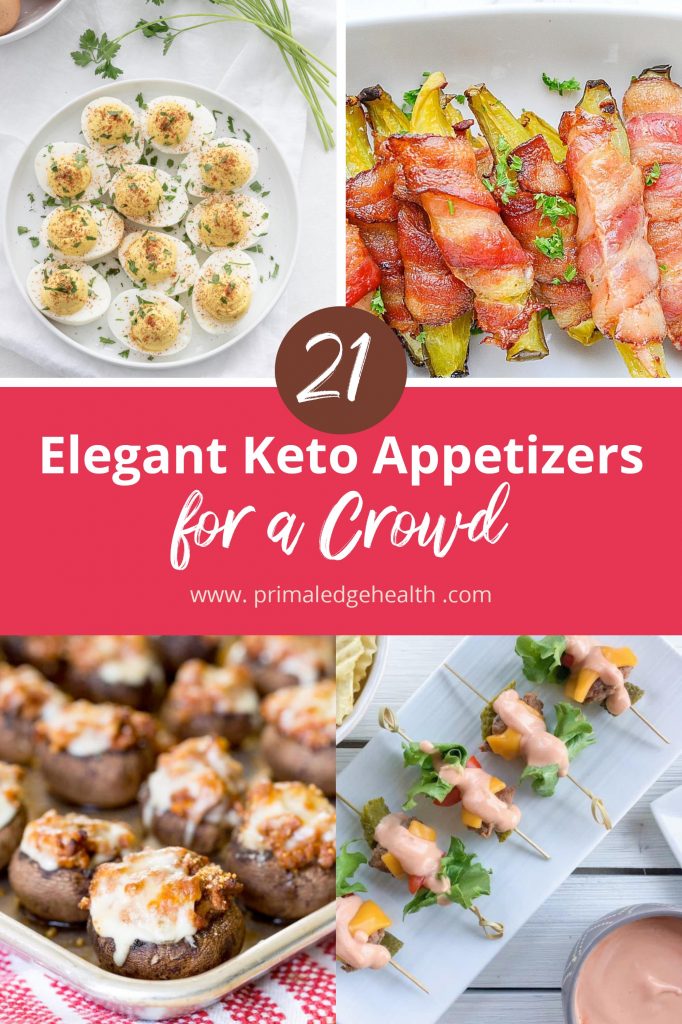 Easy to Make Low Carb Finger Foods
Don't panic planning your next party, with a little bit of thoughtful prep work you can have enough food ready to go for even the largest of gatherings.
Main ingredients for Keto-Approved Appetizers:
Animal protein like beef, bacon, shrimp, and eggs
Low carb vegetables like pickles, mushrooms, and cucumber
Cream cheese, parmesan cheese, and mozzarella
Herbs like rosemary, thyme, and oregano
Classic recipes naturally made low carb
So many of our all-time favorite party foods are naturally low carb. Think of recipes like chicken wings, bacon-wrapped shrimp skewers, and Caprese salad, there is no need to "ketofy" them because they are already perfect for keto macros.
It's not the time for experimenting, you can count on these tried and true low carb appetizers for any big holiday feast or cocktail party. Lay everything out buffet style or pass a platter around, people are going to love the options!
Most of the recipes may be made ahead of time and kept in the fridge until you are ready to serve.
Each option is delicious, it's unlikely that you will have leftovers! In the rare event that you do, just save them in an airtight container in the fridge for lunch the next day.
Try these keto appetizers for a crowd at your next party!
Eating healthy doesn't have to be boring at all. Since the holidays are all about celebration, what better way to showcase the delicious variety available to keto dieters than plating these starters for your guests.
The recipes look adorable when all lined up on a platter. Serve mini mouthfuls with a stack of napkins and toothpicks so people can grab what they want with ease.
With these 21 mouthwatering Keto Appetizers for a crowd you will, no doubt, enjoy hosting your next party keto style!
21 No-Fuss Keto Appetizers for a Crowd
1.) Classic Beef Liver Pate
PHOTO & RECIPE COURTESY OF Primal Edge Health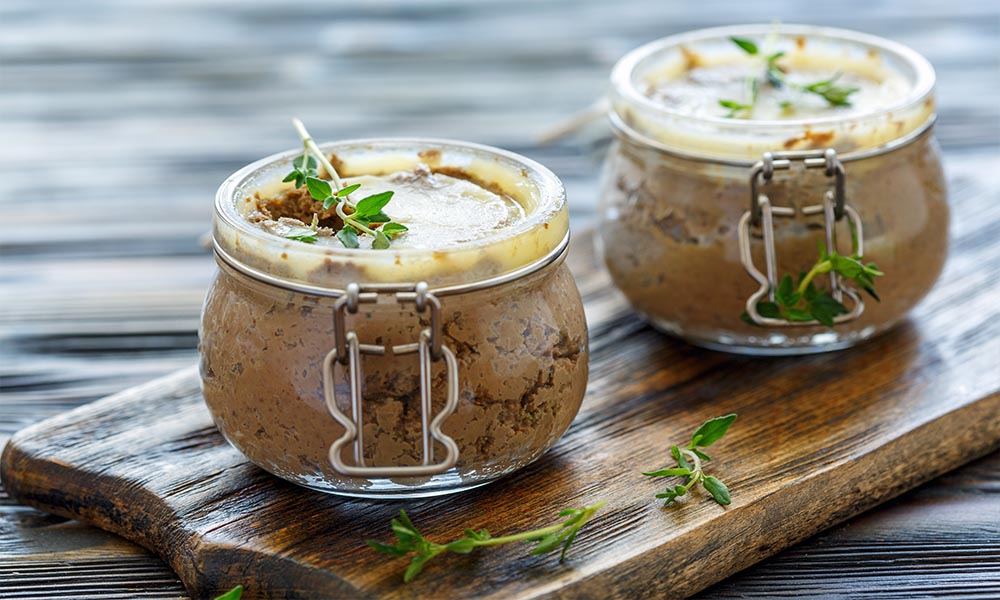 Chilled, creamy, and smooth, this Classic Beef Liver Pate is a holiday delight for many. It's naturally low-carb, high-fat and very nutrient dense from grass-fed liver!
2.) Crab Stuffed Mushrooms with Cream Cheese
PHOTO & RECIPE COURTESY OF Savory Tooth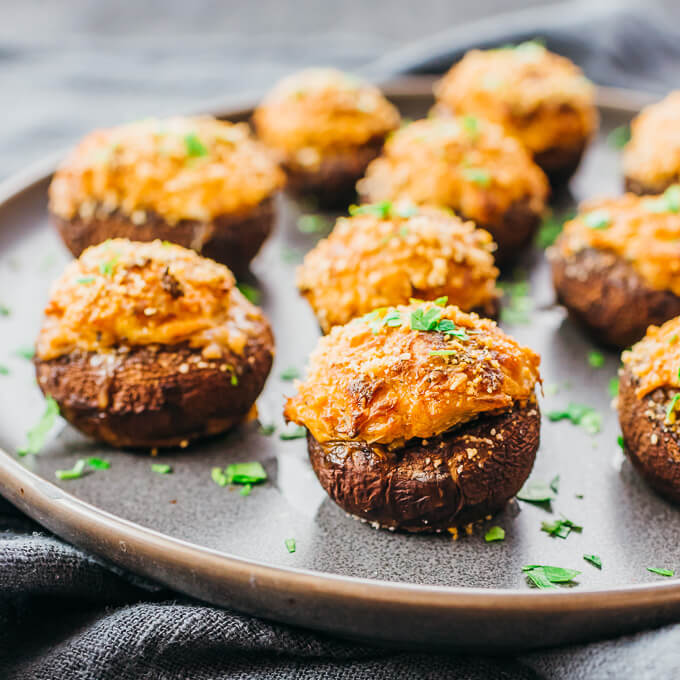 This is an easy keto recipe for crab stuffed mushrooms with cream cheese. The stuffing is soft and savory, with a nice but not overpowering crab flavor, and it's sprinkled with a rich parmesan cheese topping.
3.) Prosciutto Wrapped Asparagus
PHOTO & RECIPE COURTESY OF Emma Eats and Explores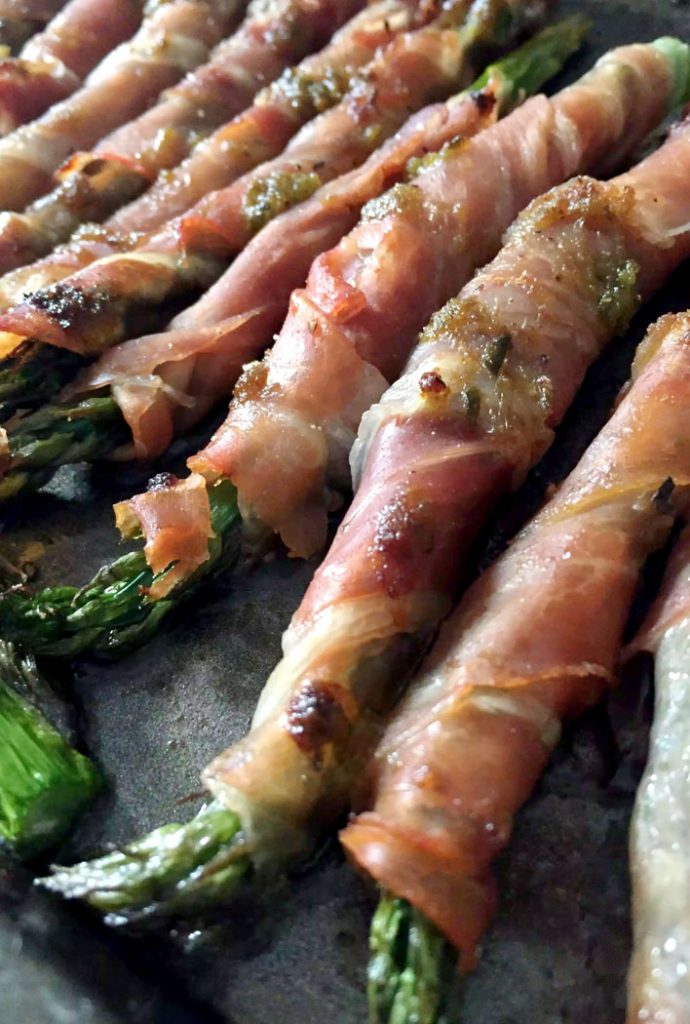 These Prosciutto Wrapped Asparagus Spears will be a hit at your party. Salty, tasty and perfect for dipping! They have to be one of the easiest (yet most popular with guests) appetizers I have ever made.
4.) Carnivore Meatballs
PHOTO & RECIPE COURTESY OF Primal Edge Health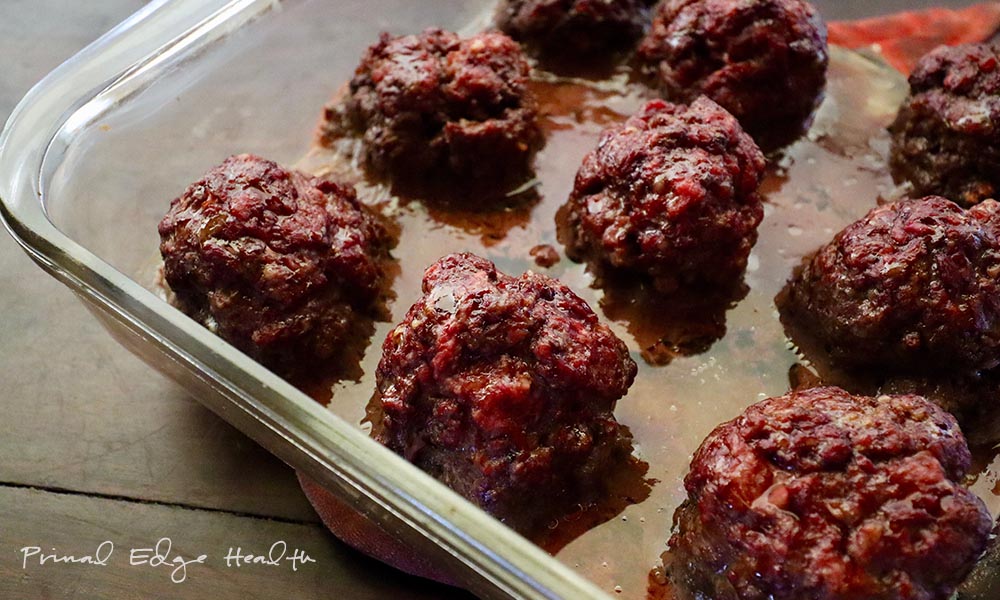 Ultra-simple carnivore style meatballs are made with 3 ingredients in 4 easy steps. Add toothpicks so your guests can grab them with ease and you're guaranteed to have a big hit!
5.) Antipasto Skewers
PHOTO & RECIPE COURTESY OF Home Made Interest
These Antipasto Skewers are a quick and easy appetizer recipe that is perfect for New Year's Eve! Not only are they a super delicious appetizer for parties, they are also low carb, keto, and gluten-free!
6.) Bacon Shrimp Skewers with BBQ Sauce
PHOTO & RECIPE COURTESY OF This Vivacious Life
Bacon Shrimp Skewers, I mean, does anything sound better? I use literally three ingredients for these bad boys and everyone just loves them! Make sure you grab a sugar-free BBQ sauce to keep it keto.
7.) Low-Carb Focaccia Bread with Thyme and Onion
PHOTO & RECIPE COURTESY OF Primal Edge Health
Low-Carb Focaccia Bread is an oven baked delight with crispy, crunchy crust and soft bready inside without the use of yeast or carb heavy flours. It's a great gluten-free bread, cut it into thin strips and there will be plenty to go around!
8.) Dynamite Salmon Appetizers
PHOTO & RECIPE COURTESY OF G-Free Foodie
These Dynamite Salmon Appetizers might be your new favorite appetizer – gorgeous, easy to prep, served room temperature and delish! What else can you ask for?
9.) Bacon Wrapped Pickles
PHOTO & RECIPE COURTESY OF Dancing Through the Rain
These Bacon Wrapped Pickles are unbelievably easy to make and super tasty! Easy appetizer recipes are the best, so be sure to add this one to your list!
10.) 3-Ingredient Keto Scotch Eggs
PHOTO & RECIPE COURTESY OF Primal Edge Health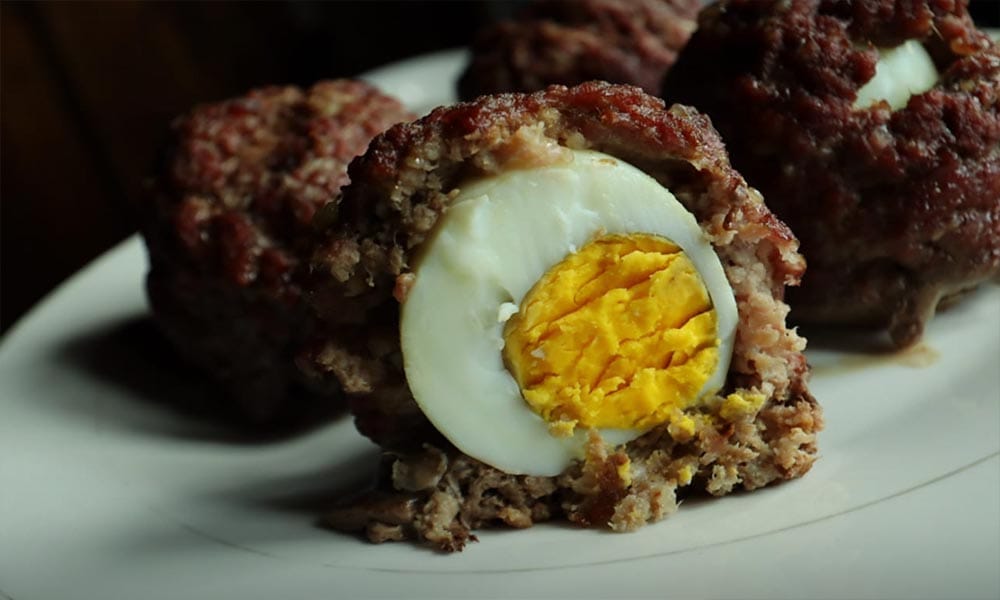 Crispy, greasy Keto Scotch Eggs are loaded with protein and make a great appetizer to any holiday meal! This gluten-free, pork-free version has only 3-ingredients!
11.) Mini Burger Bites With Sauce
PHOTO & RECIPE COURTESY OF Bite Sized Kitchen
These baked Mini Burger Bites With Sauce are like 'bunless' sliders! I slathered on the most delicious burger sauce that will have your guests licking their fingers clean. These are truly a fun skewered appetizer that both kids and adults will love!
12.) Easy Classic Keto Deviled Eggs
PHOTO & RECIPE COURTESY OF Drive Me Hungry
An easy recipe for classic keto deviled eggs! With only 1 gram net carbs per serving, these keto deviled eggs are a perfect low carb snack or appetizer.
13.) Keto Sausage Balls Recipe
PHOTO & RECIPE COURTESY OF Kasey Trenum
You are going to fall in love with this Keto Sausage Balls Recipe. It's so easy to make, full of flavor, and versatile as a keto appetizer or low carb breakfast.
14.) Spicy Low Carb Tuna Salad Cucumber Bites
PHOTO & RECIPE COURTESY OF Primal Edge Health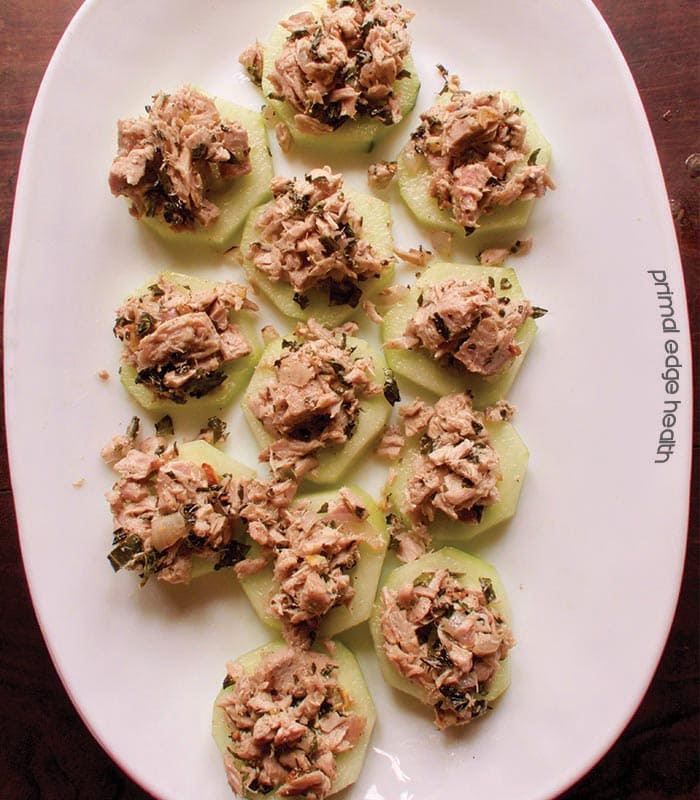 Thickly sliced cucumbers topped with dollops of spicy low carb tuna salad are great to serve to lunch guests or at a dinner party. These cucumber bites are easy to make, low prep keto finger foods!
15.) Bolognese Ground Beef Stuffed Mushrooms
PHOTO & RECIPE COURTESY OF Cupcakes and Kale Chips
Bolognese Stuffed Mushrooms are an easy party finger food packed with all the flavors of your favorite Italian meat sauce in one bite-sized package. Topped with mozzarella and parmesan cheese, these are going to be one of your favorite low carb appetizers.
16.) Easy Keto Chicken Wings
PHOTO & RECIPE COURTESY OF Primal Edge Health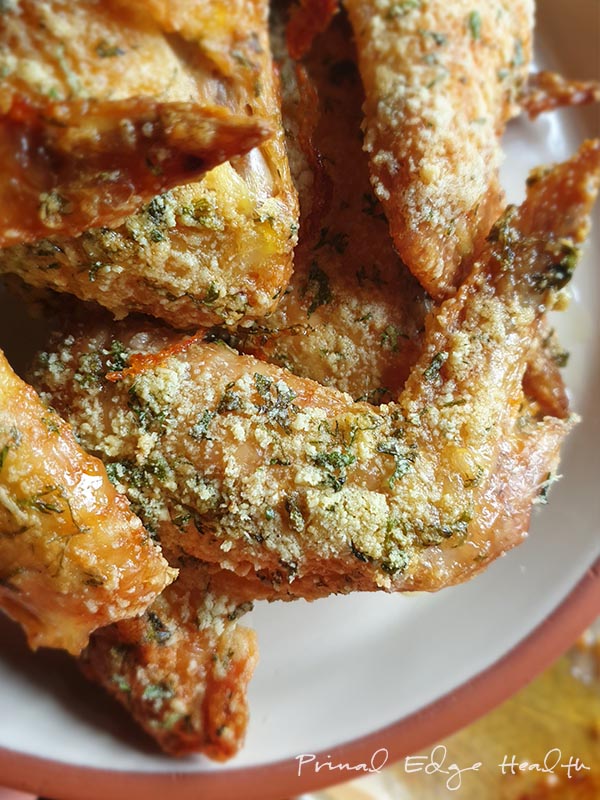 Perfect for a low-prep party dish or appetizer, these herb crusted Easy Keto Chicken Wings are crispy and finger licking good. Be sure to serve them with lots of napkins, you'll thank me later!
17.) Caprese Salad Bites
PHOTO & RECIPE COURTESY OF Appetizer Addiction
These Caprese bites are perfect for any party or family gathering! They are easy and only take minutes to make!
18.) Easy Bacon Wrapped Shrimp Appetizer
PHOTO & RECIPE COURTESY OF The Foodie Affair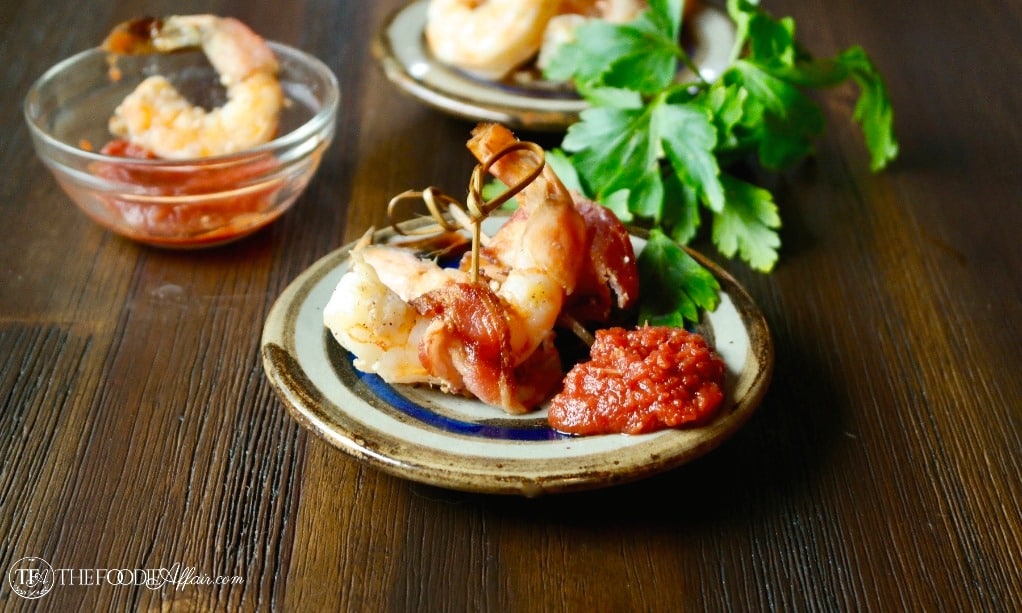 Bacon wrapped shrimp marinated in a simple olive oil, lemon and cajun spice dressing. These delicious shrimp wraps are an easy to make and tasty keto appetizer!
19.) Grass-Fed Beef Liver Chips
PHOTO & RECIPE COURTESY OF Primal Edge Health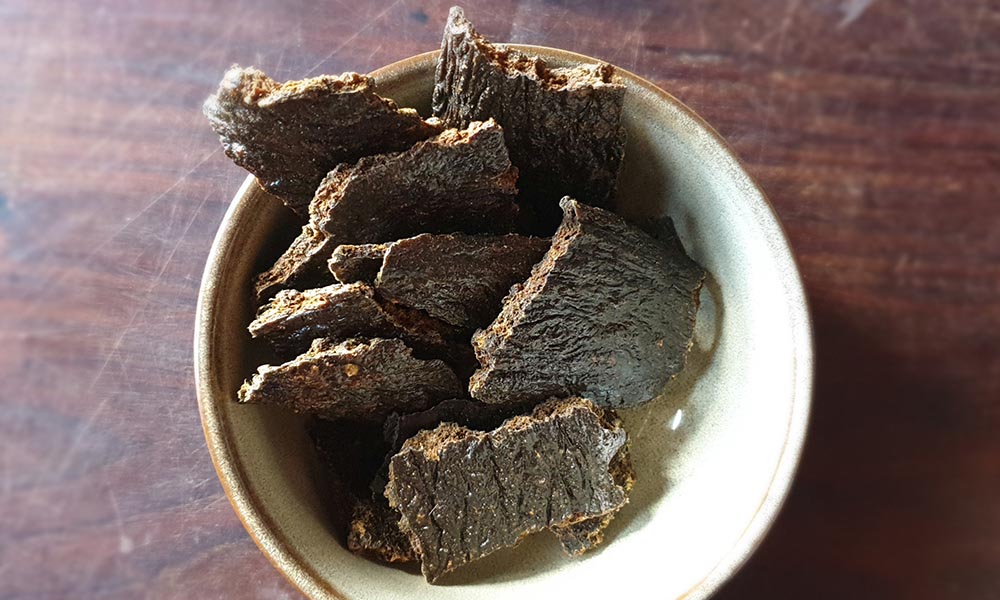 Thin crunchy low-carb liver chips made from grass-fed beef are perfectly dippable for all your favorite guacamoles, cheese sauce, and dips but come with a super nutritional boost!
20.) Bacon Cheeseburger Bites
PHOTO & RECIPE COURTESY OF Keto Cooking Christan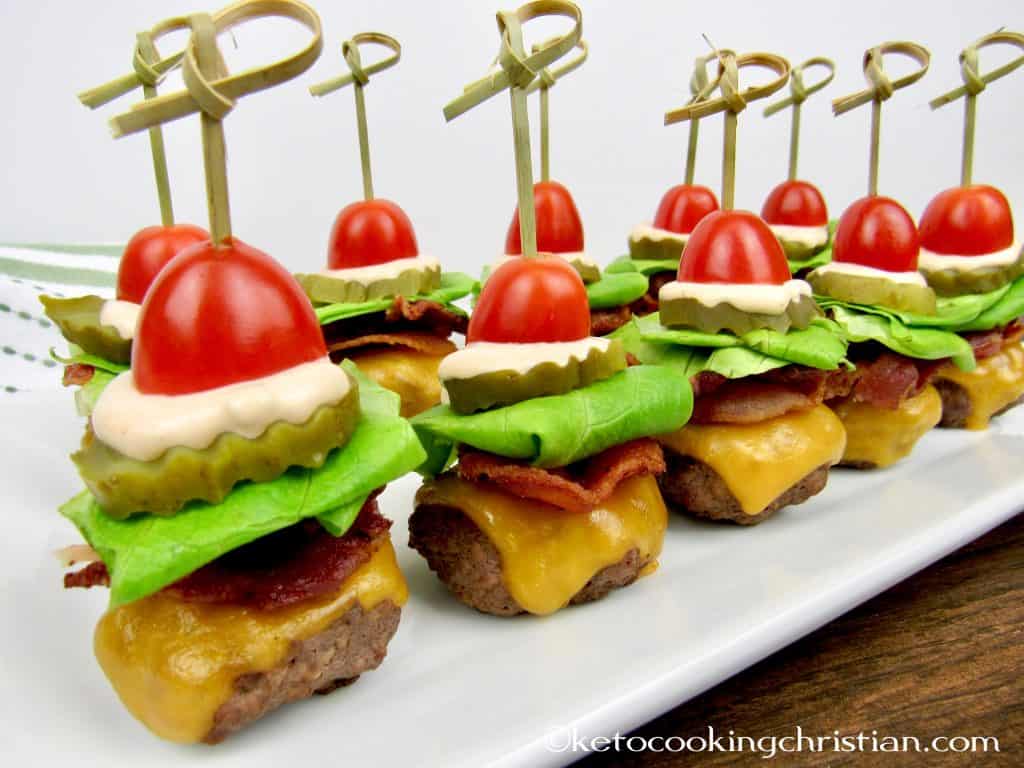 Adorable little mini cheeseburgers topped with bacon, lettuce, tomato, pickle and of course the homemade thousand island dressing! Perfect for your next party!
21.) Homemade Pickled Egg Recipe
PHOTO & RECIPE COURTESY OF Primal Edge Health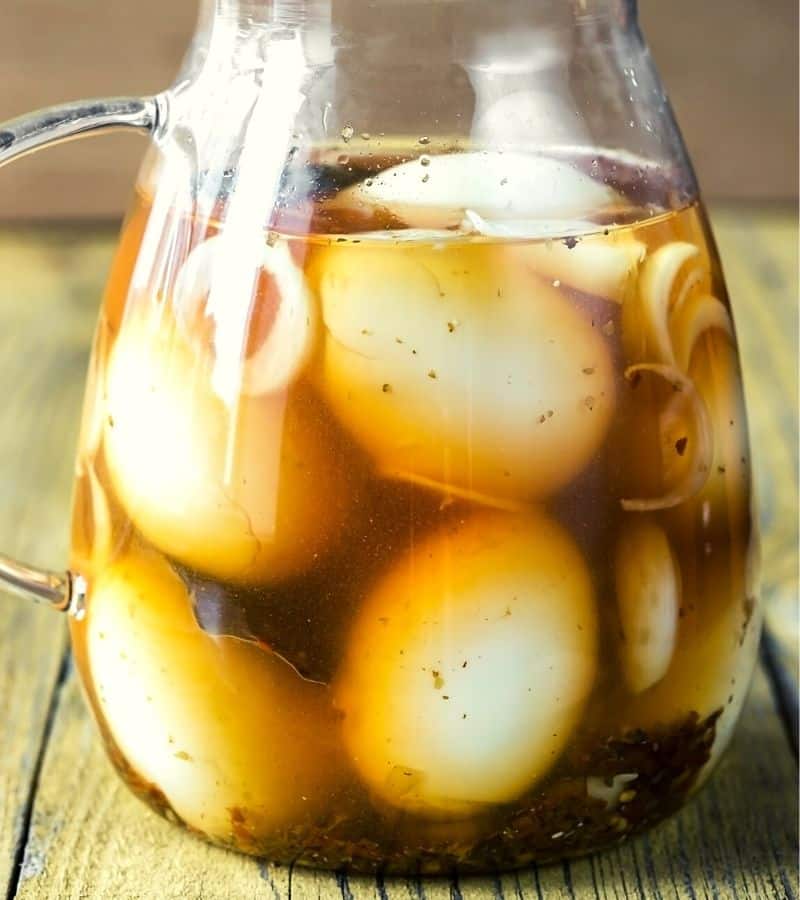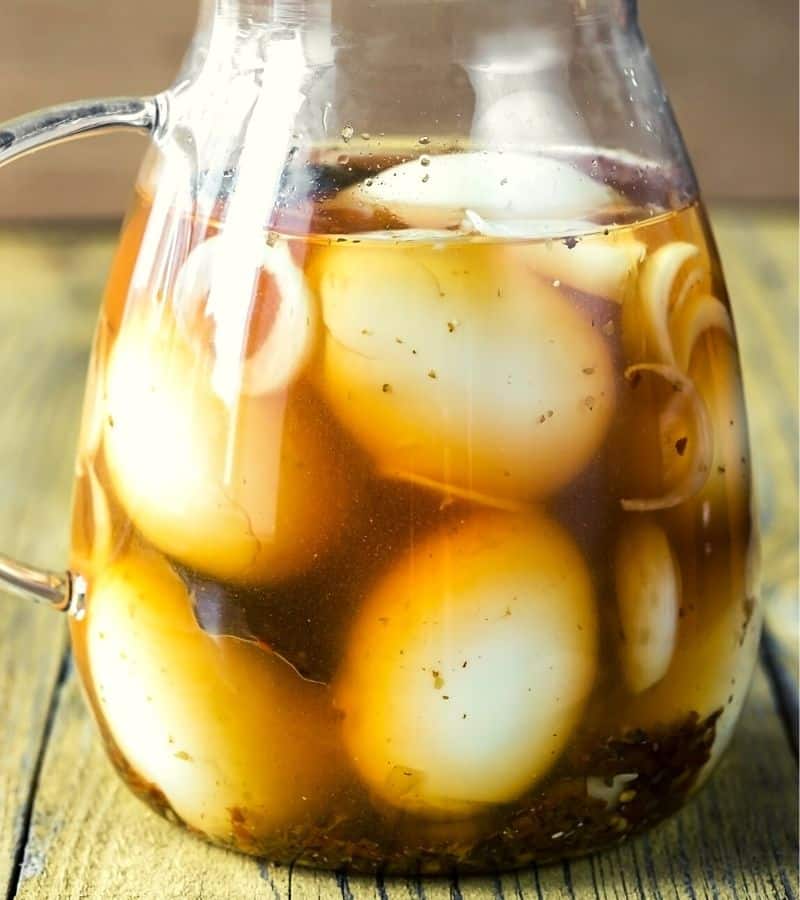 This pickled egg recipe has roots as a popular vintage bar food and can now be served as a healthy finger food at your next party! They are a easy make ahead keto carnivore appetizer.