Liver chips are in my collection of easy to make carnivore diet recipes. Along with baked eggs, soft boiled eggs, and pemmican, these organ meat crisps are another part of my simple weekly meal prep.
Organ meats are very nutritious and surprisingly delicious!
It's super easy to scale up and double or triple the recipe for a big batch that will last a long time.
These chips came about originally because I was drying liver for pemmican. I like to add liver and heart to my pemmican. One day I nibbled on the dry liver and was blown away by how good is was!
It makes the perfect gluten-free, grain-free chip!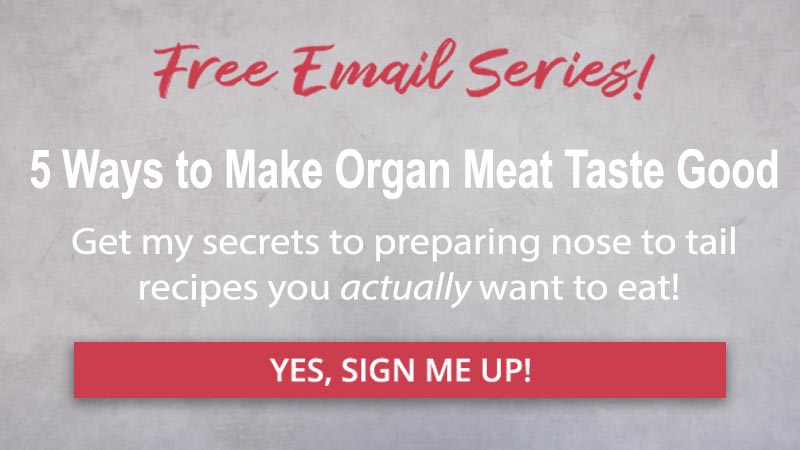 This post may contain affiliate links. Primal Edge Health LLC may receive a small commission at no extra cost to you for any orders made through these links. All thoughts and opinions are our own and we never promote something we wouldn't use ourselves.
There are so many good things about this recipe, where should I begin?
Learning how to cook organ meat recipes can be a little intimidating but this recipe is pure simplicity!
There are many nutritional benefits of liver so each chip is providing a big bang of important amino acids, vitamins and minerals.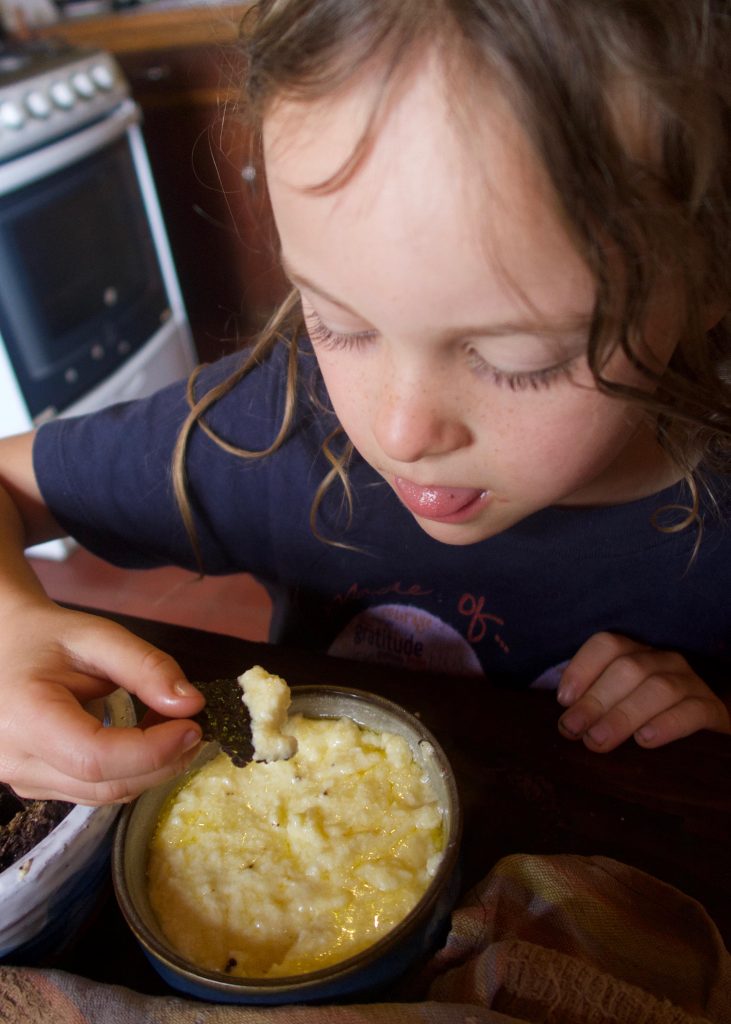 The chips are a very travel friendly snack to pack with you wherever you go. Toss a handful or two in a zip lock bag and take them on the go anywhere. No spills or mess ever!
Liver is naturally preserved through dehydration and will remain edible at room temperature.
I take these on hikes, picnics, and road trips… anytime we need to prepack food, I grab a stash of these chips to bring along.
Children love these chips. Seriously! And not just my own. Many other surprised parents write to me when their children request liver and sit down happily to eat it.
I see this most often in younger children whose palates aren't too dominated by processed foods and sugar. If, at first, your young ones don't take to the liver, don't be discouraged. Work to normalize nose-to-tail eating in your home and with time, everyone will see the benefits of organ meats.

Tips for Making Liver Chips
I usually recommend beginner nose-to-tail eaters start with homemade liver pate or liverwurst (without sugar or other ingredients that don't belong) but I may update my choices because these chips are foolproof!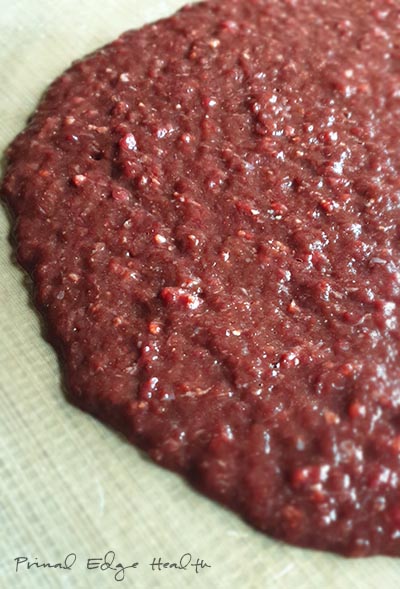 Ask your butcher to grind the liver ahead of time for you or if you prefer to do it at home, cube it and blend in a food processor until smooth. Cut out thick connective tissues and discard them.
Ruminant liver like beef, sheep, lamb, and bison may be used. Do not use chicken livers.
The raw texture is rather sticky and very gooey.
Use a spatula to spread it on a food dehydrator sheet or oven proof baking sheet in one single layer. Stretch it out to make it as thin as possible.
Dry at the meat setting in the dehydrator. If you use an oven, set the heat at the lowest temperature possible. The oven will dry much more quickly, check after an hour and flip once the center is completely dry.
You have the liberty to follow the basic recipe below or season with your favorite herbs and spices. I prefer to dry my chips without any herbs because the natural flavor of the liver is so good on its own.
Dry liver has a tangy funk, like parmesan cheese. I recommend you keep the chips plain (at least for your first batch) and pair them with a super flavorful low-carb dip.
On the go a lot? Double the recipe and pack these into your bag before you leave the house.
With very low carbs per serving, Grass-Fed Beef Liver Chips are a delicious, guilt-free way to enjoy a delicious of your favorite keto appetizers while also staying on a keto diet.
The recipe below is 100% gluten-free, dairy-free, sugar-free, nut-free, paleo, low-carb, ketogenic and carnivore-friendly!
Carnivore Diet Chips!
Interested in the carnivore diet? Add some welcome crunch to your meals with these liver crisps!
If you're looking for more delicious zero-fiber recipes, check out The Carnivore Cookbook with over 100 recipes made from just the essentials: animal protein and fats.
★ FOLLOW PRIMAL EDGE HEALTH on INSTAGRAM, PINTEREST and FACEBOOK for more low-carb, ketogenic recipes and diet tips!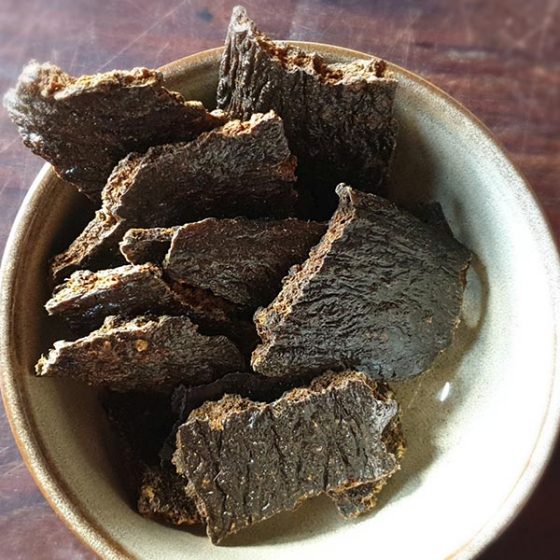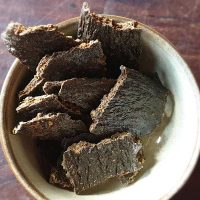 Grass-Fed Beef Liver Chips
Thin crunchy low-carb chips made from grass-fed beef liver are perfectly dippable for all your favorite guacamoles, salsas, and dips but come with a super nutritional boost!
Print
Pin
Rate
Equipment
Food dehydrator

Oven, optional
Instructions
Spread ground liver as thin as possible or arrange sliced liver on a food dehydrator sheet or ovenproof baking sheet in one single layer.

Dry on the meat setting (155°F/68°C) in the dehydrator. If you use an oven, set the heat at the lowest temperature possible.

Flip once the center is completely dry and firm to touch. This can take a few hours in a food dehydrator and faster in the oven. Flip and keep an eye on it until edges separate and the liver is dry all the way through.
Notes
Ask your butcher to grind the liver ahead of time for you or cube and blend in a food processor until smooth.
Exact drying times will vary with appliance type and brand.
Macros and Nutrition
Nutrition Facts
Grass-Fed Beef Liver Chips
Amount Per Serving
Calories 38
Calories from Fat 9
% Daily Value*
Fat 1g2%
Cholesterol 78mg26%
Sodium 20mg1%
Potassium 89mg3%
Carbohydrates 1g0%
Protein 6g12%
Vitamin A 4790IU96%
Vitamin C 1mg1%
Calcium 1mg0%
Iron 1mg6%
* Percent Daily Values are based on a 2000 calorie diet.
As featured in 34 Paleo & Keto Organ Meat Recipes, 62 Recipes for the Carnivore Diet and on MeatRx.
More (Actually Good) Liver Recipes you might like:
Take a look at my organ meats collection of nutritional information, easy recipes, and sourcing tips for more inspiration.
Pin it for Later: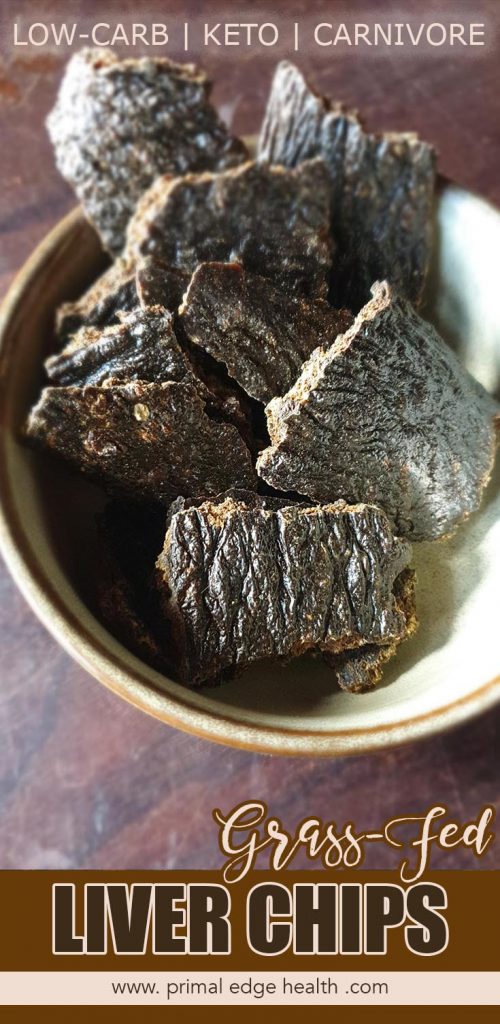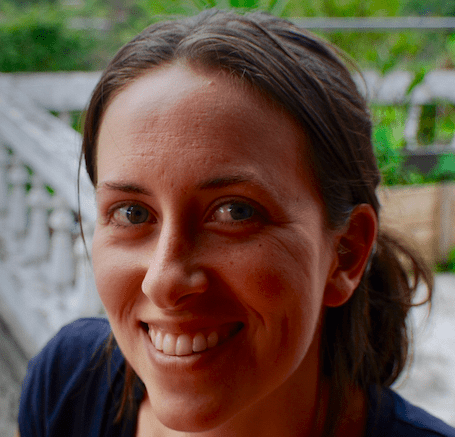 Meet Jessica Haggard
Jessica Haggard is the creator of Primal Edge Health, where she shares simple, nourishing low-carb, keto and carnivore diet recipes. With a focus on from scratch, homemade cooking, animal-based nutrition, and easy DIY beauty and personal care recipes, there's always something new going on in her kitchen! Jessica will teach you exactly how to thrive with all the best ingredients and enjoy the journey along the way.
She has photographed and authored two best selling ketogenic cookbooks, The Ketogenic Edge Cookbook and The Carnivore Cookbook. Learn more about Jessica…