Stir-fries are really great weeknight meals. All the classic Asian flavors are reinvented for low-carb macros in this Keto Beef and Broccoli Stir-Fry dish. 100% keto, low-carb, and gluten-free.
They use up leftover bits and pieces of vegetables and herbs, only take one pan, and provide a complete meal of protein, healthy fats and non-glycemic carbohydrates.
Making stir-fry is easy. Add a little butter or coconut oil to a skillet over medium heat, chop up the vegetables and let them saute for 5 to 10 minutes.
Add meat of your choice like ground beef, skirt steak strips or chopped chicken breast in the last few minutes of cooking and continue over medium heat until the protein is cooked through.
Let me show you my favorite recipes for FREE!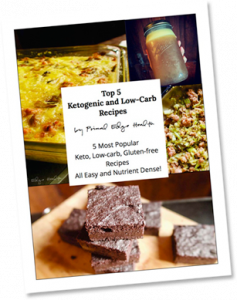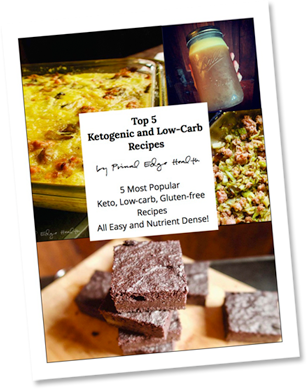 Sign up to get my new recipe ebook
This post may contain affiliate links. Primal Edge Health LLC may receive a small commission at no extra cost to you for any orders made through these links. All thoughts and opinions are my own and I never promote something I wouldn't use myself.
Keto Beef and Broccoli Stir-Fry
I love the simplicity of this recipe.
Don't think that because the process is simple, the flavor is also simple. This dish is packed with flavor! I'm keeping this ground beef and broccoli stir-fry recipe in my "go-to" recipe box. Ground beef, veggies and spices are the core ingredients. Who can say no to that? It is great for the whole family!
The macros are fat loss friendly.
This is the kind of "keto" recipe that you can eat with anyone (vegans and vegetarians aside) and they will never know you are on a carb-restricted diet. To be in ketosis, you do not need to eat sticks of butter or live off "fat bombs". There are loads of healthy whole food ketogenic meals built around protein and fats that are nutrient dense and can be shared with the rest of the family or others not restricting their carbs.
Adapt this recipe with various herbs and vegetables you have on hand. Add in oregano, curry powder or fish sauce and eggplant, bell pepper or asparagus. Lots to mix and match!
In The Ketogenic Edge Cookbook we provide many vegetable recipes. There is an entire vegetable recipe section that begins with "The 6 Essential Vegetable Prep Methods" to help beginners learn how to easily prepare vegetables in various ways. Most of the almost 140 recipes found in the book are the "quick and easy" type that use 100% whole foods ingredients and follow simple prep techniques.
---
Join our private VIP members community forum for ongoing support and interaction from a like-minded people seeking to improve their health with animal foods!

Do you need help dialing in your specific situation? Learn more about our private and group keto & carnivore diet coaching options to see how you can benefit from our custom approach and view on holistic health.
---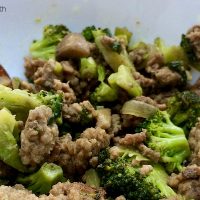 Ingredients
2

tablespoons

coconut oil

1

inch

fresh turmeric root

1

inch

fresh ginger root

1

small

onion

1 1/2

cups

broccoli

finely chopped

1

cup

spinach

chopped

1/2

cup

mushrooms

chopped

1/4

cup

parsley

flat-leaf, chopped

1

pound

ground beef

grass-fed

1/2

tablespoon

Chinese 5 spice

1

teaspoon

cayenne powder

1/2

teaspoon

salt

1

tablespoon

sesame seeds

red chili pepper flakes

to garnish, optional
Instructions
Warm the coconut oil over medium heat. Chop the turmeric, ginger and onion. Saute for 1 to 2 to minutes while you prepare the other vegetables.

Add broccoli, spinach, mushrooms and parsley to the pan. Continue to cook for 5 minutes, stirring frequently.

Break apart the ground beef and stir it into the vegetables. Add in Chinese 5 spice and cayenne pepper. Stir to mix well. Saute for 2 minutes, stirring often.

Place a lid over the pan. Keep covered and cook for about 7 to 10 minutes, until the beef is browned and broccoli tender. Remove the lid and stir around occasionally. Season with salt in the last minute of cooking.

Serve warm with sesame seeds sprinkled on top and optional chili pepper flakes.
Notes
Macros per serving: 21 g protein, 38.5 g fat, 4.6 g carb, 2.6 g net carb
★ FOLLOW PRIMAL EDGE HEALTH on INSTAGRAM, PINTEREST and FACEBOOK for more low-carb, ketogenic recipes and diet tips!
Pin it for Later: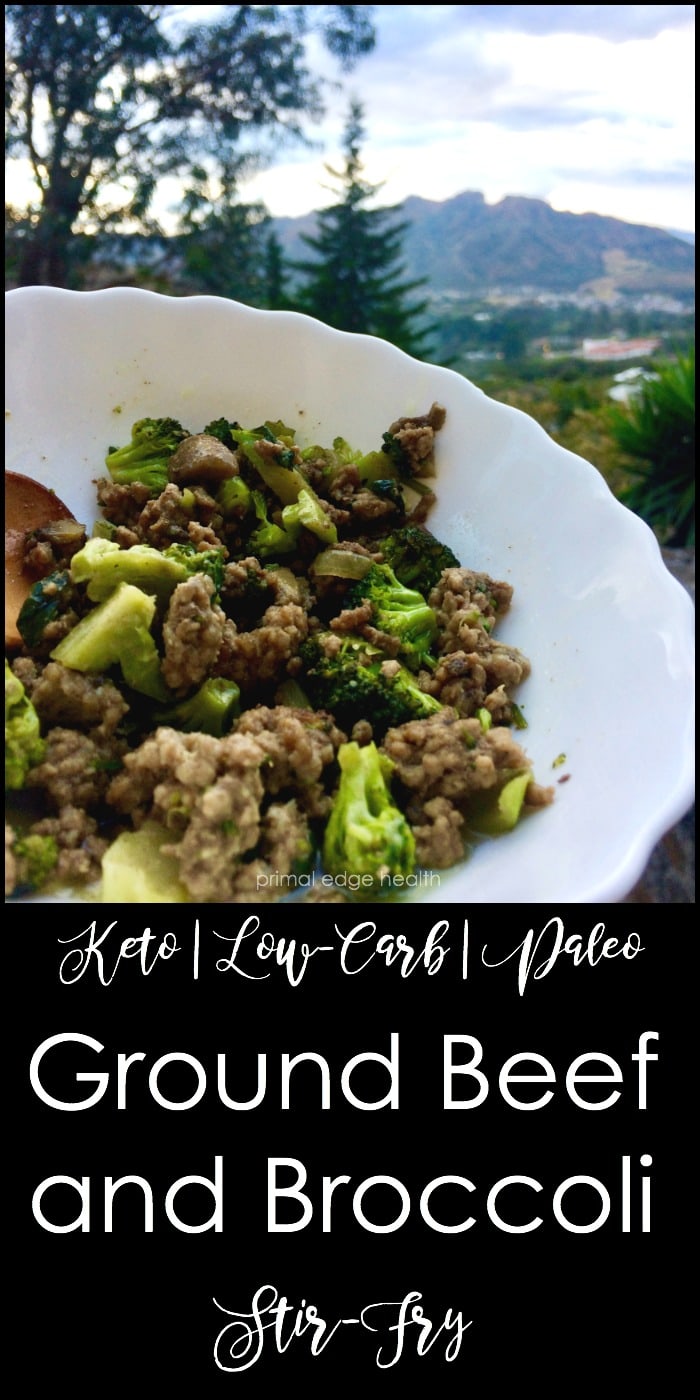 Save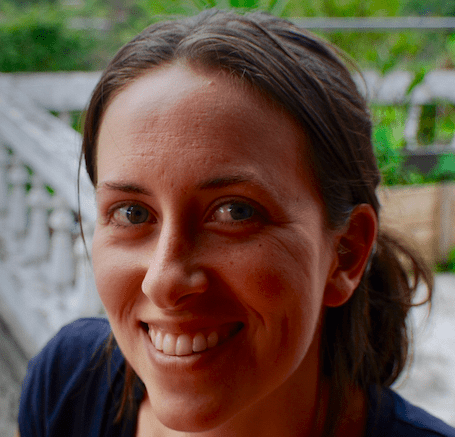 Meet Jessica Haggard
Jessica Haggard is the creator of Primal Edge Health, where she shares simple, nourishing low-carb, keto and carnivore diet recipes. With a focus on from scratch, homemade cooking, animal-based nutrition, and easy DIY beauty and personal care recipes, there's always something new going on in her kitchen! Jessica will teach you exactly how to thrive with all the best ingredients and enjoy the journey along the way.
She has photographed and authored two best selling ketogenic cookbooks, The Ketogenic Edge Cookbook and The Carnivore Cookbook. Learn more about Jessica…