Easy ground beef stir fry recipes are the best for busy weeknight dinners. They are quick, ready in 30 minutes or less, and only call for a few simple ingredients. Plus, they are also super versatile and budget-friendly!
Let me teach you how to recreate low-carb versions of your favorite Asian take-out meals at home so you can enjoy them anytime you want.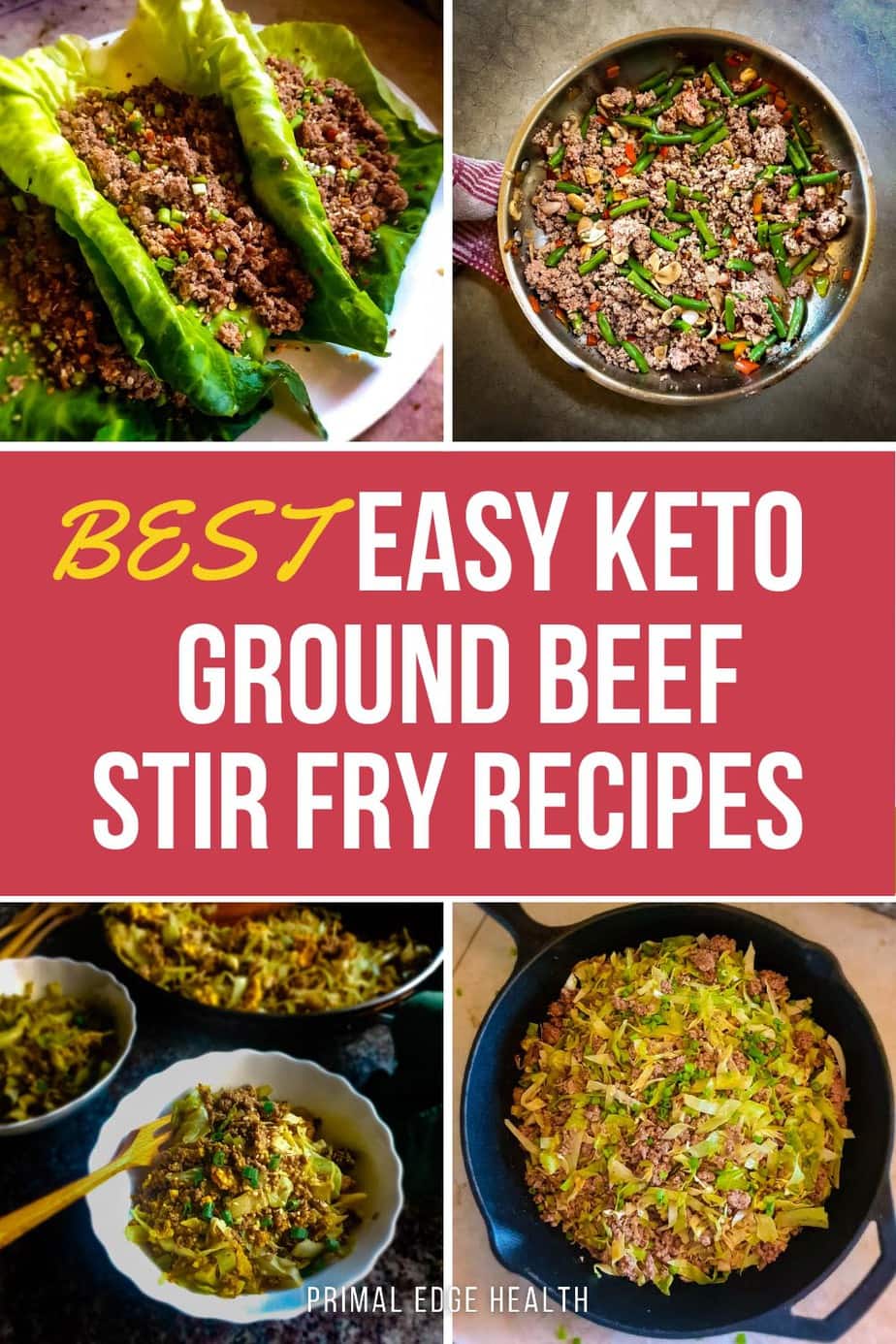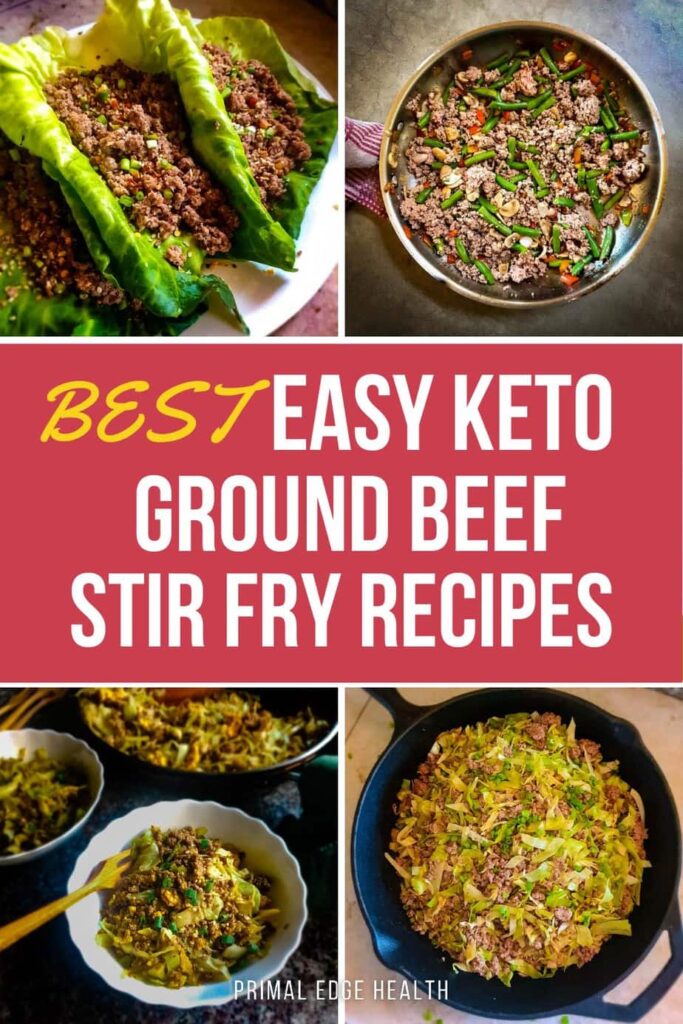 Is Stir Fry Keto?
Many traditional Asian stir fry dishes add high-carb vegetables to the mix and have hidden sugars and MSG in the sauce. (1, 2, 3) On top of that, a generous serving of rice or noodles typically comes along with the plate too. That's not going to fly on a keto diet!
Don't give up yet. There are some great low-carb replacements like cauliflower rice, kelp noodles, and zoodles that taste great and are keto-friendly.
The same ingredients that make great keto pasta alternatives are delicious with stir fry too. You'll never miss noodles again!
Try any of the recipes here next time you're craving all the flavors of take-out but want to keep it keto.
Can you make ground beef stir fry ahead of time?
It's best to make the stir-fry fresh. However, you can prepare the vegetables ahead of time. Chopping, dicing, and mincing vegetables and herbs takes the longest anyway; cooking is pretty quick. Save some time by prepping the veggies beforehand. Store them in an airtight bag or container in the fridge.
I like to meal prep cauliflower rice once a week and have it on hand to add to various recipes during the week, including stir fry.
How to store ground beef stir fry?
Store leftovers in an airtight container in the fridge for 3-4 days.
Can you freeze stir fry with cauliflower rice?
I prefer to keep the two components separate. It's fine to freeze (uncooked) riced cauliflower for up to 3 months. Stir fry is best made fresh. Otherwise, the vegetables won't be as "al dente" since they tend to get mushy once frozen.
How to reheat beef stir fry?
Add the ingredients to a skillet and reheat until hot. You could microwave it, but you risk drying it out. Plus, the microwave is not the best thing for your health, so I don't even go there.
Can I add seasonings?
Yes, customize any low-carb stir fry exactly how you like it. I usually follow the recipes as they are written but you can also add complementary additions like chili powder and red pepper flakes. Take it to the next level with a splash of fish and/or Sriracha sauce.
Can I use frozen vegetables?
Yes, you can use frozen vegetables or pair the meat with frozen cauliflower rice. These ingredients may be slightly softer but still taste just as good.
Can I use other vegetables?
Yes, you can substitute the vegetables with others you have on hand in just about any recipe. Common stir-fry vegetables include cabbage, broccoli, mushrooms, bell pepper, onion, and green beans. Feel free to mix and match them or add in new ones.
Check the keto shopping list for a complete listing of keto-friendly choices.
Keto Ground Beef Stir Fry Recipes
More Keto Beef Dinner Recipes
I don't know about you, but I'm pretty sure I'll never get tired of keto ground beef recipes!
Download a free printable keto meal planner and add all these delicious beef dinner ideas.