Keto ground beef recipes are just as tasty as their high-carb counterparts. Get started with these simple meals you can make right away with everyday ingredients you probably already have in your kitchen. From stir-fries and skillet meals to casseroles and slow-cooked dishes, ground beef is a cheap yet healthy protein that's perfect on a keto diet.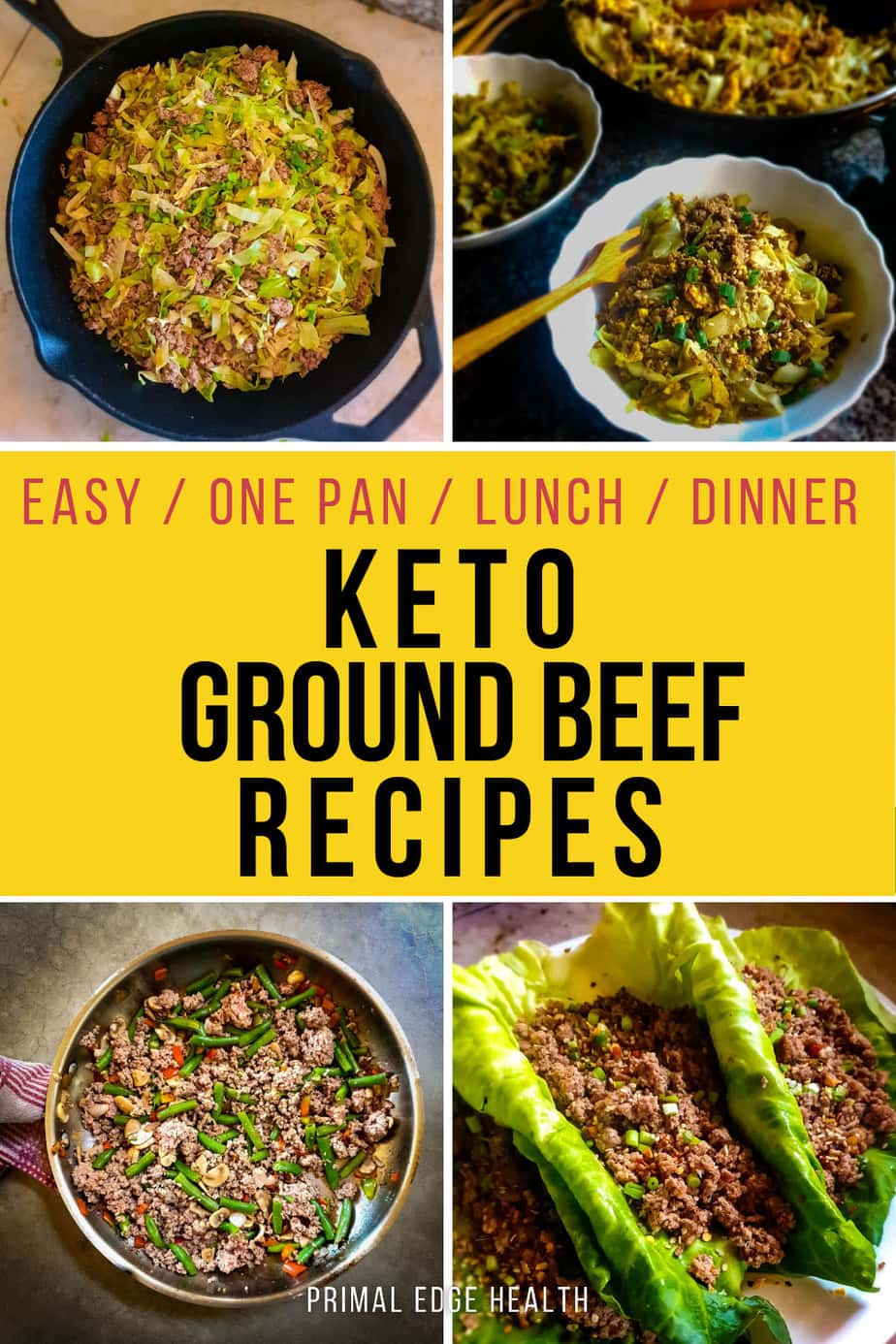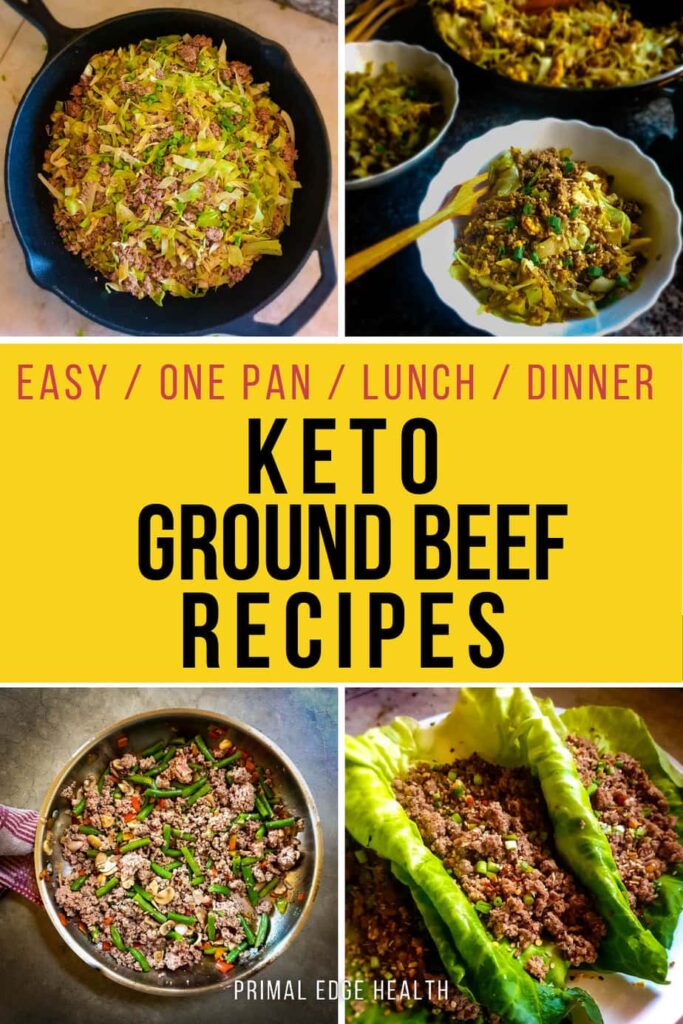 Table of Contents (click to view)
Best Keto Friendly Recipes Using Ground Beef
What makes the best ground beef recipe?
I think it has to have a few things going for it.
Here are a few benefits of ground beef recipes that come to mind
Easy to cook
Budget-friendly
Freezer-friendly
Family-friendly
Would you agree?
I usually fill a printable keto meal planner, defrost 4 pounds at a time, and bulk prep the recipes posted below. Then I have enough meals made to last the whole week!
My friend Cara has a clever way to bulk prep ground beef for her and her family in an Instant Pot. If you have an Instant Pot give this method a try.
Ground beef is a great protein to add to all kinds of meals. Think of stir fry dishes, skillet meals, oven-baked casseroles, slow-cooked dinners, quick wraps, and pasta!
Ground Beef Nutrition
Ground beef is also known as "mince" or "hamburger." These terms all refer to finely chopped or "minced" beef, or more likely, ground in a meat grinder.
It's easy to find ground beef in any grocery store. Did you know you can also grind beef at home with or without a grinder? (1, 2) For those of you who are adventurous, I recommend making custom organ meat blends too.
You may notice a difference between the packages at the store. Have you ever seen numbers like "80/20", "75/25", or "90/10"?
If not, take note next time you are shopping in the meat aisle.
These numbers are ratios and indicate the percent of lean meat and fat that makes up the composition of a particular ground beef package.
For example, 80/20 is made up of 80 percent lean muscle meat to 20 percent fat. Per 4 ounces (113 grams), a serving of 80/20 ground beef has 20 grams of protein, 22 grams of fat, and 0 grams of carbohydrate. Each serving is 278 total calories.
Where to Buy Keto Ground Beef?
If you have a close relationship with your butcher, I highly recommend making a custom order for ground brisket. It's my favorite type of ground beef. Be sure to specify you want the fat cap ground in too!
In general, when it comes to meat, always get the best quality possible. Don't worry about being "perfect", but always try your best.
Suppose you can source directly from the farmers and ranchers themselves, even better! Take a look at my tips on sourcing farm direct.
I can also recommend a few places online:
How to Store Ground Beef
I recommend storing ground beef in your freezer until you are ready to cook it.
To thaw the ground beef, start by placing it in the refrigerator. Then, before you want to use it, let it slowly defrost overnight.
Some recipes call for raw ground beef, and in other instances, you can get away with using pre-cooked ground beef.
If you know what you want to make ahead of time, it is fine to bulk prep the ground beef and store it in the refrigerator for a few days until you use it up.
To meal prep the beef, brown it in cooking fat and then store in an air-tight container for 3-4 days or freeze for up to 4 months and it will be safe. (3)
When you find a new favorite keto recipe with ground beef, feel free to make a double batch and freeze the leftovers.
70+ Keto Ground Beef Recipes
Master Your Keto Meal Prep
Do you love these recipes?
Just wait until you flip through my cookbook, The Ketogenic Edge Cookbook!
This collection of over 130 sugar-free, low-carb, keto recipes will inspire you for months to come!
There are easy and budget-friendly recipes and loads of tips on recipe modifications, sourcing the best quality possible, and eating nose to tail for optimal nutrition.
You'll never be confused about how to meal prep or what to eat on keto again. Cut through the confusion and get on a path that will serve you long-term!
More Keto Beef Dinner Ideas