Healthy ground beef skillet recipes are ideal meal choices for busy people. These delicious ideas combine flavorful herbs and spices and low-carb vegetables with ground beef so you can get dinner on the table in 30 minutes or less!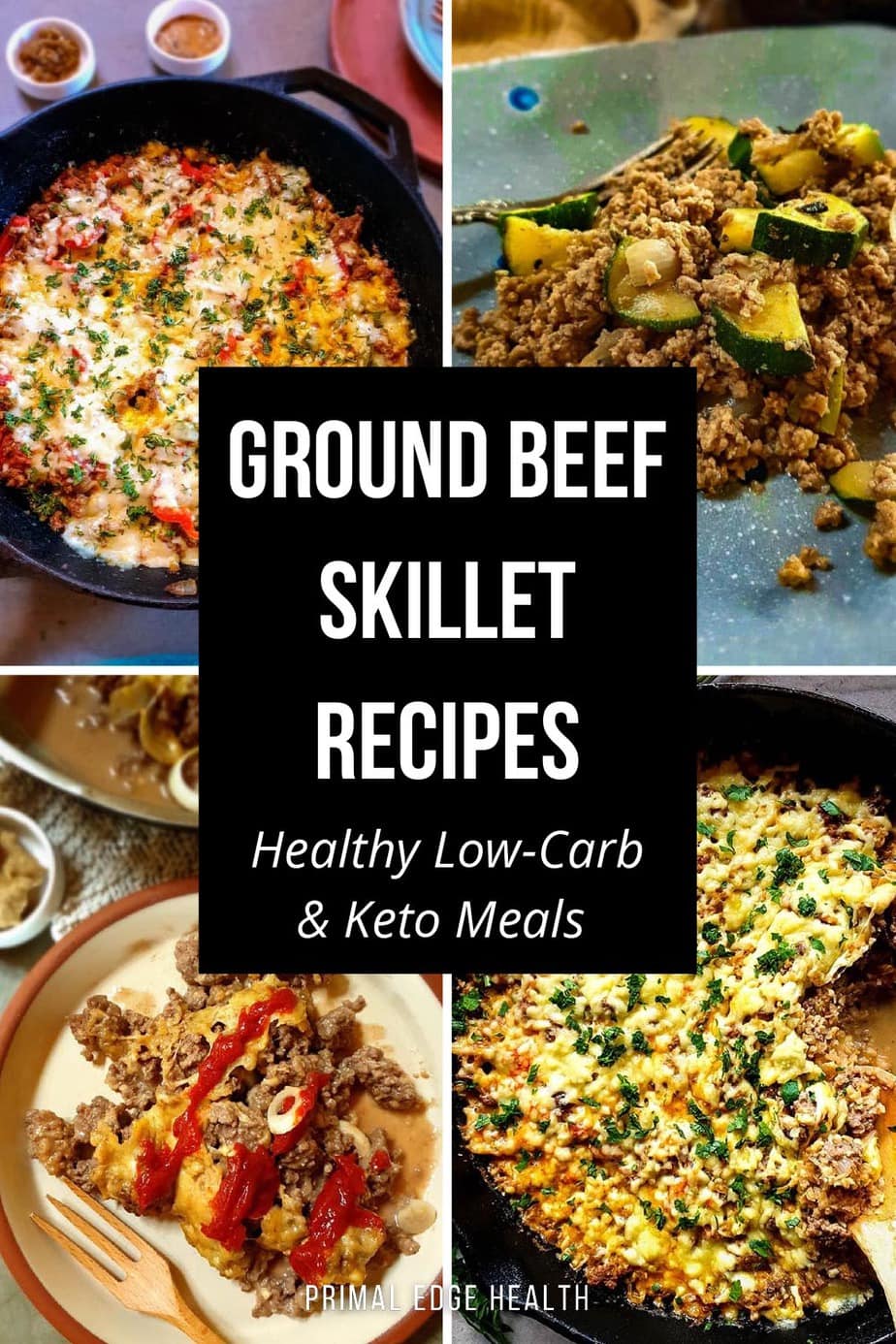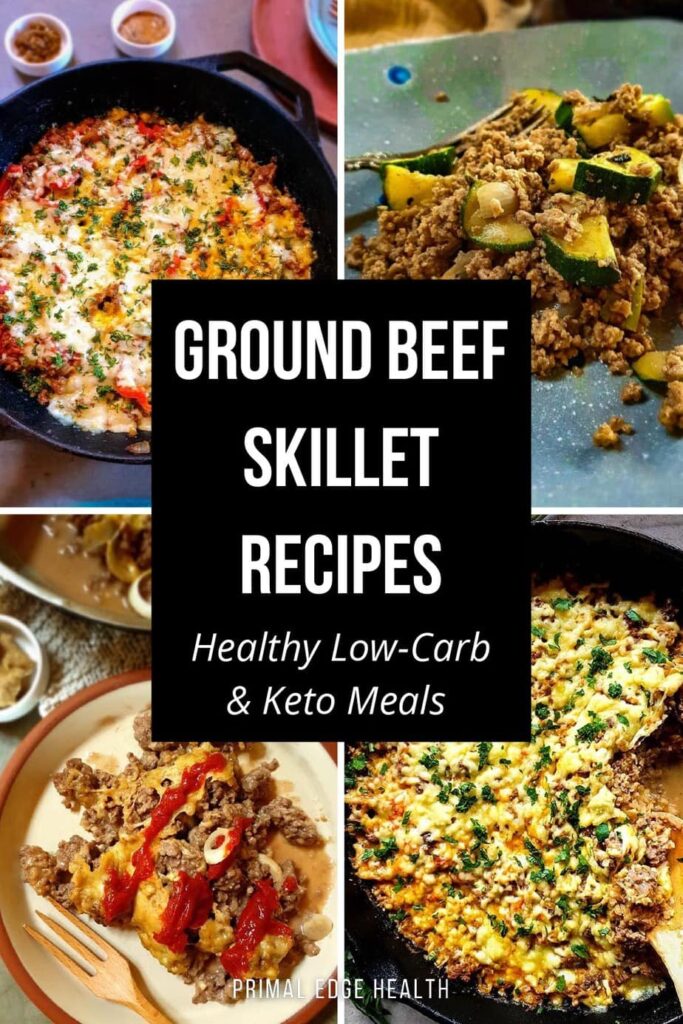 Quick and Easy One Pan Dinners
One skillet meals with ground beef are so easy to make!
These are excellent staples for anyone on a keto diet.
Not only is ground beef widely available and budget-friendly, but it's also very nutritious. Ground beef contains all the essential amino acids and essential fatty acids you need. (1, 2)
Buying ground beef in bulk is a good way to save money on a keto diet. Take advantage of the opportunity anytime it presents itself. Ground beef keeps for up to four months when stored correctly, so you'll have plenty of time to use it all. (3, 4)
Once you have your fridge or freezer full of meat. Add these easy dinner ideas to your keto meal plan. Keep your fat loss journey simple but delicious. (5)
Do you need some help getting started with meal prep? Download my free keto meal plan printables below!
Ground Beef FAQ
Is ground beef good for keto diet?
Ground beef is an excellent keto-friendly ingredient for general meal prep. It's quick to cook, easy to find, and one of the most affordable cuts of beef.

Per 4 ounces (113 grams), a serving of 80/20 ground beef has 20 grams of protein, 22 grams of fat, and 0 grams of carbohydrate. Each serving is 278 total calories.
What's the best ground beef for keto?
Any ratio will be fine for a keto diet. However, 80/20 is the kind I use most because it's fatty enough to taste good and cook well but not too greasy that it should be drained.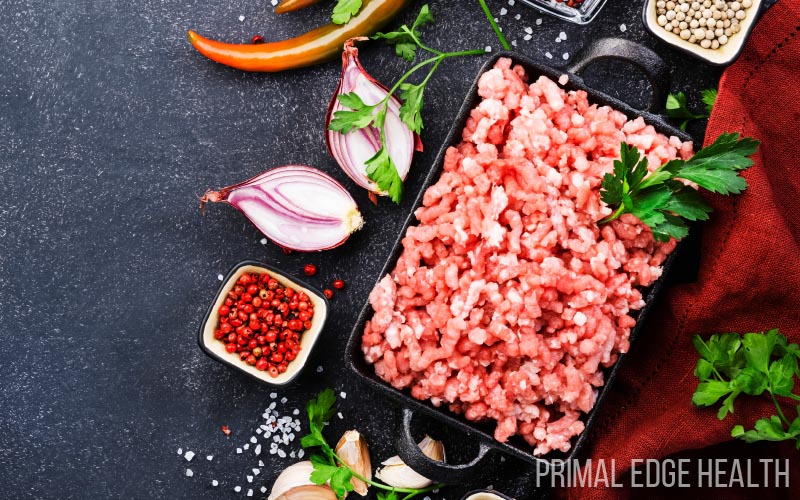 Do you need to put oil in the pan to cook ground beef?
If your ground beef is very lean, adding a small amount of cooking oil will prevent the meat from burning and sticking to the pan.
How long should I cook ground beef?
Unlike steaks and roasts, ground beef does not need any rest time. Instead, cook it evenly by breaking large pieces apart with a spatula and occasionally stirring until no pink remains.
How long can you keep ground beef in the refrigerator?
Store cooked beef in an air-tight container in the refrigerator for three to four days. Freeze for up to four months.
Healthy Ground Beef Skillet Recipes (All Low-Carb & Keto!)
Craving More Ground Beef Meal Ideas?
I know we can always use help finding good dinner recipes. We all want to enjoy good food that doesn't take forever to make. That's the main reason I make so many keto ground beef recipes – they are all quick and easy!