Fill your meal plan with these delicious keto breakfast ideas! From staples like omelettes and bread to quick and easy smoothies, make-ahead breakfast casseroles to freezer-friendly pancakes. You'll have easy-to-make and family-friendly recipes for all occasions!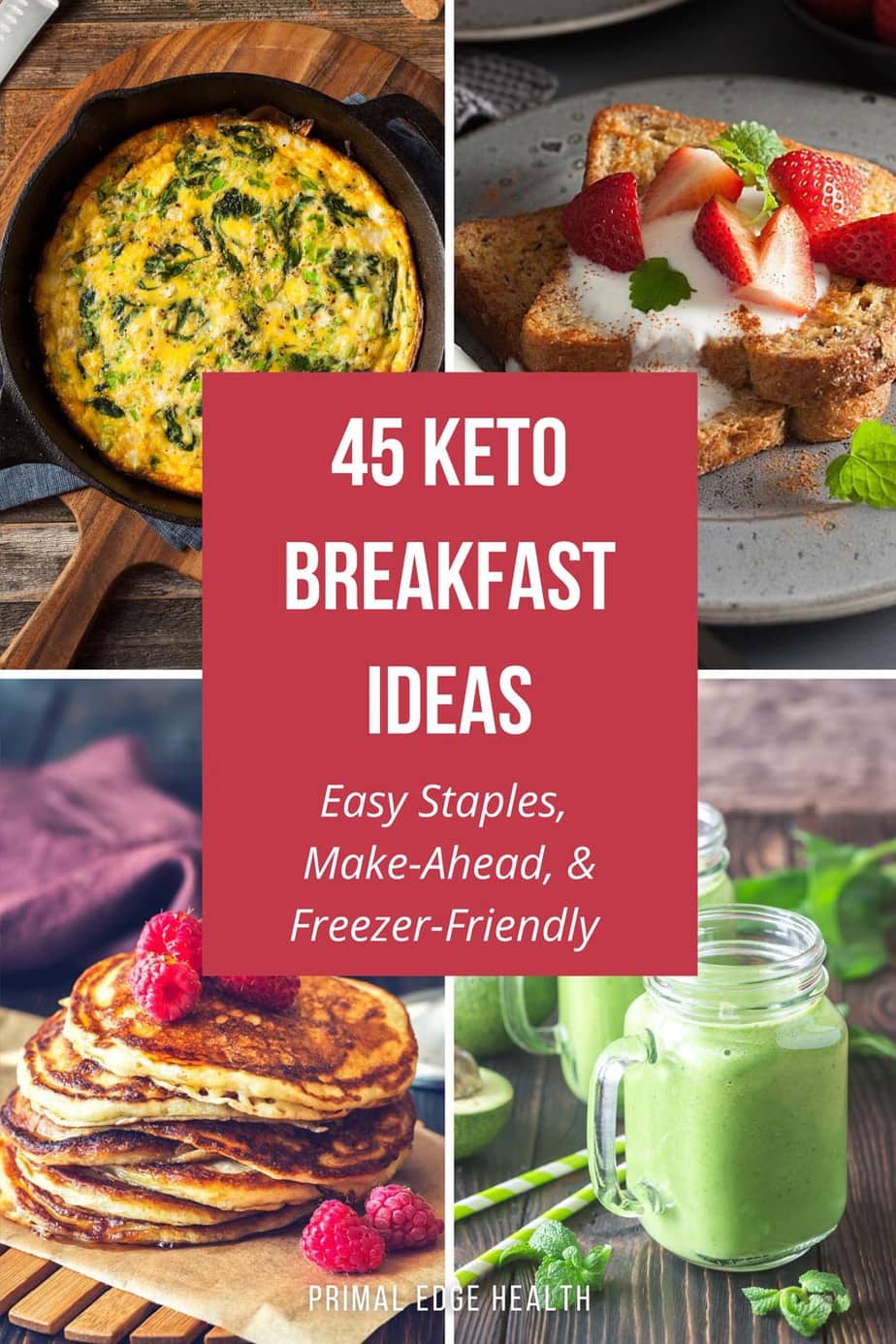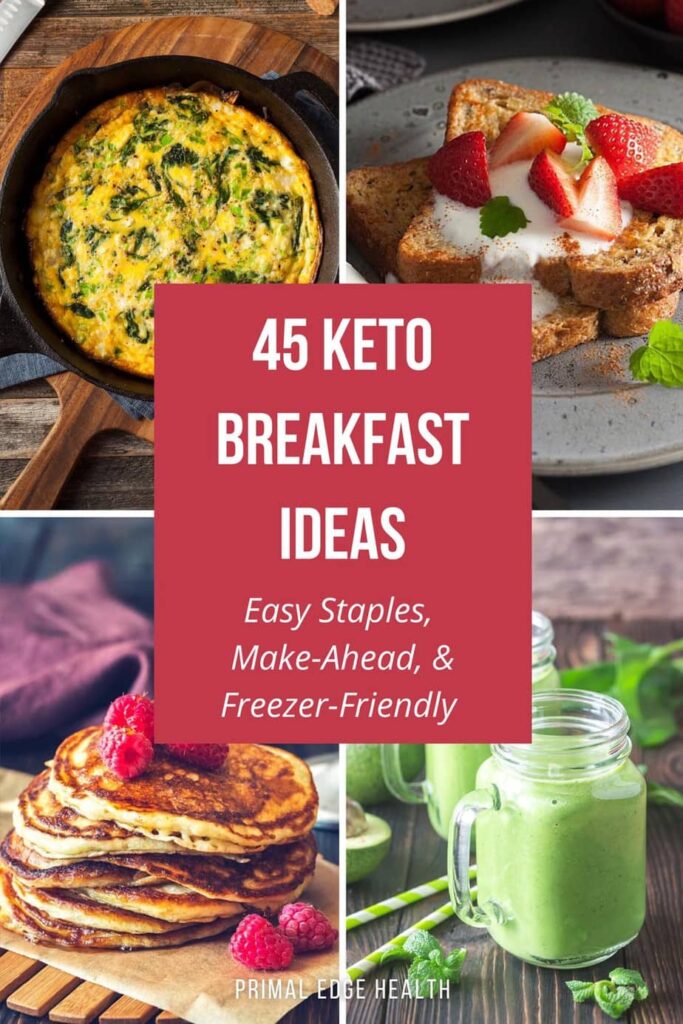 Table of Contents (click to view)
The Best Keto Breakfast Recipes
Start your day with healthy low-carb keto breakfast recipes! This collection contains easy-to-make keto meal ideas that serve a range from one person to a whole crowd. No matter what kind of day it is, there's an idea here for you.
All recipes are suitable for a keto diet.
When you browse through the collection here, you'll see the following sections.
Staples
We all need everyday basics built around protein and fat. So pick your favorite recipe and repeat it a few times a week.
Quick and Easy
Did you sleep in late? Then, make one of these super quick meals before you start your day. These recipes take 15 minutes tops.
Make-Ahead
Strike while the iron is hot. When you feel like cooking food, prep these recipes so you'll have food in the fridge later when your schedule is more full. Make-ahead meals are great to prepare the day or night before, then cook in the morning. Some options like muffins have multiple servings so you make them before hand and add them to your breakfast throughout the week.
Freezer-Friendly
Keto meal prep is way easier when you have a freezer full of food. Build up your stash with these type of recipes. Remove a portion the night before you want to eat it and thaw in the fridge or on the countertop.
Special Occasion
Do you have a birthday or anniversary coming up? These breakfasts are elegant and delicious! They are great to serve on holidays, for brunch, and anytime you want something fancy.
How to Meal Plan Low Carb Breakfast Ideas
First, decide what you're going to make. Check out recipes here and review the keto shopping list for more ingredient ideas you can substitute.
Next, fill your keto meal planner with the recipes that sound best to you. Alternatively, or use a keto meal planning app to save your ideas.
Then, stick to the schedule and cook your meals according to your plan!
Quick and Easy Breakfast Meals
Make-Ahead Breakfast Options
Freezer-Friendly Keto Breakfasts
Special Occasion Keto Breakfast Ideas
More Keto Breakfast Recipes
Love baking? I highly recommend The Ultimate Guide to Low-Carb Baking for all you need to know about sugar-free, family-friendly sweet and savory baked goods.
Originally published September 15, 2019.