Is breakfast your most important meal of the day? Dive into 45 Keto Breakfast Ideas to find inspiration on how to start your day off right on a keto diet.
All recipes are made for low-carb and ketogenic diets. You won't find any wheat, corn, or soy here!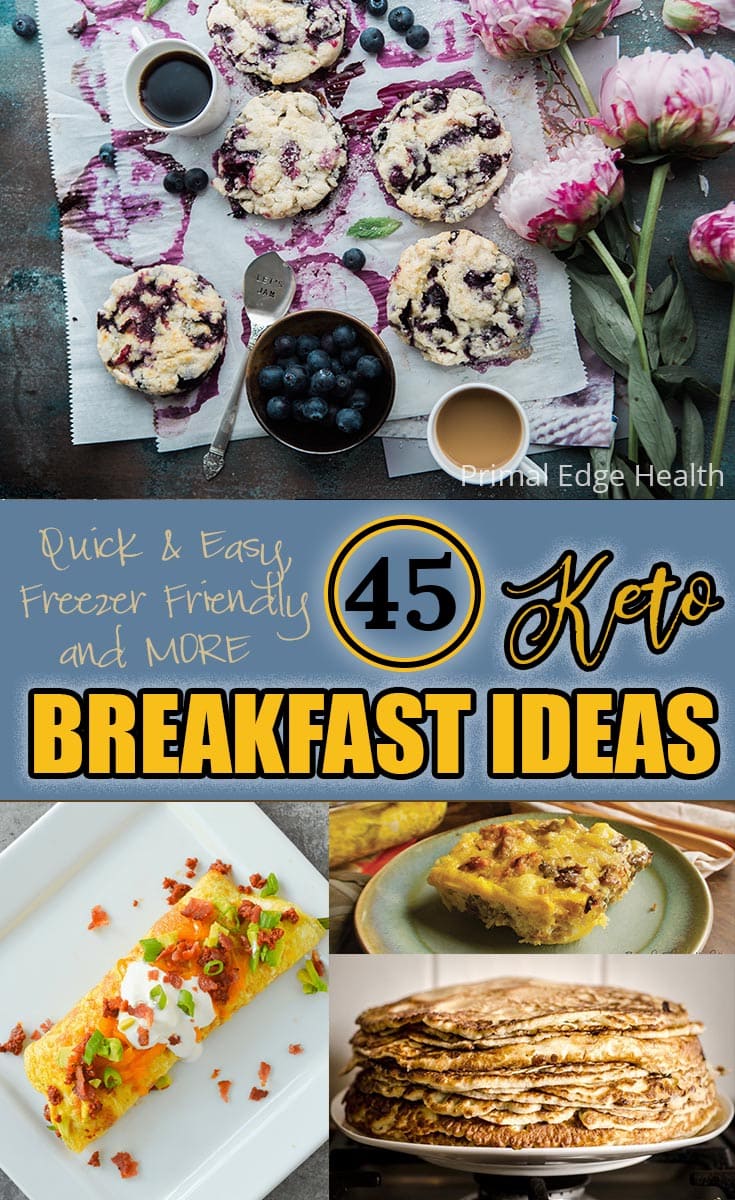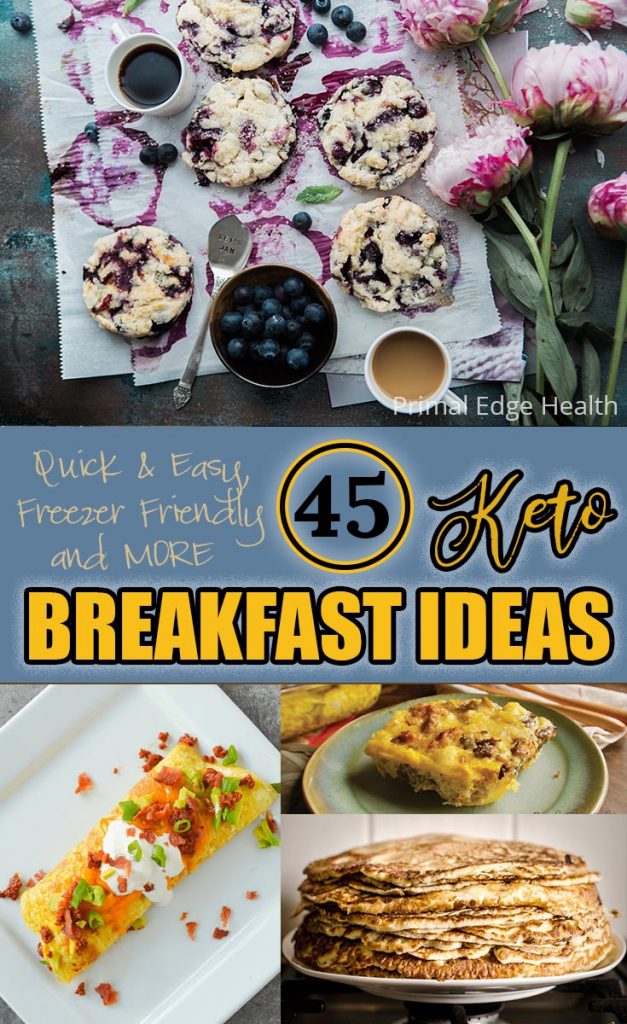 The great thing about these keto breakfast options is that they are all easy to make and don't take too much time. Some like Cheesy Keto Casserole and Breakfast Casserole will serve multiple meals. Others like Low-Carb Pancakes and Egg Cups can be batched to last the whole week.
Leftover burgers and frittatas are pack well into lunch boxes and coolers. Take these to work and enjoy as a cold lunch with an avocado made with minimal meal prep.
What kind of breakfast to you need?
Are you looking for a new weekly staple? Maybe you are new to keto and want to start with something quick & easy? How about a meal you can make ahead and serve multiple times a week?
I have some great ideas you can double batch because they are so freezer friendly!
It's all here!
I even included some special occasion keto breakfast recipes for you for those days that you are feeling like something a little, well… special.
45 Keto Breakfast Ideas
Keto Breakfast Staples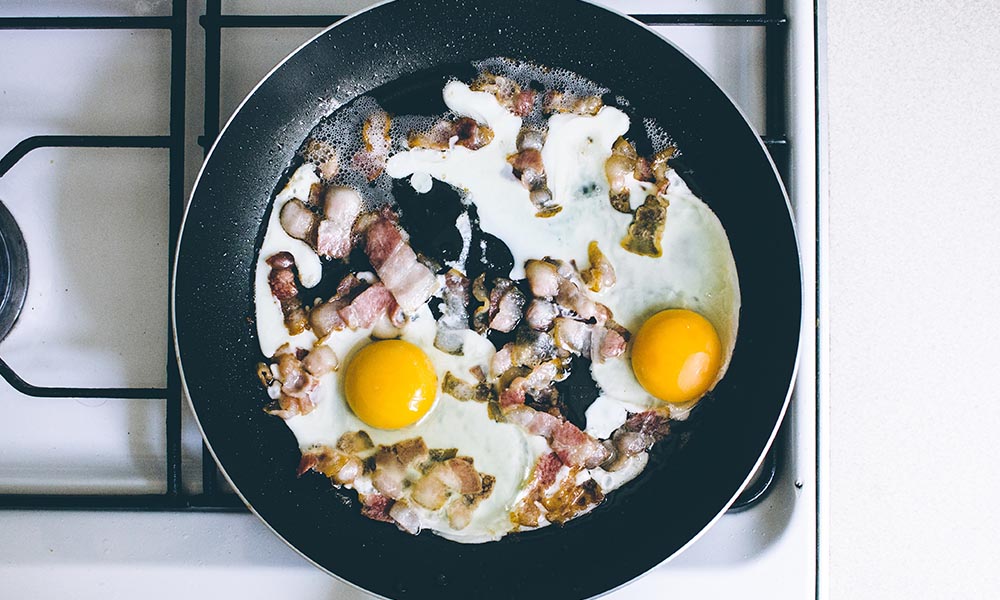 Bacon and eggs
Steak
Omelettes and egg scrambles
Dinner leftovers
Slow-Cooked Bone Broth Meat
Quick and Easy Keto Breakfast Ideas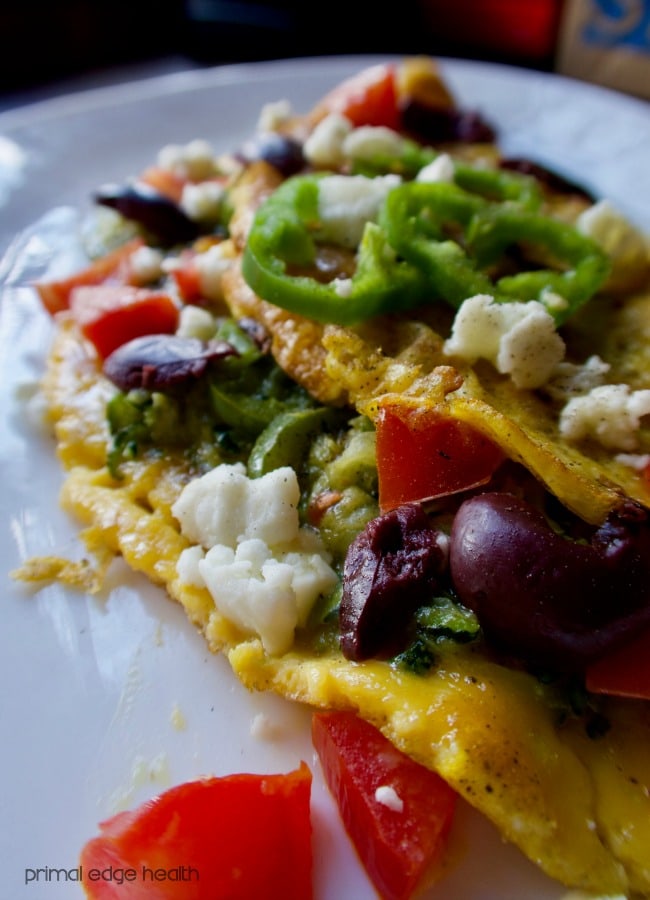 15 Keto Omelettes – Primal Edge Health
Keto Chorizo Omelette – Hey Keto Mama
Avocado Toast and Eggs (use All Purpose Keto Bread, also freezer friendly) – Primal Edge Health
Bacon and Cheese Roll Ups – Delish
Portobello Egg Bake – Primal Edge Health
Keto Breakfast Burrito – Ditch The Carbs
Keto Hot Breakfast Cereal – Primal Edge Health
Bacon Wrapped Mushrooms – Savvy Honey
Low-Carb Blueberry Smoothie – Primal Edge Health
Make Ahead Keto Breakfast Meals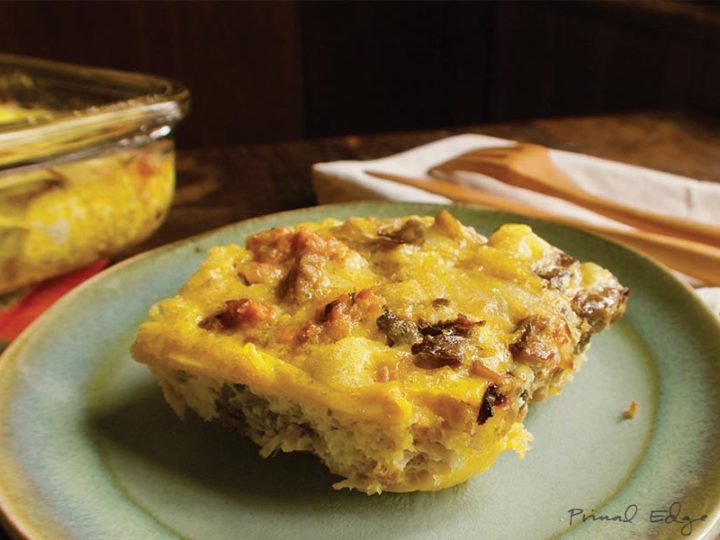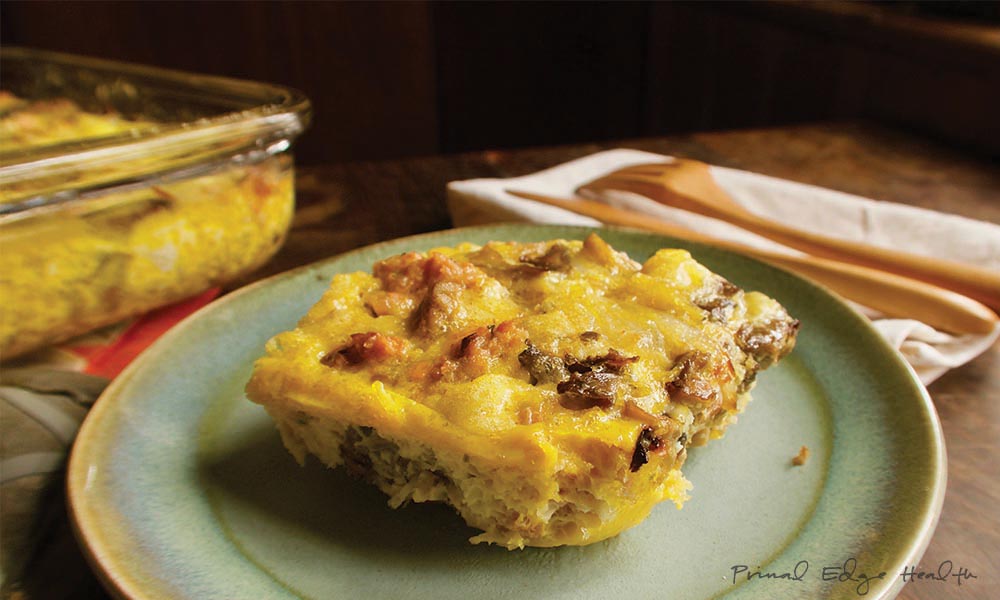 Keto Breakfast Casserole – Primal Edge Health
Low-Carb Creamy Bacon Egg Cups – Whole Lotta Yum
Cheesy Keto Casserole – Primal Edge Health
Crustless Ham and Cheese Quiche – Easy Low Carb
Easy Keto Frittata – Primal Edge Health
Sausage Balls -Kasey Trenum
Tomato Zucchini Keto Egg Cups – Primal Edge Health
Freezer Friendly Keto Breakfast Recipes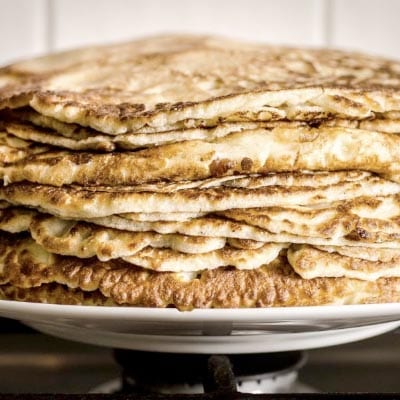 Low-Carb Coconut Flour Pancakes – Primal Edge Health
Keto Flatbreads – Primal Edge Health
Cheesy Keto Biscuits with a side of eggs and/or sausage (biscuits are freezer friendly) – Primal Edge Health
Flaxseed Cinnamon Bun Muffins – Healthful Pursuit
Special Occasion Keto Breakfasts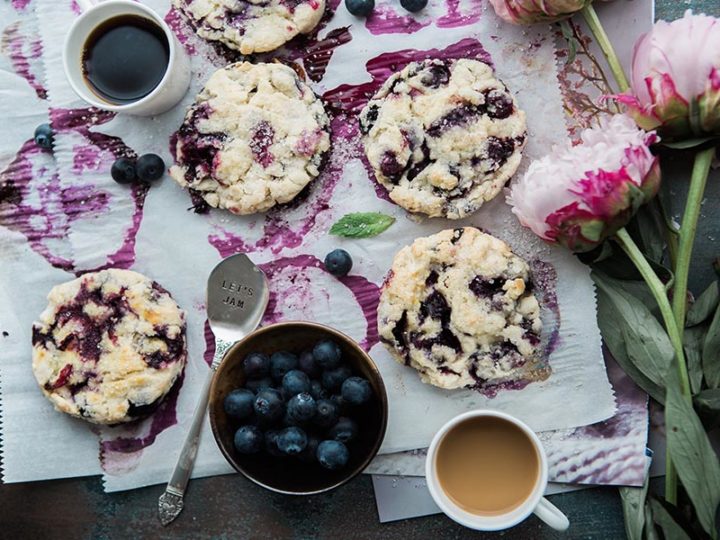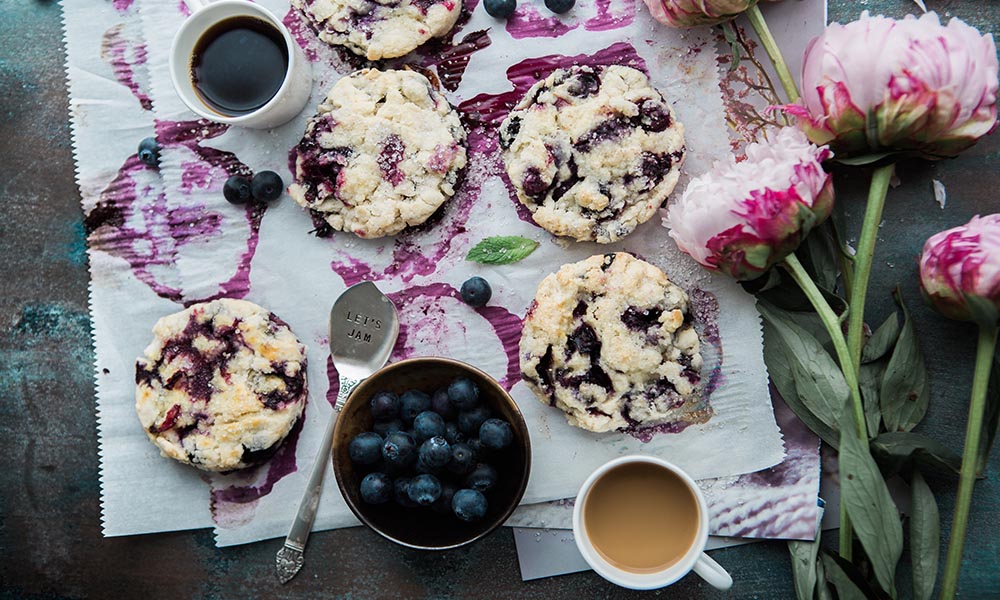 Blueberry Scones – Primal Edge Health
Keto Waffles – Ditch the Carbs
Keto French Toast – Primal Edge Health
Keto Banana Bread – Joy Filled Eats
Cinnamon Keto Granola – Keto Connect
Keto Cinnamon Rolls – Fat for Weight Loss