These easy keto chicken dinner recipes are quick to prep and perfect for family-style cooking any day of the week. From skillet meals like Pan Seared Chicken Breast to classic comfort food like Keto Chicken Parmesan and Chicken Taco Soup, there's a nourishing low-carb dinner for you!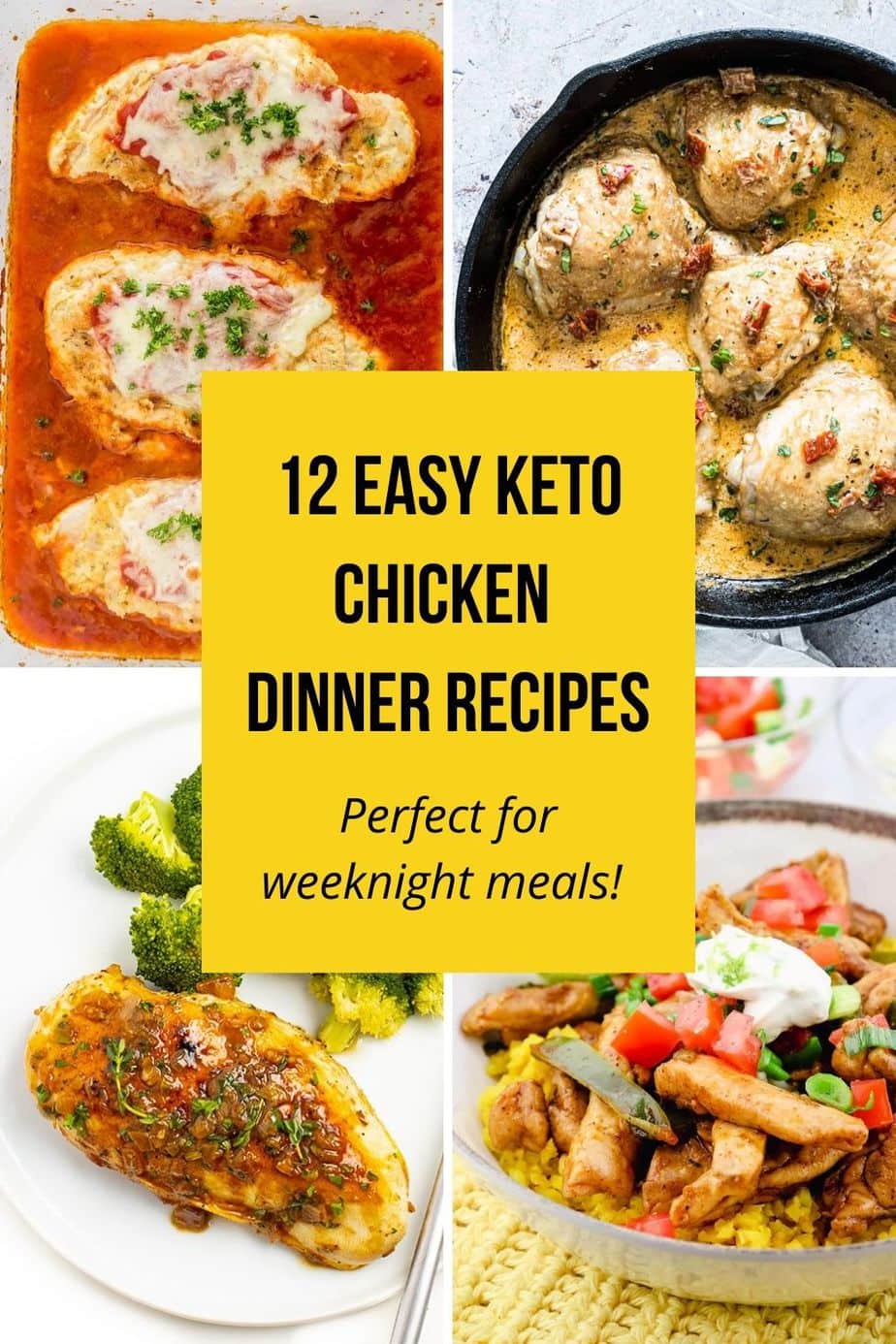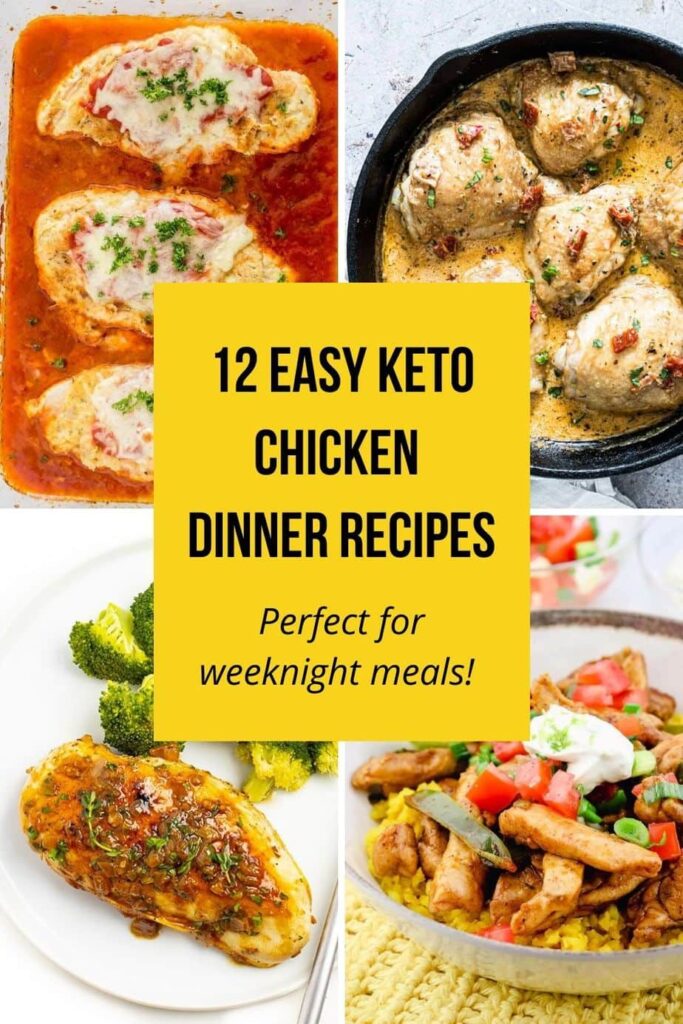 How to Meal Prep Chicken Dinners
Take your pick of chicken breast, thigh, or wing. You can't go wrong with an easy chicken dinner.
Creating meals around PROTEIN is rule number one for simple keto diet meal prep.
Protein satiates and fills you up while also nourishing your body.
These low-carb meals are delicious, savory ideas your whole family will enjoy together. Feel free to add some boiled potatoes or rice on the side for those who aren't eating keto.
I highly recommend using a printable keto meal planner as an easy way to organize your weekly menu ideas.
If mobile apps are more your style, Real Plans is an unbeatable choice! It's highly customizable and very intuitive.
Before you start planning, look over the Keto Shopping List so you know how to navigate the grocery aisles with confidence.
Then, fill up your meal plan with these keto chicken dinners and other easy keto recipes!
12 Easy Keto Chicken Dinner Recipes
Enjoy these keto chicken dinners with your whole family. They are great ideas for weeknight meals and will inspire you to use the breast, wings, thighs, and drumsticks in new flavorful ways.
Need more Easy Dinner Recipes?
I don't think we can ever have enough easy dinner recipes!
Share these with your teenager and young college students too. These recipes are simple enough, they won't be too intimidating for new chefs.