Egg pudding is made with animal-based ingredients and ready in 5 minutes! This carnivore diet dessert is super delicious when you want a zero-fiber sweet treat.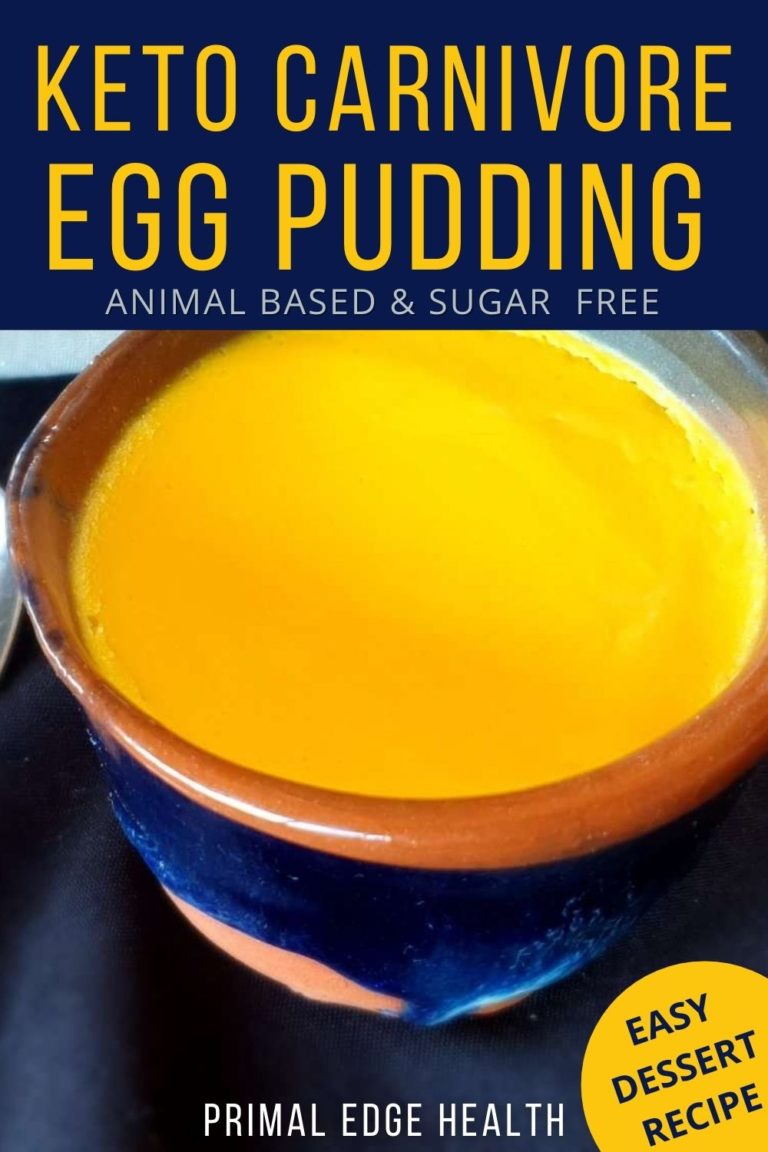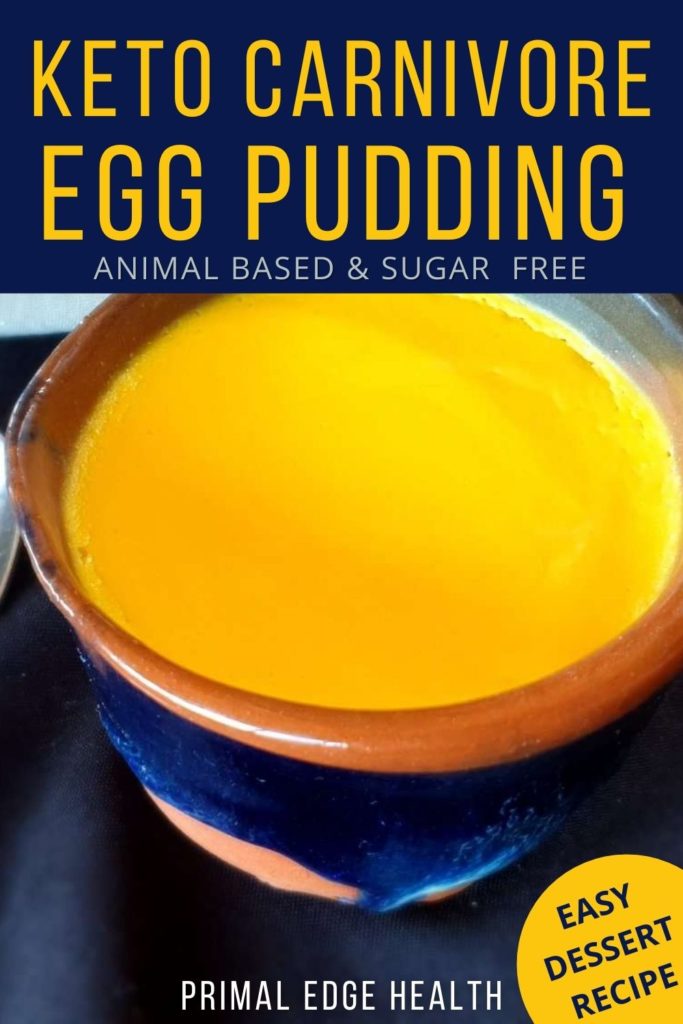 Table of Contents (click to view)
What is the Carnivore Diet?
A carnivore diet focuses exclusively on animal foods for all nutritional needs. No vegetables and no fiber are required.
Our post on What to Eat on a Carnivore Diet breaks down the variety of foods available from the animal kingdom. You might be surprised to know that most people don't feel any restriction or lack of variety once they get in the groove of carnivore cooking.
It takes time and practice, of course. Our Carnivore Diet Food List will help you out when you first begin.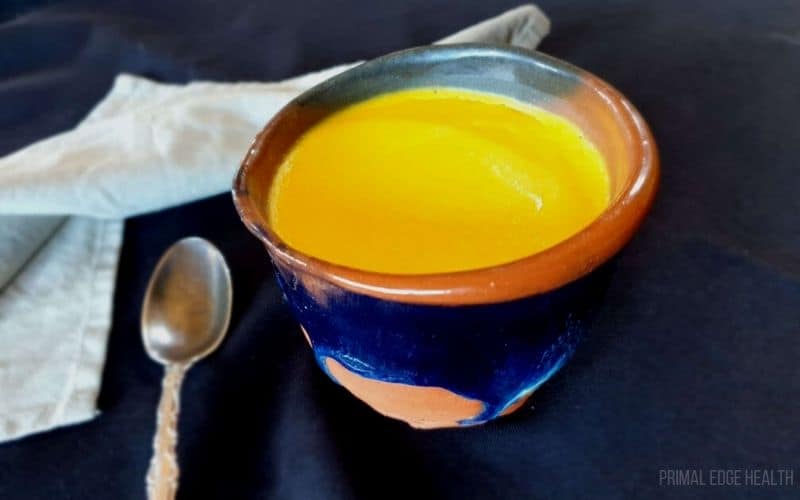 Carnivore Desserts
No one on a carnivore diet will eat dessert every day or even every week, for that matter. Carnivore diet desserts are few and far between but can be useful for birthdays, holidays, and other special occasions.
All my carnivore-style desserts focus on animal foods and have minimal plant foods with low to no fiber.
With raw milk, heavy cream, butter, and eggs at the center of most carnivore desserts, they are rich, filling treats with a touch of sweetness that is very enjoyable.
Free Carnivore Diet Dessert Recipes Ebook!
Would you like to get all my carnivore dessert ideas in a simple, easy-to-use ebook?
Sign in to download our free ebook below.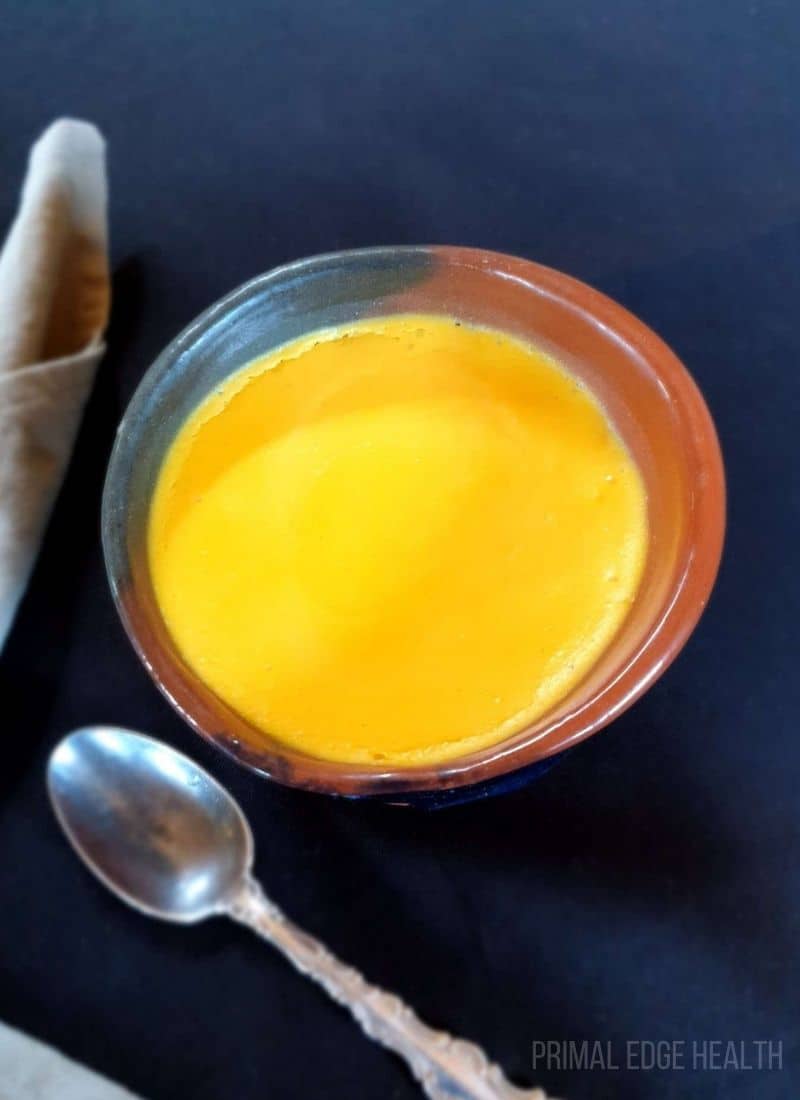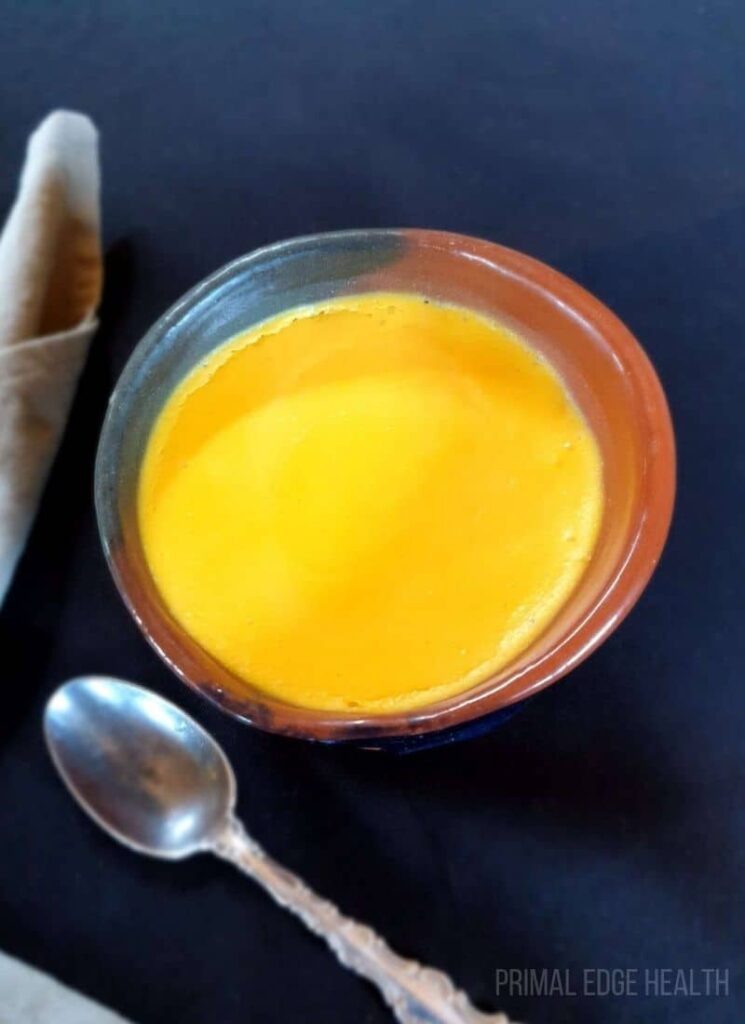 Easy Carnivore Egg Pudding Recipe
This carnivore pudding recipe is going to be the best no cook pudding you ever had! Forget the pudding mix and artificial ingredients; this egg pudding consists entirely of wholesome, healthy, whole foods ingredients.
It's naturally low carb and high fat, with a decent amount of protein coming from the eggs.
A typical egg contains 7 g protein and 5 g fat. (1) That can add up quickly (in a good way)! The total macros per serving of this keto carnivore pudding are 23 g fat, 16 g protein, 3 g carb, and 2 g net carb. There are 287 total calories.
The recipe yields 1.25 cups, which divides into 2 servings.
Having such a simple ingredient list of egg, cream, butter, sweetener, vanilla extract, and a pinch of salt makes the recipe suitable for various diets.
The final dessert is approved for a keto diet too. This easy dessert recipe will fit right into your meal plan if you favor animal-based keto carnivore recipes with a low to moderate about of plant foods.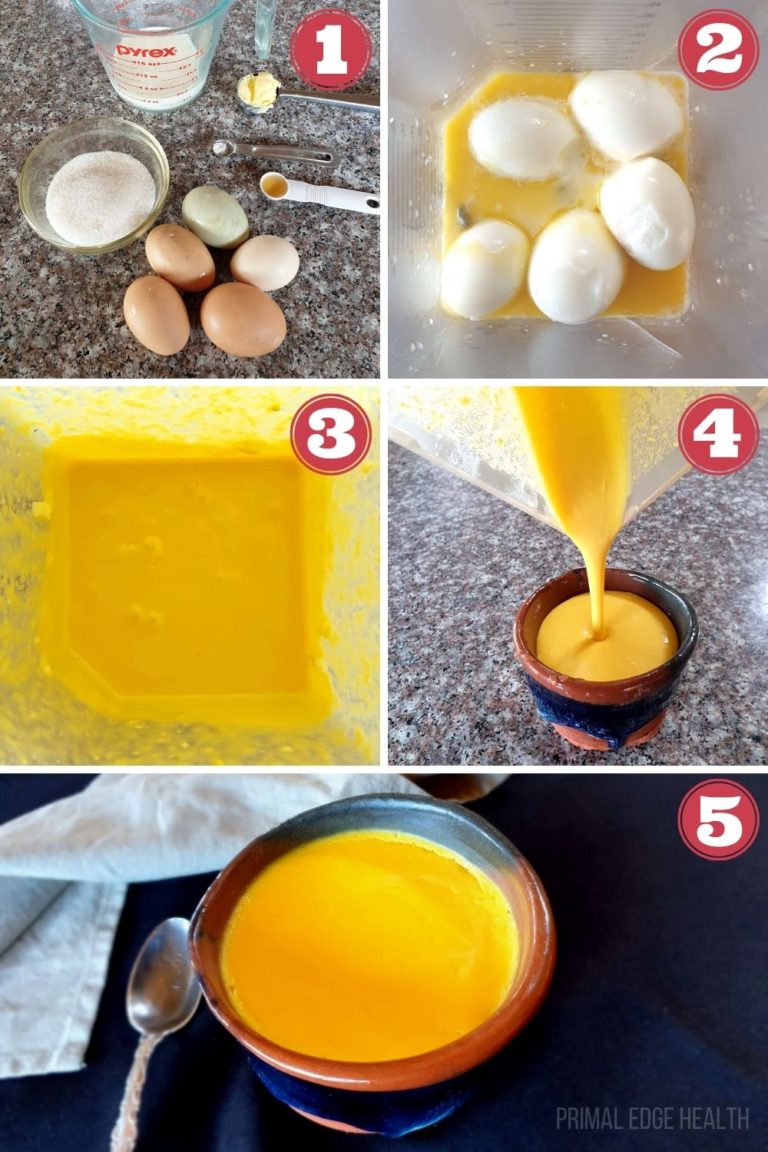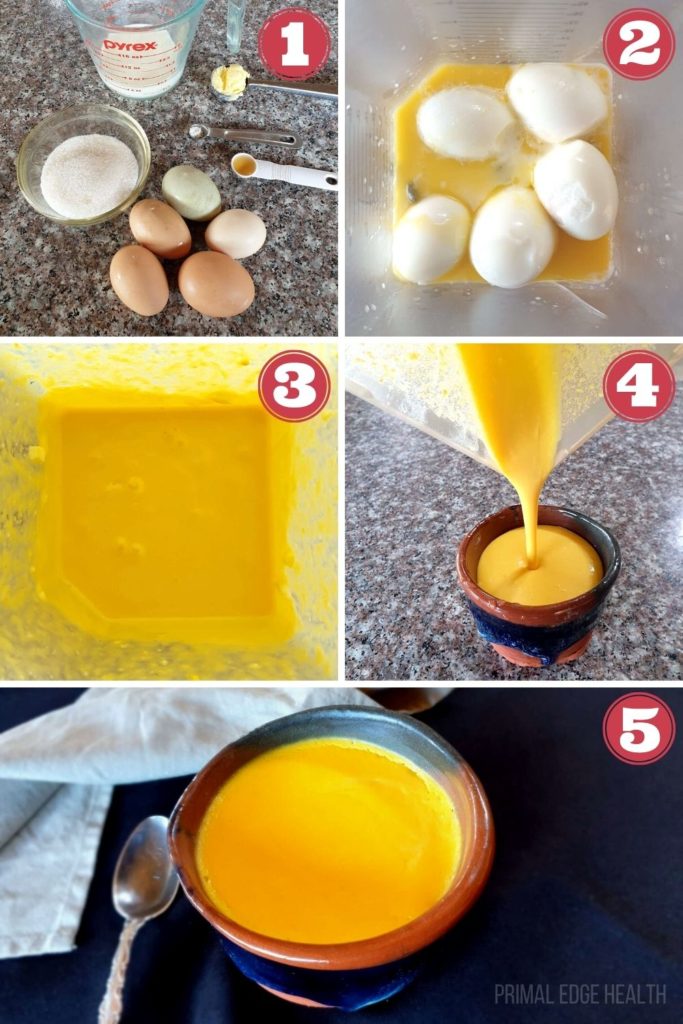 How to Make a Carnivore Pudding
Gather 6 ingredients and commit 5 minutes of your time to blend this pudding up!
To begin, add all ingredients to the bowl of a blender and blend until smooth.
Taste and adjust sweetener, as needed.
Soft boiled eggs make the best result. It will be thicker if using medium or hard-boiled eggs. In that case, add a splash or two more of cream, raw milk, or water until the texture is thinned to your liking.
Substitute the half and half with equal amounts of raw milk or heavy cream if needed.
You may want to increase the amount up to 4 tablespoons. The recipe below contains a minimal amount of sweetener. Adjust to best suit your taste.
I find this pudding best after being chilled in the fridge for at least 2 hours. You also enjoy it right away if you want to! If any leftovers remain, store them in the fridge for 3-5 days in an airtight container.
Get a Trusted Carnivore Cookbook
If you enjoy the carnivore cooking style, be sure to pick up your copy of the original Carnivore Cookbook! It has over 100+ recipes made entirely from animal foods, so you'll never get bored with eating meat.
This cookbook is the perfect resource for beginners and advanced dieters! There are options for strict carnivores (meat only) as well as those who want to add dairy or eggs. I also include meal prep notes to help you cook carnivore with a family. It is possible to cook just ONE meal that everyone can enjoy together.
Best Seller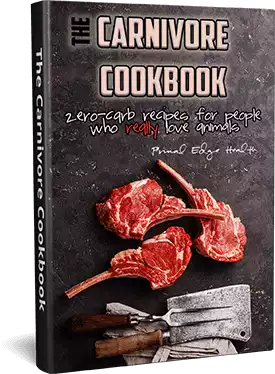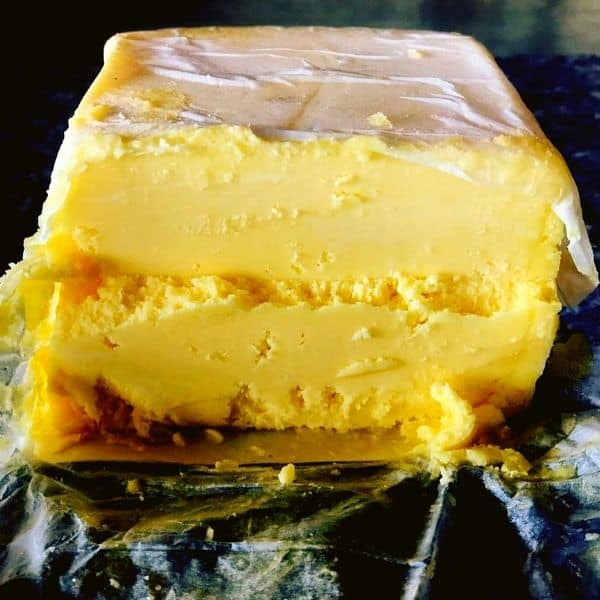 Grass-Fed Butter & Free Range Eggs
I was surprised by how brilliant yellow the egg pudding looks. It's quite impressive!
The color will vary based on the quality of the ingredients. I use grass-fed butter and free-range egg yolks from our backyard hens.
High-quality eggs and butter tend to have a bright color. Free-range yolks are always more orange than cage-raised. Grass-fed butter is usually very yellow.
Although, butter is a seasonal food. Did you know that? Winter butter pales in comparison to springtime butter.
It's still possible to have good quality butter that is more creamy white than yellow.
Always buy the best ingredients you can.
One of my favorite regenerative family farms, White Oak Pastures, sells pasture-raised eggs. I recommend adding some to your cart next time you order grass-fed meats online.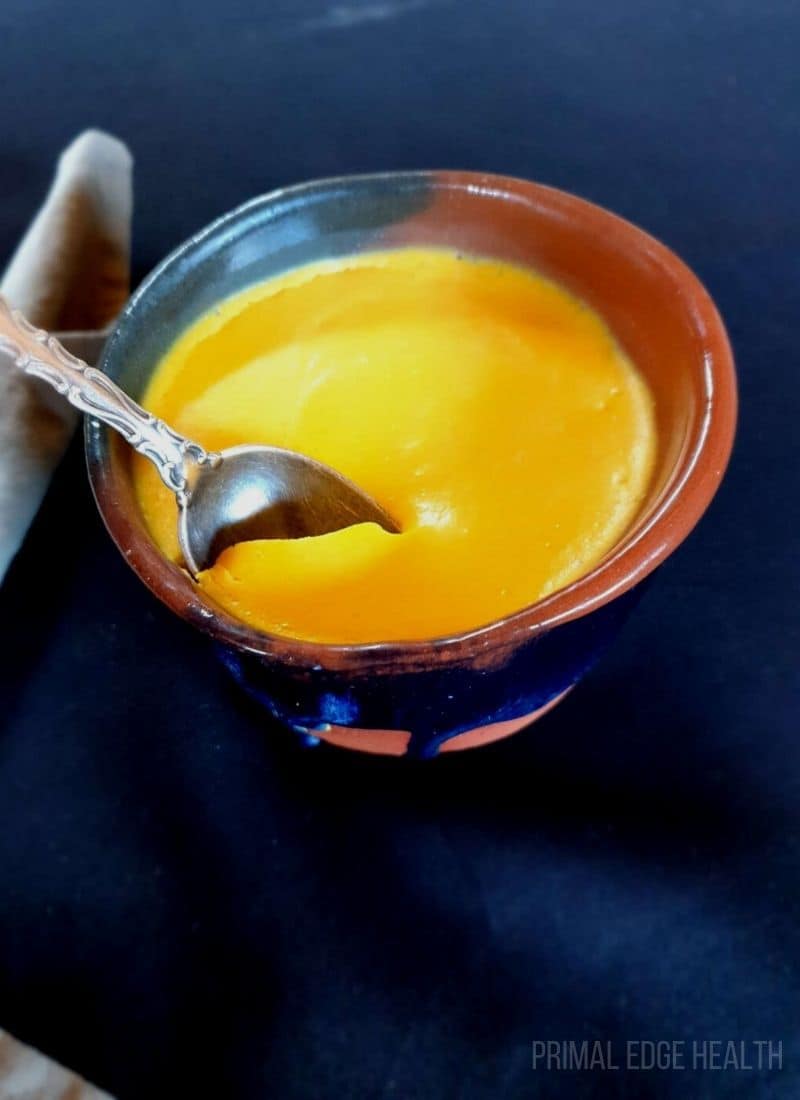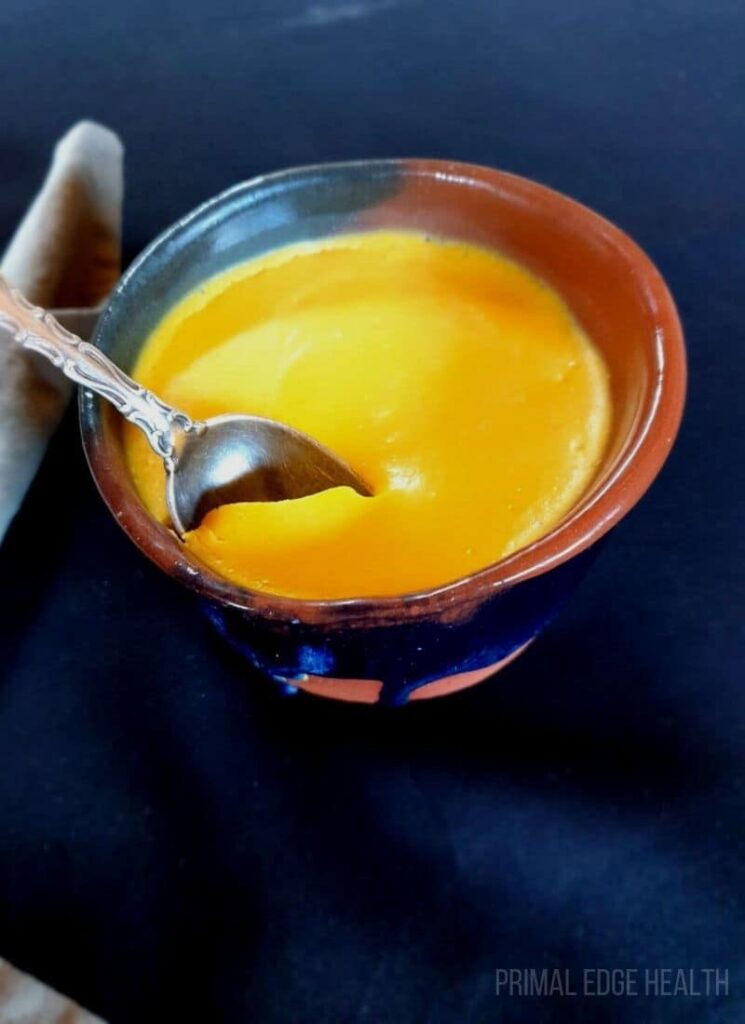 Strict Carnivore, Keto, & Carnivore Carb Options
We have some options when it comes to sweetening a carnivore dessert.
So far, I've only referenced a "sweetener" but haven't explained what that could be.
Let's discuss.
Honey is from bees (an animal). Therefore honey is an animal food, and I can eat honey on a carnivore diet, right?
The answer to this question depends on your GOALS.
Do you follow a strict carnivore diet? Omit the sweetener and vanilla extract.
Are you trying to gain weight with animal foods? Choose honey as your sweetener of choice.
Is ketosis the best state for you? Use a keto sweetener.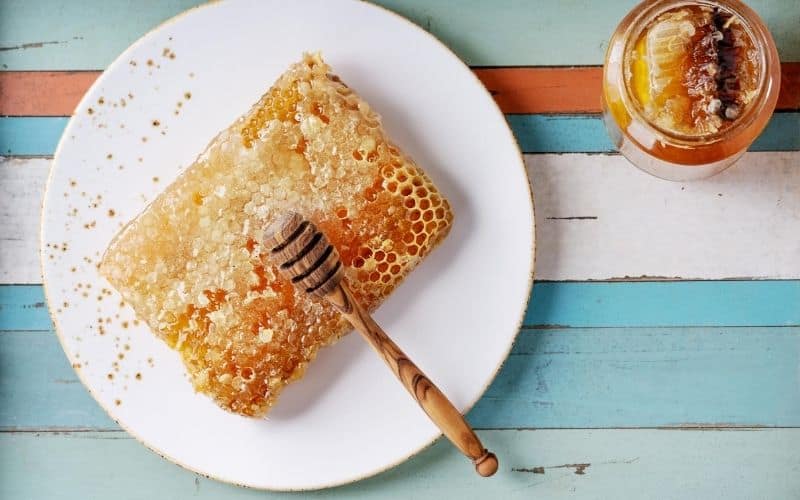 Is Honey Carnivore?
Honey is a great food with many nutritional benefits (2, 3, 4, 5, 6, 7) and valuable when used appropriately. Per tablespoon (21 g) of honey, there are 17 g carbohydrate, 3.5 g water, 0 g protein, and 0 g fat. (8)
In addition to eggs, White Oak Pastures also has incredible wildflower honey. Order them together!
There's nothing inherently wrong with carbohydrates. Consider your priorities and goals; make the choice that is right for you.
Suppose this is a baffling topic, and you want some help making a nutrition plan and learning when and how to add carnivore carbs like honey and raw milk. In that case, we're happy to take a look at your specific situation and offer personalized feedback in our membership forum or a private coaching session.
More Carnivore Dessert Recipes
Did you know you can make delicious keto carnivore diet dessert recipes with a handful of ingredients and a pinch of creativity?
Carnivore Cheesecake for One – Another no bake carnivore-friendly cheesecake recipe, this dish is a single serving and ready in just 2 steps!
No Bake Cheesecake Pudding – A no bake cheesecake pudding is smooth and creamy, plus only calls for 3 main ingredients and 10 minutes of prep time.
Carnivore Cake – This is an excellent carnivore birthday cake idea with variations for keto carnivore, carnivore carbs, and strict carnivore cooking styles.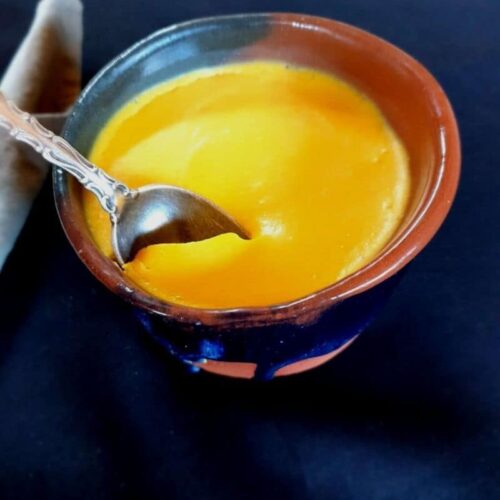 Carnivore Egg Pudding
Egg pudding is made from 3 animal-based ingredients and ready in 5 minutes! This carnivore diet dessert is super delicious when you want a zero-fiber sweet treat.
Ingredients
5

soft-boiled eggs

peeled

4

ounces

half and half

1

tablespoon

butter

softened

2½

tablespoons

sweetener

see note

1

teaspoon

vanilla extract

1

pinch

salt
Instructions
Add all ingredients to the bowl of a blender and blend until smooth. Taste and adjust sweetener, as needed.

5 soft-boiled eggs,

4 ounces half and half,

1 tablespoon butter,

2½ tablespoons sweetener,

1 teaspoon vanilla extract,

1 pinch salt

Best if chilled in the fridge for

2 hours

before serving.
Notes
Strict Carnivore: omit sweetener and vanilla extract
Keto Carnivore: use a keto sweetener

 
Adding Carbs: substitute sweetener with raw honey
Consider your priorities and goals; make the choice that is right for you. See post above for more details.
2½

tablespoons of sweetener is recommended to start. You may want to increase the amount up to 4 tablespoons.
Nutrition & Macros
Serving:
1.25
cups
Calories:
287
kcal
Carbohydrates:
3
g
Protein:
16
g
Fat:
23
g
Saturated Fat:
11
g
Sodium:
249
mg
Net Carbohydrates:
3
g
To obtain the most accurate representation of the nutritional information in a given recipe, please calculate the nutritional information with the actual ingredients and amounts used, using your preferred nutrition calculator. Under no circumstances shall the this website and the author be responsible for any loss or damage resulting for your reliance on the given nutritional information.
Made this? Leave a Rating! ⭐⭐⭐⭐⭐
Tag a photo with @Primal_Mom and #PEHRecipe on Instagram to share with us!