This easy keto chicken liver pate recipe with no alcohol is ultra-smooth and creamy. Every bite is packed with flavor and great nutrition! Make this as an appetizer when you really want to wow your guests!
Organ meats provide many health benefits and are very affordable foods.
There's no doubt this pate is proof organ meat recipes are worth eating. In fact, liver pate for keto and carnivore diets is one of the best ways to start!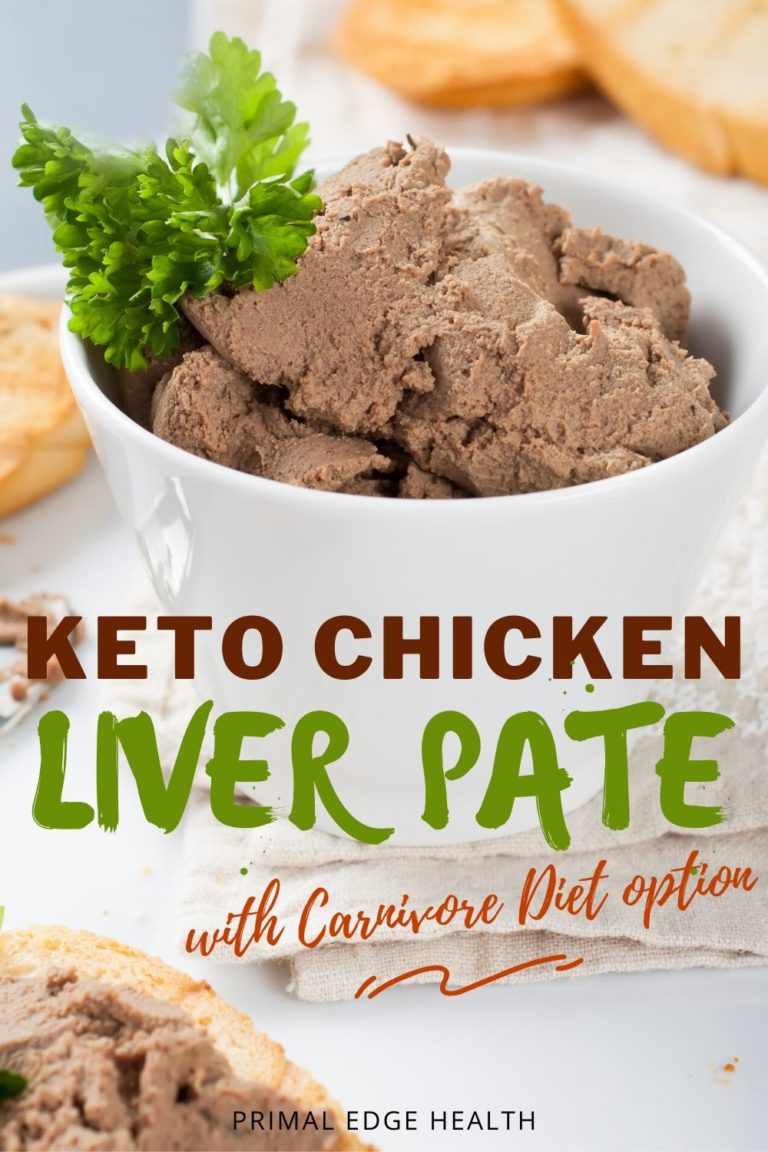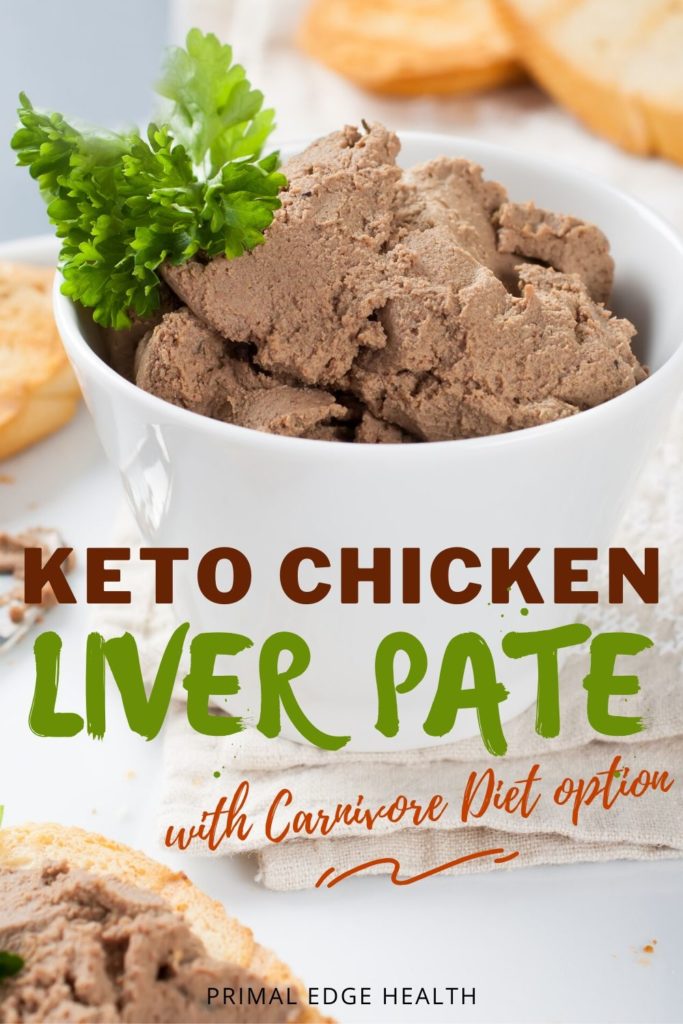 What are the benefits of chicken liver?
The health benefits of liver are impressive enough to make even the biggest organ meat skeptic want to try liver at least once.
Buy free-ranged chicken livers from US Wellness.
Chicken liver is high in protein and many nutrients. According to the USDA nutrient database, 100 grams of chicken liver contains 167 calories from 25 g protein, 5 g fat, and 1 g carb.
Naturally low carb, this is a great keto diet approved ingredient!
There is an abundant amount of vitamin A, folate, various B vitamins, as well as vitamins C and E. There are small to moderate amounts of vitamin D and K2.
This same amount of liver has 118% RDA of selenium and significant amounts of iron, phosphorous, zinc, copper, manganese and smaller amounts of other essential minerals.
Nutrition Advance details the importance of these minerals and how chicken liver keeps us healthy.
Like all meat and organs, chicken liver is bioavailable. This means we can easily digest and assimilate the nutrition without the interference of plant toxins or nutritional co-factors that impede digestibility.
What you see on paper is really what you get in your body.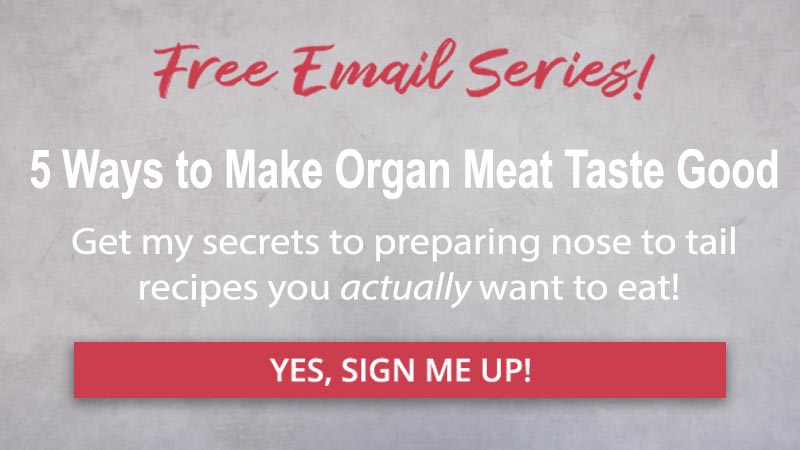 This post may contain affiliate links. Primal Edge Health LLC may receive a small commission at no extra cost to you for any orders made through these links. All thoughts and opinions are our own and we never promote something we wouldn't use ourselves.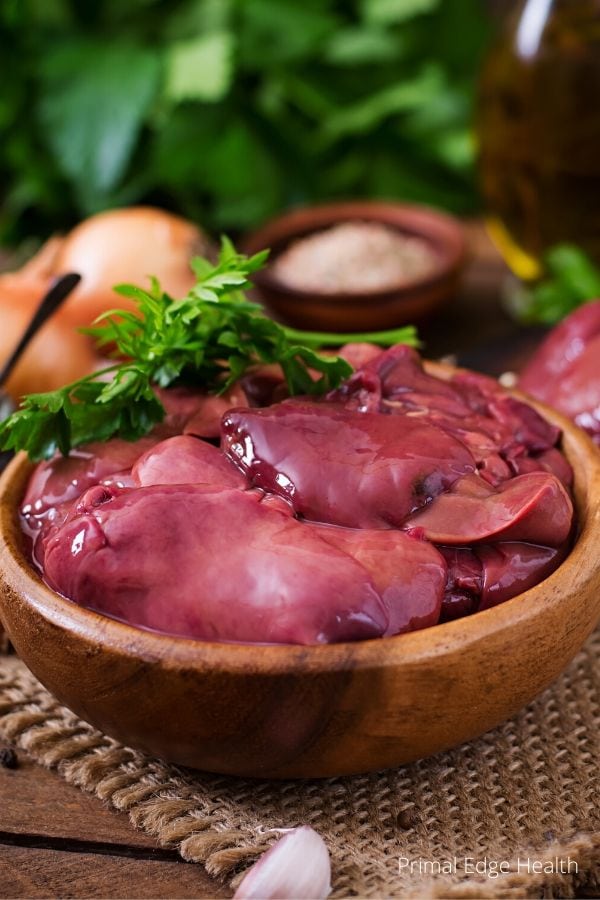 Easy Chicken Liver Pate Recipe with No Alcohol
With less than 10 ingredients, you can make a show-stopping chicken liver pate recipe! What a great addition to your easy keto recipes collection.
You may see brandy listed as an ingredient in other chicken liver pate recipe but in this one we opt for no alcohol.
Serve as an appetizer or bring it to a holiday pot luck and serve with celery or carrot sticks, cucumber slices, bacon, pork rinds, or keto bread. Everyone will dig in.
To prepare the easy chicken liver pate recipe begin by trimming the livers. Remove any sinew or connective pieces. These don't blend well and will be chewy in the pate if you leave them.
Use a sharp knife or kitchen scissors to cut around the livers.
Melt the butter in a skillet over medium heat. Add the shallot and garlic to the pan. Cook for 1-2 minutes until fragrant.
Arrange the chicken livers in a single layer on the skillet and pan-fry until the first side is golden brown. Flip over and cook the second side for another few minutes. Cook about 5 minutes total. Add parsley in the last minute or so of cooking.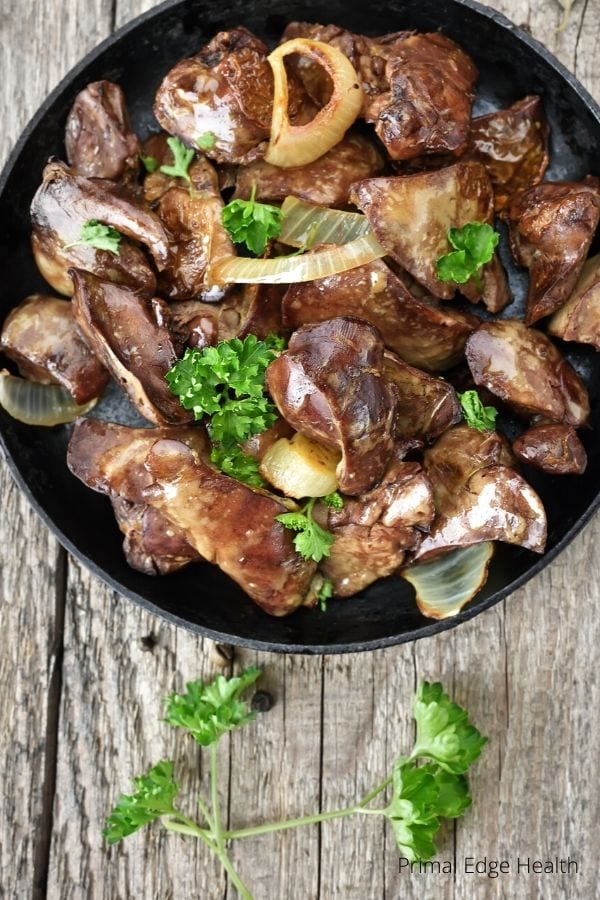 Chicken liver should be seared on the outside and remain rosy pink inside.
Since this is a chicken liver pate without alcohol we don't simmer the livers in brandy or any other alcohol.
Remove the livers from heat and cool slightly before adding to a food processor. Blend with the remaining butter and season with salt and pepper. Puree until smooth.
If you don't have a food processor, use a blender or immersion/stick blender.
Pour pate into ramekin dishes or a single container. Chill in the refrigerator for 4 hours or overnight.
In a pinch pate can be served directly after blending however, it's best if you can make the pate ahead of time and let the flavors meld overnight.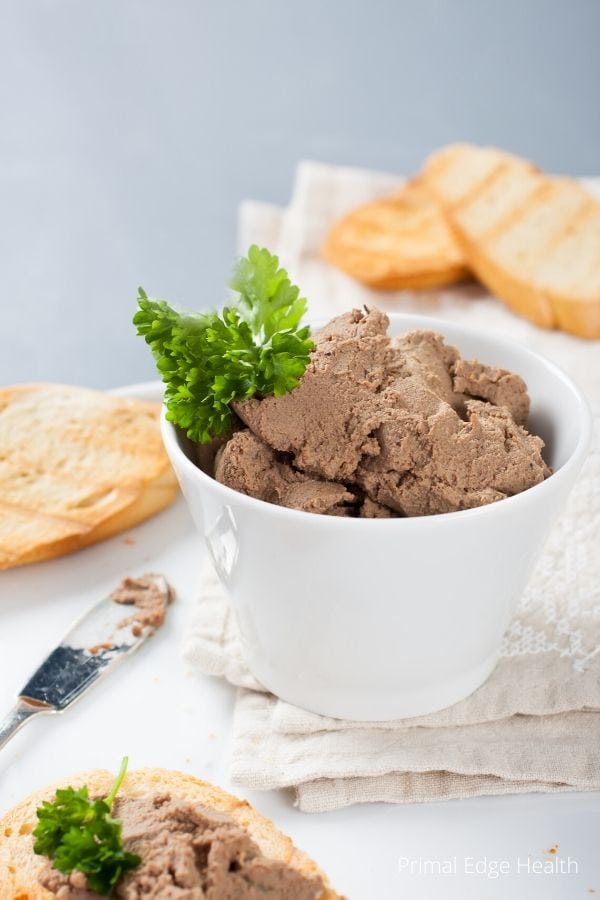 Is chicken liver pate good for a carnivore diet?
Chicken liver pate is excellent on a carnivore diet!
Liver may have an important role in improving the nutrient density of your low carb diet so make an honest effort to enjoy it.
There are many nice ways to eat liver on a carnivore diet, pate is just one of them.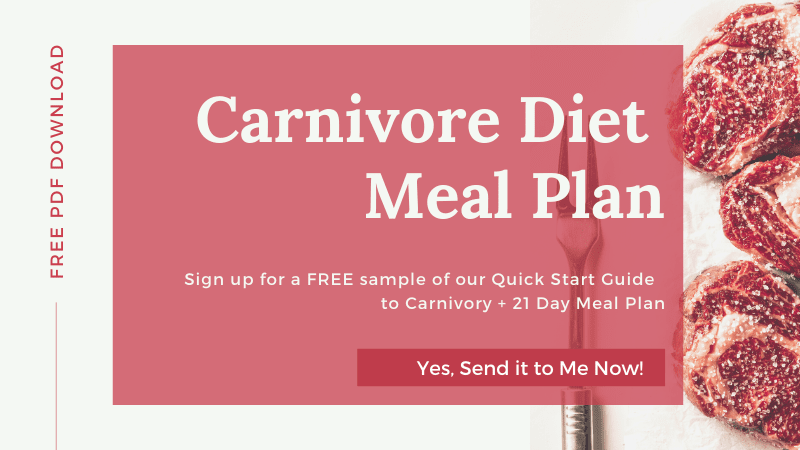 Carnivore Chicken Liver Pate Recipe
You may find the original recipe which includes shallot, garlic, and parsley is suitable for your carnivore diet.
If you are following a strict no fiber approach, simply omit the plant-based ingredients.
Trim and cook the chicken livers. Let cool slightly and then blend them up with the remaining butter and salt in a food processor. YUM!
At a look at all my carnivore diet recipes for more inspiration!
Duck Liver Benefits and Nutrition
Duck liver and duck fat would be delicious substitutions for chicken liver and butter.
Swap the butter for schmaltz (chicken fat) or duck fat anytime you want a dairy free recipe.
That's an easy way to make this chicken liver pate dairy free!
Duck liver is a healthy keto carnivore ingredient that is also low in carbs. Generally, duck has a nice fatty acid profile since they eat more bugs and less corn and grain than chickens do.
According to Fat Secret, one ounce of duck liver has 39 calories coming from 5.3 g protein, 1.3 g fat, and 1 g net and total carb.
Find quality foods near you and ask your butcher if they can source duck liver for you.
★ FOLLOW PRIMAL EDGE HEALTH on INSTAGRAM, PINTEREST and FACEBOOK for more low-carb, ketogenic recipes and diet tips!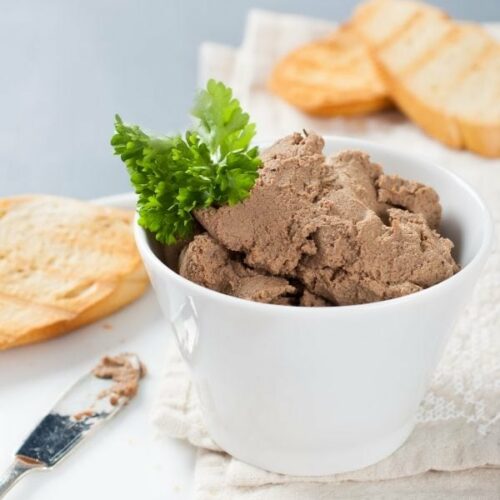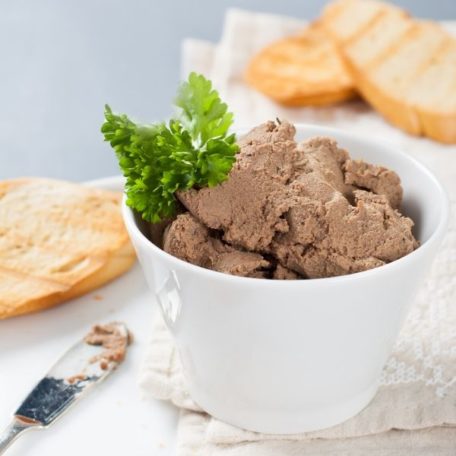 Keto Chicken Liver Pate Recipe
This easy keto chicken liver pate recipe with no alcohol is ultra smooth and creamy. Every bite is packed with flavor and great nutrition! Make this as an appetizer when you really want to wow your guests.
Ingredients
½

pound

chicken livers

½

cup

butter

or duck fat for dairy free

1

medium

shallot

minced

2

cloves

garlic

minced

1

tablespoon

parsley

minced

½

teaspoon

salt

¼

teaspoon

ground black pepper
Instructions
Trim the chicken livers and remove any sinew. Kitchen scissors work well for this.

Melt a tablespoon of butter in a skillet over medium heat. Add garlic and shallots. Cook for 1-2 minutes until fragrant.

Add chicken liver to the pan. Pan-fry the first side until golden brown, flip them over for the second side, about 5-7 minutes total. Add parsley in the last minute of cooking.

Remove from heat and cool enough to add to a food processor. Add remaining butter and season with salt. Puree until smooth.

Pour into ramekin dishes or a container and chill for 4 hours or overnight to set.
Notes
Dairy Free Option: Use duck fat in place of butter
You can blend in a food processor or blender or use an immersion blender (stick blender).
Pate is best made ahead of time and chilled overnight.
Nutrition & Macros
Calories:
185
kcal
Carbohydrates:
1
g
Protein:
7
g
Fat:
17
g
Saturated Fat:
10
g
Cholesterol:
171
mg
Sodium:
260
mg
Potassium:
101
mg
Fiber:
1
g
Sugar:
1
g
Vitamin A:
4716
IU
Vitamin C:
8
mg
Calcium:
9
mg
Iron:
3
mg
To obtain the most accurate representation of the nutritional information in a given recipe, please calculate the nutritional information with the actual ingredients and amounts used, using your preferred nutrition calculator. Under no circumstances shall the this website and the author be responsible for any loss or damage resulting for your reliance on the given nutritional information.
Featured in 34 Paleo & Keto Organ Meat Recipes and MeatRx.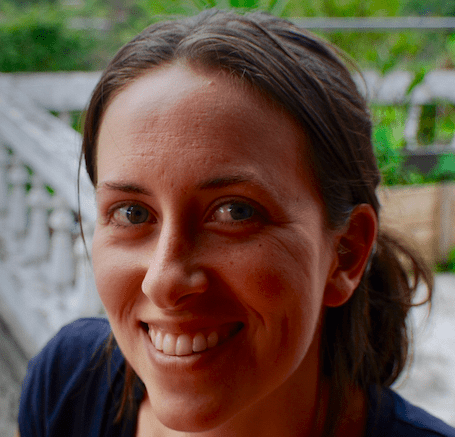 Meet Jessica Haggard
Jessica Haggard is the creator of Primal Edge Health, where she shares simple, nourishing low-carb, keto and carnivore diet recipes. With a focus on from scratch, homemade cooking, animal-based nutrition, and easy DIY beauty and personal care recipes, there's always something new going on in her kitchen! Jessica will teach you exactly how to thrive with all the best ingredients and enjoy the journey along the way.
She has photographed and authored two best selling ketogenic cookbooks, The Ketogenic Edge Cookbook and The Carnivore Cookbook. Learn more about Jessica…