Dried liver chips are a nutrient dense snack with a delightful funky factor and great crunchy texture. Strong and sturdy, just like other chips, these are perfect for dipping into warm cheese dip or guacamole. You can also make a cracker-like sandwich with a piece of cheese in the middle. When it comes to how best to eat these, options are limitless.
These are ideal for anyone interested in eating more organ meats or carnivore diet recipes!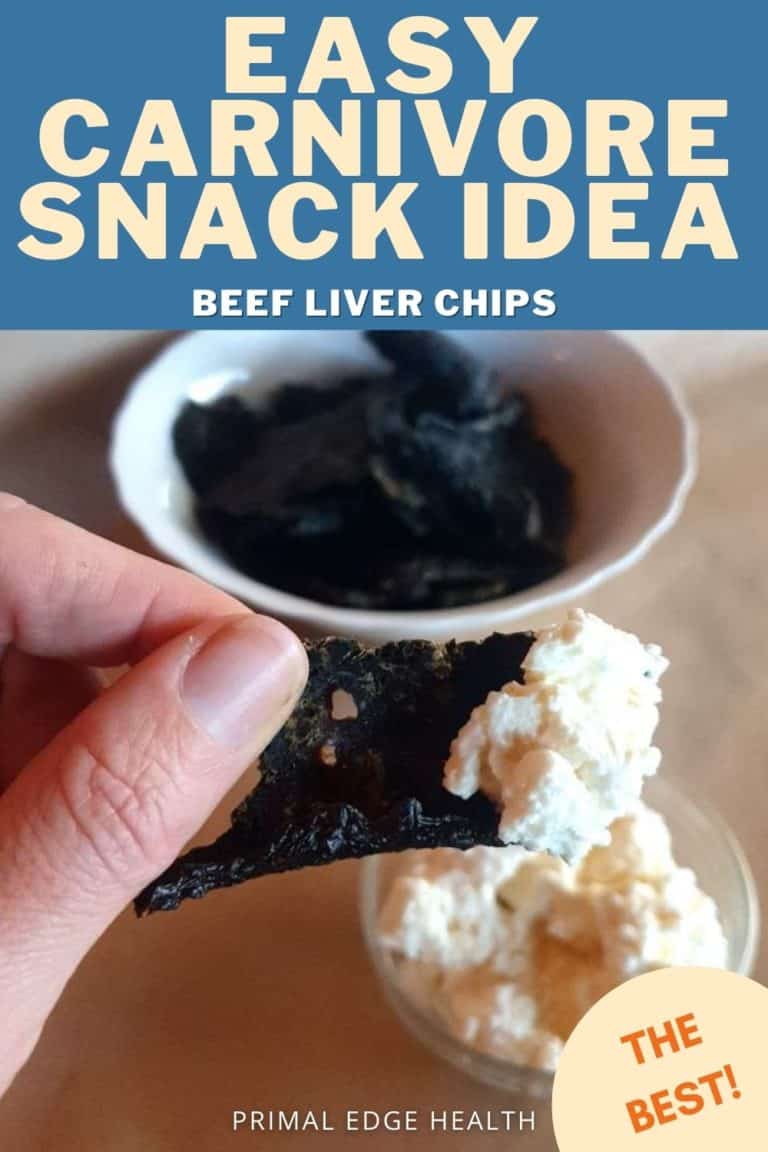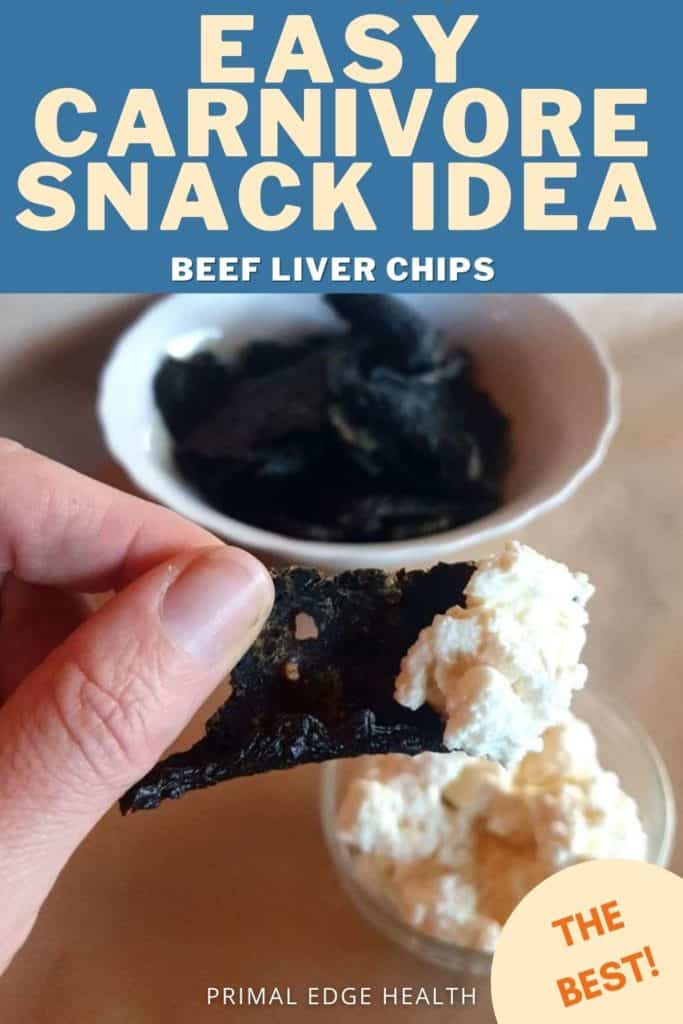 Table of Contents (click to view)
Why Grass-fed Beef Liver?
Really, the question is "Why not?!"
If you're not on board with organ meats yet, I recommend you pay attention!
Not only are there many nutritional and environmental benefits of organ meats, but they are budget-friendly and surprisingly delicious!
The key is figuring out how to cook organ meat recipes you actually want to eat. This liver chip recipe is pure simplicity so you're in the right place.
Organ meats are special in general and liver, in particular, is quite exceptional. The benefits of liver are quote notable and it's a great entry-level food for anyone who wants to improve their health.
When people first start eating nose to tail, liver is usually the first choice. These chips make it easy to add it in! With such a familiar texture and shape of a cracker or chip each piece is easy to enjoy.
I usually recommend beginners start with liver pate but I may change my suggestion because these chips are foolproof!
Who can refuse when these are dipped in keto cheese sauce? YUM!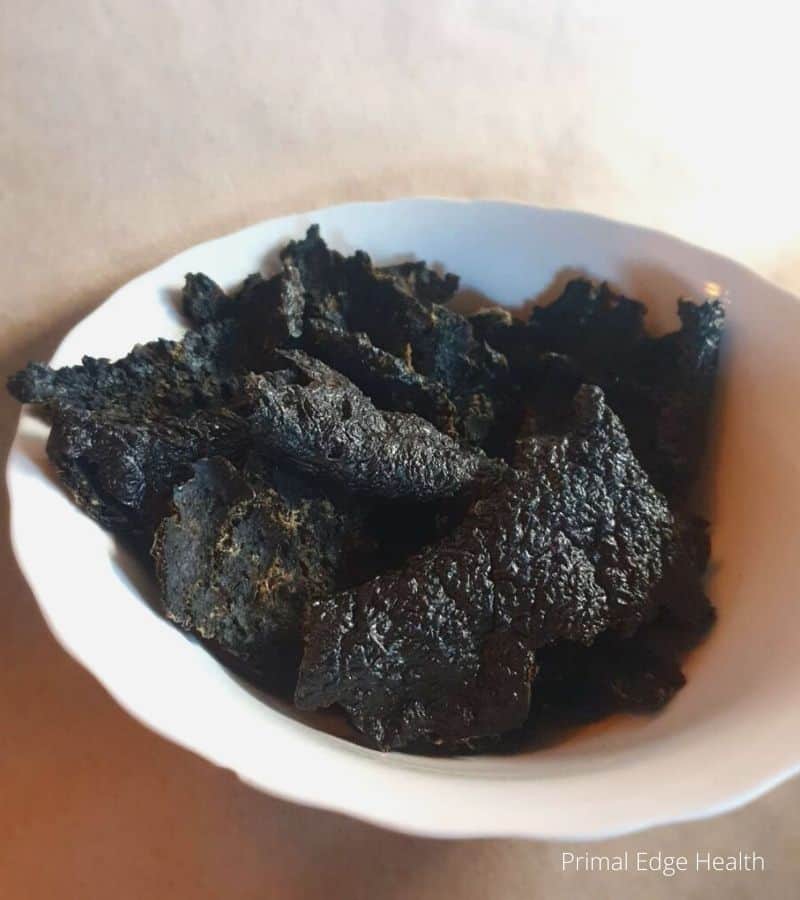 Beef Liver Nutrition
Forget about imported sacha inchi nuts from the Amazon or pink Himalayan salt from China, liver is a real superfood (1)and you can get it from your neighborhood butcher.
In an excellent article by The Weston A Price Foundation on the lore of one of our most important sacred foods they note liver contains
An excellent source of high-quality protein
Nature's most concentrated source of vitamin A
All the B vitamins in abundance, particularly vitamin B12
One of our best sources of folic acid
A highly usable form of iron
Trace elements such as copper, zinc and chromium; liver is our best source of copper
An unidentified anti-fatigue factor
CoQ10, a nutrient that is especially important for cardio-vascular function
A good source of purines, nitrogen-containing compounds that serve as precursors for DNA and RNA.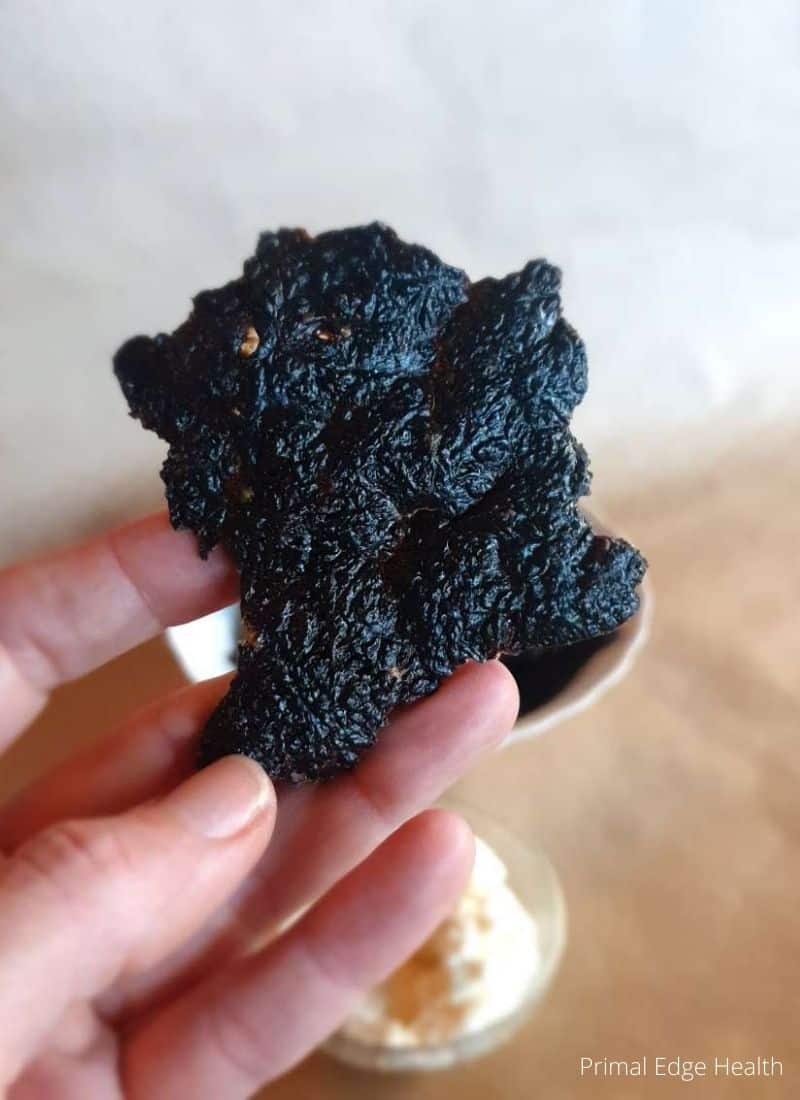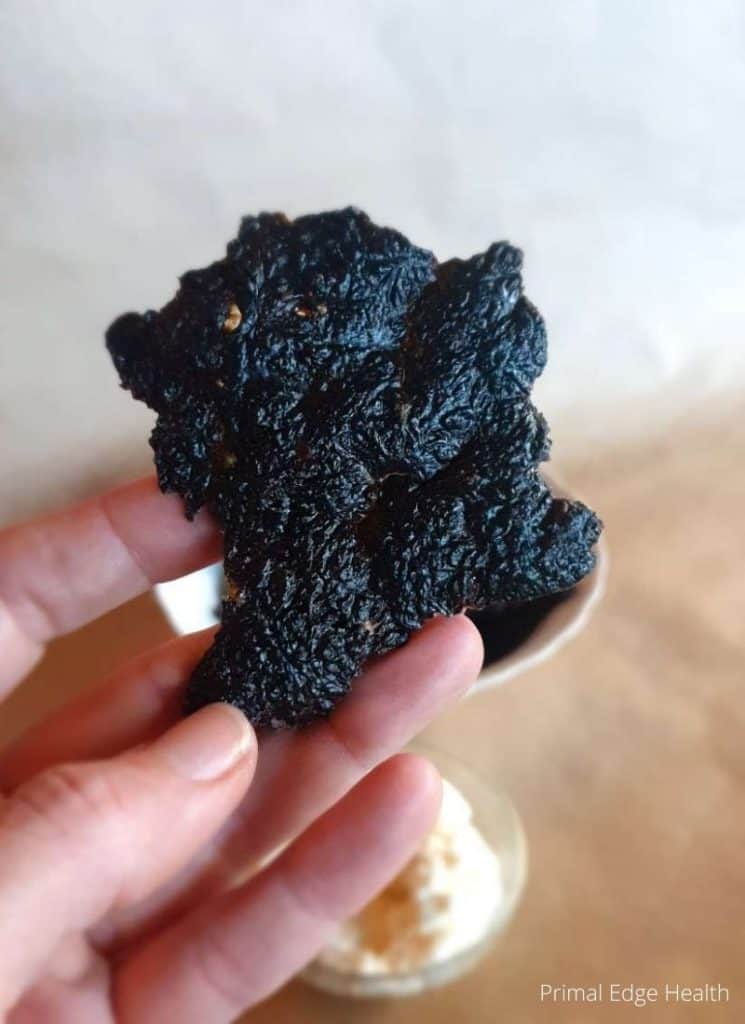 Carnivore Chips
Or would you call these crisps? Either way, you know what I mean!
I like to add beef liver to my homemade pemmican recipe it blends in flawlessly, you would never know it's there unless I told you.
Traditionally pemmican was used by Native American tribes and early American fur traders. There's a fascinating history of this food. Did you know wars were fought over the supply lines? If this is new to you, I highly recommend learning more about the historical importance from my Pemmican Guide.
So one day I was drying liver to make a new batch of pemmican, which I do often because it's an excellent keto emergency food so I like having it around for hiking, snacks, and potential times of emergency.
I took a little nibble of the dry liver, and was totally blown away! This is the perfect healthy chip replacement.
Are you craving easy and delicious carnivore recipes? Check out my Carnivore Cookbook for simple and straightforward recipes you'll love!
Best Seller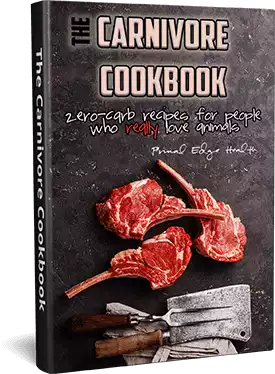 I immediately thought anyone on a paleo, AIP, GAPS, low oxalate diet, or keto diet should know about this! And all my friends on a carnivore diet have to try it! It's one of my favorite carnivore snack ideas.
It's a single ingredient carnivore chip recipe that you can double or triple batch anytime you want. The drying process takes a few hours but it's totally worth it because you get a gluten-free, grain-free chip that is actually good for you too.
I know people still have trouble introducing liver into their diet for the first time, so this is a great option!
The flavor of dried liver is milder than fresh liver but if you're worried it will be too strong for you make grass-fed calves liver chips recipe instead. Organs from younger animals tend to have a smoother, less pronounced flavor than mature animals.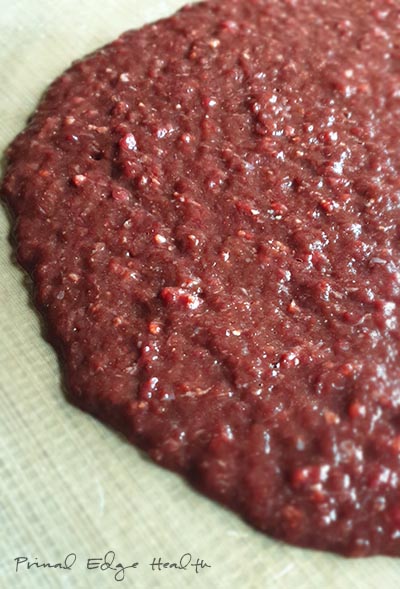 How to Make Beef Liver Chips
Some people might call this liver jerky but I like to dehydrate liver until it is completely dry and crunchy.
To me, jerky has a different texture. It's pliable and chewy. You can certainly experiment with liver and give it that kind of finish if you prefer.
Before you get going here, decide which of the two ways you want to make this liver chip recipe.
Buy liver whole and thinly slice it into even pieces.
Spread ground liver in a thin layer and break apart into smaller pieces with your hands.
Sourcing a pound or two of whole liver is probably easier for most people so that's a great way to start.
Bring it home and thinly slice into individual pieces.
Dry it in a food dehydrator or in the oven.
It's that easy.
Ground liver produces an interesting result. I find it to be flakier and with a different mouth feel.
Ask your butcher to grind the liver ahead of time for you. If you prefer to do it at home:
Cube the liver first
Cut out thick connective tissues and discard them
Blend in a food processor until smooth
Use a spatula to spread it on a food dehydrator sheet or ovenproof baking sheet in one single layer. Make it as thin as possible. You might be surprised to find how sticky the texture is.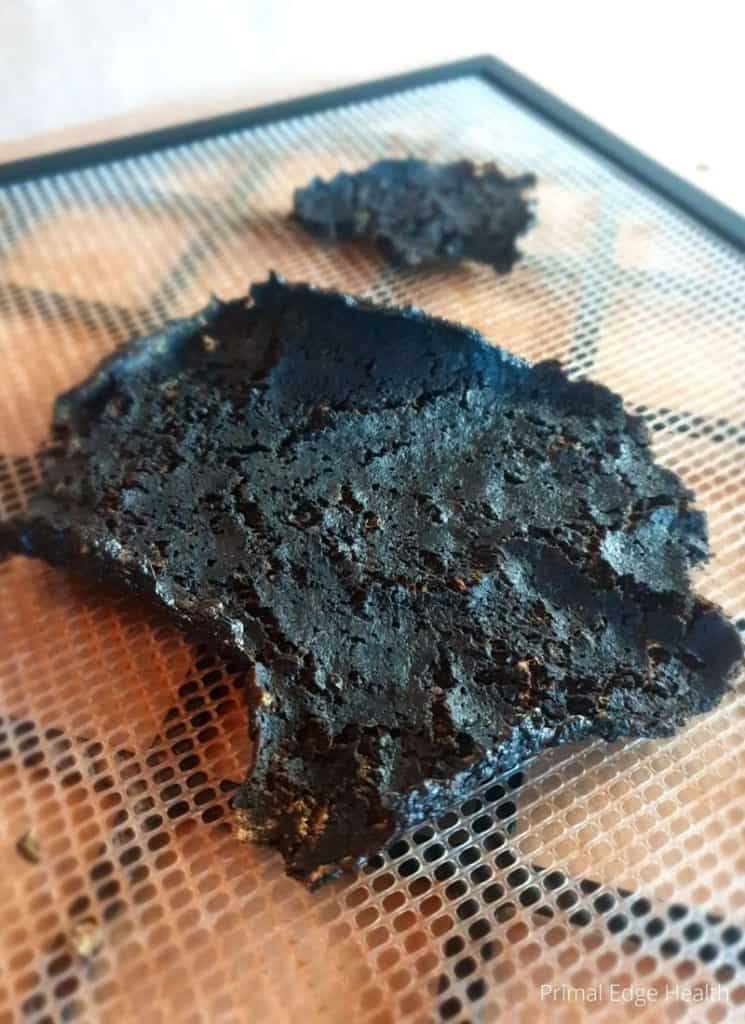 Food Dehydrator vs Oven
Food dehydrator method: Dry at the meat setting in the dehydrator. Flip once the top is dry and firm to the touch. This process takes up to 4 hours per side.
Oven method: Set the heat at the lowest temperature possible. Check after an hour and flip once the center is completely dry. Continue for another hour or so.
You have the liberty to season with your favorite herbs and spices if you desire. I prefer to dry my chips without any herbs because the natural flavor of grass-fed liver is so good on its own.
Dry liver has a tangy funk, like parmesan cheese. I recommend you keep the chips plain (at least for your first batch) and use them in a flavorful low-carb dip or soft cheese spread.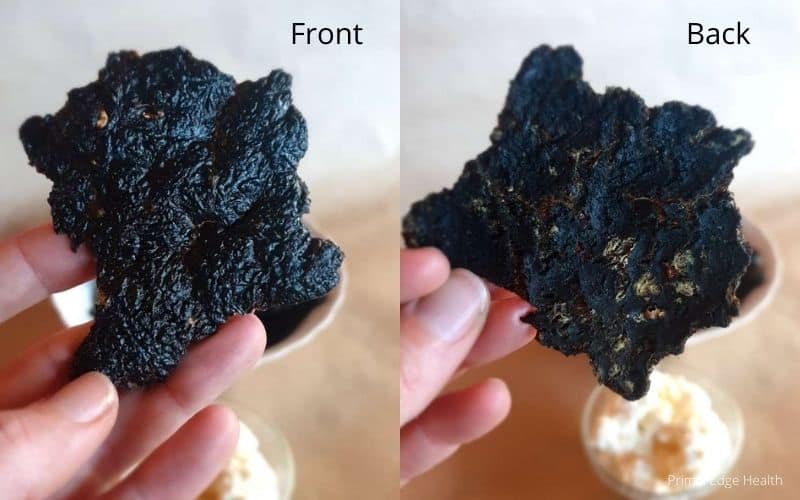 Beef Liver Chips for Dogs
These beef liver chips double as a treat for your dog too. Liver is a healthy food for your 4-legged friends for all the same reasons it's good for you.
Whether you make dehydrated liver for humans or dogs, it's the same process.
This isn't the first time my husband and I laughed at the realization that our dog eats the same food as us…or do we eat dog food?
One of the benefits of animal-based nutrition is that meal prep is very easy for the humans and animals in your home. If you have cats or dogs, they are sure to enjoy the scraps leftover from your table.
Give them bones and collagen-rich bits after making bone broth, the leftover trimmings after rendering beef tallow, and any meat that stays in the fridge just a little too long.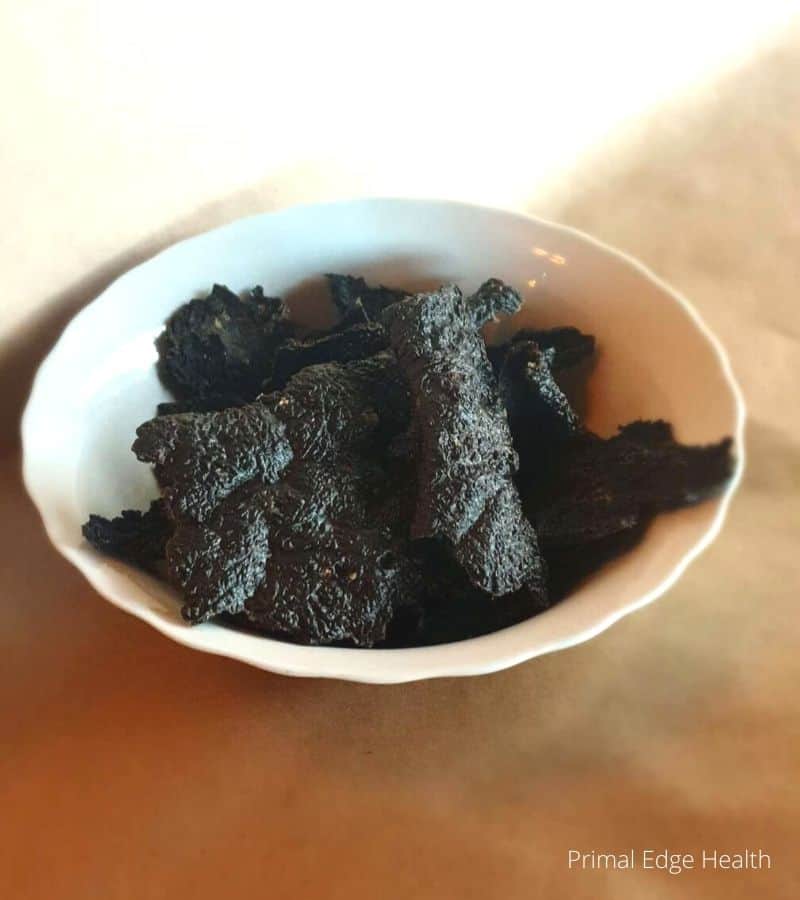 Where to Buy Beef Liver
Eat Wild is an excellent directory of farms and ranches in US and Canada. Select your area and you'll see listings with description, what they offer, and contact information.
Read through my Shopper's Guide to Buying Liver for all you need to know about the process.
If you prefer to look online to find beef liver for sale and have it delivered to your door, these are my top recommendations:
White Oak Pastures – Liver from every animal you can think of: beef, goat, lamb, and more! Will Harris from White Oak Pastures went from being a "conventional" feedlot beef producer to producing grass-fed beef using regenerative grazing methods to improve soil quality. Learn about his journey and why these choices make better quality meat in our podcast together.
US Wellness Meats – grass-fed beef, lamb, and bison liver delivered to the US and Canada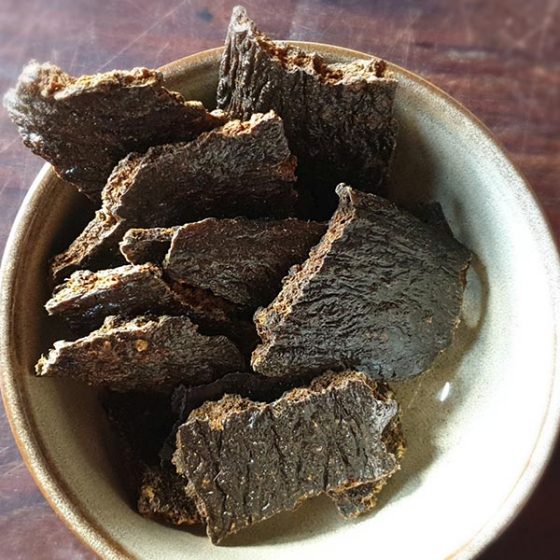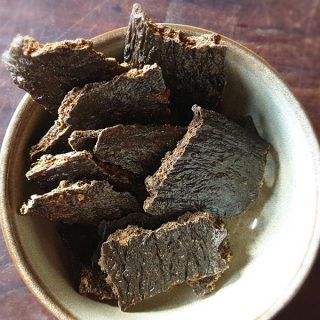 Grass-Fed Beef Liver Chips
Thin crunchy grass-fed beef liver chips are the perfect snack for anyone who wants to include more organ meats in their diet. Serve with a cheese spread or eat by themselves – you'll be surprised by how much you end up liking these!
Instructions
Arrange sliced liver or spread ground liver as thin as possible on a food dehydrator sheet or ovenproof baking sheet.
Dehydrator Method:
Dry on the meat setting (

155

°F

/68°C) in the dehydrator.

Flip once the center is completely dry and firm to touch. This can take around

4 hours

. Watch for the edges beginning to separate and the top start to dry out.

Continue drying the second side until all water has left. The meat should snap apart easily once done.

If you used ground liver, break it into smaller pieces. Eat immediately or store in an airtight container for later. Will keep for a number of months at room temperature.
Oven Method:
Set the heat at the lowest temperature possible.

Check liver after an hour or so and flip once the center is completely dry. Continue for another hour or so, until all moisture has left.

Break into smaller pieces if desired and store in an airtight container for up to a few months at room temperature.
Notes
See the post above for specific directions for using whole or ground liver.
Exact drying times will vary with appliance type and brand.
Nutrition & Macros
Calories:
38
kcal
Carbohydrates:
1
g
Protein:
6
g
Fat:
1
g
Saturated Fat:
1
g
Sodium:
20
mg
Net Carbohydrates:
1
g
To obtain the most accurate representation of the nutritional information in a given recipe, please calculate the nutritional information with the actual ingredients and amounts used, using your preferred nutrition calculator. Under no circumstances shall the this website and the author be responsible for any loss or damage resulting for your reliance on the given nutritional information.
Made this? Leave a Rating! ⭐⭐⭐⭐⭐
Tag a photo with @Primal_Mom and #PEHRecipe on Instagram to share with us!
Originally published on August 18, 2019. This post was updated on Nov 18, 2020 with new images and information.
More Keto Carnivore Liver Recipes: