This recipe began as an adaptation on a ketoified sugar-free chocolate peanut butter bar. I poked around my shelves to see what else I could add in. One thing lead to another and here we are…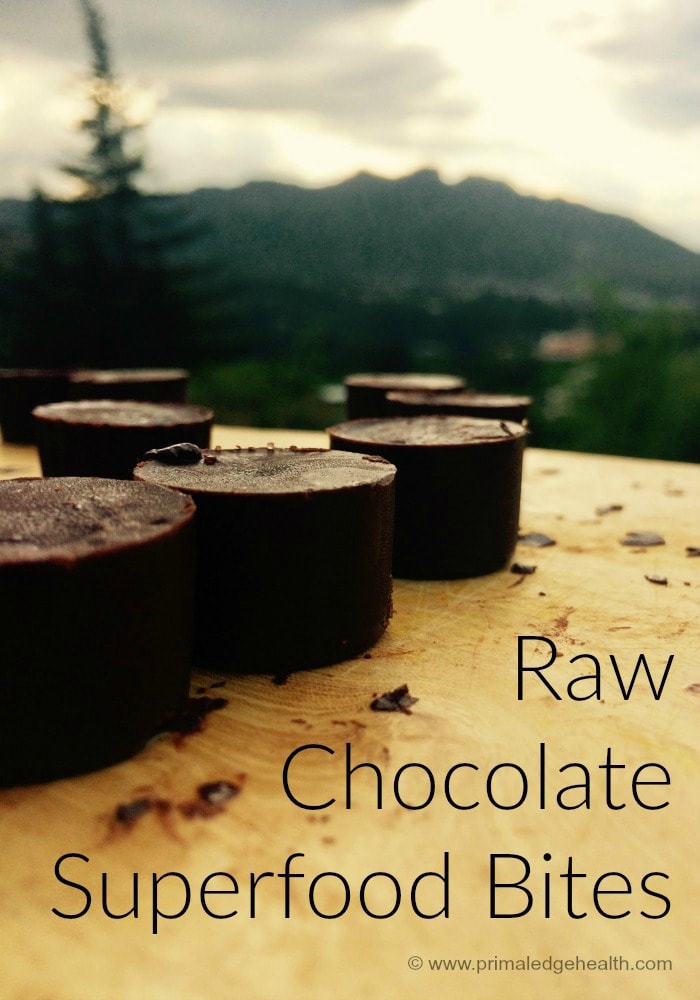 Sugar-free chocolate is not as challenging to make as it may first appear to be. Tristan recently discussed sweeteners on a ketogenic diet in a youtube video (if you haven't subscribed to the channel, please do!)
There are many different options you can choose from that will balance the bitter cacao flavor with sweetness. In the recipe below, I use a natural, zero-calorie sweetener called Lakanto (a combination of monk fruit extract and erythritol). It adds a well rounded sweet taste without any carbs. We don't opt for artificial sweeteners and lakanto is a great natural sugar substitute with no glycemic index.
Get a discount on your Lakanto order!
Visit their website and apply the coupon code "primaledgehealth" and receive a discount on your purchase!

We have been following a low-carb ketogenic diet for years, our taste buds are very sensitive to sweet tastes and need very litle sweetener to satisfy. Two of our ebooks are formulated around 100% whole foods sweeteners and desserts. Maca: The Andean Adaptogen and of course, The Ketogenic Edge Cookbook are both packed with healthy nutrient dense dessert ideas that nourish the body.
Keep these resources in mind when you are planning your holiday dishes.
With Lakanto as a tool in your toolkit, making sugar-free chocolate or any keto approved dessert becomes possible. Lakanto can be used as a 1:1 substitute for sugar. I rarely use much, a little goes a long way. If you are new to a low-carb lifestyle and your taste buds are not yet adapted to savory flavors, you may want to experiment to find the amount that is right for you.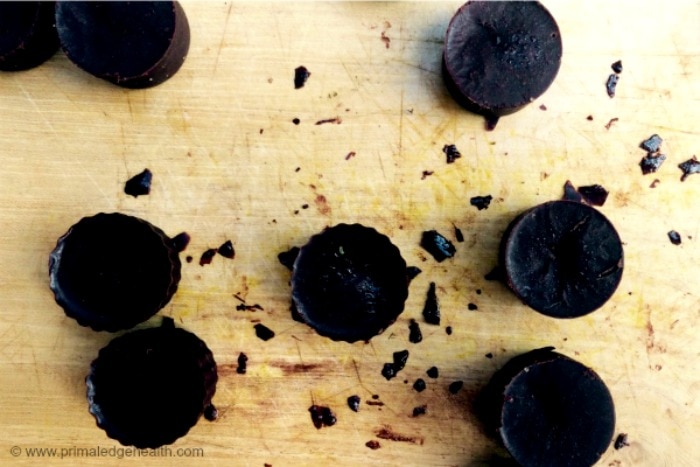 Medicinal Add-ins for this Sugar-Free Chocolate
Reishi Triterpene Crystals A concentrated source of the most potent components of the esteemed reishi mushroom, these triterpenes benefit the body when it is under stress. They are adaptogenic and immune boosting.
Shilajit This nutrient-rich resin comes from high mountain crevasses in India. It is full of vitamins, minerals, and medicinal humic and fulvic acids. Shilajit supports energy levels, memory, mood, and natural detoxification pathways.
Chocolate is lots of fun to make. If you enjoy it, be sure to check out some of my other favorites like this sugar-free chocolate recipe with almonds, and of course Keto Peppermint Patties.
The Nutrient Dense Low-Carb Mint Chocolate Bar I posted last week has more 'superfoods' to play around with. It is an epic combination of novel ingredients that give your body energy and provide a legitimate source of nutrition. Read more about the benefits of adding cacao, maca, and coconut oil in this previous post.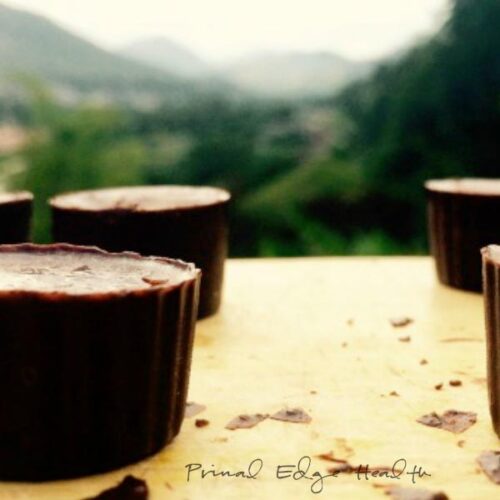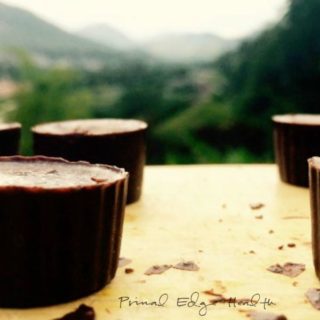 Reishi Shilajit Chocolate Bites
A medicinal combination of chocolate, maca, shilajit, and reishi mushroom
Instructions
In a double boiler, melt the cacao butter and oil. Once they are almost completely melted, add the jungle peanut butter. Stir to combine.

While the oils are warming, mix all the dry ingredients in a small bowl.

Pour the melted oils over the dry powders and mix together well.

Transfer the chocolate mixture into chocolate molds or a small glass dish and place in the fridge to set.

Enjoy once they are solid. Store in the fridge until they are all eaten.
Nutrition & Macros
Calories:
126
kcal
Carbohydrates:
5
g
Protein:
3
g
Fat:
12
g
Saturated Fat:
8
g
Sodium:
202
mg
Fiber:
3
g
Net Carbohydrates:
2
g
To obtain the most accurate representation of the nutritional information in a given recipe, please calculate the nutritional information with the actual ingredients and amounts used, using your preferred nutrition calculator. Under no circumstances shall the this website and the author be responsible for any loss or damage resulting for your reliance on the given nutritional information.
Made this? Leave a Rating! ⭐⭐⭐⭐⭐
Tag a photo with @Primal_Mom and #PEHRecipe on Instagram to share with us!
Looking for more sugar-free chocolate recipes?