Cooking and baking should be an enjoyable experience, and having the right kitchen tools can make all the difference. Today, we are focusing on the essentials — those indispensable tools that effortlessly streamline the various food preparation tasks while being convenient to store and easy to use.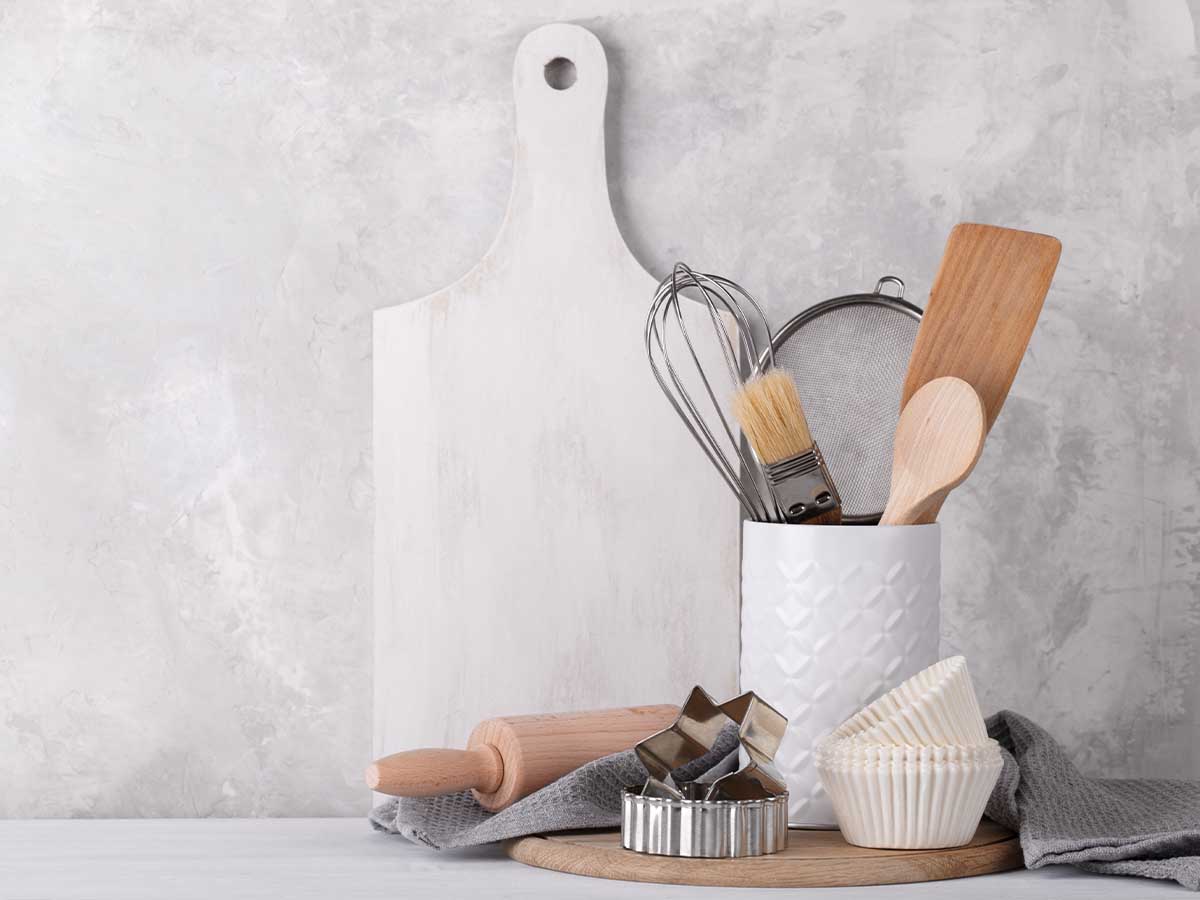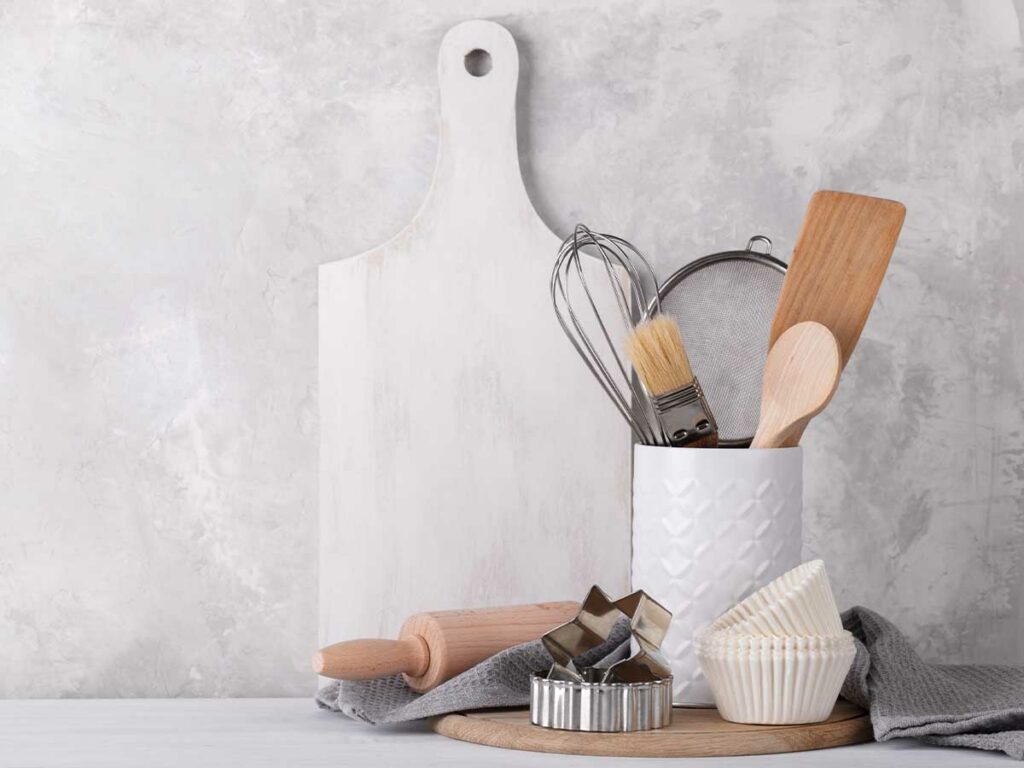 As you collect these kitchen tools, you're not just collecting utensils; you're putting together a variety of culinary options that can turn your kitchen into a fun and creative space for cooking and baking.
This post may contain affiliate link(s). As an Amazon Associate, I earn from qualifying purchases. See Disclosures.
In addition to these essential kitchen tools, there are several other gadgets and appliances, like a slow cooker, that can enhance your cooking experience.
Additionally, make sure to have good pots and pans. Cast iron cookware and heavy-bottomed stainless steel cookware are my go-tos.
Having a blender, food processor, stand mixer, scale, and specialized appliances are always helpful depending on how and what you cook and bake. Even grilling tools are good to have on hand when they fit your lifestyle.
Table of Contents (click to view)
Tools for Cutting and Peeling
Having a versatile set of cutting and peeling tools is essential for both cooking and baking tasks.
The most commonly used kitchen tool, without a doubt, is the chef's knife. I use this essential tool for chopping, slicing, dicing, mincing, and much more. A good knife is a must-have tool when preparing vegetables, fruits, meats or herbs. Chef's knives can be pricey, but budget-conscious home cooks can still find affordable knives that are sturdy, sharp and have a comfortable grip.
Every kitchen needs a good vegetable peeler to speed up peeling fruits and vegetables. My go-to peeler is a simple and inexpensive vegetable peeler that can easily peel a carrot or a thick-skinned squash. Need chocolate curls or parmesan cheese shavings? This peeler will do that too. It's a must-have kitchen tool.
Strong and sturdy cutting boards are a must in the kitchen. To avoid cross-contamination when cooking, two cutting boards are ideal — one for raw proteins and one for cooked foods and produce. I find the boards that are non-slip and dishwasher safe the best for safety and sanitation.
My ultimate companion in the kitchen is this long Microplane citrus zester. The sturdy handle and sharp blades make it effortless to transform your citrus fruits into deliciously fine zest to add to sweet and savory dishes. This tool is very versatile and goes beyond just citrus. Those ultra-sharp blades are perfect for grating ginger, hard cheeses, chocolate and nutmeg.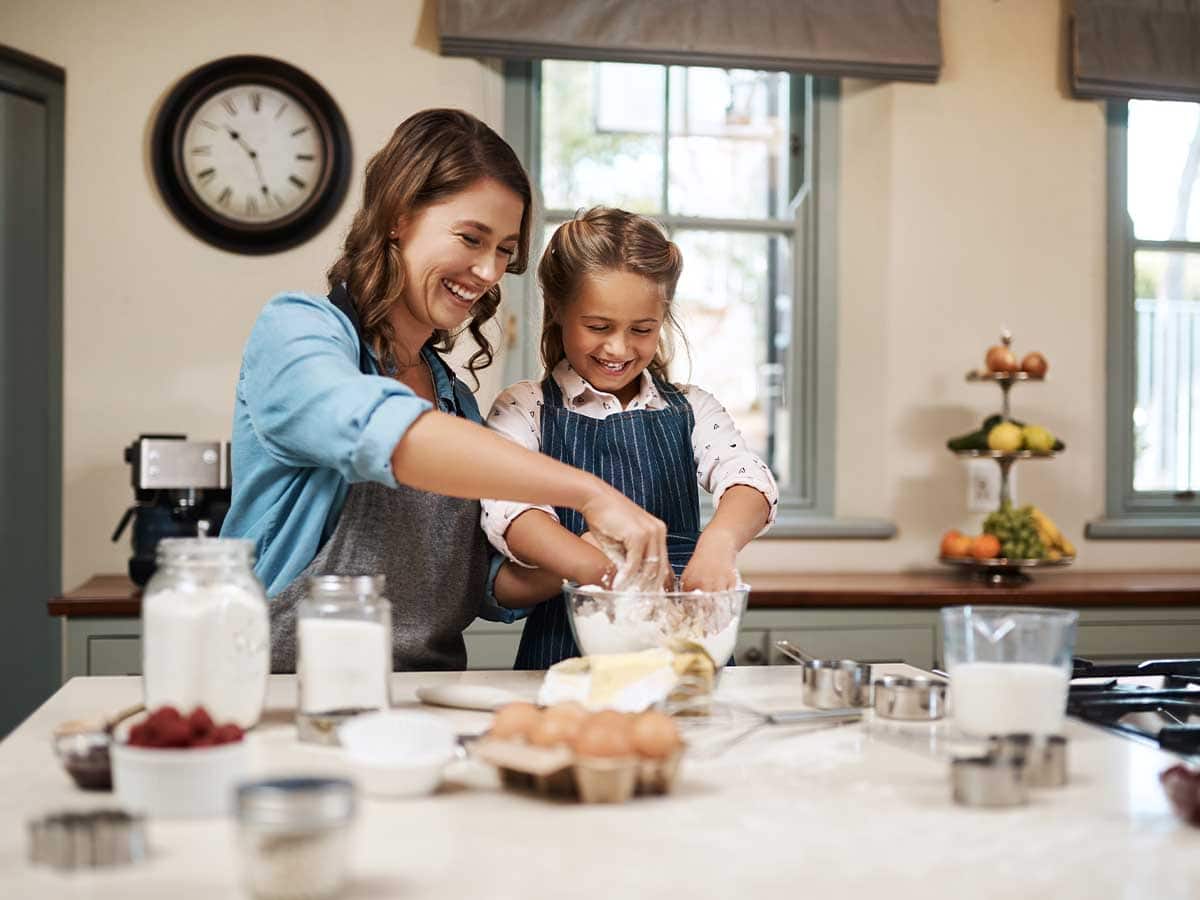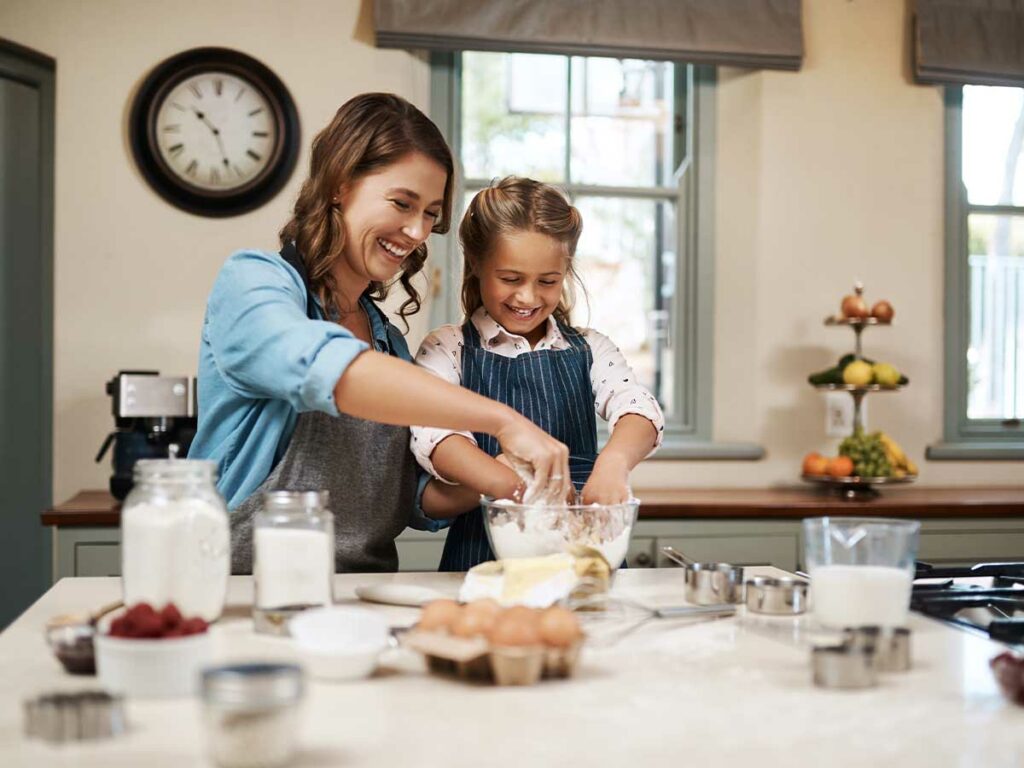 Tools for Measurements
Measuring tools are essential for ensuring accurate ingredient quantities and precise cooking temperatures.
You will need one complete set of measuring cups and spoons. Dry measuring cups for flour and sugar, for instance, and come in increments of ⅛, ¼, ⅓, ½, and 1 cup. For liquid measurements, I like the classic Pyrex measuring cups that measure in cups and ounces for liquid measurements. You will need these tools anytime you make baked goods like cookies and cakes.
Instant-read thermometers make it easy to get accurate temperatures of different foods in seconds. Whether getting the perfect steak temperature or keeping an eye on cold dishes, I can quickly check their temperature with a simple probe. The digital display is a valuable feature that takes the guesswork out of getting precise readings in no time. Thanks to this handy tool, I no longer worry about overcooking or undercooking my food.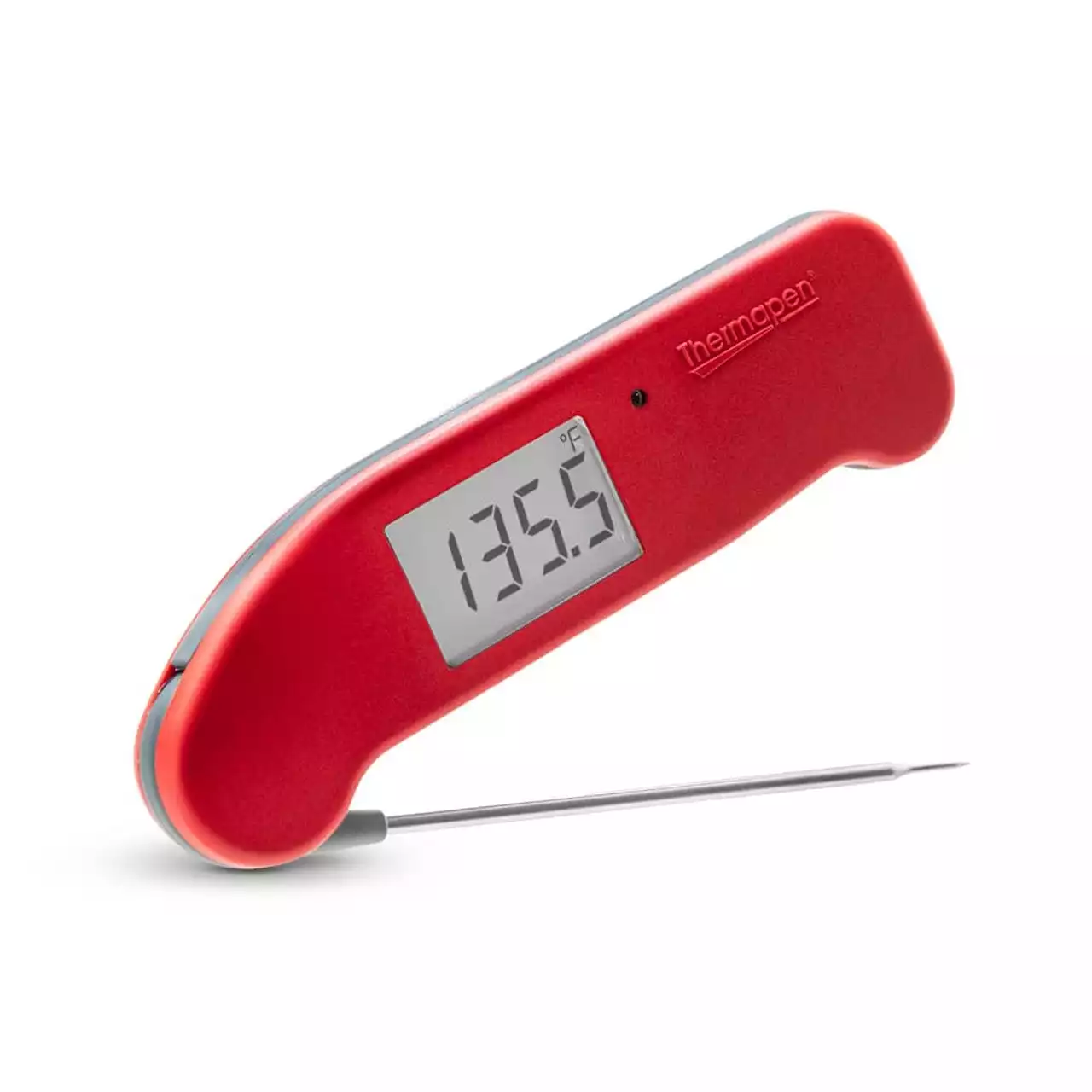 Instant Read Thermometer
The Thermapen® ONE, by Thermoworks, is my favorite kitchen tool. Whether I'm grilling, baking, roasting or fermenting, this tool ensures targeted precision. Its quick response time and user-friendly design make it an indispensable companion for consistently delicious and precisely prepared food.
Pros:
One-second readings

Accurate within ± 0.5°F (± 0.3°C)

America's Test Kitchen - Winner

5-year warranty
Buy Now
Helpful Tools to Streamline Cooking and Baking
You will find these tools have multiple uses for a wide range of cooking and baking tasks.
A multi-purpose bench knife is a versatile kitchen tool. I use it to transfer chopped ingredients, cut fat head dough for biscuits and bread, and slice keto brownies and holiday cookie bars for the family into clean slices.
Additionally, this scraper is ideal for smoothing out icing on a cake. The best part? It's an affordable kitchen essential you never knew you needed until now.
It's a great idea to have various sizes of silicone spatulas readily available for all sorts of cooking tasks like stirring, scraping and folding. These spatulas are designed to endure high heat without melting and won't damage your pans.
Additionally, they're sturdy enough to handle heavy batters with ease. I prefer spatulas with a seamless design to prevent any food from getting stuck in crevices, which helps maintain cleanliness and hygiene in the kitchen.
Kitchen tools make your life easier when cooking and baking, so I keep parchment paper sheets nearby. This paper is really handy for keto baking, when material sticking to the pan can be such an issue. I also use these sheets for wrapping hamburger patties to freeze and covering pies while baking. There are many uses for a piece of paper, including candy-making too.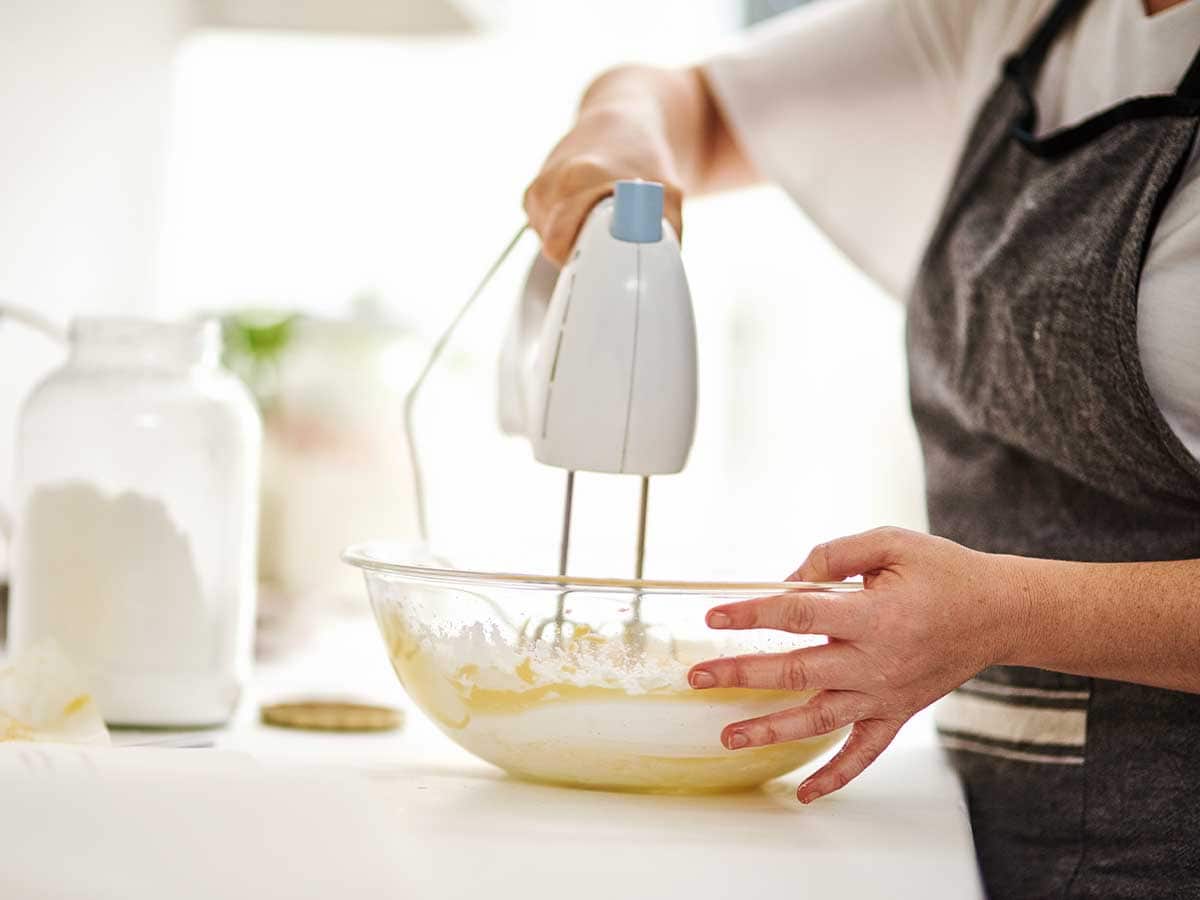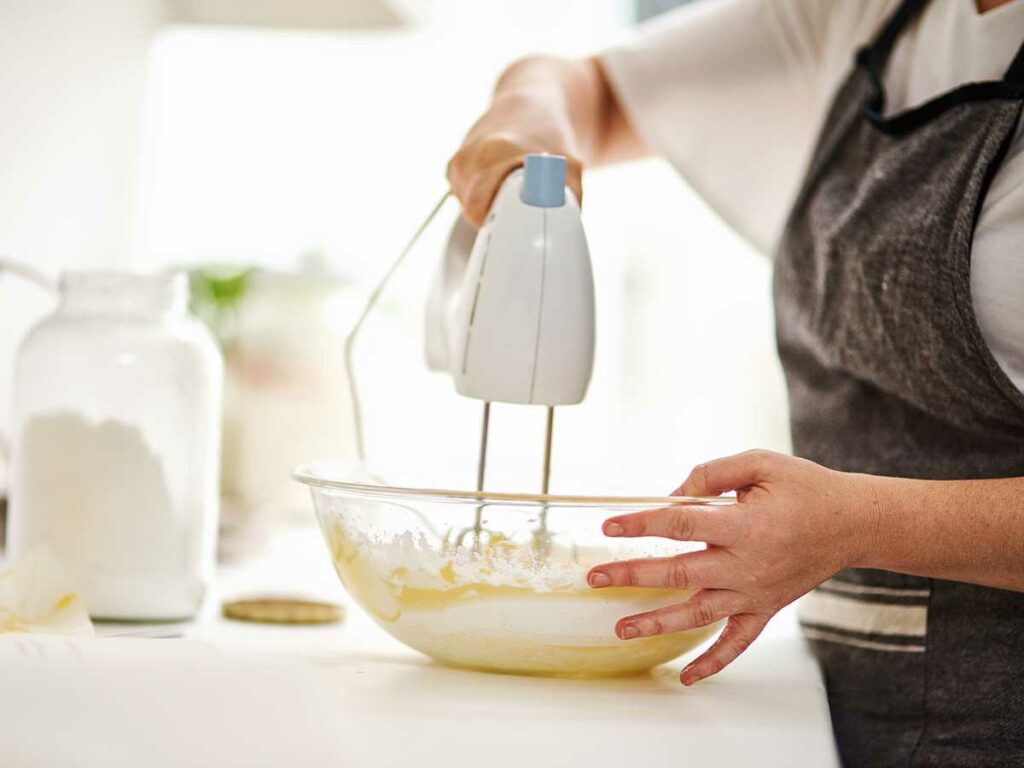 The One Electric Appliance You Need
An essential tool for effortlessly blending ingredients and getting those smooth textures.
A heavy-duty handheld electric mixer is necessary in the kitchen, from mixing cake batters to whipping cream. Stand mixers are ideal, but a hand mixer is a perfect solution if you don't have room for one or the budget for anything bigger. Look for a mixer that has various speeds, includes attachments, and stands on end without tipping over.
The Unconventional Tool You Need
We snuck this bonus tool into our list because we like the squishing sound it makes.
When equipping your kitchen with essential tools and gadgets, consider adding a can crusher to the list. It may not be as glamorous as a chef's knife or as versatile as a vegetable peeler, but it serves an essential purpose in keeping your kitchen tidy and environmentally responsible.
In conclusion
Grow your collection little by little as things become relevant to you. Once you get a stronger foundation, branching out into specific directions like fermenting supplies and the best ingredients for keto baking will be less overwhelming and more exciting.
This article originally appeared on Food Drink Life