Make these quick and easy low-carb vegetable recipes for lunch or dinner. They are budget-friendly options the whole family will enjoy together. All you need are a few plant-based ingredients and a sharp knife to chop everything up! Everything is so tasty, you won't notice the missing carbs.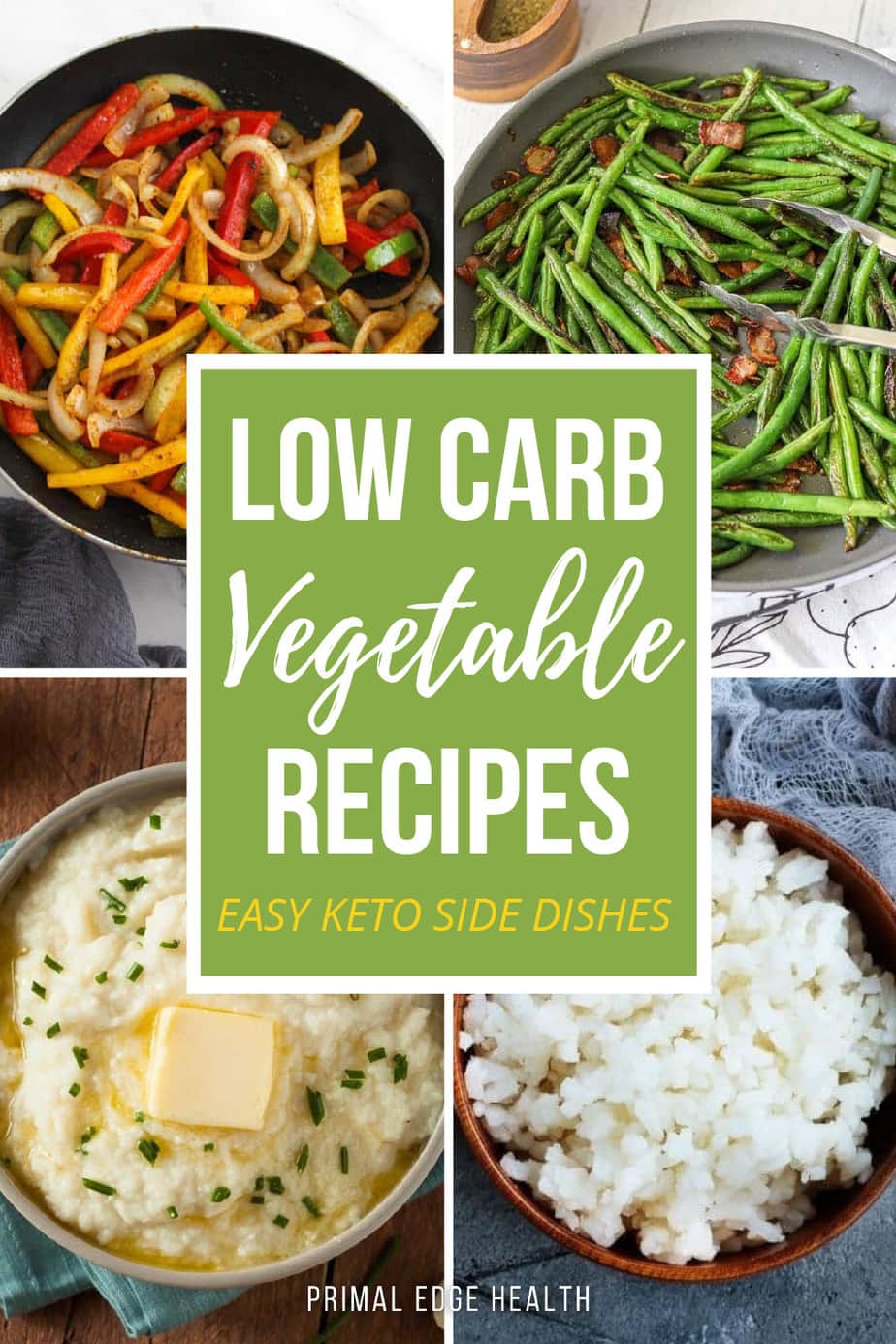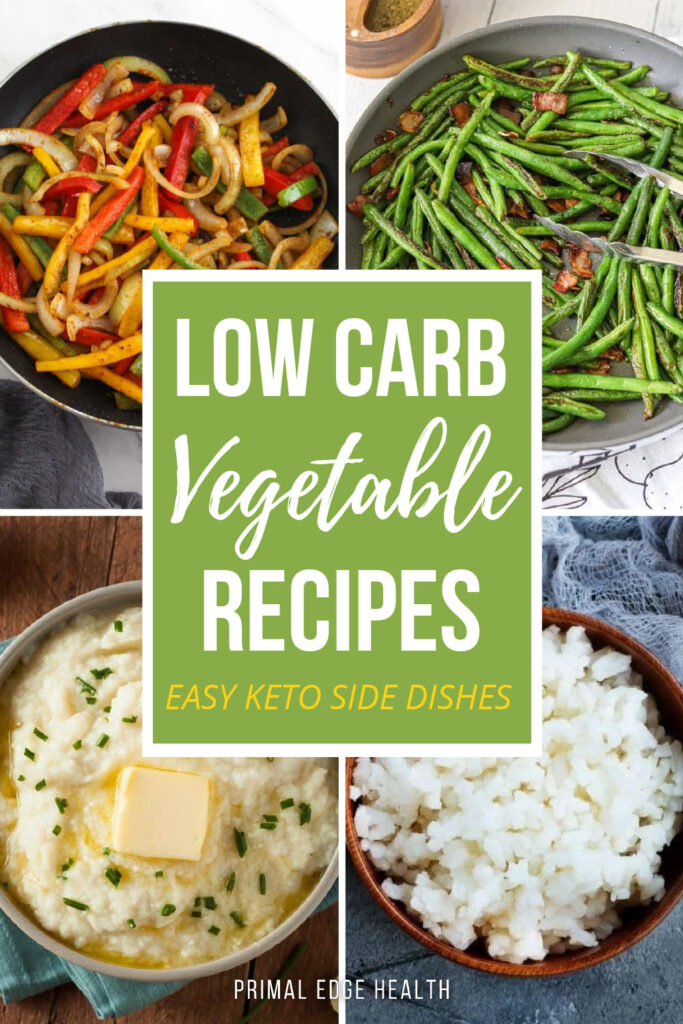 What Vegetables Can you Eat on Keto?
Vegetables contain fiber, vitamins, minerals, and micronutrients that all have a useful place on a keto diet.
They also add a fun splash of color and extra flavor to every meal. You can mix and match these ideas with any chicken, beef, or pork entree. Keep them in regular rotation on your weekly meal plan and find the combinations you like best!
This is not a complete list, but it is enough to get you started.
Artichoke
Asparagus
Bok choy
Broccoli
Brussels sprouts
Cabbage
Cauliflower
Celery
Cucumber
Daikon radish
Endive
Fennel
Jicama
Kohlrabi
Mushrooms
Purslane
Radicchio
Radish
Summer squash
Tomatoes
Leafy greens like chard, collards, kale, mustard, and spinach, as well as lettuces and salad greens, can always be on the menu too.
Take a look at our keto shopping list or keto food list with macros for more ingredients you can eat on a keto diet.
What Side Dish is Good for Weight Loss?
Any of these simple, guilt-free, and naturally low-carb sides will be helpful on your keto weight loss journey. So fuel up on fats, eat moderate protein and enjoy all the low-carb vegetables you love most.
Get one right now if you don't already have a copy The Ketogenic Edge Cookbook! We take an in-depth look at how to use vegetables and add variety to a keto diet. There are 6 essential vegetable prep methods everyone should know about, so if you're struggling with basic keto meal prep, buy this book today and let us help!
Easy Keto Side Dish Recipes
Low in carbs but high in flavor, these keto vegetable recipes are something to celebrate! Add them to the side of any meal and serve with a flair everyone will love.
More Holiday Meal Ideas
These recipes are simple enough to serve throughout the week with a simple protein like pork chops. They are also delicious enough to add to your holiday menu for Easter, Thanksgiving, and Christmas.
Keep browsing these low-carb recipe collections for easy holiday recipes and fun party dish ideas:
Originally published on March 27, 2017.
SaveSaveSaveSaveSaveSaveSaveSaveSaveSaveSaveSave