Read this Real Plans Review before you buy the app. Learn how if RP can help meet your macros on a keto diet and stay sane while shopping, tracking, and enjoying every meal.
We highly recommend our clients learn how to track macros. The goal isn't for you to track for the rest of your life, but to be familiar with the average amount of nutrition found in various types of food. With a general idea of how much protein, fat and carbs are in a steak, a tablespoon of butter and your favorite low-carb veggie, eating out, packing lunches, and staying on track to your goals gets a whole lot easier because you eliminate guesswork and train your body around a specific amount of food intake. In our Keto & Carnivore Collective coaching sessions we put a lot of attention into equipping everyone on how to properly formulate their own meal plan around individual macros. We're there to walk you through the process and teach long-term adherence.
Sticking to simple meals built from staple ingredients serves to ingrain new meal prep habits and, through repetition, you easily memorize the amount of food you need. Simple keto food prep becomes second nature.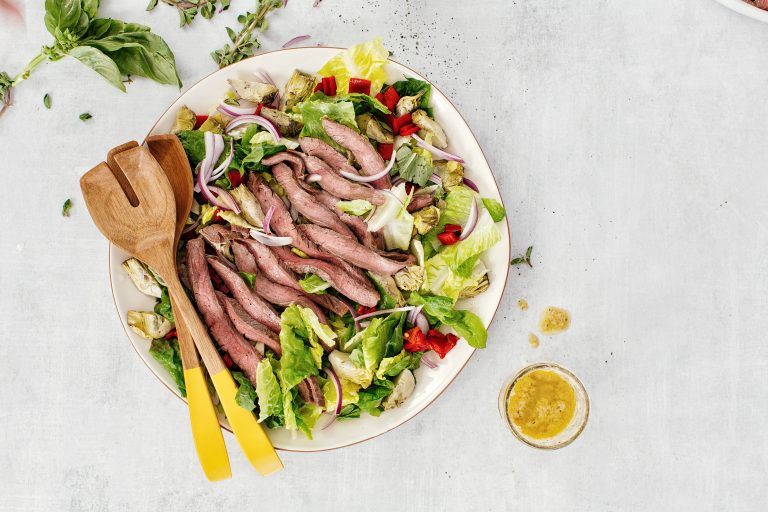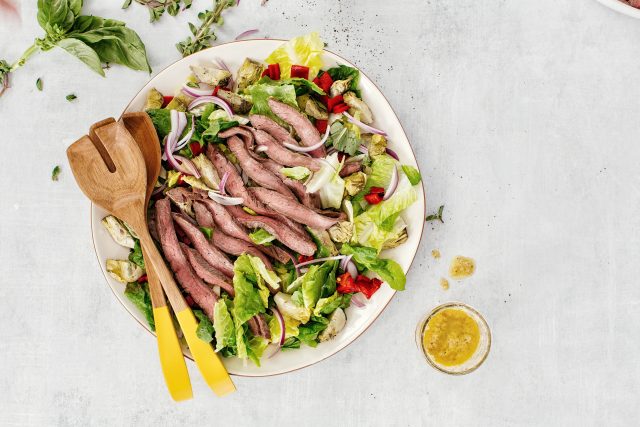 Save your sanity, time and money by meal planning!
I used to think meal planning was joke that only super OCD people did. I was wrong. If you can properly meal plan, it will cut your kitchen prep time down and minimize wasted ingredients. You'll always have the food you need and won't be stressed by time or resources when you need to get a meal on the table.
We all want a meal plan system that we can stick to.
If you're struggling to find something that works for you – I HIGHLY suggest you give Real Plans a try!
Personally, I've signed up for a few different planning apps and programs, tried multiple printable planning packets, and even made my own printables. With all this experience under my belt, I can honestly tell you: nothing has come close to the quality of Real Plans.
This is the best meal planning resource I've seen, especially for those who cook for multiple diet types.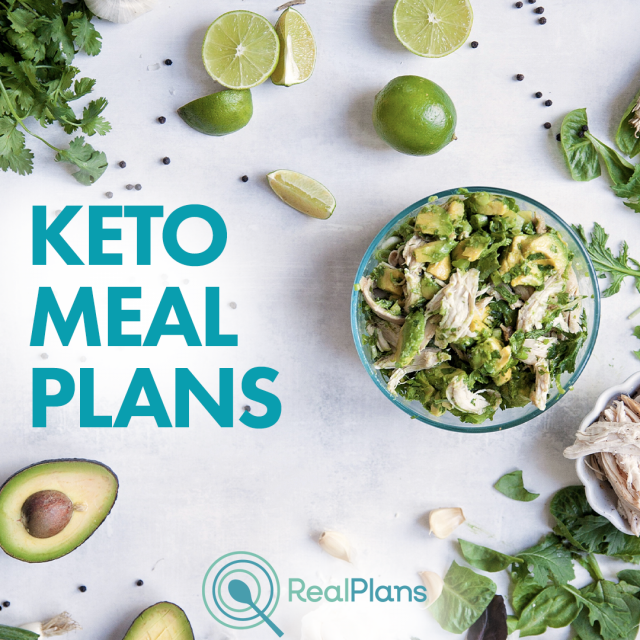 Real Plans Review: fully customizable and user-friendly
I decided to write up a Real Plans review only because I'm so impressed with the functionality and happy to have a recommendable resource for clients.
Instead of rigid plans of what you "have to" make and eat, Real Plans provides the flexibility to adjust to your family's specific (and changing needs). In your visual dashboard, you can swap out ingredients that you don't (or can't) eat, discard dishes you don't like, or pick recipes based on the stuff you actually have in your house.
Dial in your weekly menu according to dietary restrictions, family size, ingredient preferences and even your kitchen tools.
Filter out allergens, add non-compliant foods to your customized diet and even exclude single ingredients.
Import recipes – Your own or from the web; just copy and paste the website address and Real Plans does the rest.
Edit your recipe box – Whether it's a Real Plans recipe or one that you imported, you are allowed to go into each recipe card and edit it as needed.
Create your own tags – To help keep everything organized your way.
You create a REALISTIC plan of what you actually can pull off cooking each week in your own real life.
There are loads of recipes you can pull from. But what I like to do is clear the entire week and pick my own recipes that I've imported to the recipe box.
Is there anything Real Plans can't do for you?
I suppose it won't actually make the food, but will put together grocery lists (complete with the exact amount and a picture of what you're looking for) and reminders if something needs to be defrosted or put in a slow cooker.
Check out this video demonstration to see a walk-though on how it works.
I love how helpful the shopping list is. It's very dynamic, giving specific amounts (based on your weekly plan) and images to match the ingredients.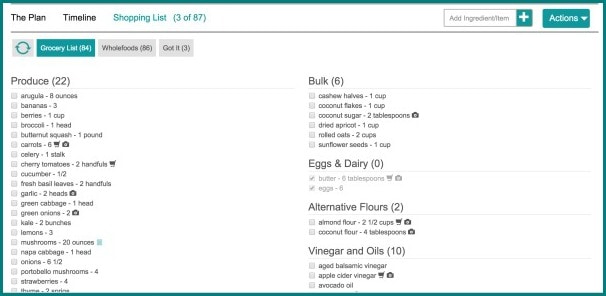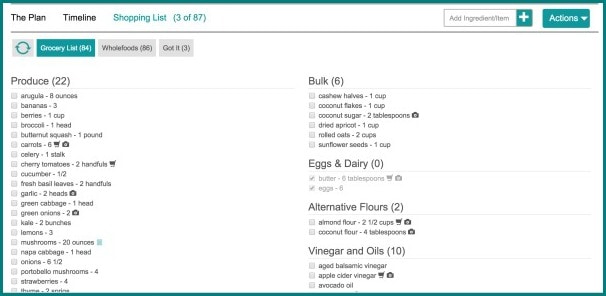 I'm very inspired by the orderly, yet flexible form Real Plans gives to food prep. It's easy to add in my own recipes by text or url link. I can collect all my favorites, and rotate meals however I like. It's fun to plan down to the last details and know that I won't have any wasted food or unused leftovers.
Not sure if Real Plans is for you?
Try it out – they offer a 30 day money back guarantee, so if you don't love it, you get a refund in full. There is great customer service, they are super personable and can help out with any questions.
More Honest Reviews