Have you heard us talk about pemmican yet? This quick and easy food is usually on hand in our kitchen. This traditional Native American food is one of the most convenient things to use as a cornerstone in a quick and easy keto meal. It is incredibly useful for long hiking trips, traveling, and packed lunches.
[ultimate-recipe-jump]
Pemmican has been mentioned in many of our videos and our signature Pemmican Recipe is one of the many highlights in The Ketogenic Edge Cookbook. If you are just hearing about pemmican for the first time, read through Pemmican: A Traditional Survival Food Turned Modern Protein Bar to familiarize yourself with the history of this amazing food and the basics of making it.
Let me show you my favorite recipes for FREE!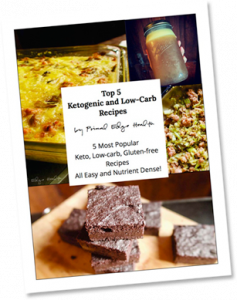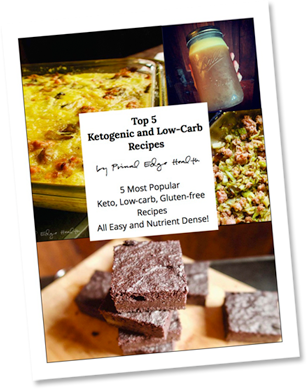 Sign up to get my new recipe ebook
This most may contain affiliate links. Primal Edge Health LLC may receive a small commission at no extra cost to you for any orders made through these links. All thoughts and opinions are my own and I never promote something I wouldn't use myself.
Pemmican offers a nutrient dense source of energy for the body and provides an opportunity to broaden your culinary horizon as you practice and perfect your personal pemmican formula. Use different sources of meat or fat and try different combinations of herbs. Many herbs and spices have medicinal benefits and can enhance your food and your body at the same time. The meat from any grass-fed animal will work; select from beef, bison, goat, lamb, etc. depending what is seasonally available and most affordable in your area. Different fat sources can also be used, in our video discussing various fat sources we have on hand in our keto kitchen you can see both sheep tallow and beef tallow that has been rendered and is waiting to be used in an upcoming batch of pemmican, you can also use part coconut oil to give it a creamier consistency.
Are you ready to take your pemmican to the next level?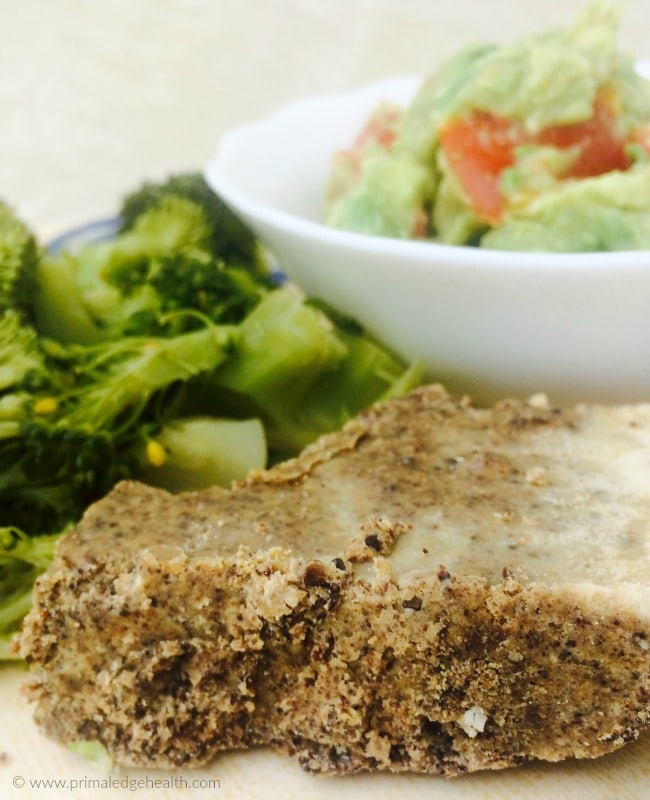 Incorporate organ meats into the formula! Organ meats can pack a powerful punch of nutrition and will supercharge the quality of your pemmican. My preferred way of adding organ meats to pemmican is using a combination of liver and heart mixed in with the normal muscle meat.
Find my recipe for Homemade Pemmican with Organ Meats here.
This quick and easy pemmican meal is a bare bones staple for breakfast, lunch, or dinner that provides a healthy source of fat, protein, and fiber-rich carbohydrates. This meal gives you an example of one of the most efficient, quick, yet nourishing meals I make often. It can be made in 10 minutes or less if you have the broccoli or other veggies already steamed up and stored in the fridge (follow our bulk veggie prep method and save so much time!).
If you have some extra time and want to spruce it up a bit try out the ideas listed below.
Enhance this meal by adding:
olives
an ounce of aged cheese like brie or gouda, or fresh goat or sheep cheese
fresh cilantro, garlic, and ground cumin to the guacamole
red hot chili pepper flakes to the broccoli
A special tip to make this meal EVEN MORE simple to prepare:
Use this time saving technique to bulk prep vegetables once a week. I do this often and keep an easy, reliable source of ready made low-cab vegetables in the fridge, all ready to go!
Read More from the "Quick and Easy Keto Recipe" Series
FOLLOW PRIMAL EDGE HEALTH on INSTAGRAM, PINTEREST and FACEBOOK for more low-carb, ketogenic recipes and diet tips!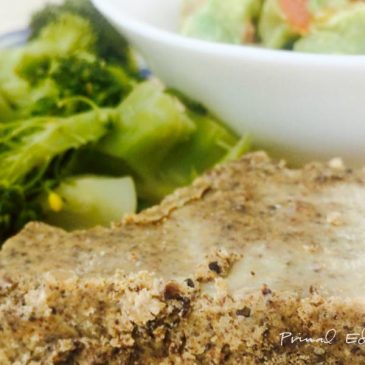 A Go-To Quick and Easy Pemmican Meal
Print
Rate
Ingredients
50

g

pemmican

normal or with organ meats

100

g

broccoli

raw weight

1

whole

avocado

1

small

tomato

diced

1

whole

lime

juiced

1/2

teaspoon

salt
Instructions
Chop the broccoli into bite sized pieces and steam in a small saucepan for about 10 minutes, or until tender.

While the broccoli steams, scoop the avocado into a small bowl and mash well. Mix in diced tomato, lime juice, and salt.

Place the pemmican on a serving plate, add guacamole and warm broccoli to the side.
Notes
The recipe above has 14.3 g protein, 47 g fat, 24 g carb, 8.4 net carb Macros per serving vary due to size of pemmican and added butter/oil on the broccoli. Adjust according to the macros below. Per 50 grams of Pemmican there are 7.5 g protein, 25 g fat, 0 g carb Per 100 grams of broccoli there are 2.8 g protein, 7 g carb, 4.4 g net carb
Pin if for Later: