Light and lemony, Shrimp Scampi is a nice ketogenic lunch or dinner that can be made quickly in under 20 minutes. This recipe can easily be doubled or tripled and served for a crowd. Zucchini noodles provide the fibrous veggie portion of the dish, look just like noodles and satisfactorily fulfill the desire for a low-carb pasta-like ingredient.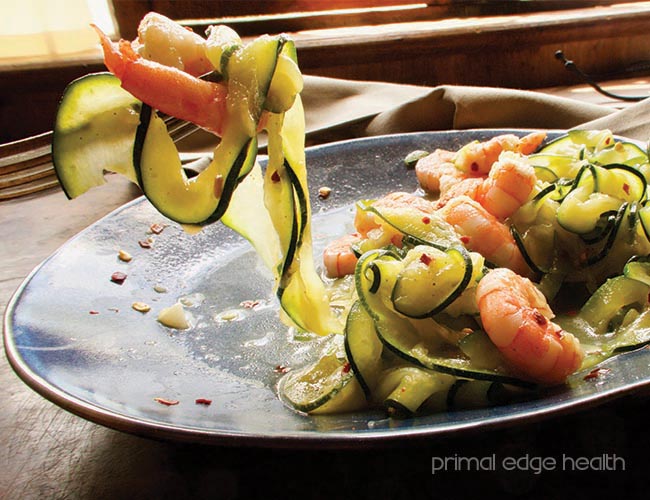 What's Scampi?
Scampi is a traditional European dish consisting of a certain type of crustacean sauteed in garlic and butter. There are slight regional differences in Italy, Greece, the United Kingdom, Spain and Norway. Depending on local availability, various crustaceans can be used. In American cuisine, shrimp and prawns are most common.
Low-Carb Pasta Fix
Converting grain-based pasta dishes to low-carb alternatives is super easy once you know about appropriate ketogenic pasta alternatives. Zucchini noodles, or zoodles, are a frequent go-to of mine. I before I bought a spiralizer, I used a vegetable peeler that took a bit longer but worked just as well to make broad, thin pasta like noodles. You'll see this example in "Summer Squash Linguini" from The Ketogenic Edge Cookbook. My spiralizer was a $30 investment I made to give a little flair in presentation and inspire my children's interest in food prep. By far, my favorite aspect of spiralized foods is hearing my 5 year old ask to help wind the crank and watch the veggies transform into oodles of noodles. She gets so excited and looks forward to spiralizing her food.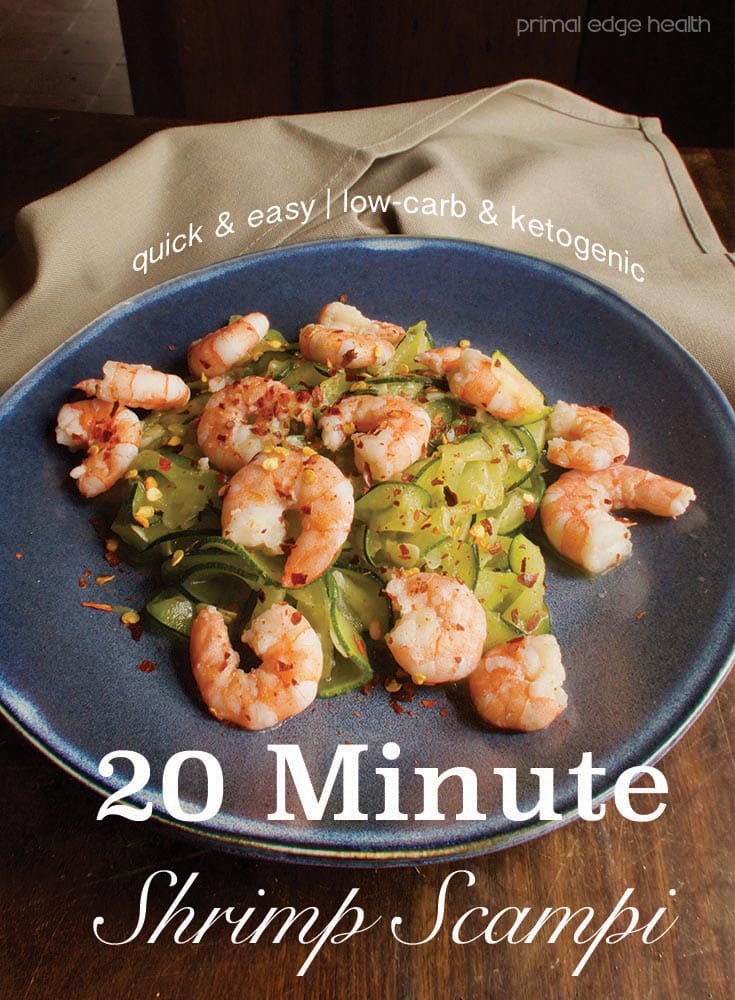 The Ketogenic Edge Cookbook: A Training Manual for Low-Carb, Ketogenic and Paleo Cuisine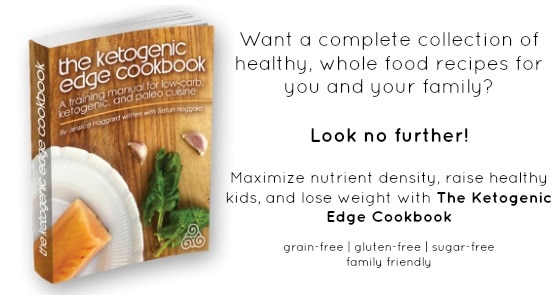 Rating

Servings

4

servings

Prep Time

10

minutes

Cook Time

10

minutes
Rating

Servings

4

servings

Prep Time

10

minutes

Cook Time

10

minutes
Melt butter in a large skillet over medium-high heat. Add shrimp, garlic, thyme and red pepper flakes. Cook, stirring occasionally, until shrimp turns pink, about 2 to 3 minutes.

Pour in chicken stock and lemon juice. Season with salt and pepper. Bring to a simmer. Stir in zucchini noodles and cook for 3 to 5 minutes, until soft.

Serve immediately, warm. Garnish with Parmesan and parsley, if desired.
Macros per serving: 7.8 g fat, 8.1 g carb, 5.6 g net carb. 24.2 g protein (without cheese)
8.6 g fat, 8.2 g carb, 5.7 g net carb, 25.3 g protein (with cheese)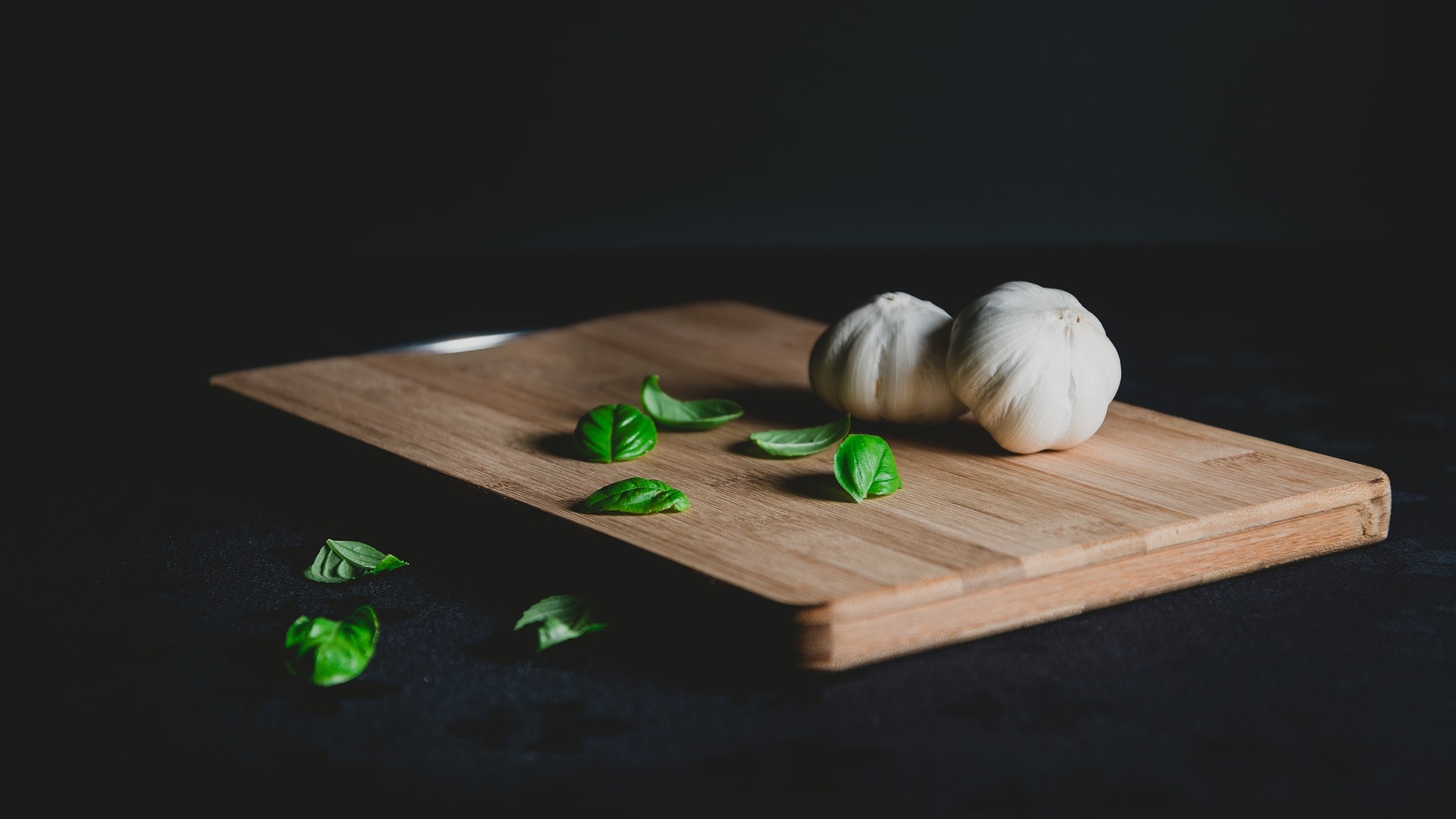 From Our Kitchen to Yours
Join our mailing list and get new recipes delivered directly to your inbox.
We respect your privacy and will never share your name or email.